Food blogs have become a massive success in the past few years, gathering more and more traffic each year. Due to the growing number of different food blogs, the competition is extreme. Due to that, you want to make sure your site is on point, you offer great content, and stand out compared to your competition.
In today's article, we'd like to recommend a few of the best blog themes, in our opinion. All of these will assist you in achieving not only the best visual appearance but also some extra features. So, if you are ready, let us name a few of these themes.
1. Lahanna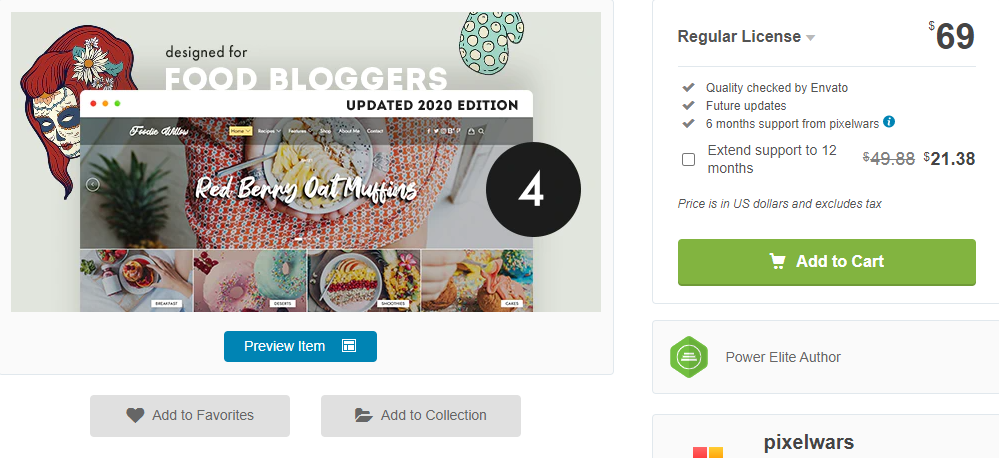 One of the most eye-pleasing themes out there is definitely Lahanna. It should fulfill all of your wishes no matter your taste; there is something for everyone. It is very user-friendly, which means you do not need as much experience for theme adjustments.
You can customize almost everything until you are delighted with your site's appearance. It also provides you with some exclusive features. For example, the person can click on the responsive ingredient list, checking the ingredients they have already used, timer links.
Also, for easier preview, you can turn on the full-screen recipe layout. The theme not only looks great on PCs, but it also looks great on mobile phones. Some other available features include:
Four different header variations,
Unlimited sidebars,
A recipe index page with filters,
Numerous blog layouts,
Over 800 fonts, and many more.
In our opinion, it is definitely worth giving a try.
2. TinySalt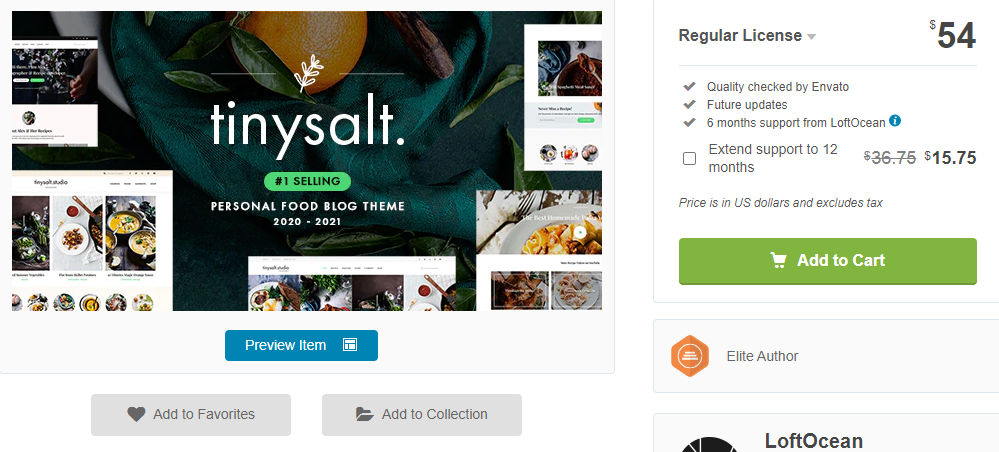 TinySalt is one of the most popular themes for food bloggers on the market. It allows any food enthusiast to post their recipes in the most beautiful way, no matter the number of recipes.
It is compatible with popular plugins like WooCommerce, MailChimp, and more. Also, you can change almost everything when it comes to your site's appearance, including fonts, colors, and more. It includes automatic updates, so you don't have to worry about downloading the most recent update when it becomes available.
TinySalt is suitable for both PCs and mobile phones. You can select one of the 12 demos available and also combine more than one demo. It allows you to present your recipes step by step, also including pictures as you go. The visitors of your page can view and follow the recipes and print them and share them.
You can make money from your recipes because it's WooCommerce compatible. Additional aesthetic options are available, and you can learn more about them by visiting the website linked above.
3. Sitka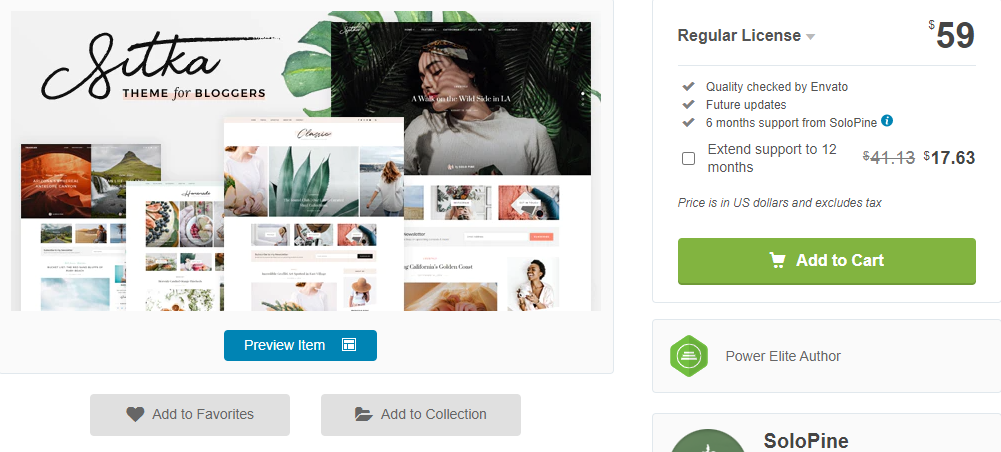 Sitka is one of the most versatile themes available, as you can use it for any form of a website, not only food blogs. It is ideal for people just starting to work with WordPress sites because no prior knowledge is required. It has a plethora of designs, over nine hundred fonts, and colors.
Furthermore, almost anything you can think of to make your site look the way you want will set you apart from the competition. If you want to be unique, you can use one of their pre-made demos or create your own. It is compatible with the Gutenberg block editor and compatible with PCs and phones.
Sitka is entirely consistent with other WordPress plugins such as WooCommerce, MailChimp, Yoast SEO, and many more. If you want to bring color and content to your sidebar, they offer five useful custom widgets:
Social icons,
Facebook Like Box,
Post widget,
Promo box,
and the About widget
They also have a strong support team behind them, helping and guiding you all through your beginning.
4. Zeen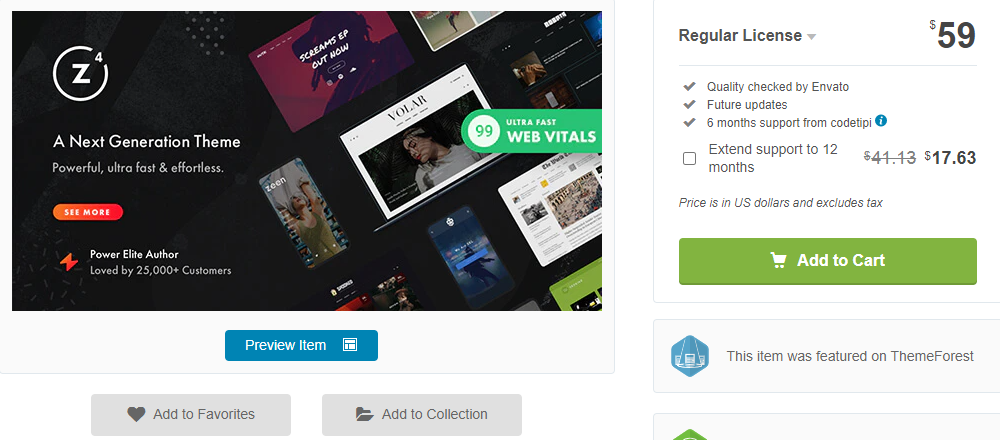 Zeen is the perfect option for those who enjoy modern arts but with a specific dose of minimalism. They have perfected their visuals and have enabled both dark and light modes to please everyone. The best thing about this theme is the fact that it contains multiple plugins inside of it. Some of those are:
WooCommerce,
Facebook Comments,
Let's review, and more.
It is marketed as a magazine theme, but it excels in every way. Everything on your site is customizable in terms of visual effects, including the layout, colors, fonts, and so on. It also comes with many ad locations, which tell you where to place your advertisements, get the most out of them, and profit.
5. Pixwell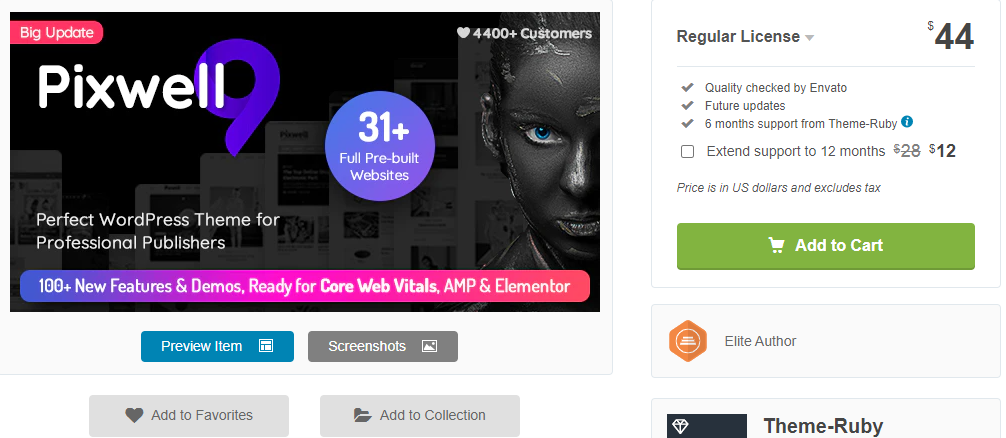 Another famous magazine plugin. These plugins work for food blogs because, in a way, you are presenting the food on your blog, the same way a designer is introducing a dress. Also, Pixwell is an excellent, modern, and filled with features theme. It will for sure please anyone's tastes. It has tons of great features, making it possible for you to build the best, of your liking, blog on the internet.
6. Malina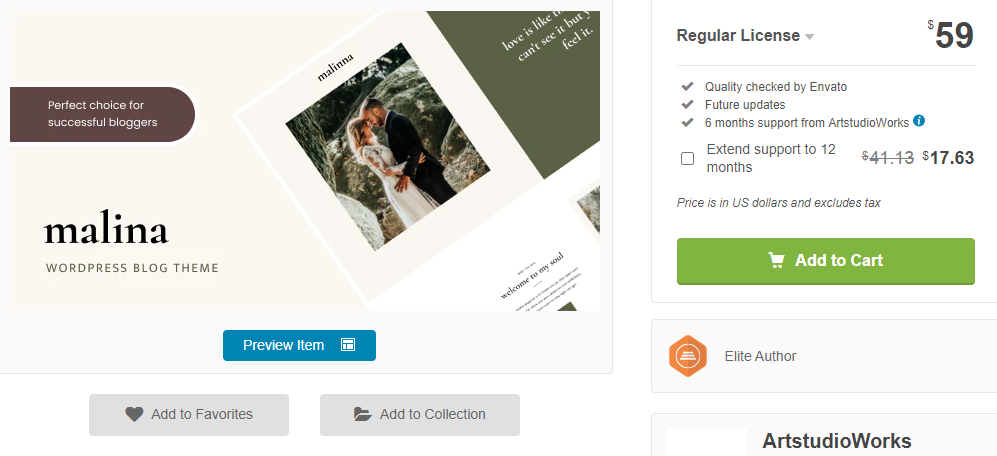 This theme is compatible with WooCommerce and Elementor. Malina gives you total freedom of what you want your site to look like but offers you some help along the way. It is appropriate for any blog, not just food-related ones. It is highly user-friendly and does not require a single line of code. You can use the entire Google font library to find the best one for you. It also comes with:
A grid layout,
One-click demo installation,
Eight header layouts,
Three footer layouts,
Gutenberg editor ready, and many unique widgets to bring more functionality to your page.
Conclusion
We hope you have enjoyed this article and that at least one of these themes has intrigued you enough to give them a try.
Any additional information on any of these can be found on their sites, given in the titles.