Content marketing is a strategic marketing approach focused on creating and distributing relevant and consistent content of value. The main goal is to attract and retain a defined audience and profitable customer action. Furthermore, rather than pushing meaningless items or services, one of the main goals of content marketing is to give relevant and valuable material.
Here are the top 7 tools used for content marketing strategy in 2021.
1. Google Trends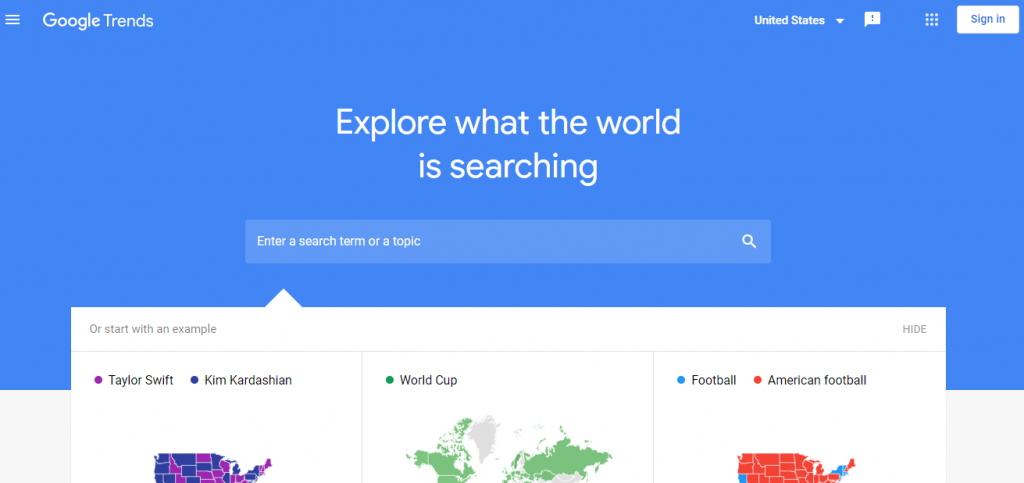 It goes without saying that you should first figure out what your audience wants before attempting to generate content; else, you may end up with a failure. Google Trends is the right tool to use if you want to avoid that. It is an online tool that helps users visualize and discover things currently popular in people's search history on Google.
Google Trends will allow users to see which topics have been popular in searches. But also, how often specific searches in a selected amount of time people make. That data can then be processed and made into a trend graph, which makes analyzing given information significantly easier.
Google Trends is entirely free.
2. BuzzSumo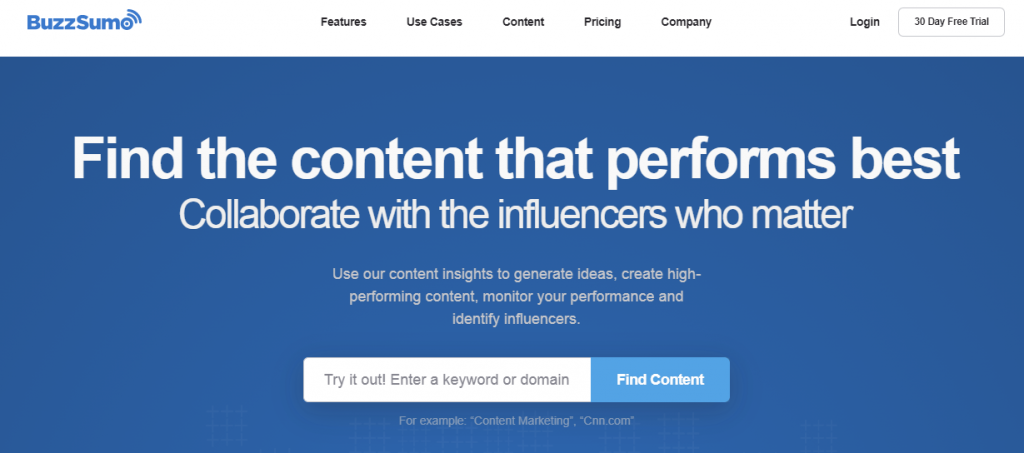 BuzzSumo is a cloud-based platform that allows users to discover entertaining, engaging pieces of content and discover potential opportunities. This site also allows users to look for content with the most significant attention on the internet, such as comments, shares, and likes. It also helps find the most popular influencers in a specific area, monitor brand mentions, customer questions, etc.
BuzzSumo starts at $99 per month, but it has a free version with ten free searches each month.
3. Feedly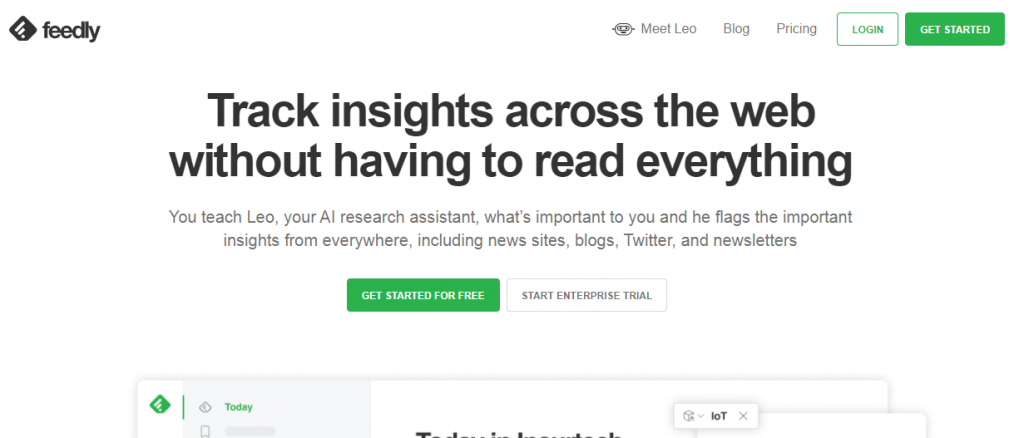 Feedly is a feed reader which aggregates information from all over the internet into one convenient place. You can also use it to keep up with breaking news, blogs, social media posts, and other topics. Feedly's primary use and benefit as a feed reader is to have all information in one place, rather than visiting each site individually.
Also, Feedly is entirely free of charge.
4. Statista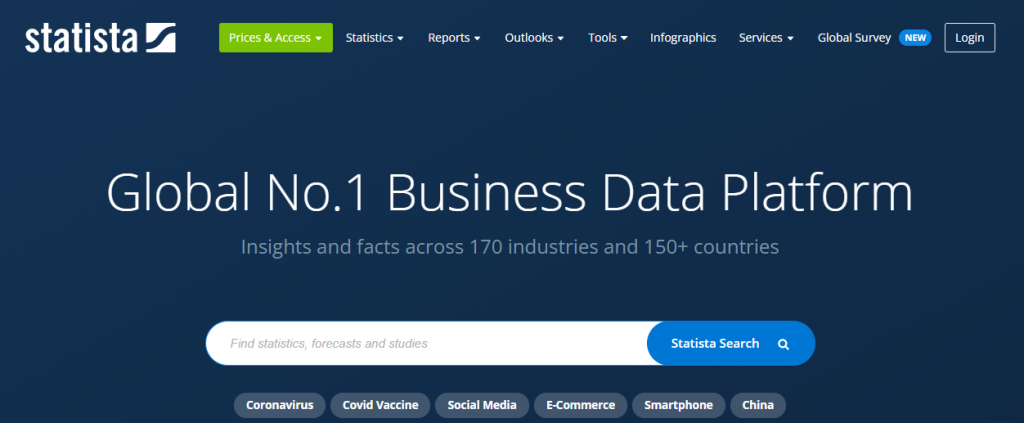 Statista is an online portal based in Germany, which provides data on the global digital economy, consumer markets, and other trends. The data comes from market research and government databases, which consumers would have to pay for separately on each website. However, for visualization and analysis, given data is provided with a variety of infographic tools.
Statista is ideal for SEO marketers and writers, and it starts at $4.5k per year.
5. Keywords Everywhere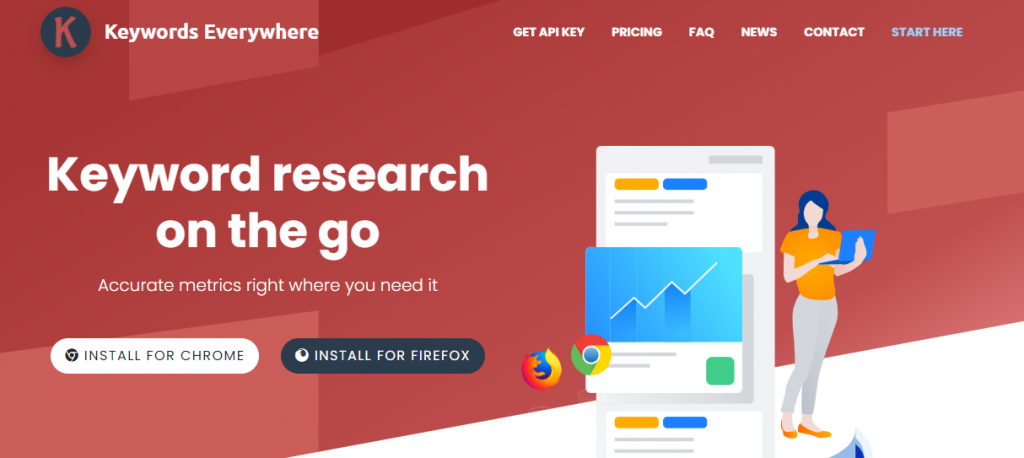 Keywords Everywhere is a browser extension for Chrome and Firefox. This addon is designed to save users time that would otherwise be spent copying data from one website while searching for search volume on another.
It shows users the monthly search volume, cost per click (CPC), and competition info for various APIs. Keywords Everywhere find long-tail phrases with their accurate search volume, CPC, and competition data.
The pricing starts at $10 for 100 000 credits and one credit=1keyword.
6. Keyword Surfer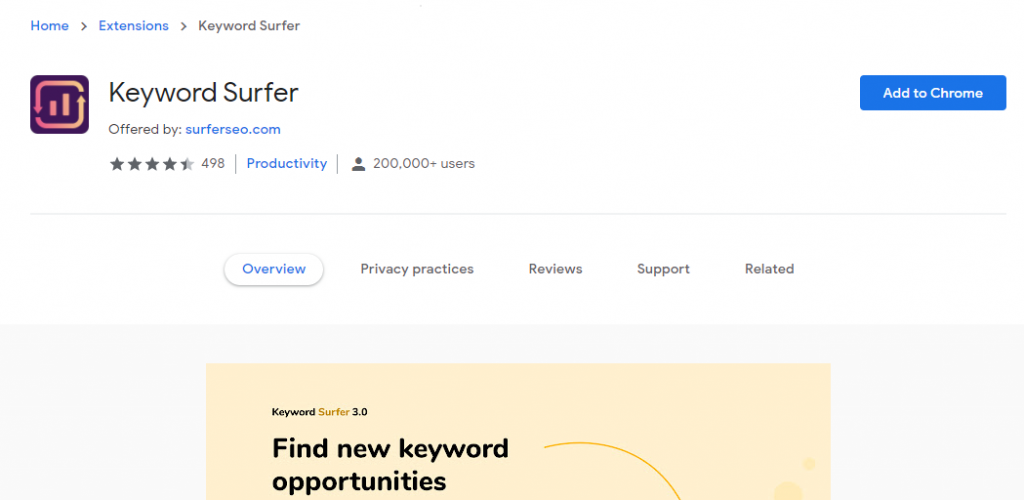 Keyword Surfer is a browser extension available on Google Chrome that allows users to see search volumes directly in Google search results. It's the fastest way of revealing search data and running keyword research. Furthermore, users will discover search volumes, CPC, keyword suggestions, and visibility indicators for each new search.
It's completely free, and anyone may install it on their browser.
7. Ahrefs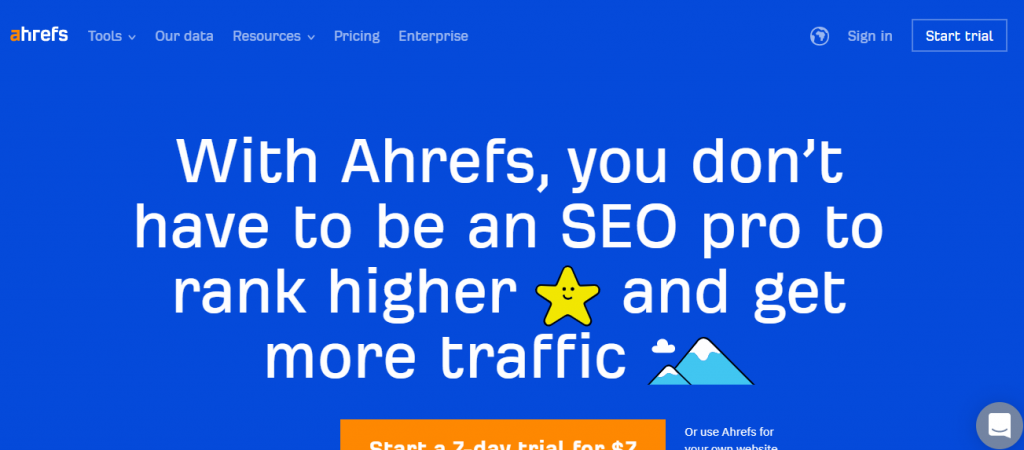 Ahrefs is a well-known toolset for backlinks and SEO analysis with the most extensive live links and index updates. With the help of Arhefs' Site Explorer tool, users can quickly analyze the site's backlinks profile and their competitors' sites. Also, that tool will come in handy for those who want to explore the most profitable keywords.
Their Content Explorer will help users find the most shared content for any topic, and the Keywords Explorer will help them get relevant keywords ideas.
Arches is ideal for SEO and content marketers and teams, and it starts at $99 per month.
Conclusion
With today's technology, anyone can go and research by themselves. With the help of these content marketing tools, the content creation process runs efficiently. It's quick, easy, and fun. However, you will still need experts as well as a content testing tool to create and execute a good content marketing strategy for severe companies.