Following trends and constant improvements that will contribute to sales or promotion on the Internet is essential today because it is not enough to show the products. Something that will surely bring you results is the pricing table.
The role of pricing tables is to show visitors and potential customers pricing and comparison tables on your website. Also, you can offer them more options, increasing the chance of the visitor to become a customer, or simply saying, a conversion to happen.
Below we will look at some pricing table plugins that will surely bring results.
1. WP Table Builder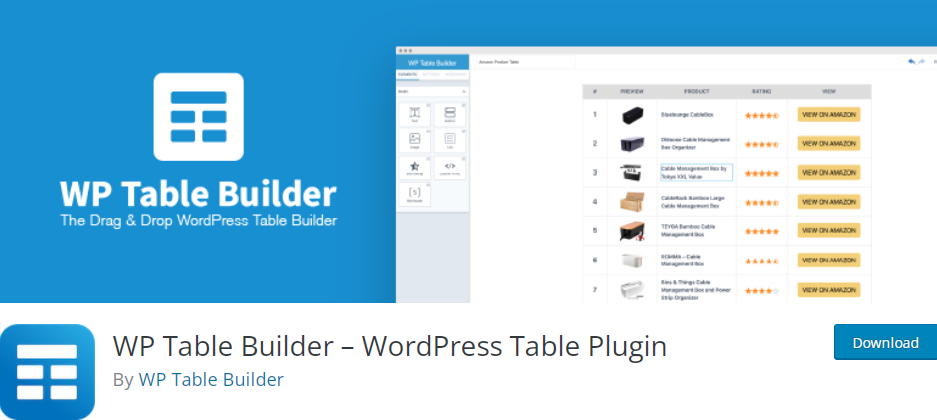 The phenomenal WP Table Builder plugin will allow you to create a table based on drag and drop options quickly. So, this plugin is an indispensable option for making many types of tables, including comparison tables, pricing tables, list tables, and so on.
Text, Image, List, Button, Star Rating, Custom HTML, and Shortcode are elements for drag and drop table creation. You can create the table exactly how you want it, thanks to their ability to customize them to your liking.
Also, inside the table are options like Add New Row, Add New Column, Merge Cells, Split Cells, and many more that are needed to create the most customized table.
This plugin is simple to use, and creating a table is as simple as embedding it in posts and pages once you've made the desired table.
2. Product Pricing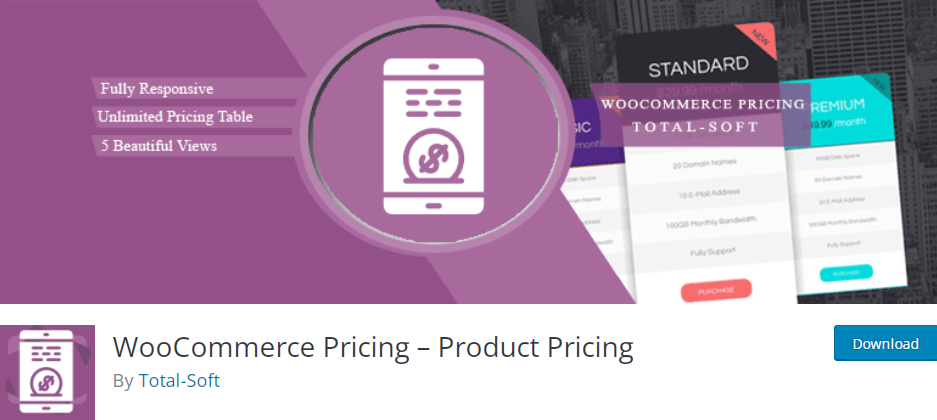 Product Pricing plugin helps create unique tables that will, in addition to functionality, also exude a beautiful design. You create an unlimited pricing table because this plugin allows you to add an unlimited number of packages with an infinite number of functions to your tables, all based on your preferences and needs.
After creating the desired table, thanks to the responsiveness of this plugin, you will be able to display it on any device size.
Drag and drop items for easy sorting, colors and font settings, pricing in any language, creating a clone of an existing table to create a new one in one click are just a tiny part of the features list of this plugin.
3. Pricing Table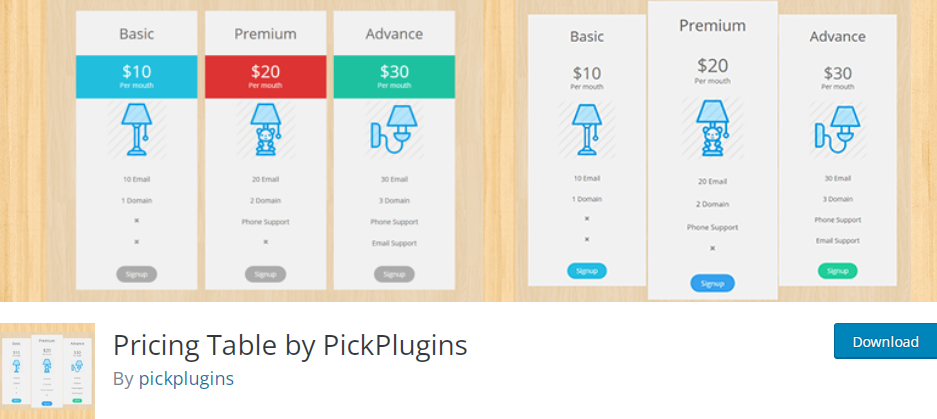 The Pricing Table plugin generates HTML and CSS3 grids to display price table data. There are numerous options for style, themes, and display tables, all of which are dependent on your needs. As a result, the ability to create an unlimited number of price tables with an unlimited number of columns and rows will allow you to create a table that is exactly to your liking.
Image display and YouTube and Vimeo video on each column, slider on mobile, easy to use anywhere via short-codes, column header, and price background color are among all others, some of the features of this great plugin.
4. Pricing table addon for elementor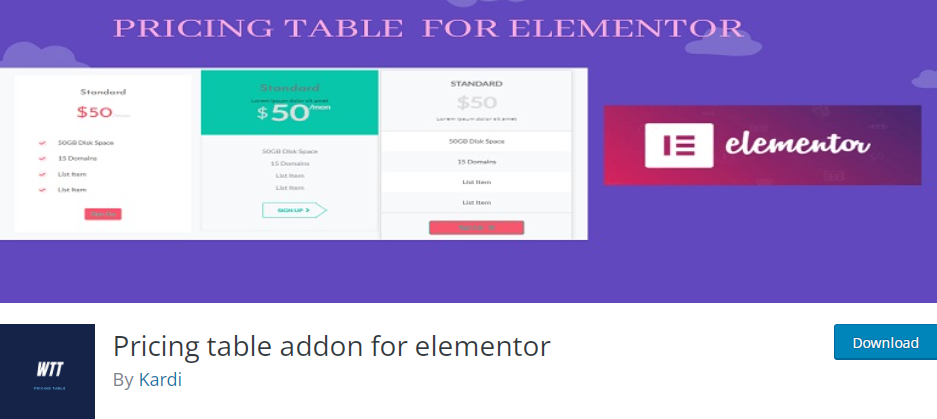 Pricing table addon is a very simple addon for the Elementor, whose installation gives you a pricing table widget within the widget area of Elementor. You will get a pricing table that you can further customize entirely to your wishes and needs by simply dragging.
Consequently, many design options are available to you, including changing text and managing fonts, using and adding desired colors, adding your styles, and the like. Copy-paste is also an option, so you don't have to re-create a specific design every time.
This plugin is also fully responsive, which is a plus.
5. WooCommerce Tiered Price Table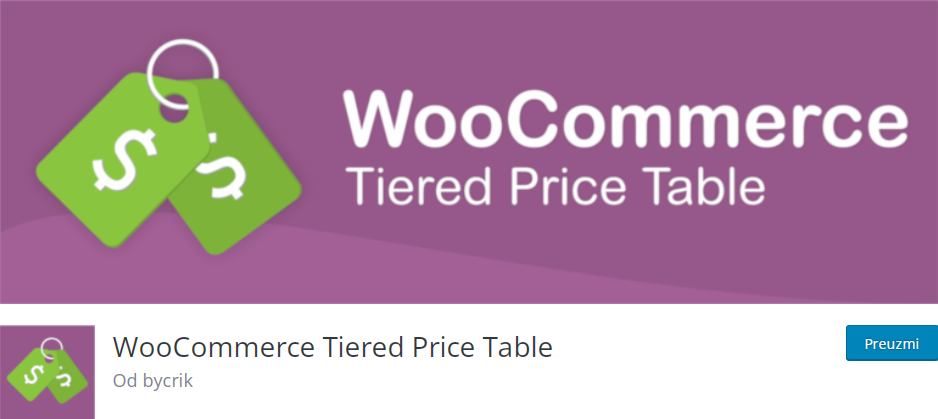 WooCommerce Tiered Price Table is a powerful wholesale plugin for WooCommerce. Customization of the look and design is according to your wishes and needs. Many other features make this plugin great, including:
setting a specific price for a certain quantity of product or variation,
import/export,
displaying the table in tooltip near product or variation price, and many more.
The settings are simple and allow you to display your prices on the product page. You can increase your sales by offering a wholesale discount, showing it all in the table you will create with this plugin.
Conclusion
Everyone wants to see and receive more options. This table will not only show them comparisons. However, because of these tables' visual appearance and structure, everything will be apparent because they will find the most important information that interests them as a customer in one place. All these will complete with conversion if all goes well.