With certainty, we can say that over the years Instagram has become one of the most popular social media platforms. The reason for that is its amazing user interface and simplicity. a lot of companies saw an opportunity to promote their businesses due to Instagram's large audience.
When owning a business, you want to make sure your marketing reaches as many people as possible. The reason for this is the fact that no matter what you are selling, not everyone is going to be interested in it. This way, it is common sense that the more people you reach, the possibility of more people liking it will grow with it. Also, you want to make sure that people find you in the easiest way possible, and you can achieve that by simply adding relevant hashtags to your posts.
We decided to write this short article in which we will be giving tips on how to choose the correct hashtags for your posts, and where to find them. So if you are ready let us get started:
If you choose the right Instagram scheduler, you will find the best hashtags for your Instagram posts. Circleboom Publish offers the best Instagram scheduling experience for social media. You can schedule Instagram grids, panoramas, carousels, reels, and regular posts for multiple accounts in one place.
One of the best features that Circleboom provides is Instagram Hashtag Generator. It is super easy to find and add the most relevant and popular hashtags for your Instagram posts with Circleboom. You prepare your Instagram content with built-in tools on Circleboom: Canva, Unsplash, Google Photos integration, etc., and easily add relevant hashtags to your post.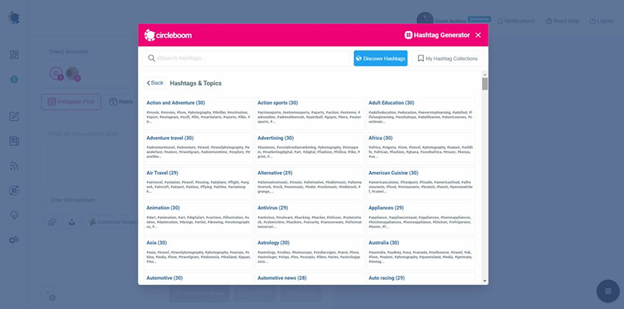 Then you can share your Instagram content immediately or schedule for a later time. Also, you can set time intervals and automate your Instagram posts. You can also add first comments and schedule them in advance for Instagram posts.
Hashtags represent a word or a smaller group of words that are written after the pound sign. On Instagram, it serves as a type of link that will take you to posts that are relevant to the topic of the hashtag's name. implementing hashtags into your posts is super easy. All you have to do after selecting the content you want to publish, under its description just begin by writing the pound sign, and use words that are relevant to your business, or the content. Implementing hashtags does not only refer to posts but also your Instagram stories, comments, or any other Instagram activity, like your profile's biography. This method will not bring you traffic, but simply lets people know who you are, and what you will be promoting on your profile.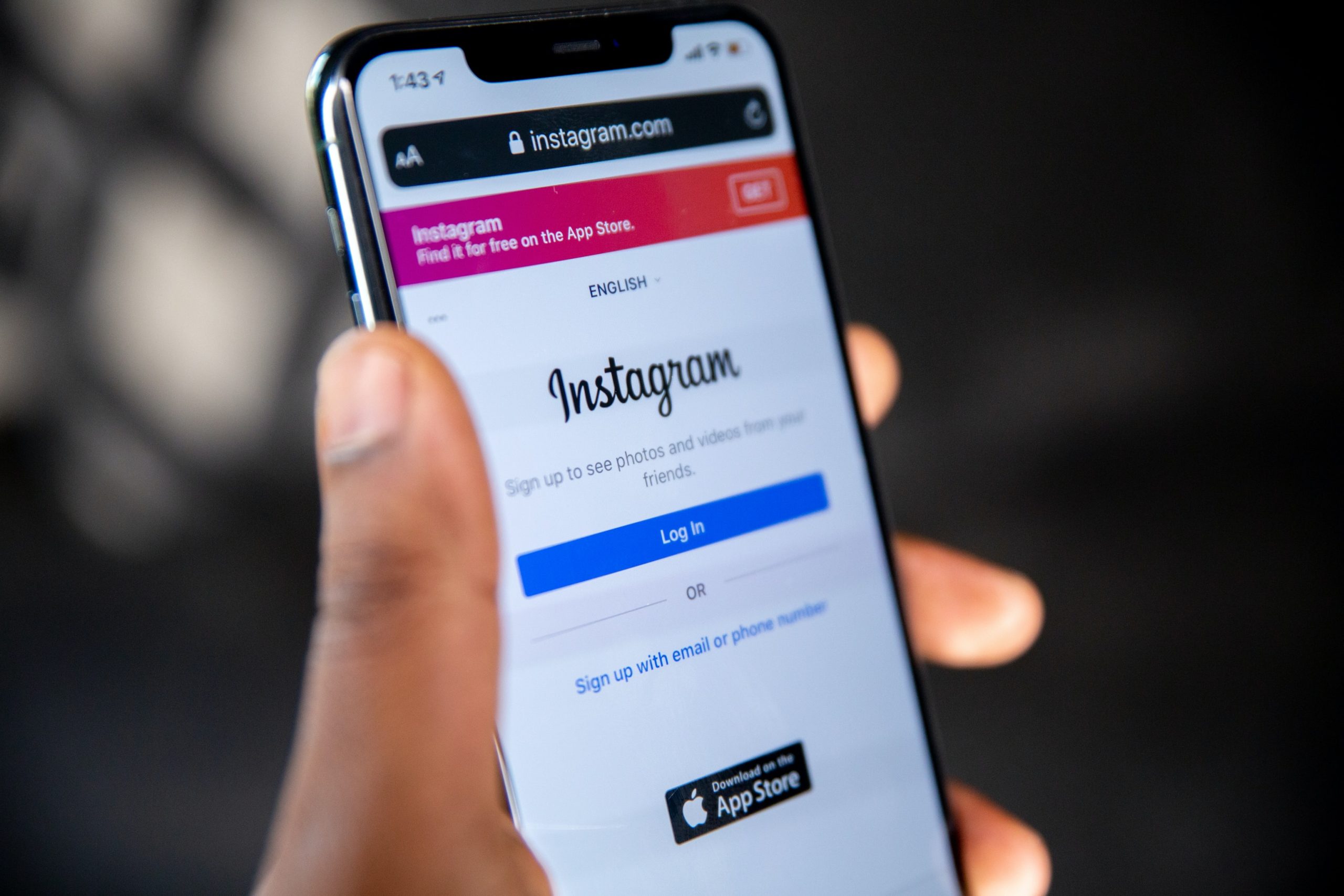 When writing your hashtags you have to make sure you are aware of the types of hashtags there are. So, for example, there are campaign hashtags in which you promote a certain campaign, branded hashtags are used when you want to use your brand's name, location hashtags for reaching people near you, and we also have daily hashtags, themed hashtags, community hashtags, and so on. Why these are important is you want to have diversity on your profile, and it all comes back to people finding you easier and remembering you.
Finding the best hashtags to use is sometimes a bit hard. So, let us help you. To pick the right hashtags you need to know the audience you are working with. This means you should know what will be a hit and what is not. You can do so by doing basic research on them, and knowing what they enjoy seeing and what they avoid.
Thanks to the technology that we have in our reach today, there is a tool for everything. Just like that, there is a tool that can help you pick out hashtags that will best serve your online purpose. Nowadays, pretty much everyone uses Instagram and hashtags, so feel free to check out your competition, and what they are doing and pick out things that are similar.
Keeping up with the trends we face is also super important. This brings more people in, and therefore that means more engagement and overall more traffic. Just like there are trending hashtags, there are some hashtags that you should avoid using. These represent any hashtags that have been labeled as bad from Instagram, of the possibility of them containing spam, or simply not complying with their community guidelines.
Conclusion
These are just a few tips and tricks that we think are relevant to know when you are using hashtags on social media. Keep them in mind the next time when publishing your content. Be brave to come out of your comfort zone, and try out something new.
We hope that you find this article helpful and that you learned something new.