The blogging process is becoming more common today. And because of that, themes are created to give your website a unique look and a personal touch. Also, you should use themes to improve the look of your website, leaving a professional impression on visitors.
With thousands and thousands of available topics, blogging is no longer a demanding and challenging job but makes it very interesting. As the largest and most popular platform used by those who want to write blogs, WordPress offers variations of themes that you can take advantage of.
If you're going to stand out in the crowd, you need to choose the right topic for you. This way, we have made your job easier and selected a few suggestions that may be the ideal choice for you. So let's get started!
1. Astra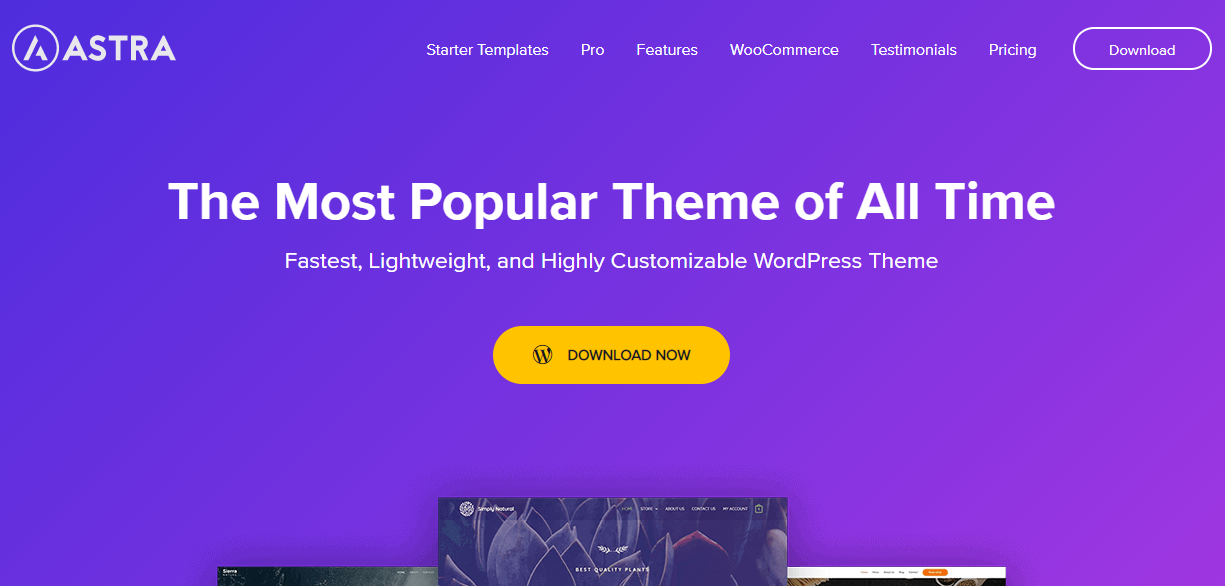 Astra is probably the most popular WordPress theme you can find on the market by far. Its enviable number of users tells us how much it has gained in importance in recent years. But also that it is ideal for users who are creating their blog for the first time. You will ofter read that it is incredibly beginner-friendly.
If you opt for Astra, compared to other blog topics, its large treasury of pre-built websites further simplifies the process of finding the perfect look for your blog. Furthermore, it is incredible when creating online stores and is adapted to work on mobile devices. Vital information is that this theme is free, and those who want more can choose some premium versions.
2. Akea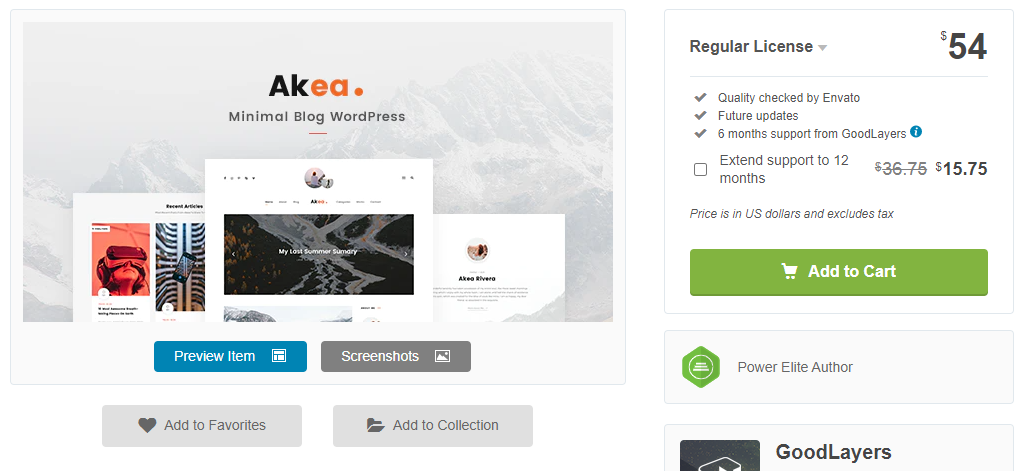 For users guided by the rule that less is more, an ideal topic reinforces that way of thinking. In a sea of different types of WordPress themes, from the most creative ones, we have come to choose those minimal themes.
Suppose you are the type of person who does not want to see too much information and negative stimuli while searching the internet. Then we present Akea; it is ideal for you. With Akea, you can have complete control over the operation of exposing your content and marketing it.
Also, including all settings from image size to text spacing. There is a small selection of pre-made suggestions, and you have the option to upload your font, video, quote, or image. We can say that minimal style is Akea's main focus, with hidden, simple, and clean elements.
3. Hemingway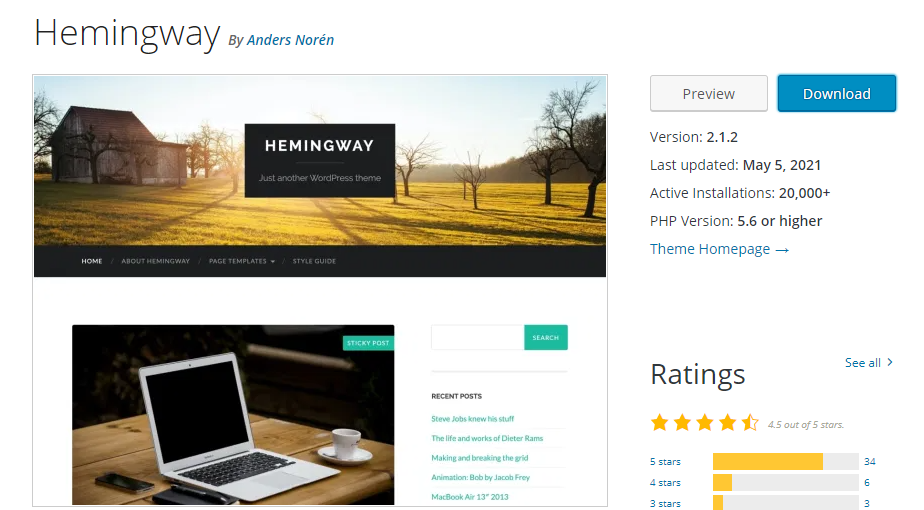 Are you one of those people that actually doesn't care that much about the looks of your blog? Then a WordPress theme called Hemingway is ideal for you. This free theme offers a lot of space. However, vital information is that this theme does not require any costs.
Also, because of that, it does not offer many customization options and editing options. It consists of two columns with a recognizable large header image, with the opportunity to choose from four of the available blog post formats. Also, Hemingway is an ideal choice for many blogs due to its simplicity, purity, and extension capabilities for more complex websites.
4. TinySalt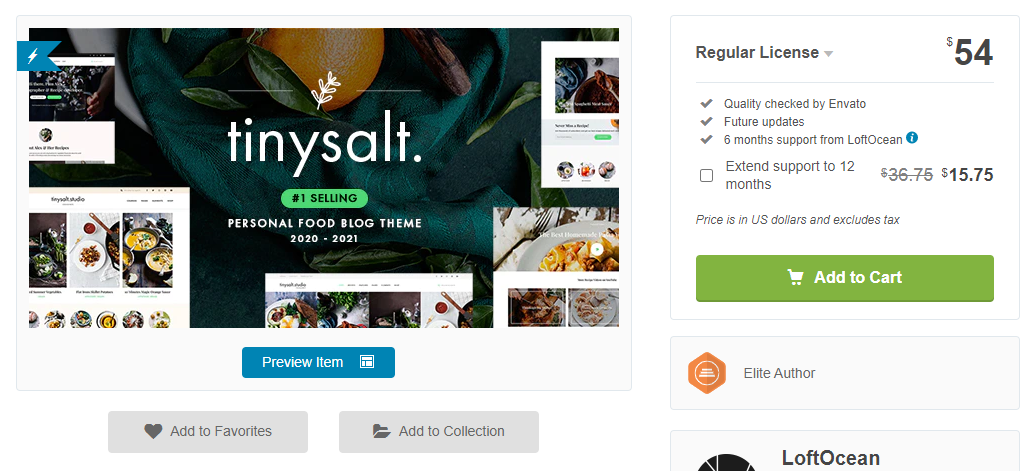 Creating food blogs is becoming more and more popular these days, and you are probably aware of that. But at the same time, it's not as easy to create them as you think. It requires a lot of work but also page design. With TinySalt and all the features this theme offers, you will be able to do the job with ease.
The theme is designed exclusively for food blogs, with over 30 different blog types suggestions. It even includes recipes in videos, unlimited use of colors, over 500 fonts, and much more. Sharing a recipe for your favorite dish or perhaps the most complicated, with the inclusion of photos, will be done in just a few steps. Readers will have access to recipes with specific filters.
Also, it includes the ability to rate or leave comments and share with others on social platforms. This theme is available at a low cost for a regular license with updates included and ongoing support if needed.
5. Thrive Theme Builder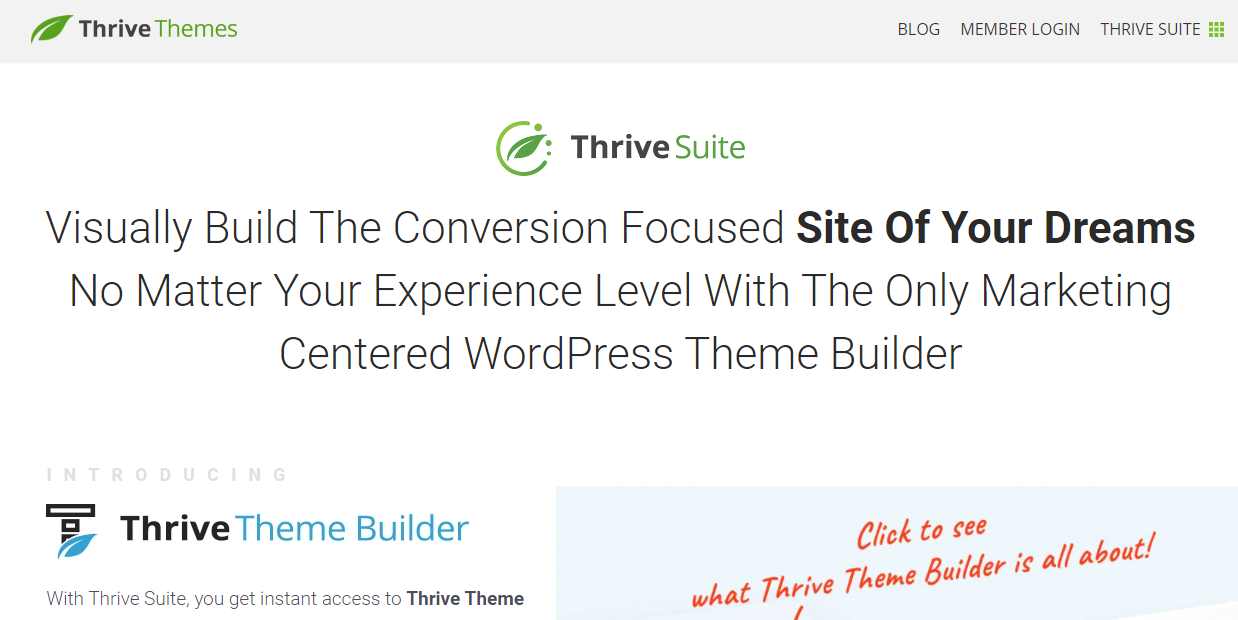 When we talk about Thrive Theme Builder theme, it is not a standard WordPress theme that we can often find. It is one overall theme and tool for creating fantastic websites and blogs. The ability to create and customize blog post templates, page layouts, category pages down to a more saturated element makes this topic very specific.
As part of the theme, you will use hundreds of pieces to design your site and its components. Despite the many possibilities and options, it is elementary, even for beginners and those with no experience. Also, a crucial fact is that it is optimized for mobile devices and can integrate with many other tools. With this theme, running your website will be enabled in just minutes.
6. Olsen Light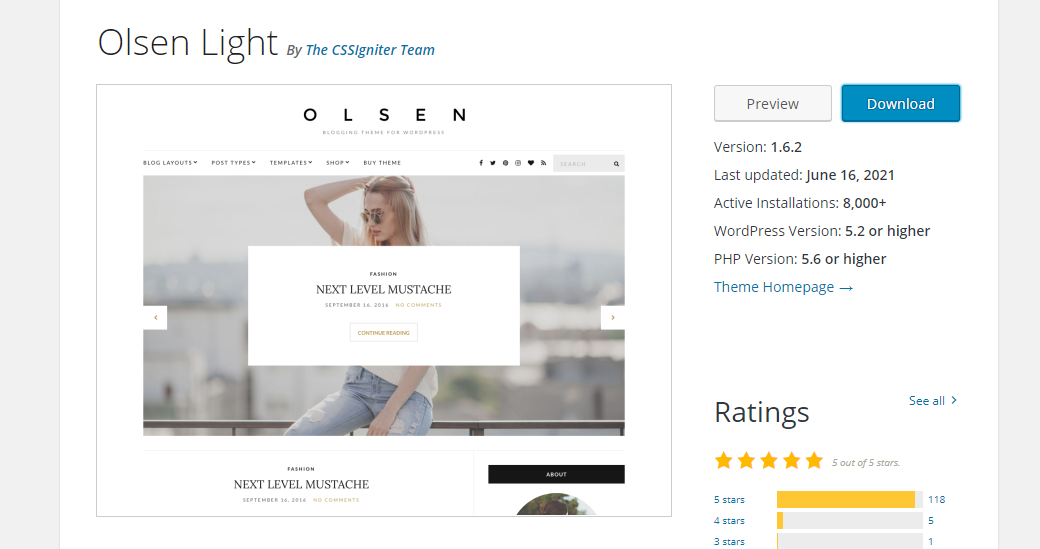 If you are a fan of fashion and fashion trends, and you decide to start your blog, the ideal theme for you, in that case, will be Olsen Light. If you want to give users a professional look at the blog, use Olsen Light to grab the reader's attention. With a very relaxed and clean look, with lots of images that stand out with appropriate content, you can tell the story to your readers.
However, Olsen Light is entirely customizable for everyone, with two unique elements, the Featured Content slider and footer widget for Instagram, further enriching your work. Furthermore, these elements allow readers to navigate the pages more efficiently.
Also, to highlight photos that you can also find on a linked account on Instagram. Due to all these unique features, Olsen Light is special in that you can start using it immediately because it is free. Also, it is possible to upgrade at an additional cost.
Conclusion
Choosing a suitable WordPress theme for your website or blog is of paramount importance. Just the right choice will position your blog to a higher level, setting the standard for others and boosting market competitiveness.
Therefore, if you invest time and money in the look of your blog, you will not go wrong. As end-users but an essential element in the process, readers will appreciate your effort and interact with your site. However, depending on the choice of topics that your blog will cover, you can choose one of the suggested topics according to our modest selection.