Being an author in this digital age mostly isn't just about writing. The main task is content writing and researching specific topics. However, besides that, a lot of time goes into planning good content and also publishing it.
WordPress is one of the most popular software for authors today because it can help you focus only on your content. Plugins have a massive role in keeping you focused, helping you with your site, and making things a lot easier.
Also, plugins often help you with the hard programming stuff easier, even for beginners. The time you'd usually have to invest into learning about websites and how to set everything up, you can use for writing content and making your business grow.
The plugins we are going to talk about are:
WP Author Box
Editorial Calendar
Akismet Spam Protection
Revive Old Posts
Yoast SEO
Grid Kit Portfolio Gallery
There are thousands of plugins available on WordPress, and there is something for everyone. Finding the right one for you can be a difficult task, though. Everyone has their desires, and nothing can fit them all.
However, there isn't a plugin that can do it all. But, by combining the right plugins, you can get every feature you need to make your work just so much easier. So, let's get started! We have created this list for you so it could help you find the right plugins for you.
WP Author Box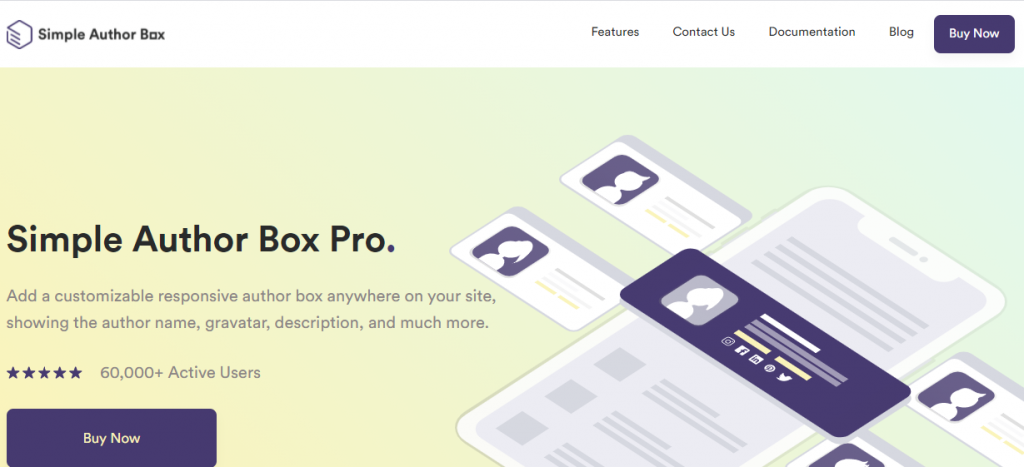 WP Author Box is a simple but highly effective plugin. It allows you to make a stylish author box without any problems and difficulties.
We use author boxes to give credit to the authors for their work. It mainly includes their name, picture, and a short bio. Finding the right author box can be tricky, even if we don't consider designing your own from scratch. The author box should fit seamlessly into your website without distracting too much from the actual content. But also noticeable enough.
WP Author Box allows you to do just that. It's simple to use, so even beginners can use it effectively. You drag and drop the box into your website and then edit the content to your liking. You can edit the box and content style to fit perfectly with the design of your website. Also, you can even add more co-authors to it.
Furthermore, you even get beautiful templates that professionals design, so you will indeed find something that will satisfy your desires. Not every post requires the same author box, and you can select different post types to have differently designed author boxes or none at all.
However, you should always give credit to authors, and this plugin does it perfectly.
A free version is available on the official WordPress website, but the premium version offers all of the features you need for a fair price.
Editorial Calendar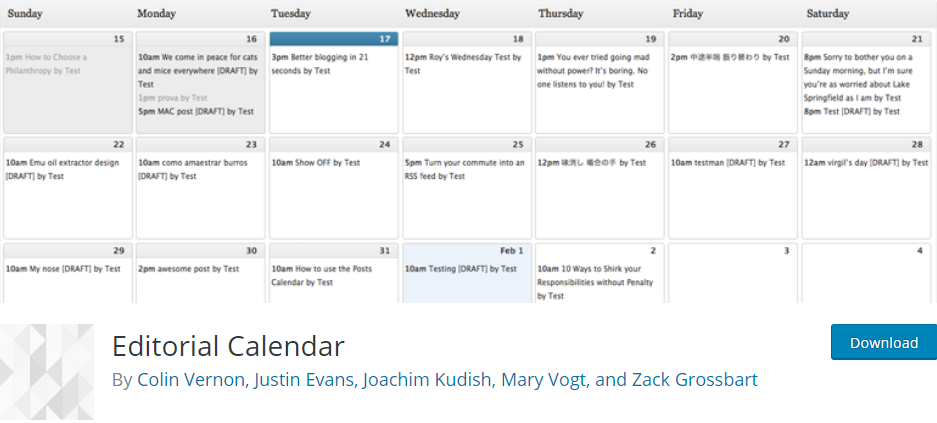 Being an author most of the time isn't only about writing. Careful planning is necessary to manage your work time so that you finish every article in time. WordPress doesn't have a simple option for managing your content and scheduling your posts. That's where the Editorial Calendar plugin comes in.
Using the Editorial Calendar plugin, you can easily add a post calendar to your WordPress panel and manage all of your posts. You can drag and drop them where needed and schedule them for posting on a specific date.
This way, you will make sure that everything is done as planned. Also, sing the Editorial Calendar; you can easily plan out everything. Planning your work will allow you to focus more on writing effectively.
Of course, this is no substitute for a project management tool like Basecamp, but it works.
This plugin is available on the official WordPress website for free; you can check it out and read even more details about it.
Akismet Spam Protection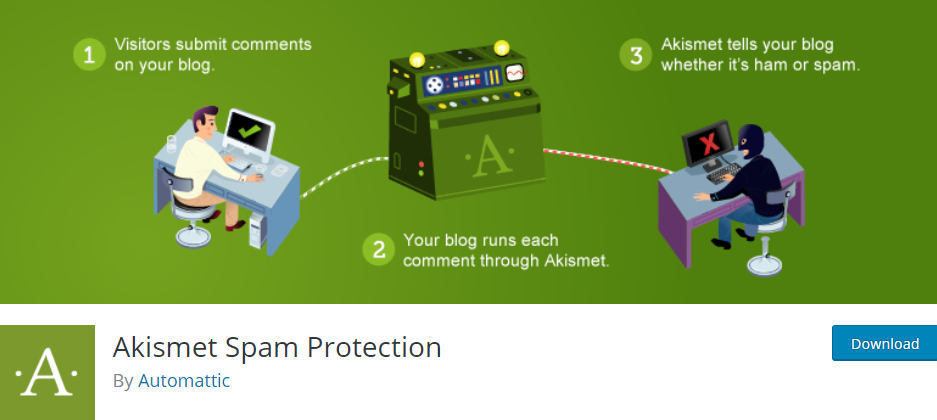 As an author, you will get comments on your work. A lot of those comments can be spam, and some even can contain malware URLs.
However, you can either keep them where they are, make the comment section look unprofessional, or delete them. Deleting them is the best option, but it can be time-consuming. Akismet Spam Protection has its primary function to help you with that and speed up the process.
Also, Akismet Spam Protection is a plugin created for filtering and deleting spam comments from the comment section. It has access to a huge database filled with spam. This database provides that it can recognize spam and filter it out or even delete it. It's one of the best, if not even the best, at its job, and it's just worth picking up. Just one more thing you don't have to deal with on your site.
You can visit their website to get even more information about the features available.
Revive Old Posts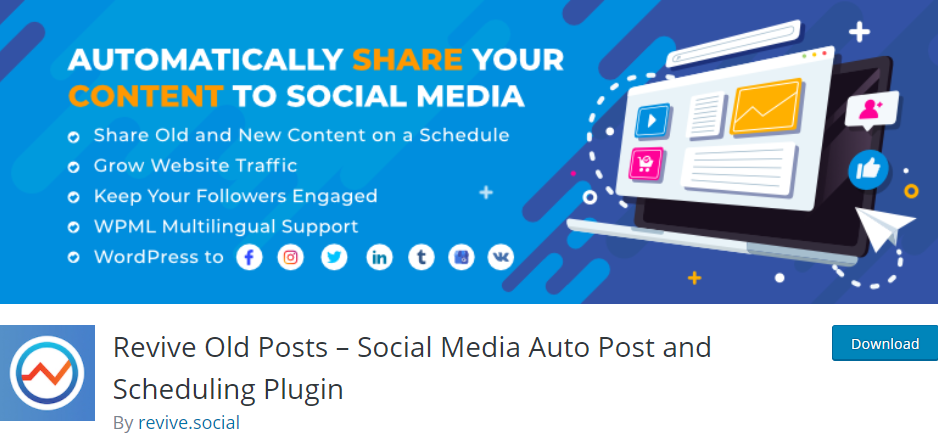 Keeping your old content in circulation is a must. After adding new content to a website, your old one usually just gets pushed behind. Using the Revive Old Posts plugin, you can keep your old content relevant without even overthinking it.
This plugin is straightforward to use, so all you have to do is set it up. And that way, it will automatically share your content to your social media profiles. Even beginners easily hang of it.
However, we also have to mention that it doesn't share only your old content. You can automatically share new content as well, without having to do everything manually. Linking your profiles to this plugin can speed up the process of sharing your content and boosting your traffic. Also, you can even integrate it with Google Analytics to track your web analytics with it. All in one place!
Yoast SEO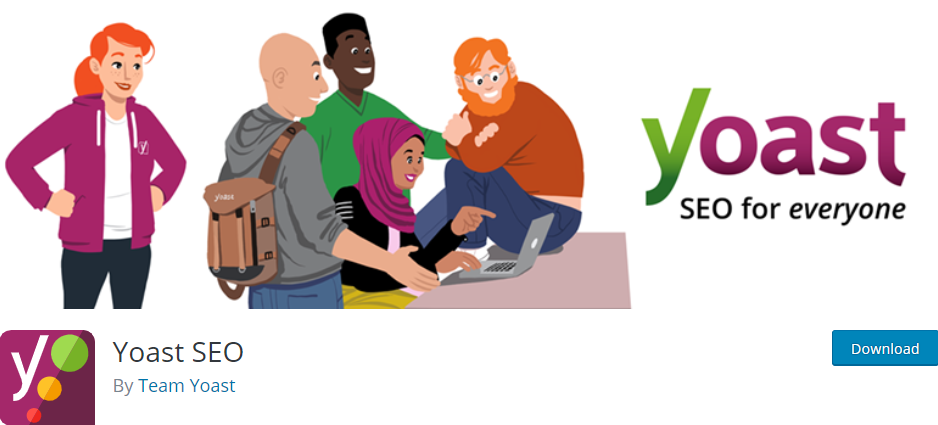 No matter how good your content is and how interesting and engaging it is to your visitors. If they can't easily find your content, it doesn't matter if they'd even like it.
SEO is the process of improving your website traffic by optimizing it with the search engine. It includes using keywords that will enhance your ranking on search engine results. The higher up your content is, the more traffic you get. There are many WordPress plugins designed for improving your SEO.
Still, Yoast SEO is one of the top ones. Even without any SEO knowledge, this plugin will allow you to upgrade your SEO using top practices. Yoast SEO will help you find the right keywords and also help you with using them correctly for maximum efficiency. You can preview how your website will do in the rankings and a lot more.
A free version is available, but their premium version offers a lot more features. You can check out their prices on the website that we have provided for you above and even learn more about SEO.
Grid Kit Portfolio Gallery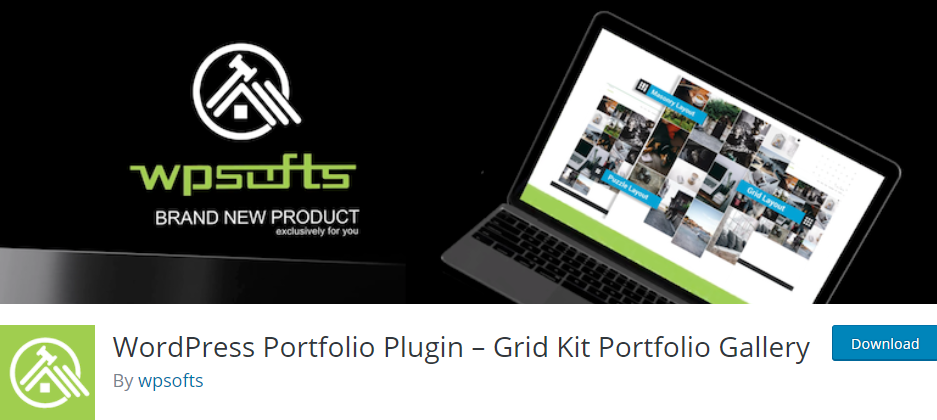 As an author, having a stylish portfolio to show is highly important. You have to show off all of your work in one place and have just enough information about everything. You also don't want to have to spend too much time designing the portfolio. This plugin will make it so much easier for you.
The Grid Kit Portfolio Gallery helps you create fully responsive portfolios for your content. You can create and configure portfolio projects and stylishly showcase your work. Placing all of your favorite work in one place is just a few clicks away. With your eye-catching showcase, everyone will be able to appreciate all of your work.
Conclusion
An author has a lot of responsibilities besides actual writing. In this day and age, you have to make sure you always write about the right things at the right times. You also have to think about how to publish it, how it should look, etc. Software like WordPress helps you with that.
Using different plugins, you can make your job so much easier. You won't have to invest time in learning various technologies; you can focus all of your time writing the best content you can.
In this article, we have talked about six plugins that can help authors work easier. The purpose of all of these plugins is to make your work easier. You may need only one of these, or you may use all of them. You can use all of them together to make it so much easier for you. Whatever the case may be, we hope this article will be helpful to you.