The pandemic has opened a new door for Over-the-Top (OTT) services. It became the sanctuary of many individuals stuck in their rooms and restricted from going outdoors for safety purposes. Because of the rise of OTT advertising, anyone can now stream conferences, concerts, music festivals, movies, and more.
Various companies offer OTT streaming services, such as Netflix and YouTube, to name a few. These two names are known for their great OTT strategy that has made significant contributions to the market.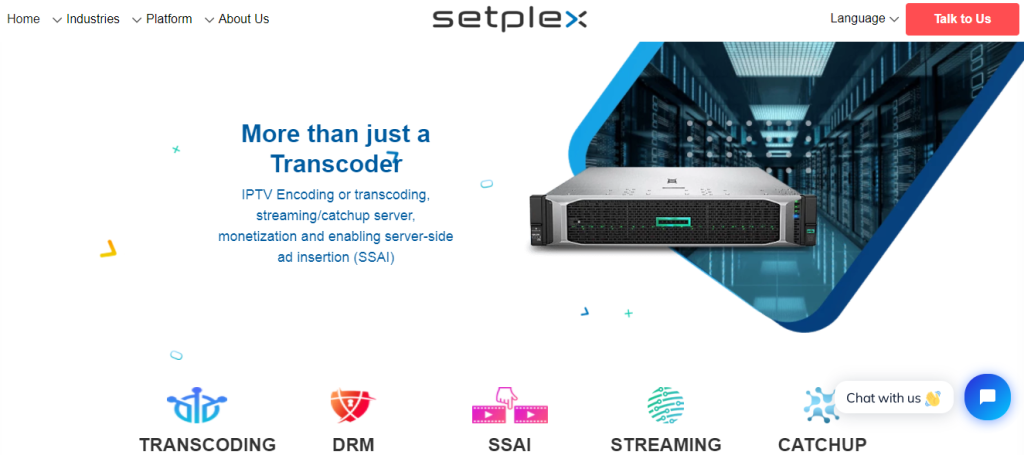 Familiarizing yourself with the different OTT strategies, you can create your own company that provides OTT services to a larger audience. This alone could help you earn money without doing much work.
Netflix joined the OTT market in 2007. Since then, many individuals who create content and offer streaming services have also realized how the audience patronizes content that can be streamed without any interruption.
Considering the number of individuals seeing the potential of OTT, many creators also want to create their own OTT advertising platforms.
This post will guide you to become the best Over-the-Top media service. Read on to learn more.
4 Examples Of the Best OTT Services
If you don't know how to start your OTT business plan, you may be looking for some inspiration. If so, you have come to the right place! The following are some examples of the best OTT services.
1. Disney+
The Walt Disney Company is known for its fun TV series and films, and anyone can now stream their masterpiece through their OTT streaming service, Disney+. Disney+ also offers access to programs made by Star Wars, National Geographic, Star, Marvel, and Pixar.
This is a paid OTT streaming service that charges $79.99 per year or $7.99 per month. This paid service will allow you to watch programs and services without any advertisement interruptions.
2. Netflix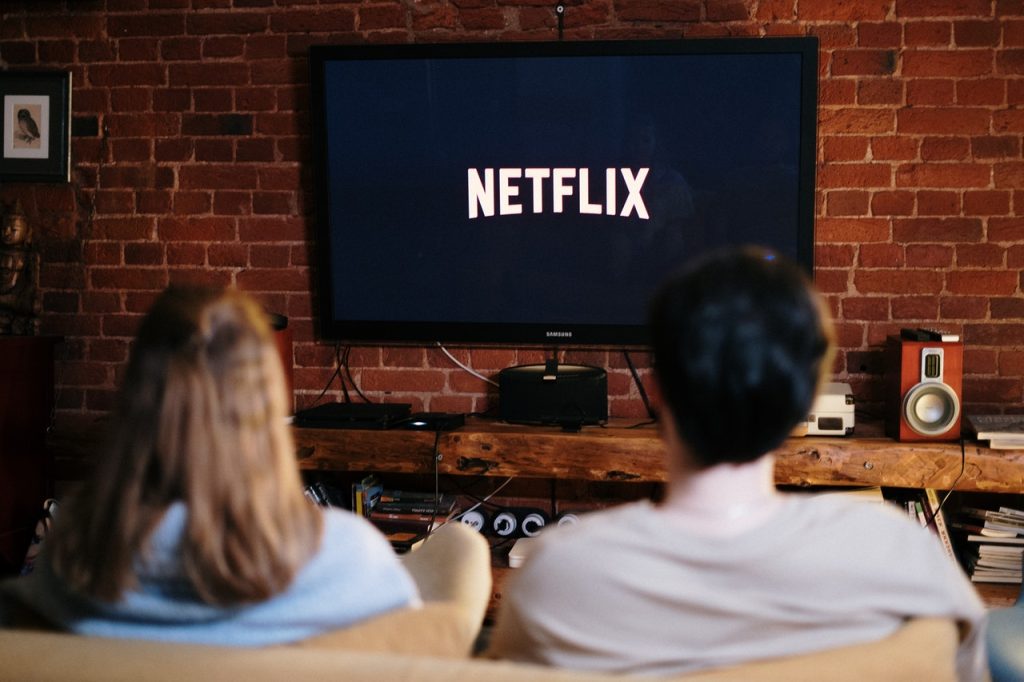 Netflix is one of the largest and most popular OTT streaming services. Before becoming an OTT service, Netflix started as an online DVD rental shop. Years later, they also entered the live streaming technology industry.
Compared to other OTT advertising services available, this one allows you to access more than 15,000 combined movies and TV series. Aside from their original content, Netflix also streams programs made by other production companies.
One way why Netflix has multiple viewers worldwide is that they upload the whole season of a TV series one at a time. This is an effective OTT strategy to catch the attention of many binge-watchers.
This OTT service has three monthly pricing plans offered. First is the Basic plan, which will cost you $9.99 per month and let you watch good quality videos. On the other hand, you may also consider upgrading to plans with a $19.99 monthly payment to manage better and best video quality.
3. Prime Video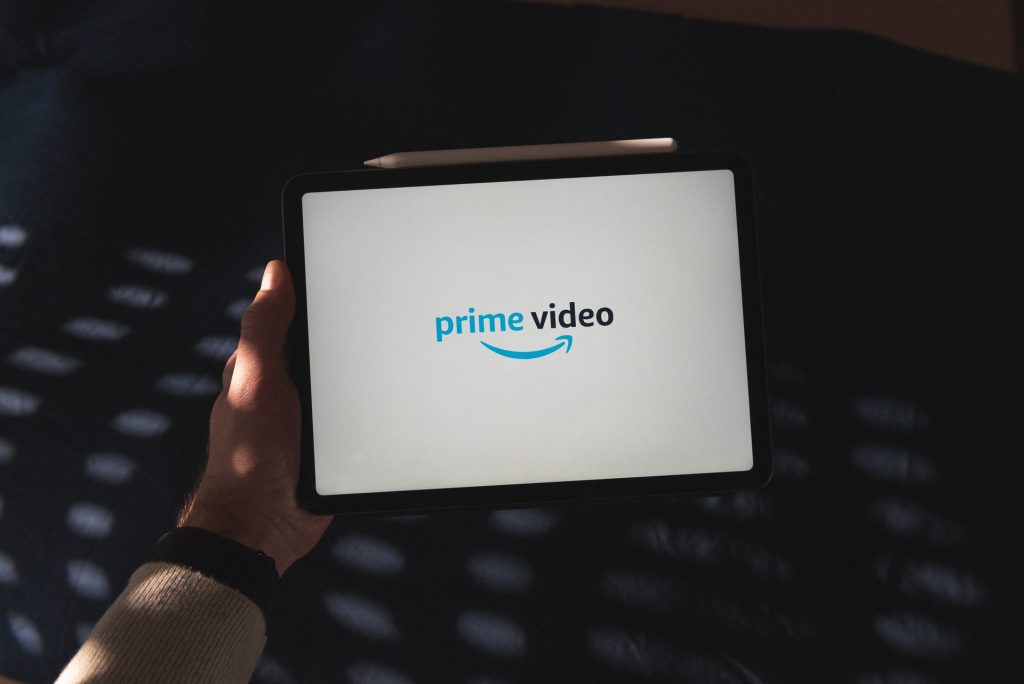 Amazon offers Prime Video as their OTT streaming service. This allows users to access a pile of video files unlimitedly, requiring a paid subscription. Moreover, Prime Video also offers video content you can purchase or rent.
One of the best things about this OTT service is that users can watch their favorite movies that are only available in theaters. In addition, Prime Video also streams live programs, including events related to sports. Subscribers pay $14.99 per month or $139 per year to access Prime Video content.
4. YouTube TV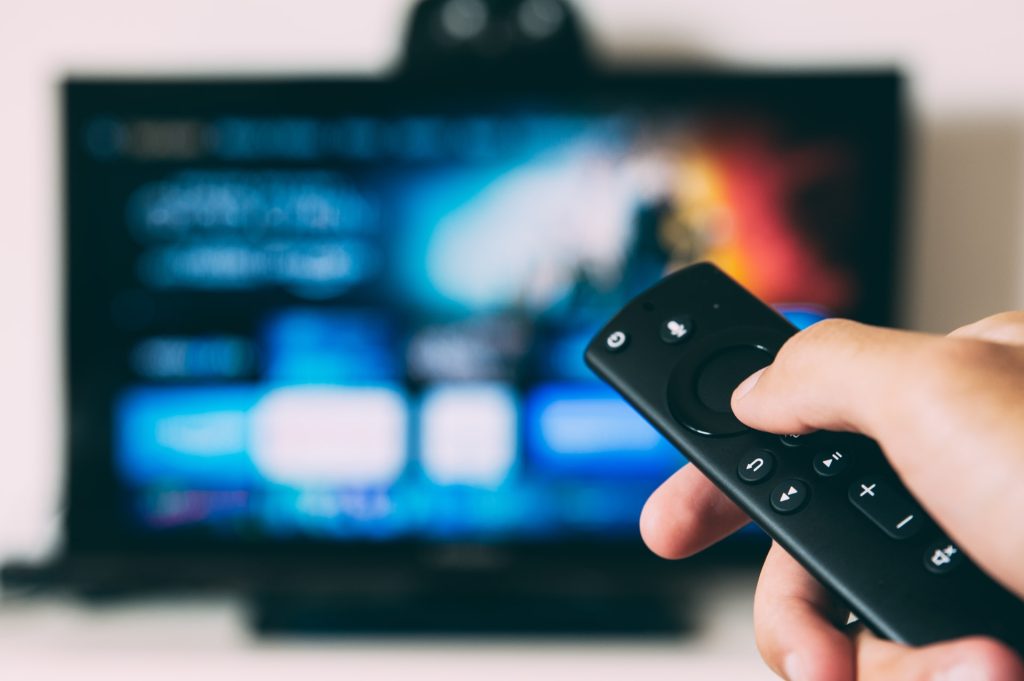 Most of you know YouTube, where anyone can stream video content for free. But only a few of you know that this platform also has a premium version.
YouTube TV is an OTT service where anyone can stream individual video content anytime. Beyond that, it also allows users to access different live streaming services from more than 80 TV channels. Video gamers are the number one users of YouTube TV because of its considerable similarities to the Twitch streaming platform.
This OTT service has a pricey plan, though. It will cost you $64.99 per month.
5 Tips To Become The Best OTT Media Service Provider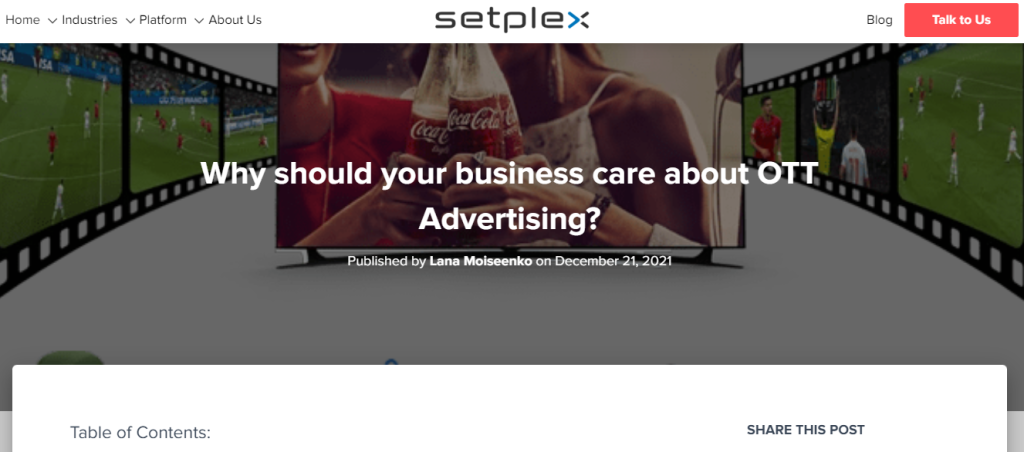 Considering that OTT advertising service allows anyone to monetize content by streaming, many showed interest in it. Here are some of the tips to become the best OTT media service, provider:
Know Your Target Audience
Before starting an OTT service, the first thing you should do is to know and study your target audience. In line with that, you should know what content niche they want to watch.
Acquire Legal Licenses
Acquiring licenses shows that you have the right and can stream different films and movies online. This indicates that you have the right to stream content according to your audience's preferences.
Have a Revenue Model
There are various revenue models you can choose from but opt for the one that complements your content requirements and business plan. Other revenue models you may consider include push TV, pay-per-view, subscription-based, and ad-based monetization models.
Create an OTT Strategy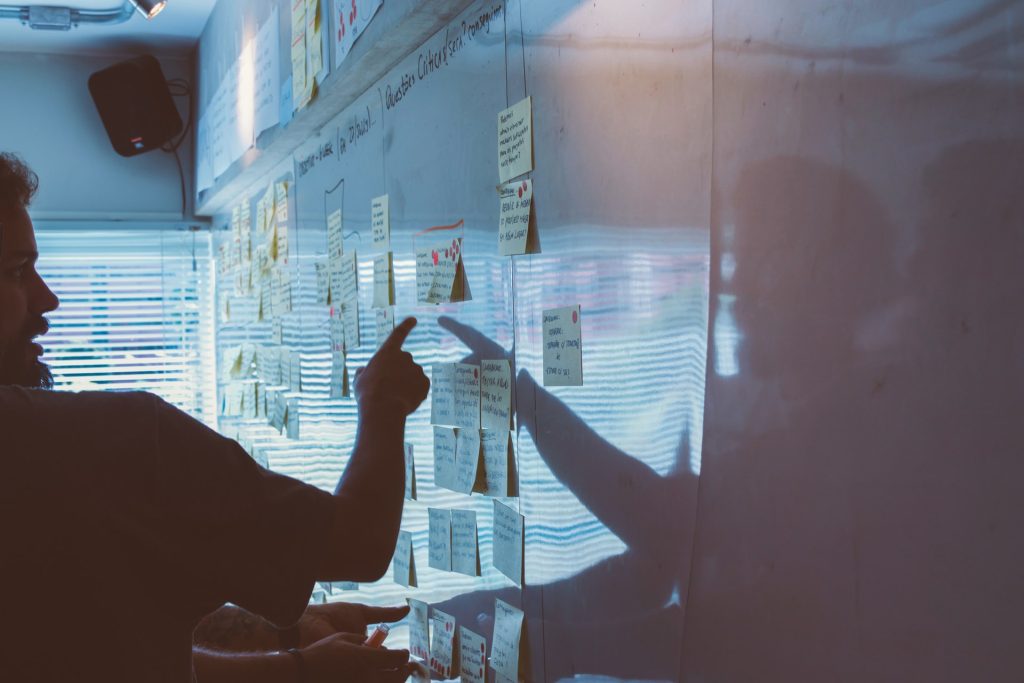 Create an effective OTT strategy to succeed in this industry. Make sure that these strategies include how you will promote your service. Consider using recommendation engines, metadata management, social media integration, and push notifications.
Use Tracking KPIs
It is also essential to use different tools that will help you track KPIs. Beyond that, these tools also offer analytic reports, which you can use to leverage demographic trends. Moreover, tracking KPIs will also help you improve your platform's overall user experience.
Final Thoughts
There are several factors you need to consider if you want to become an OTT service provider. Some of these factors may overwhelm those unfamiliar with the service.
Aside from those mentioned, you also need to consider your budget. If you are starting from scratch, you may have difficulty building success in being an OTT service provider. But with a carefully-planned OTT strategy, you won't have trouble becoming one of the leading OTT service providers in the market.