A blog is a discussion or informational website consisting of discrete, often informal diary-style posts. Posts are typically displayed in reverse chronological order so that the most recent post appears first, at the top of the web page. Personal blogs, group blogs, corporate and organizational blogs, reverse blogs are just some types. We can divide these types of blogs by genre into:
Political blogs,
Health blogs,
Travel blogs,
Book blogs,
Fashion blogs,
Beauty blogs,
Lifestyle blogs,
Photography blogs,
Music blogs,
Education blogs, etc.
Now that you have learned what a blog is, you can start creating your own. However, to start making a blog, firstly, you have to choose the name of your blog.
Also, you have to select the main topic for your that it will cover. At the and you have to register your blog and start hosting. When you finish with that, you will need to implement specific tools that will help you to customize and set up your site. Below you can find a list of tools we recommend.
Cooming Soon & Maintenance Mode and Underconstructionpage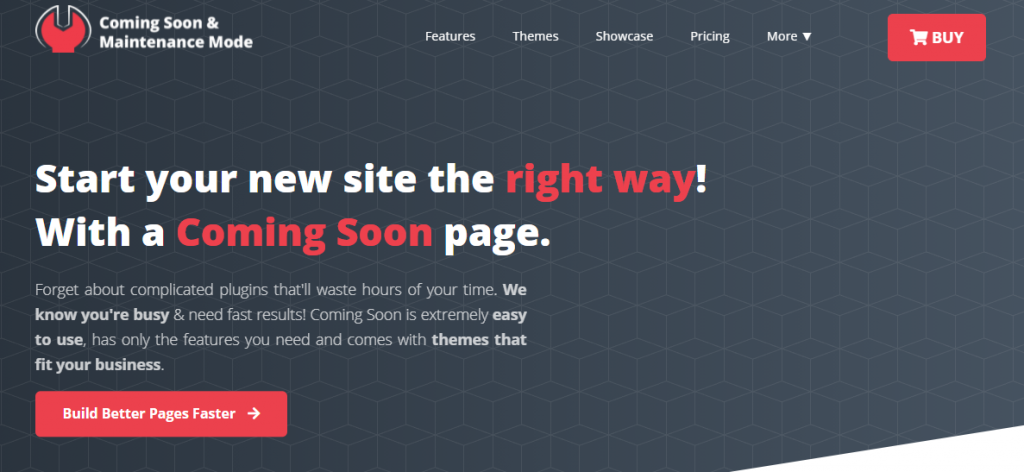 A great thing you can do before you launch your website is to create a Coming Soon page. Coming Soon page partially shows users what awaits them in the future. While at the same time hiding the actual work that you are doing in the meantime on the site.
Coming soon page helps build your reputation and allows you to display the launch date. It is also an excellent place to start your promotion by sharing your social media accounts. And we all know how big a role social media plays in maintaining a site, and when it comes to promoting the same, right?
The excellent plugin for this job is Coming Soon & Maintenance Mode. This plugin allows you to create the perfect Coming Soon page in just a few minutes. It is effortless, user-friendly, and has only the features you need.
Coming Soon offers you more than 60 fully customizable themes. You can even easily preview them and activate them from the plugin with no additional downloads needed. The drag & drop builder features ten modules and is far simpler to use than other builders.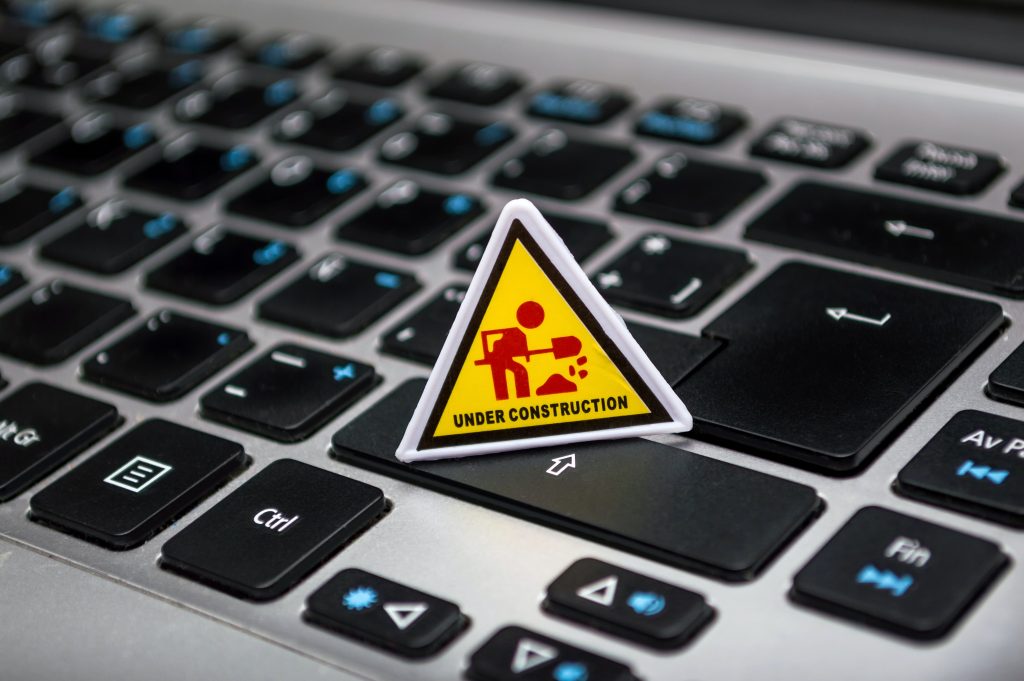 Also, the builder comes with 47 content intro animations. Other editing options allow you to change the layout of your page entirely. If you select the Custom Page option, you can create a page using some of the most famous builders such as Gutenberg, Elementor, Divi, etc.
Further, set that page as your Coming Soon page. You can choose between a static background or animated background. As for the static one, you can upload your image or select one from a library with over 400,000 images. You can even add one of 27 Instagram-like filters to your image.
If you want, you can also set any YouTube video that will be played muted and looped as your background. When it comes to header and content, the size, color, and font of both are editable. There is also 2 Column Content. Additional features are creating subscribe forms with many options, implementing maps, setting countdown timers, and adding progress bars.
With Coming Soon & Maintenance Mode, you will be able to control all sites remotely. Also, have complete insight into SEO, work with Autoresponder & Emailing Services, and many more. This plugin will provide you with premium 24/7 support.
UnderConstructionPage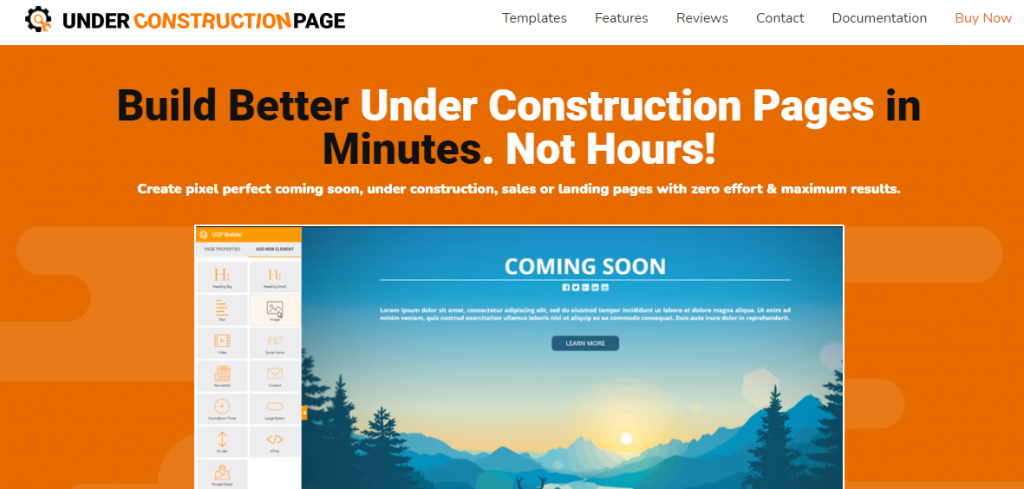 Another handy tool is UnderConstructionPage. With this tool, you can create pixel-perfect coming soon, under construction, sales, or landing pages with zero effort and maximum results.
Once you choose one of the 150+ stunning pre-created templates, you will be able to customize it to your needs fully. A simple, user-friendly drag and drop builder will help you create the layout you like. Change the look of any page element, delete it, or add new ones in just a few clicks.
In your design, you can also include 400,000+ high-quality, royalty-free images. If you want something specific, no problem, upload one of your photos and use it the way you need it. You can choose any color and size and some of the 700+ fonts for your text.
If you need to insert some videos, you will be able to do that also. It will surely help you a lot are the already implemented icons of popular social networks and internet services such as Facebook, Instagram, YouTube, and others. Also, it is vital to mention that ComingSoon works with maps, no-setup contact forms, countdown timers, newsletters.
There are also many other features:
No-setup leads collecting,
No-setup stats – views, sessions, conversions,
Google Analytics events tracking,
MailChimp integration,
Whitelisted users,
Direct access links,
Zapier integration
And these were just some of the essential features, and there is much more. This plugin supports your custom autoresponders, as well as affiliate & traffic tracking. The same goes for a 3rd-party shortcode.
If you have a problem, fast and friendly support is always there to help. If you don't like UCP over the next seven days, money will be 100% refunded.
WP Reset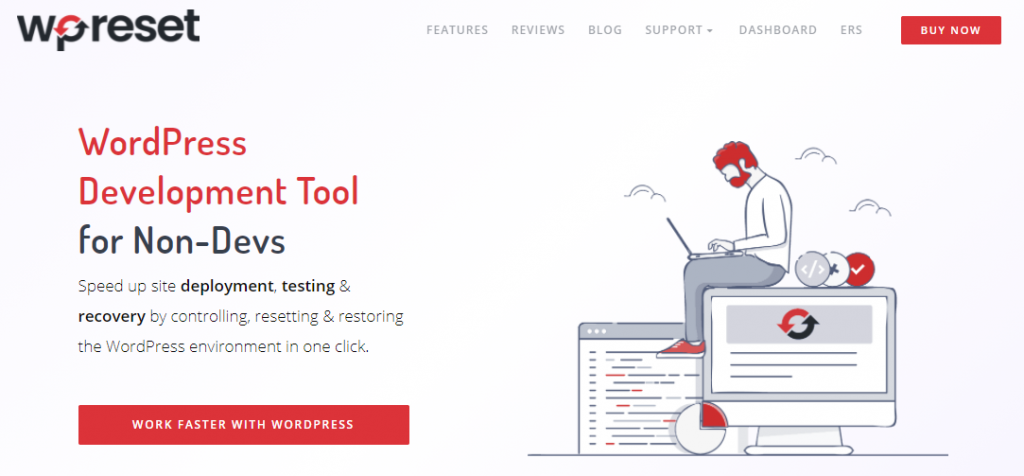 WP Reset is the WordPress development tool for non-devs that quickly reset the website's database to the default installation values without modifying files.
This plugin offers you the so-called Your Personal WP Superhero, which is a recovery tool. As it creates automatic snapshots before all significant changes on your site, you can always restore the site to a safe point.
Also, there is an option to store all your collections and snapshots to the WP Reset cloud or any other external cloud. Option Nuclear Reset deletes all options, files, tables, entries, etc. It is possible to create collections of your favorite plugins and themes so that you can install them quickly after the reset.
WP 301 Redirects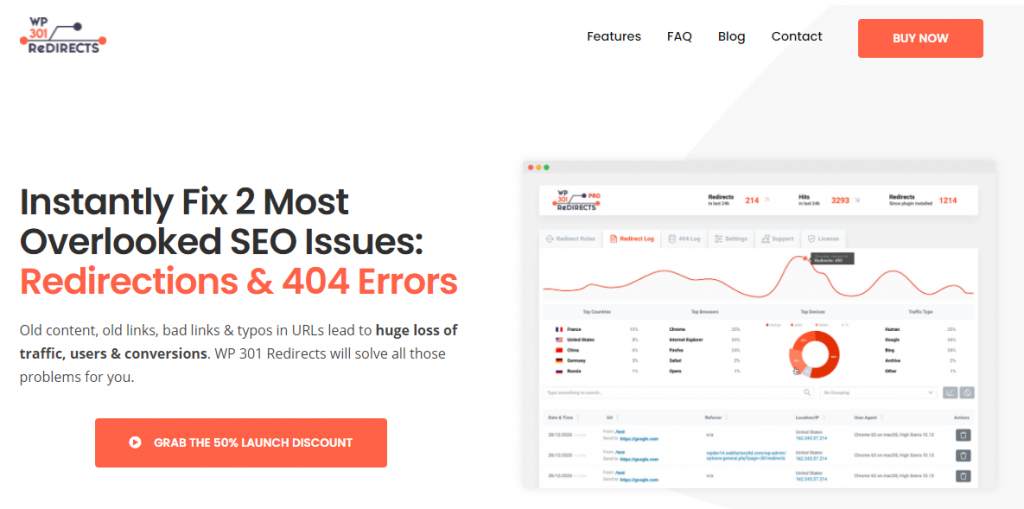 If you have problems with old content, bad and old links, WP 301 Redirects will solve all those problems for you. Sometimes you will need to change the URL of an already active page or post. In such situations, users will continue to visit the old URL, redirecting them to the new one.
With this plugin, you will no longer have to worry about well-known 404 errors because when the URL changes, it will also automatically create a redirect. WP 301 instantly boosts meaningful traffic and ignores bad traffic. In-depth analytics and excellent support are additional benefits.
Google Analytics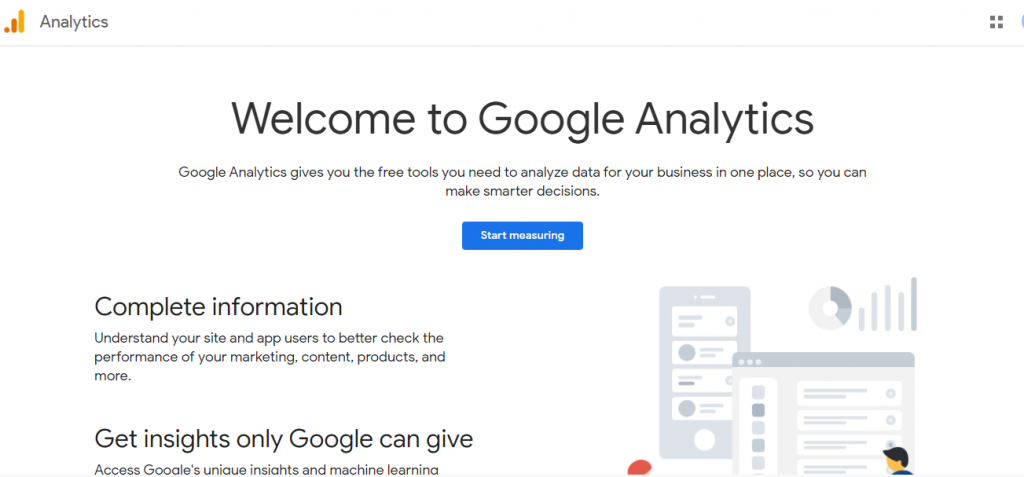 Google Analytics provides information about your site's performance.
The parameters are:
Bounce Rate,
Audience Demographics,
Acquisition,
Landing Page Performance,
Time Spent.
Unique Pageviews and Behavior
From these parameters, you can get information on how many people visit your site, what they do, how long they stay, their age, etc.
Google Search Console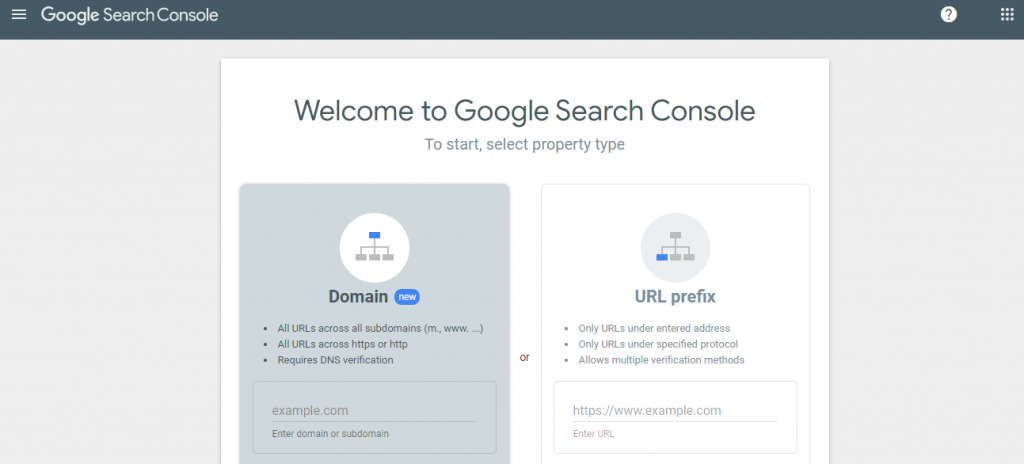 Google Search Console is used to improve and optimize your website. Here you get your SEO information directly from Google. Tabs Search Analytics, Links to Your Site, Internal Links, Mobile Usability, Top Keyword queries, and Index Coverage Reporting will show how your site performs in Google Search.
BackupGuard WordPress Plugin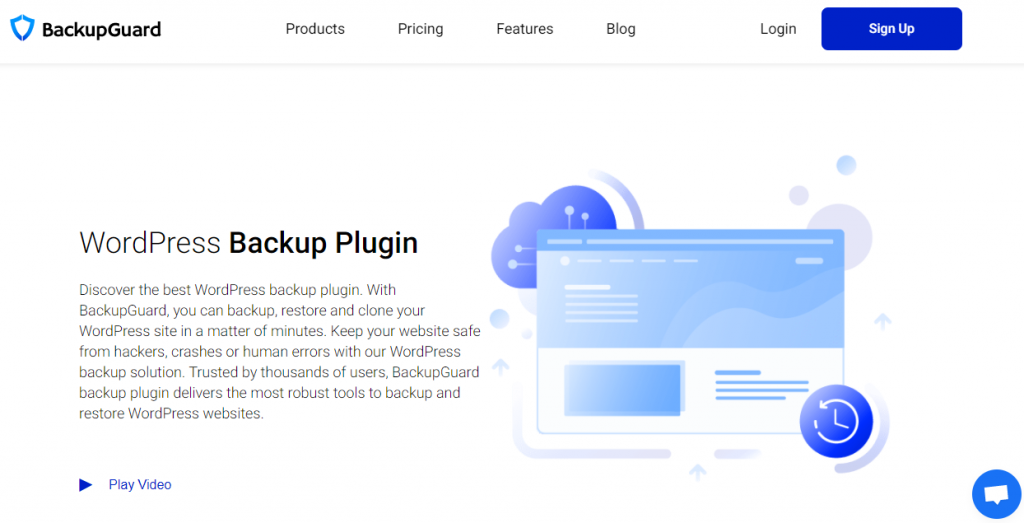 Without constant backups, your site is vulnerable. Therefore, it would be a good idea to secure it with BackupGuard WordPress Plugin. This plugin does exactly that. It will backup and restore your websites and databases to the point you choose. It offers you a very effective schedule setup, which automates the process of creating backups.
You can choose between running a full backup, partial backup, or custom backup. Cloud allows you to save your backups elsewhere for greater security. However, this option supports most used Cloud services such as Dropbox, Google Drive, One Drive, etc.
The firewall will protect your site from various types of malicious URI requests, bad bots, spam referrers, etc. The offer also includes a Scanner that scans for code injections, malware, and backdoor viruses.
Simple Author Box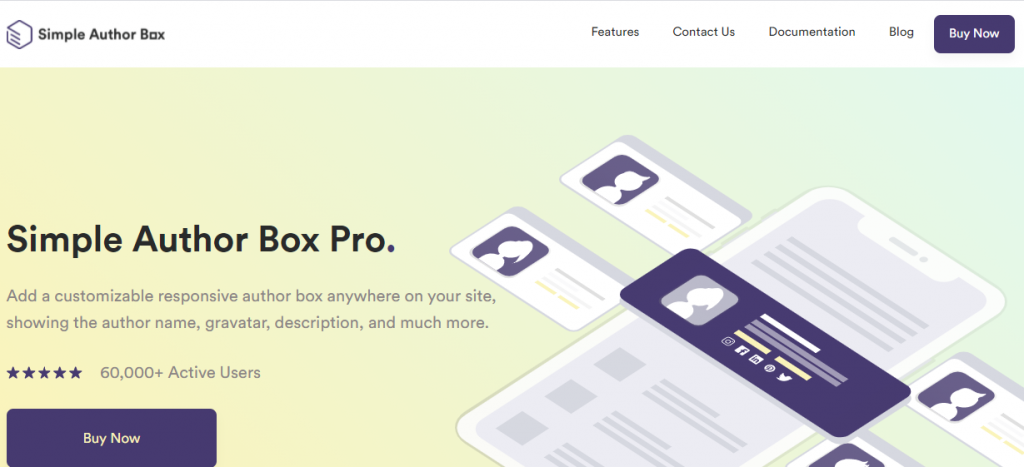 Simple Author Box lets you add a customizable responsive author box anywhere on your site, showing the author name, gravatar, description. You will have complete control over your author box since you will be able to edit font family and font size, margins, padding, and more.
Improve the look of your author box by choosing one of the pre-defined color schemes. You can easily select the post type where you want the author box to show up. You will be able to assign posts to so-called guest authors or one-time contributors and multiple authors if needed.
With attractive widgets, you can also show the best contributors to your blog. It will not be difficult for visitors to connect with you or other authors. You get a massive offer of 45 social icons that you can add to any author box. Gutenberg Block editor is the one that helps you get to the desired look of your box.
Premium Email Support will do the job if something is not working.
WP Sticky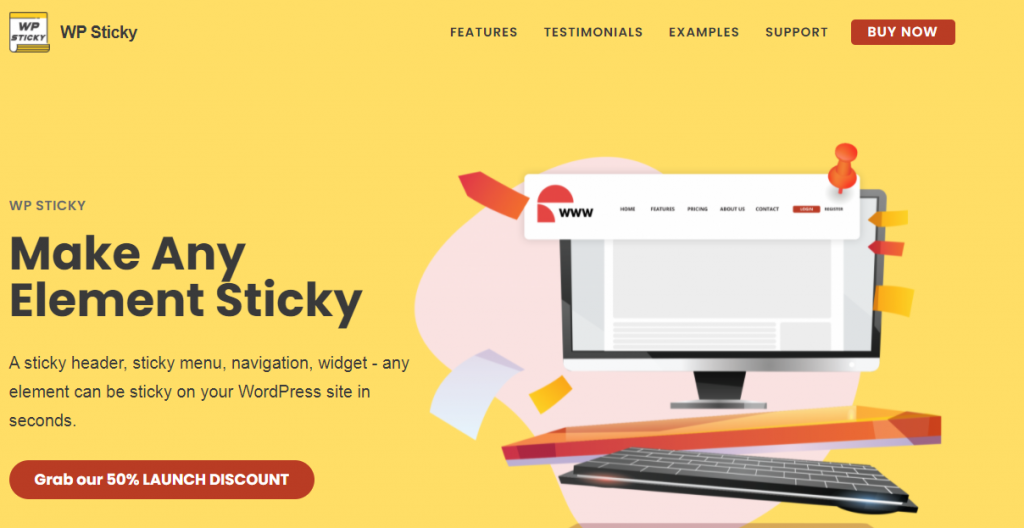 A sticky element will behave like a relatively positioned element until it reaches a specified point and behaves like a statically positioned element. It means that parts stick when the scroll reaches a certain point. Since this is not easy to set up, you will need the help of WP Sticky.
WP Sticky is a plugin that allows you to make any element sticky by using a simple, user-friendly visual picker. There will be no need to bother with long codes. This tool is compatible with all themes, page builders, and plugins.
Everest Forms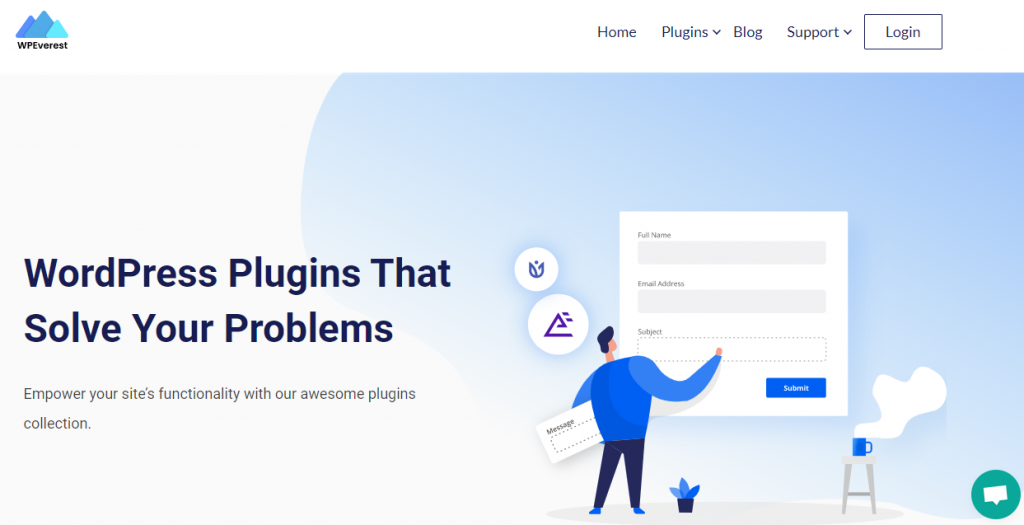 Everest Forms is one of the best plugins for blogs to add a form. You can add an unlimited number of forms with multiple column support that is fully responsive.
Easy Social Sharing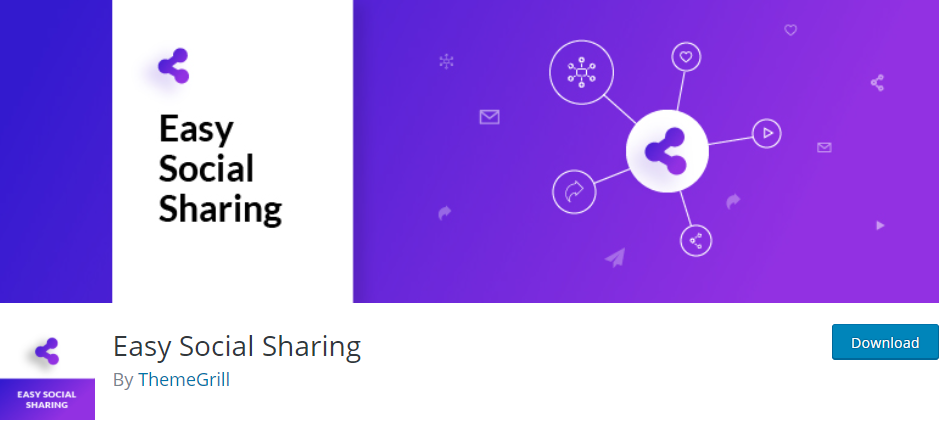 Easy Social Sharing is a plugin that allows your readers to share your web content on social media. And sharing content would be beneficial as it can grow the reach of your audience.
Akismet Spam Protection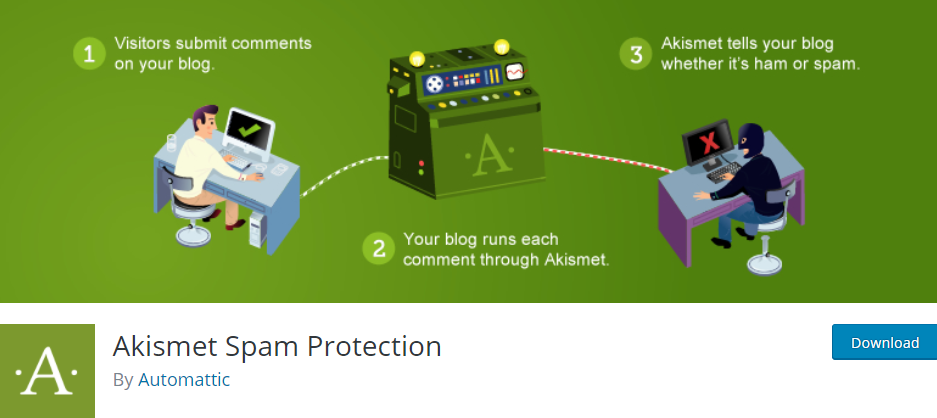 Akismet Spam Protection is an anti-spam tool that helps you to find all sorts of harmful content. It automatically analyzes the website and eliminates comments or submissions that might occur as spam.
Conclusion
That would be it. With this list, we have covered all the most used and most effective tools and plugins. It is essential to mention that all of these plugins are user-friendly. So, if you are starting with blogging, these plugins will make it a lot easier for you. They will help you to create and run your new blog without any trouble. Try it out!