Technology is constantly evolving, even with the pandemic. This evolution is everywhere. More specifically, the virtual events sector has been impacted by technological evolution. Technology makes it all possible, from webinars to tradeshows to live-streamed conferences and performances.
According to a survey, 72% of event participants anticipate that events should remain virtual or have virtual tools that enhance accessibility and support social distance rules. But, what essential technology tools improve virtual events and drive engagement and registrations?  
This article will outline event technology tools to help you organize events that entertain, excite, and educate. Read on!
1. Virtual Event Website
Virtual events benefit significantly from dedicated event websites. These websites provide a home base for your events, which gives an aspect of realness to your virtual events. An event website brings people on the same page and builds fun virtual events for work.
The website has content that builds engagement and provides relevant information. The content includes:
Time Details: These should highlight the time of the event and where it's held

Event Title: Give your event a good title that clarifies the event topic or the goal
Value Proposition: This is where you clearly describe what'll happen at the event and why people should attend. Elaborate on what the people will get from the virtual event; is it entertainment, networking opportunities, or knowledge? This will boost your registration count.
Event Branding: This is your best moment to put your brand out there. Virtual events are limitless, giving you an excellent chance to build brand engagement worldwide.
Appealing Visuals: Ensure that the visuals on the website are appealing and align with the event theme. The visuals should also reflect what people are expecting from the event.
Feedback From Previous Events: If this is another virtual event, you can include quotes of happy attendees from the previous event
2. Event Registration Platform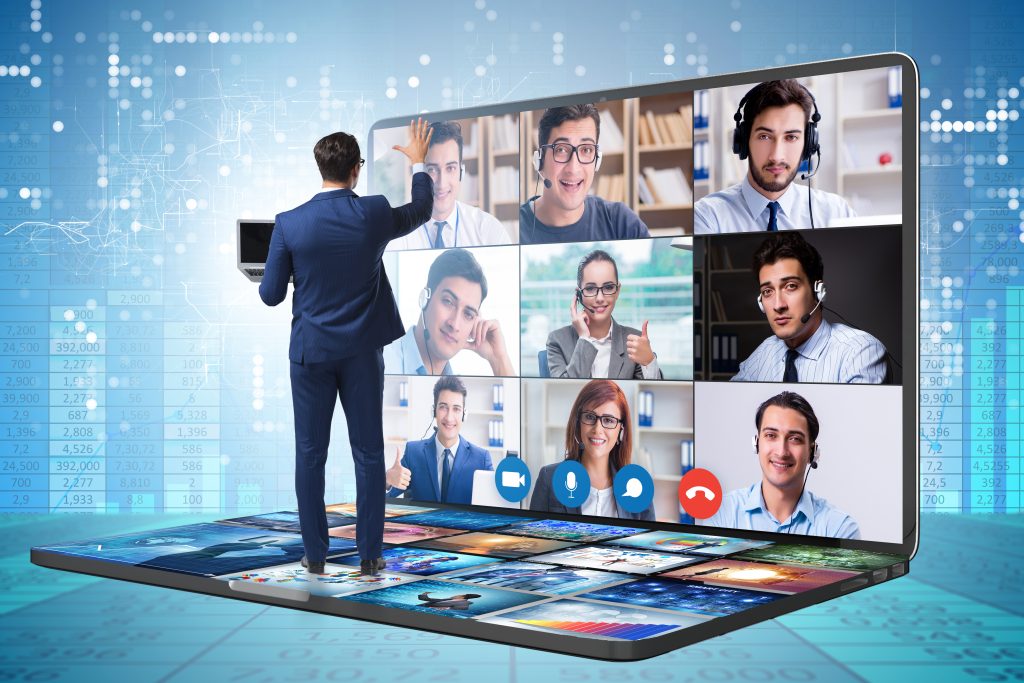 Event registration is when an individual makes time and financial commitment to attend your virtual event. The process should be intuitive, secure, seamless, and mobile-friendly. If you make event registration slow and complicated or make it hard for people to buy tickets, they'll most likely bypass your event. 
You can use the registration platform and a flexible event website design to combine the registration process and the design, or you can add a registration link to your website. Whichever option you use, the registration and ticketing processes should be simple and secure. Generally, the registration should contain:
Attendee information.

The tickets.

Session sign-up.

A summary of what the attendees have chosen.

The payment page. 
3. Streaming Software
Depending on the nature of the virtual event, you may not need a full event software tool. Instead, you may require a streaming software tool. For instance, if you're hosting a product demo, a webinar, speeches, or performances, you may only need audiences for one streamed session.
In such cases, different technological options support this need while keeping a positive virtual experience. These options include YouTube Live, Facebook Live, Twitch, Periscope, Livestream, and Brightcove.
4. Event Apps
Many individuals get event information through their mobile gadgets. Therefore, designing a mobile app to correlate with your website can make your event more interactive and experimental and boost the turn-up count. Your event app should reflect the event theme and branding and clearly state the benefits of the event.
Event apps are mainly used as attendee engagement tools. They can foster professional networking, understanding through attendees' surveys before, during, and after the event, knowledge building, and increased interest through live Q&As and gamification.
5. Webinar Platform
Some interactive virtual events, like training sessions, business meetings, and small networking events, are suitably held on video streaming platforms. Instead of viewing a stream, these platforms allow the participants to interact with each other. These software options include Zoom, Livestorm, GoToWebinar, and ClickMeeting. These platforms enable the hosts to dynamically share screens and have interactive conversations with the attendees.
6. Event Planning Software
Just like planning in-person events, virtual event planning is also quite complicated. Therefore, you need an event planning software to manage everything you need to do before, during, and after the event. With the software, you don't need a large team to help organize the event, except for the small-scale catering for the virtual event team, like camera and audio persons, if they're in the venue. However, you must test the software a few times to ensure it works perfectly.
Conclusion
There you have it! If you're planning a virtual event and want to make it successful, the above tools will make it easier and better for you. You should also consider tools like digital video equipment, reliable Wi-Fi connection, and event marketing software.