Security on any page on the Internet is one of a site's most important (if not the most important) aspects. This includes any personal information, emails, or even files that they upload to your site. No one will be visiting your site, knowing that their data are not secure in your hands. For this reason, data protection is a topic that should often be talked about.
In today's article, we would like to introduce you to a tool that will protect any data across your site and allow you to share and monitor the same information in the easiest possible way without using any password.
The tool we are talking about is called Sealit. Get ready for an article in which we will reveal many valuable things about this tool, such as explaining why we need it, what it enables us to do, and what makes it so good. We will also talk about some of its most valuable characteristics.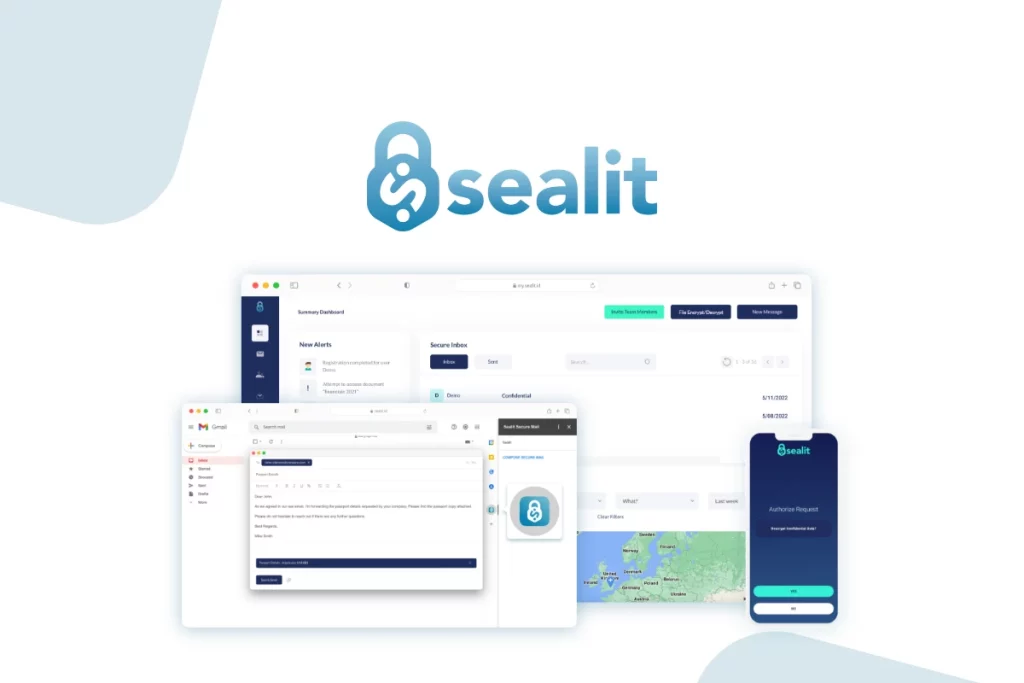 The tool serves as a security guard for your information. Data protection always is left behind until something happens and the information gets compromised. But then, it is already late. For this reason, you should consider including this tool as soon as possible to avoid any mistakes.
Sealit stands out from the rest of the competition because of its easy use – especially considering how complicated email and file security solutions are. This way, you know who is accessing your information, when, and where. All this information is available on a dashboard, which is easy to look through.
All of the data is entirely safe and well-secured, even if the device you are using, or your customer is using is compromised. Thanks to its integration with Outlook and Gmail, you can send encrypted emails from your regular email address with only a click.
Thanks to the tool and its meeting all of the industry regulations like HIPAA, and GDPR, all of your work is always protected.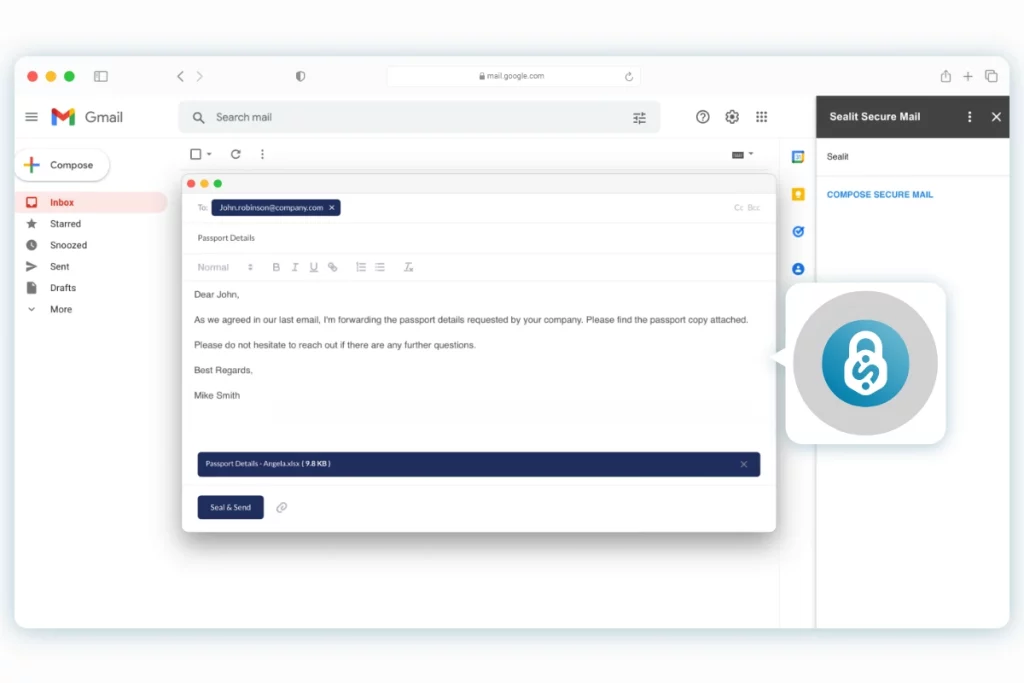 Speaking of encryption, you can encrypt any file format that is up to 200 MB in size. Even when the file is encrypted, you can share it with the rest of your teammates. The tool even alerts you if it recognizes that you are sending the file to the wrong recipient.
Another excellent and helpful thing about this tool is its mobile app. You can use your biometrics instead of using any password. This means you can use your fingerprint, face ID, or any physical biometric to decrypt emails or files you receive from your coworkers. This will save you tons of time, but also you avoid the boring part of getting passwords, typing them in, remembering them, and so on.
If the tool detects any suspicious activities or possible threats, it will send you a real-time notification, letting you know that you should act on it.
Conclusion
No one is immune to the dangers lurking on the Internet. Theft and misuse of data, and an increasing number of attempts by malicious actors to get hold of data that can benefit them, have become a daily occurrence. We can only protect ourselves against malicious attacks by choosing and using adequate tools. That is why we today talked about the Sealit tool.
This tool is an ideal solution and a powerful way to protect yourself from all attempts to misuse valuable data. That's why this fantastic tool is worth taking a closer look at. Feel free to visit their site if you need any additional information, and if you have any questions, the team standing behind the tool is always there to help you.
We hope you have found this article helpful and will consider including the tool in your everyday work.