Time, probably, is our most valuable asset today and, based on the way we use technology in our lives, it can really improve or hinder our productivity. Nevertheless, everyone has their own approach towards using technology for better using their time and organizing their daily routine.
Between activities, work, appointments and that never ending list of to-dos, most of us feel anxious and rushed constantly. More often than not, the distracting smartphones play their part in making our already busy schedules look and feel more hectic. However, we can use our phones to our advantage as well. If you have already made up your mind to organize your daily routine with the use of technology, then take these top 5 best apps organize life install them on your smartphone today for making life better for you. Yes, you can start off with online tools like Calculator All, but eventually you have to bring it down to these individual apps that serve a particular purpose towards making your life feel more organized.
1) Google Keep:
You can always start with this wonderful note-taking app which can be used for consolidating your lists, scribbles, and fragmented notes. The straightforward interface of the app as well as its compatibility with different platforms, really make it one of the top contenders to be on top of this list. Besides storing all your notes, the app offers a few creative options for organizing them. For instance, it is possible to label the related entries in same color or, maybe, use specific words to tag them so that you can easily group them together into categories like 'work', 'home', 'for kids', etc. There are different note formats available as well like lists, texts, voice memos, images, etc.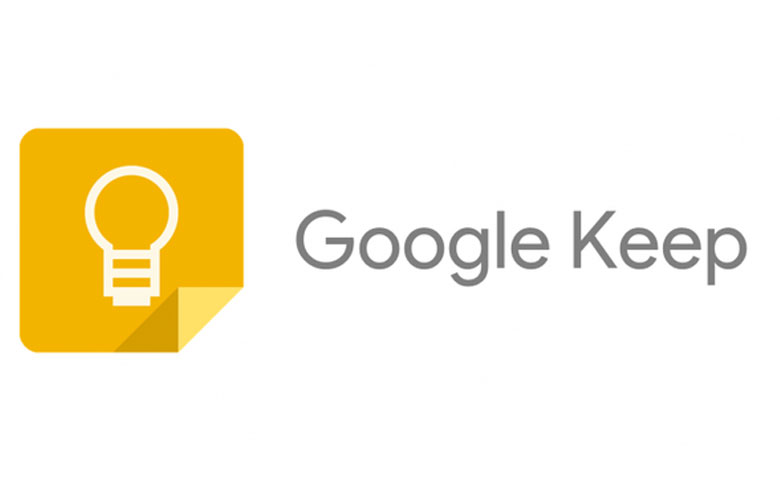 The app even allows you to share your notes with anyone else you have to as well. You can even turn them into Google Docs files to make it all look more professional in format.
2) Cortana:
As we're seeing technology moving forward, all the smartphones are coming equipped with their digital assistants. However, even if you can use Siri or Google Assistant already, think of using Cortana too. This is, especially, so if you have Windows 10 installed on your computer or if you happen to work at more than one devices. All you have to do is to download this app, login using your account with Microsoft, and let Cortana organize your daily routine.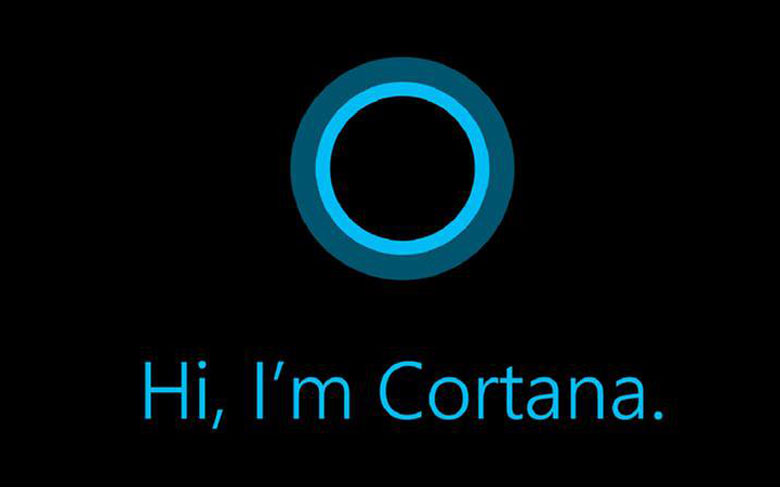 Your digital assistant is capable of writing lists, setting task reminders and taking notes. The reminders will ping you when you're at certain locations or at specific times of the day. You may even make the reminders to repeat on a set schedule as well.
3) Trello:
Over the years, Trello has been able to build a solid reputation being a tool which can be used by teams for managing shared projects just like Jira. As a matter of fact, it is equally great to use for families as well as individuals. It is flexible and you can always make it to adapt to different purposes.
Trello is available for both web and mobile users, and both the apps work in very much the same manner. It allows you to create different digital cards, arrange these cards in multiple columns and keep track of your projects. Every card may correspond to one of your household chores, a to-do list item, or some looming event on your calendar.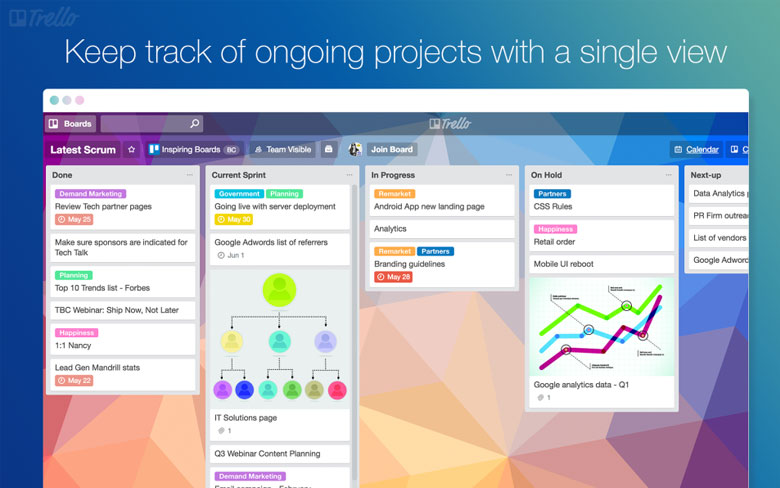 Columns here, obviously, are a representation of task categories, specific dates, priority levels, or anything else that you may want to use for arranging cards. After setting up the organizing schema, further details can be added to each individual card so that it can be managed easily. Just write descriptions, color-code labels, tag people for reminders and updates, and even set a deadline for each card to stay on top of your schedule. It's all there and it's all for your benefit.
4) Smarter Time:
For better and efficient organization in life, you must know the way your time is being spent. That's exactly what this particular app allows you to do. The app can even be used for automatically tracking your activity. The app does not only allow you to log the time spent on different tasks, it even tries to fill in the blanks you have throughout the day based on the past habits you may have and the data it acquires from the sensors in your smartphone.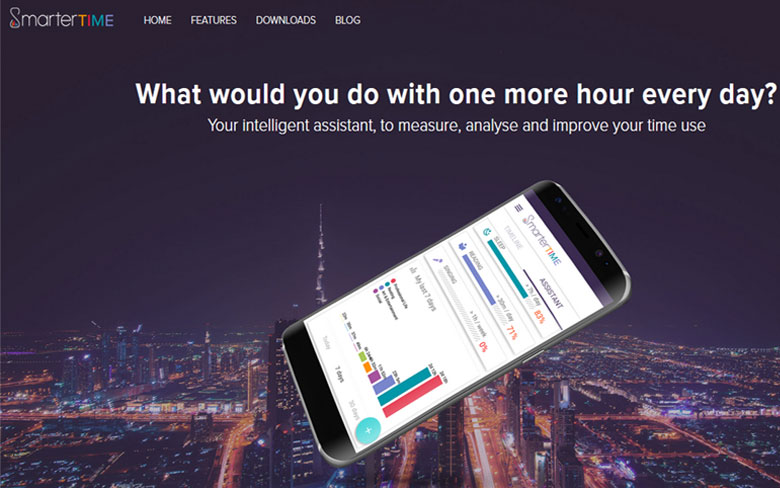 As soon as the app starts getting the necessary data, it'll give you reports about everything from the way your day was spent to the apps that wasted most of the time in that day. Based on these reports, you can then change your routine activity balance and set your own customized goals that the app will certainly help you to reach.
5) Todoist:
Another popular app for bringing better organization in your daily routine and replacing a software solution like Smartsheet, Todoist has good reasons to support all its popularity and fame. The tool is quite comprehensive and works perfectly fine on almost all the popular platforms. It offers an intuitive and bright interface and comes with advanced features that everyone can take advantage of. For instance, Todoist allows you to assign every item on the list a certain priority level.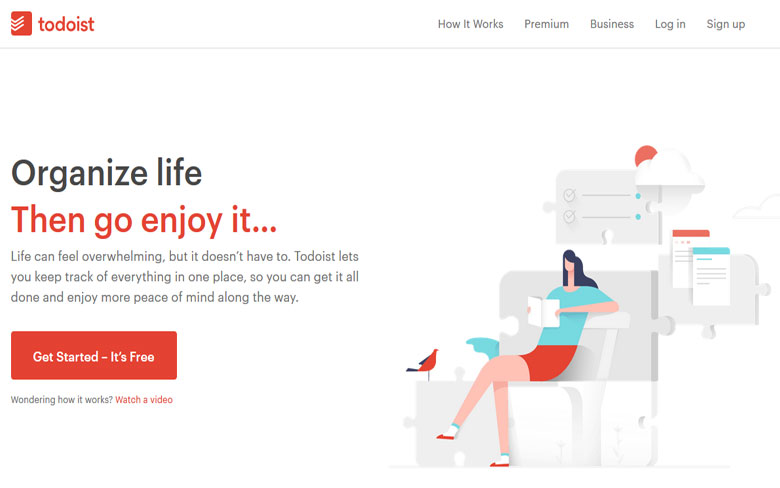 Your tasks can also be arranged and nested inside each other allowing you to keep your personal and work items separate. As far as recurring tasks go, the app allows you to create to-do list items that repeat regularly on your set schedule. If you have to do a certain task on a weekly basis, the app will make sure that you do not forget it at all. You can choose from both free and paid versions of the app where the paid version allows you to request for reminders depending on location and time, take automatic backups of your lists, and even receive charts that show your level of achievement.
So, with each of these apps and tools right there to help you organize your routine with tech, what's stopping you from taking the leap and give a boost to your routine productivity levels. If any of these doesn't seem to work, you can always make a switch but, at least, you need to start. You'll surely see an improvement in how your daily routine goes.