Today's article will be specifically dedicated to HostArmada, what it is, what it does, and why it is so popular. Even though it is a newer tool, HostArmada has stepped up and has come to a point we can compare it to some of the biggest names in the hosting game. So, if you are ready, let us start with our review.
If you are unfamiliar with HostArmada, it is a tool that provides a powerful and efficient hosting service. Many large corporations use it, and its reviews reveal a lot about their user experience. When it comes to pricing, they have four options.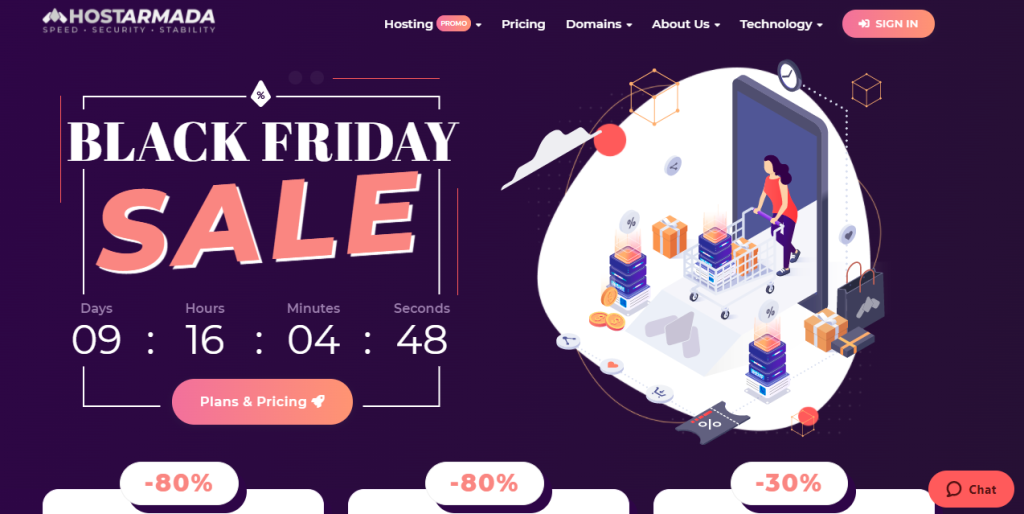 Shared Hosting
A Shared Hosting plan is perfect for those who are only beginning or simply looking for hosting on a smaller website/blog. This plan includes free SSL for one or more sites, daily backups, web server cache, SSD storage, and round-the-clock technical support.
The plan price is $4/month, but there is an option for you to pay for the plan monthly, yearly, every two years, or even pay for three years.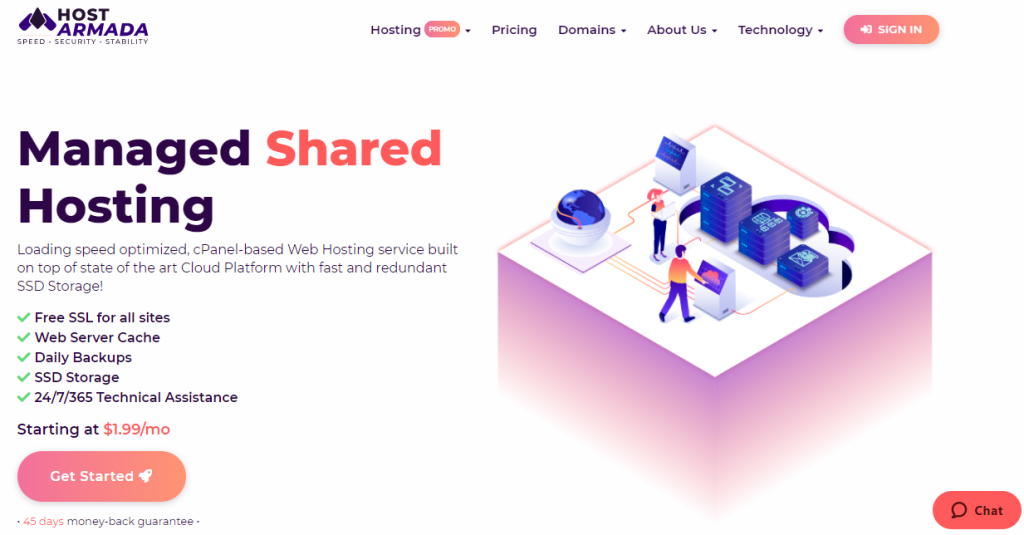 Reseller hosting
Free WAF and malware protection, an accessible Litespeed enterprise web server, daily backups, white-label and personal nameservers, and more are all included. There are even four Reseller Hosting plans, and you can check the long features list on their website. Price ranges from $30/month to $70/month.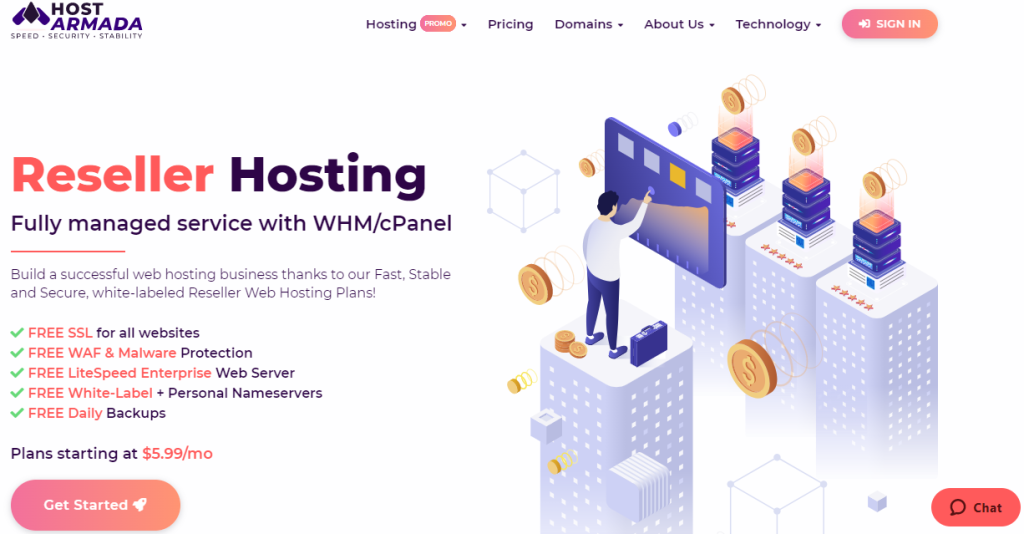 VPS Hosting
Just like reseller hosting, VPS Hosting also has four plans. Some of the features included in all four are free cPanel, all-day-everyday support, web server cache, free SSL for all sites, and KVM virtualization. The price starts at $54/month to $135/month.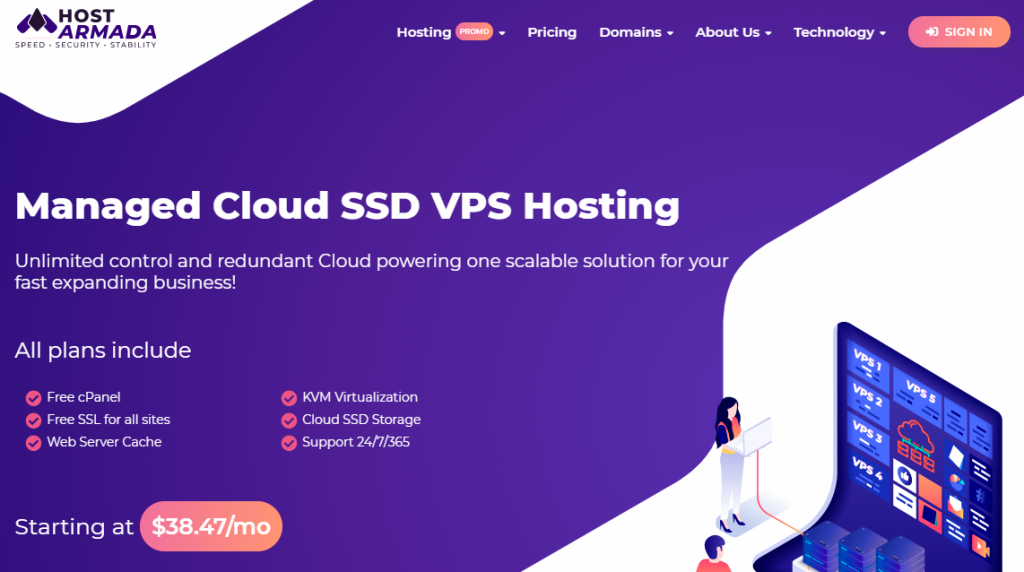 Dedicated CPU Hosting
Dedicated CPU hosting includes three sub-plans, ranging from $145/month to $329/month. Features included in all of the plans are free cPanel, web server cache, SSD storage, daily backups, a strong support team, and many more. The prices go from $145/month to $330/month.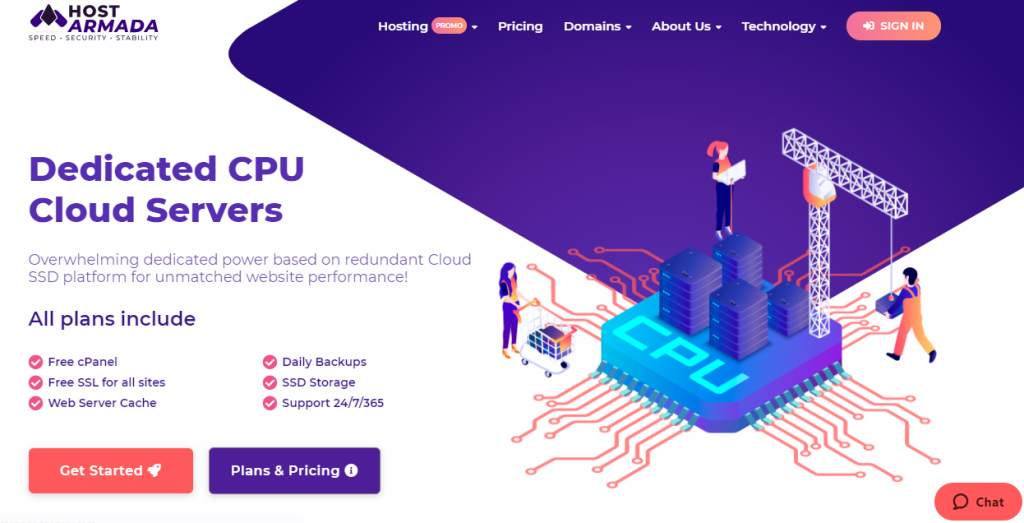 More About HostArmada
As you can see, HostArmada offers tons of plans and sub-plans so everyone can find something. The tool is exceptionally well-organized and straightforward to use. It is not only simple to use, but it is also extremely fast.
They also offer you no cancellation fees in case you buy a specific plan and end up not liking it, as well as a 45 days money-back guarantee. Another thing you are offered is a free website migration service. Thanks to its powerful and unique features, it does stand out compared to other hosting services.
They have a strong team of professionals available to you at all hours of the day to assist you with any problem you may have. You can reach them via a phone number listed on their website, a live chat, or their ticketing system.
Domain Extensions
Something worth mentioning that might be interesting is that HostArmada offers you the ability to buy domain extensions to fit your site. The tool provides a comprehensive list of domain extensions that you can use.
The domains are used for easier internet searching and determining what the site refers to. Some of the most popular extensions include: .tel, .com, .info, .mobi, .net, .org, and so on. you can find the full list of domain extensions right here.
Data Centers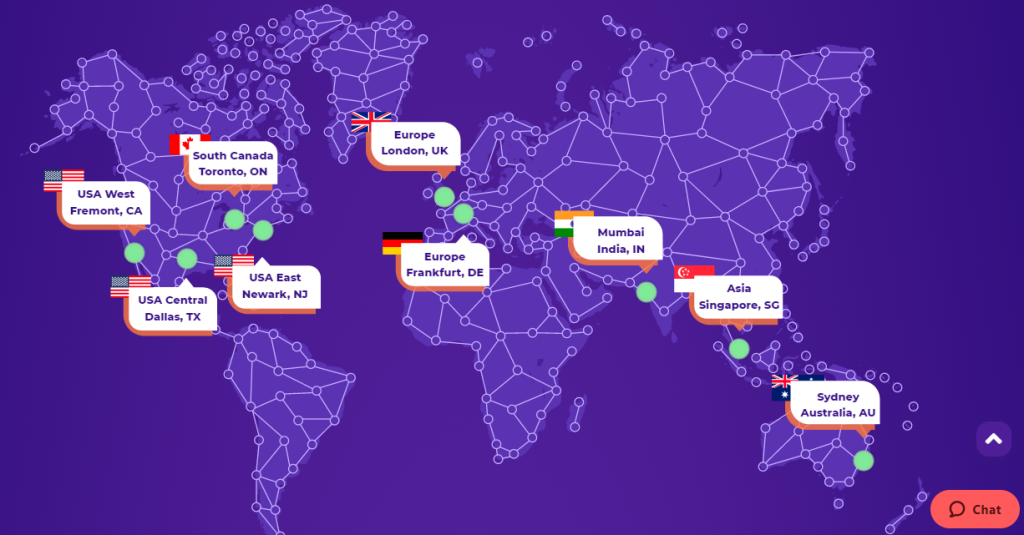 Another cool thing about HostArmada that might amaze you is that they have data centers worldwide, so they can offer the best possible speed and be available at all times.
So, they have data centers in Canada, three in the United States, one in the UK, Germany, India, Singapore, and Australia. Once you decide to buy HostArmada, you can choose the data center nearest to you.
Speed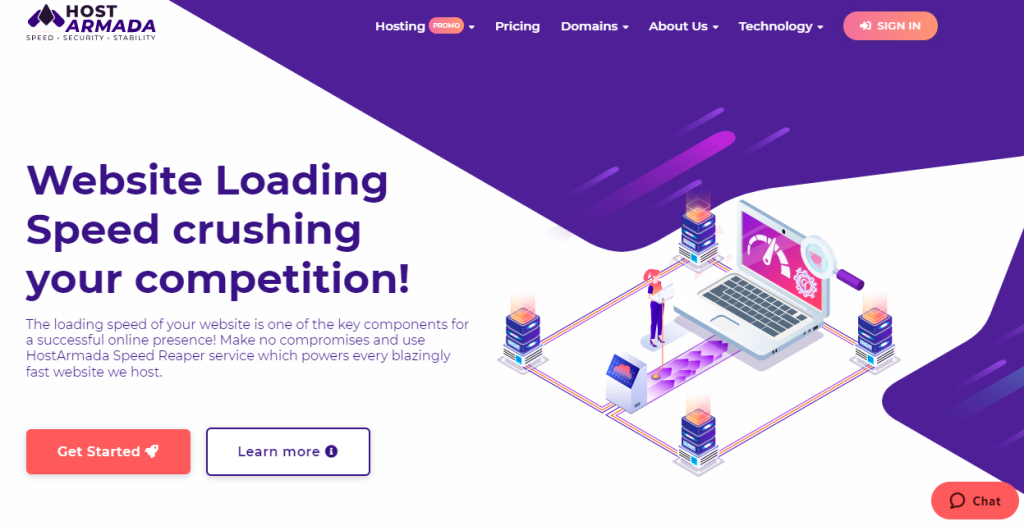 Like we have already said, HostArmada is very proud of the speed they provide their users with. Fast sites have many pros, but the most important ones are better SEO ranking, more conversions, better user experience, reduced bounce rate, and more.
The features are divided into two categories: hardware and software. Hardware technology includes a redundant network, cloud technology, native SSD storage, and the most recent AMD CPUs. Software technology- Stable centOS, latest cPanel, Litespeed webserver, latest PHP, and mySQL. All of these combined provide you with the best possible speed for your site.
Security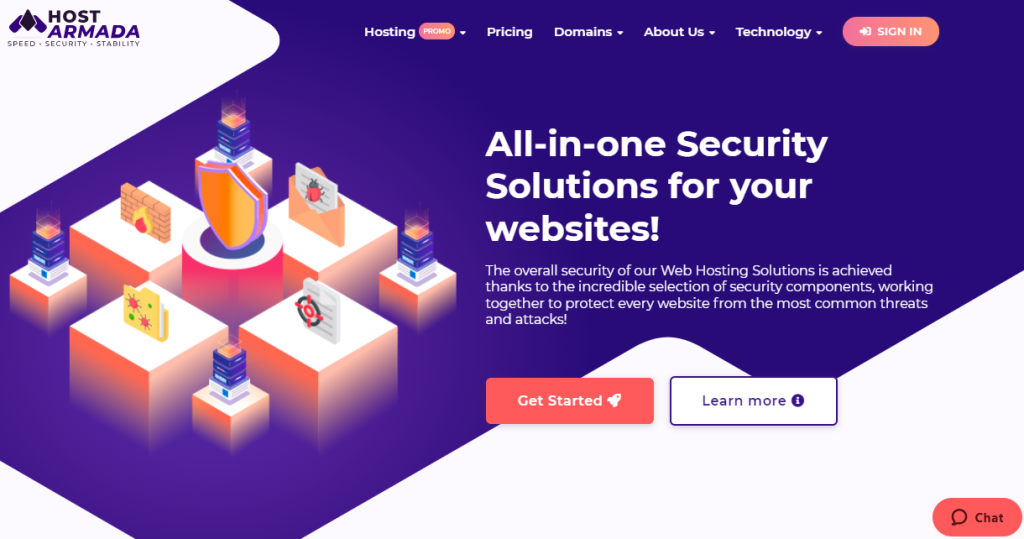 Another thing that HostArmada highly cherishes next to its speed is its security. They have tons of essential security components that work together, leaving you with the best possible security strategy. Also, this means you do not have to fear the dreadful attackers and any threats they bring.
When the tool detects a potential danger, it takes action to prevent it. All shared hosting plans include daily backups, which save all of your progress. They've divided the security tools into two fleets: Web server security fleet and Environment security fleet.
Web server security fleet is significant since web servers are the primary path for malware. Therefore, the tool stops the malware from entering the site. The environment security fleet takes care of the site's security inside of its directory.
Conclusion
HostArmada should be one of your top choices when it comes to looking for a hosting service. Not only does it offer the best web hosting, but also the best WordPress hosting. If you're curious about which features are included in which plan and how they differ, you can find all of the additional information on their website.
To sum up, the tool is excellent. If you are looking for an excellent hosting service, it is this one. But we suggest you do additional research, making sure it is something you are willing to spend your money on. We hope you have found this article helpful and found all the information you came here looking for.