We consider that the majority of today's population has somehow heard of the term VPN. Probably the best-known example is when you want to watch a series or a film on Netflix with your friends, and it isn't allowed in your country.
You get all bummed out, and there is always that one guy that says: "Oh no worries, I will use this VPN to gain access to region-restricted websites". You stand there in awe of how brilliant this guy is! Well, you can become like that guy too. It isn't artificial intelligence; it's actually pretty easy.
This article will explain what VPN is, what you can use it for, and 4 of the best VPN USA! Now, this is good for you; you have some pre-knowledge, making this article a lot easier to understand. Stay tuned.
What is a VPN?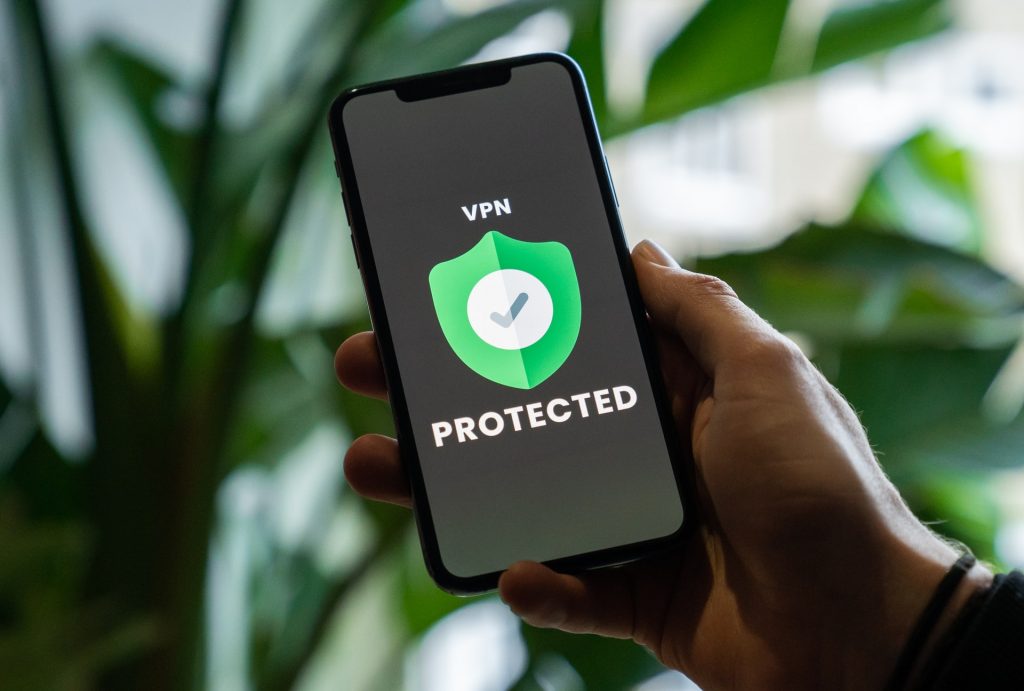 Well, in simple words, a VPN is short for a Virtual Private Network. This Virtual Private Network allows you to create a secure connection to another network through the internet. These kinds of networks provide you with security and the ability to stay anonymous on the internet.
So, there is no tracking of your IP address. VPN is a must-have for everyone. To the people who are non-stop exploring the possibilities the internet can provide, and to those who use the internet for simple day-to-day tasks.
Why is it mandatory? When you use an unsecured Wi-Fi network to access the internet, you risk leaking your personal information. Now that we've covered everything let's look at the four best VPNs available.
1. ExpressVPN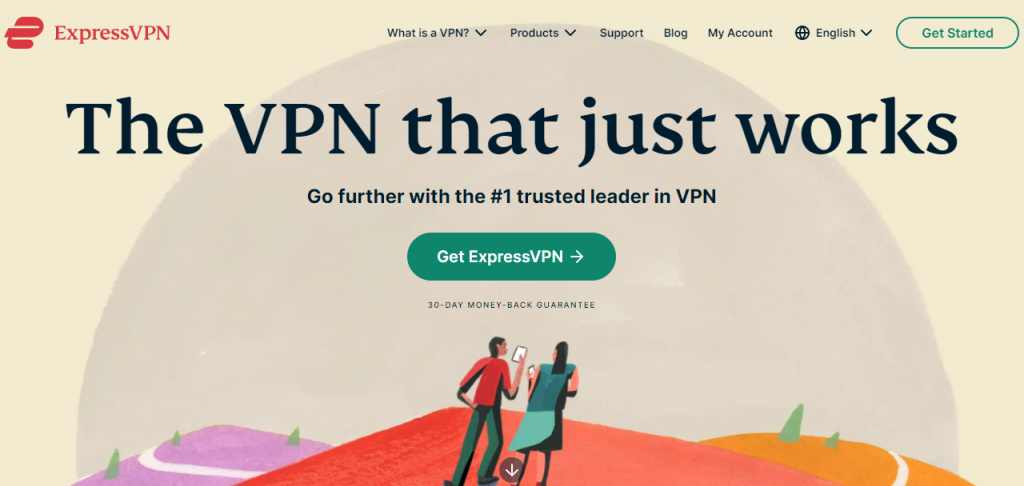 ExpressVPN is known as the number one trusted VPN in the United States. When you check out their site, they provide you with a full-on tutorial on how to get this VPN. We will take a quick look through it, so you don't have to.
The first step is to sign up, and then you proceed with downloading the ExpressVPN app. This app is available on many platforms. From here, you connect to a VPN server in the United States. Allow the VPN to determine the best USA VPN server location for your network for the best results.
They have fantastic customer service where they provide a 30-day money-back guarantee. Plus, everyone likes to get something for free, well it's your lucky day. For $6.67, you get 12 months of usage, plus three months completely FREE.
2. Hotspot Shield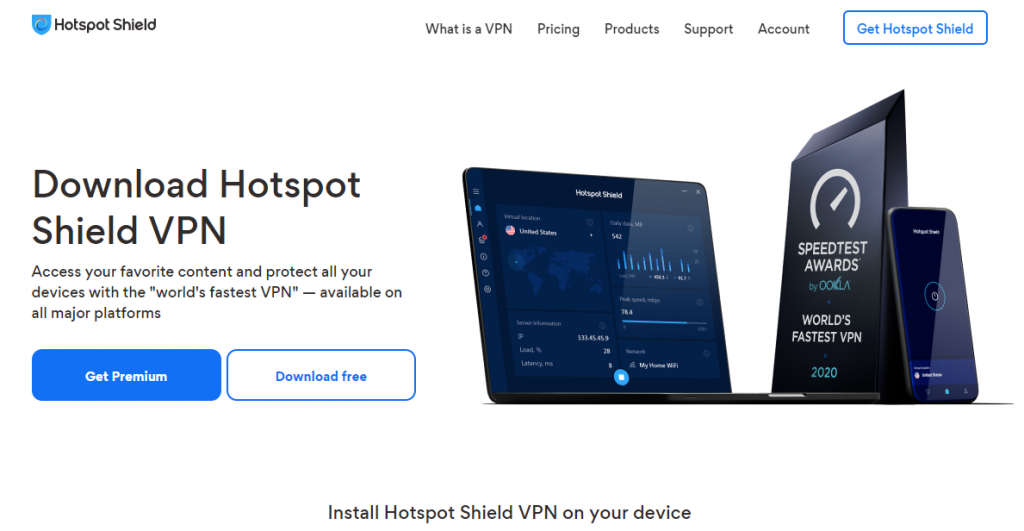 If you're concerned about your machine slowing down after installing a VPN, this is the one to use. Hotspot Shield is nominated to be  #1 by the AV-test, PCMag, and many more.
For those that are unfamiliar with AV-test, let us explain it to you. AV-test is an organization that rates software. By installing this VPN, you secure your identity on every possible device, and you are at full speed! You can have it on five devices.
Hotspot Shield is relatively a cheap VPN, and they have a discount of 75%. Their starting price is $2.49 a month, and they offer a 45-day money-back guarantee. Also, there is a wide range of millions of users. Their tech support is there and is working 24/7.
3. IP Vanish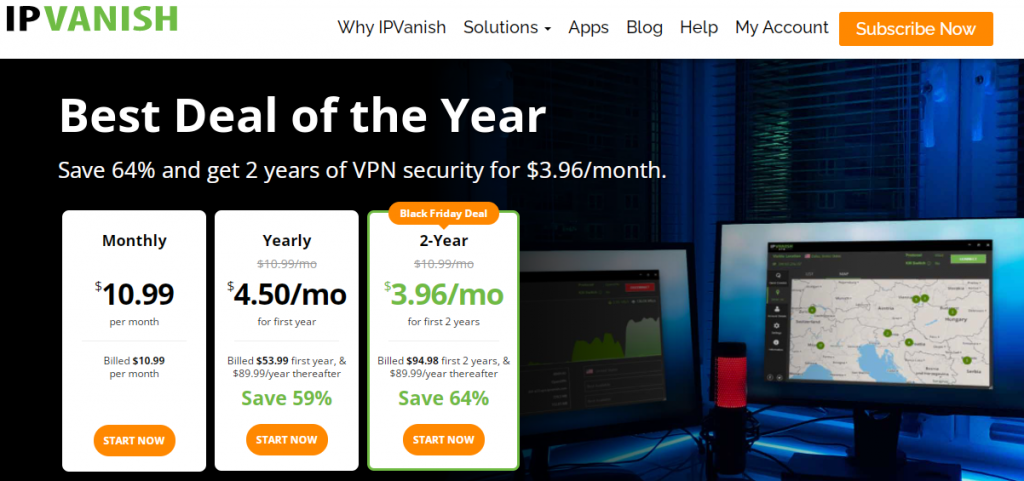 As its name states, it vanishes your IP address, providing you with maximum unbreakable security where no third person parties are involved, only you and your safe browser.
They have servers in 75+ countries worldwide. Whether you want secure Wi-Fi or gain safe access to files, this is a fantastic VPN. However, if you think it is complicated to use, don't worry; it's not. IP Vanish is a one-click process.
You can set up this VPN on desktops, mobile phones, routers, consoles, and many more. It works great for streaming the likes on Hulu. You can start your yearly plan with only $3.75 a month.
4. NordVPN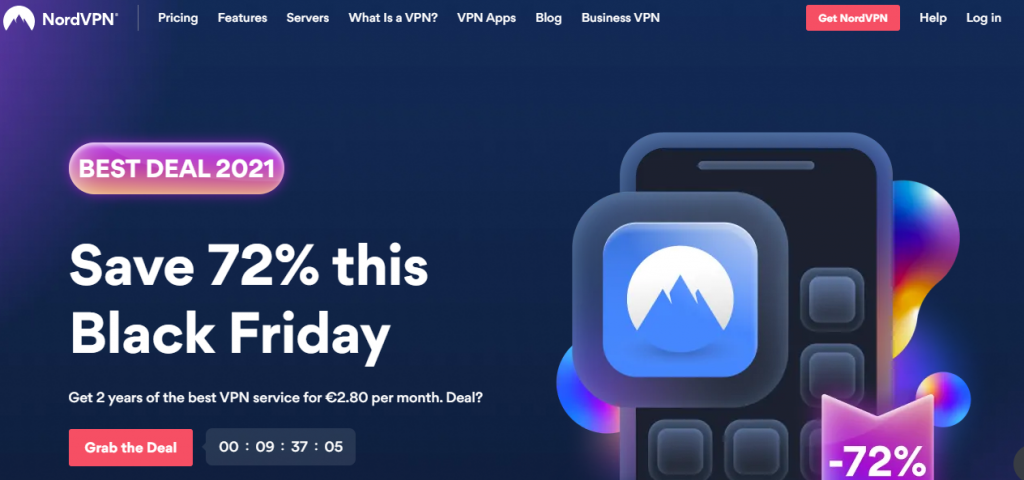 Let's save the best for last. NordVPN has a variety of over 5,500+ servers and has a speed of 6,730+ Mbps, considering it one of the fastest VPNs out there.
If you want to download a file and feel hesitant about it, don't worry, this VPN gives you the ability to store any file on your computer securely. As with every device mentioned in this article, this one also can link on all your devices. With only one package, you can link up your family and friends.
With their password manager, you can generate complex passwords. Also, you can get all of this for $3.30 a month with their annual 2-year-plan.
Conclusion
Now a quick brief about what we talked about in this article. For your safety, for the protection of your friends and family, their identity. But even with the possibility of gaining access to everything they like securely, you should consider installing one of this VPN. There is an excellent variety of VPNs in this article for fair prices.