Whether you are a writer, a student, or a business owner, the correctness of your writing is crucial. It helps you look more professional, reliable, and educated.  
Proofreading and improving any piece of writing can be difficult and time-consuming. And there is more to good writing than just spelling and grammar. 
If you are a writer of any kind, you probably heard about Grammarly. 
Grammarly is an app that highlights mistakes to help improve your writing. It enables you to enhance and expand your vocabulary, corrects grammar mistakes, and ensures your text is clear and engaging. There are many great alternatives if you have tried Grammarly but are looking for something different or more affordable. 
Luckily for you, we have prepared a list of the top 5 Grammarly alternatives in 2022. If you want to learn more about them, keep reading.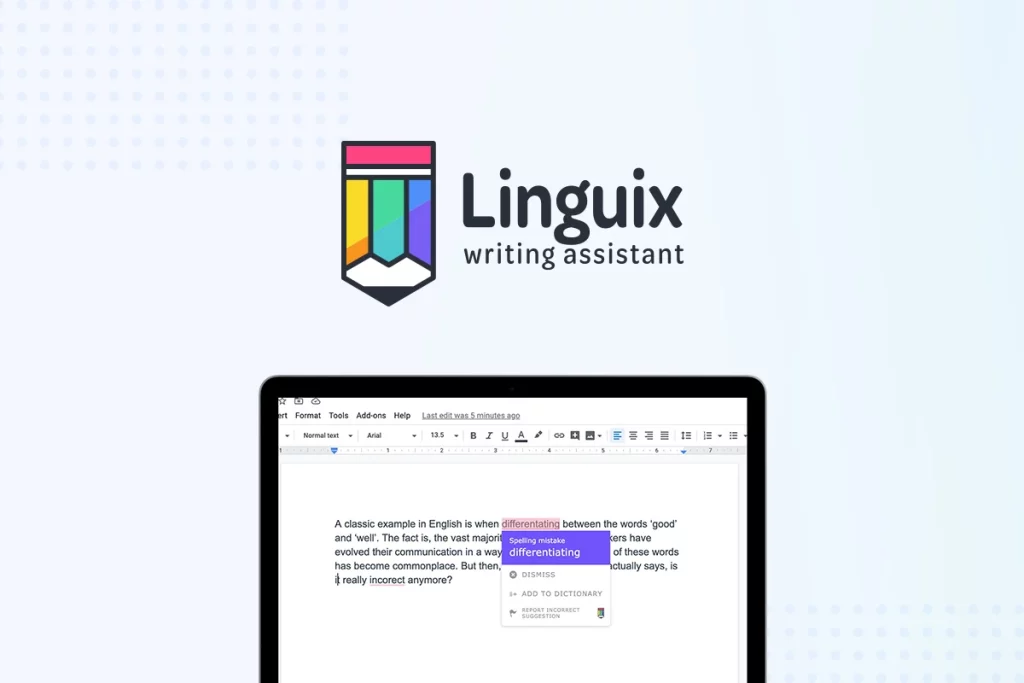 Writing compelling emails, articles, and social posts can be difficult. Errors and typos can sometimes cost you a sale or a job. Linguix is an AI-powered writing assistant that helps you write better content faster using many corrections and suggestions.
It can find and eliminate typos and mistakes and rewrite sentences for clarity. This fantastic tool automatically fixes writing mistakes and helps you with shortcuts, and it can instantly rewrite confusing and complex sentences. Also, it finds and eliminates errors, typos, and punctuation mistakes as you write.
Linguix also gives you style, grammar, and vocabulary recommendations. Besides that, you get context-appropriate requests.
Click on the pop-up that appears as you hover over underlined words or phrases to accept suggestions. It has a rewriter tool to help you rephrase complex and unclear sentences. It highlights your sentences so you can see how to rewrite and improve them. You can choose from multiple rewrite options and fix entire sentences in seconds.
The Linguix web browser extension lets you use pre-drafted shortcuts to write emails and social posts faster. It integrates tools like Google Docs, Asana, Slack, and others.
You can access the Linguix web editor without downloading a browser extension and use shortcuts for sales pitches and emails to speed up the writing process.
Entering secret mode makes your content disappear from the server when you delete it. Linguix lets you create your own rules – this is perfect for product names with specific spelling. You can also track team statistics and improve team productivity. When you are done, copy the content and use it anywhere.
If you want your brand to look professional and reliable, Linguix can help polish your content.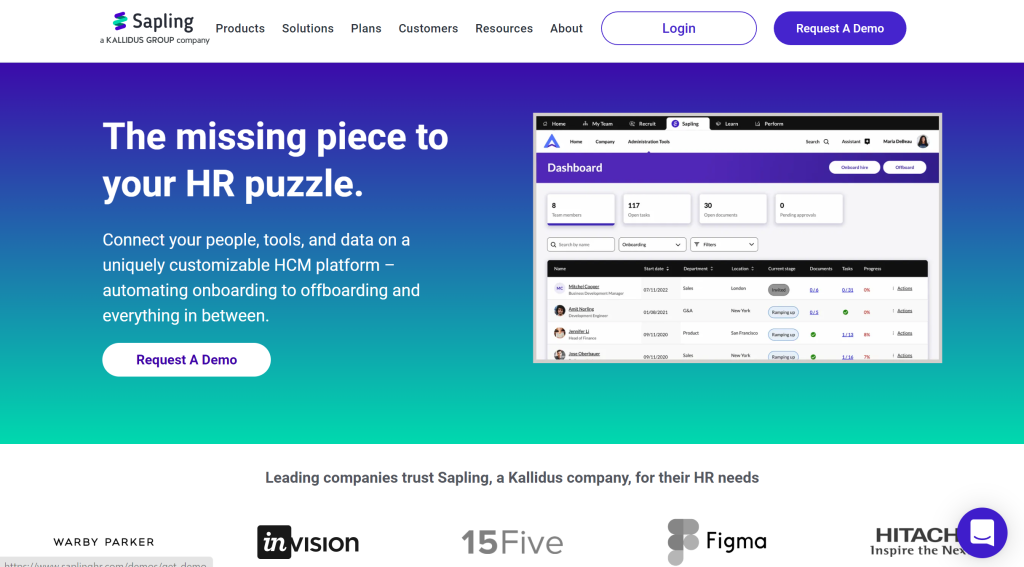 Sapling is an AI-powered writing assistant and grammar checker. It works as a browser extension on text-based apps and platforms such as Zendesk, Gmail, and Salesforce Lighting.
It has many great features. Snippets will save time by automating and expanding common phrases. Autocomplete everywhere will improve writing efficiency and productivity. It has custom dictionaries, models, and errors.
Sapling is a browser extension for Firefox, Chrome, and Edge. And has extensions for Google Docs, Google Slides, and Outlook. It offers pop-up phrases for quick copy-paste editing. It has team-based control and configuration. Sapling is intuitive, easy to use, and learns from your actions over time.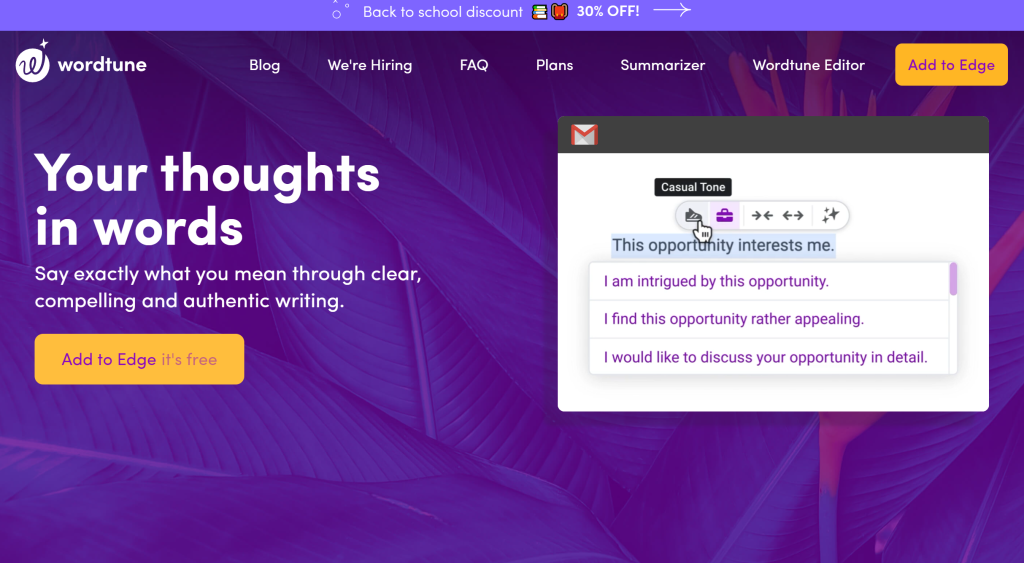 WordTune is an AI-powered writing assistant. Whether you are writing personal emails, creating documents, or exchanging messages, it helps you express yourself more clearly. If you need to rephrase your sentences, it will suggest alternatives.
Whether you want to be more casual, professional, or to the point, it will help your writing be more effective. With WordTune, you can translate and rewrite simultaneously.
Also, a fantastic feature is that you can write in another language, and when you select rewrite, you will receive rephrasing suggestions in English. This feature is excellent for any non-native speaker.
WordTune works on any platform, including Google Docs, Gmail, Facebook, Outlook, and more.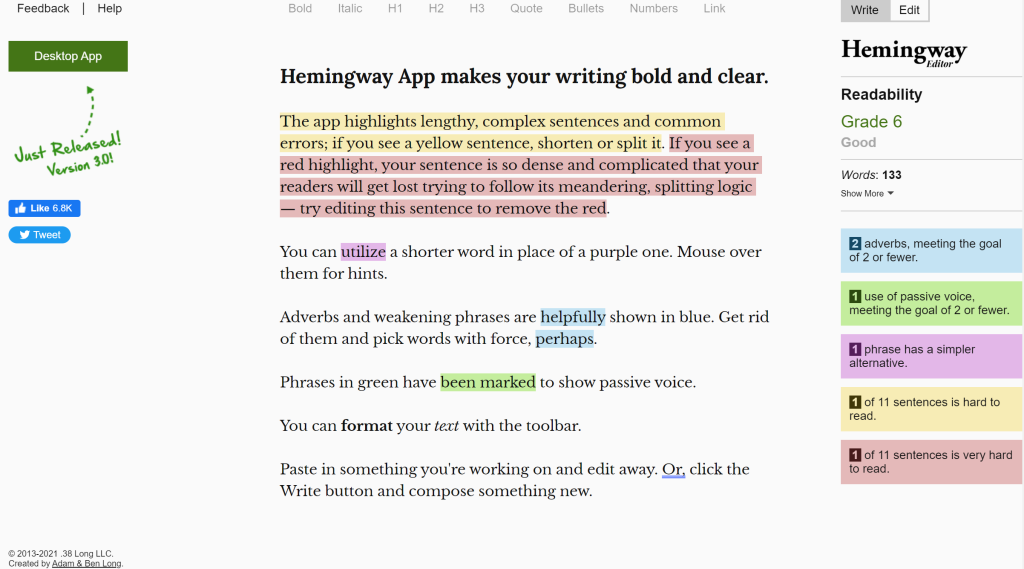 The Hemingway App helps you eliminate extra words and complex sentences in your writing. Pasting your text into the free online editor highlights passive voice, adverbs, or any difficult or confusing sentences. It will also give the text a readability score.
If you want to better your WordPress and Medium writing, the desktop app has useful integrations that let you publish from the editor to your blog with a simple click.
You can get the app on both macOS and Windows and export your text straight to PDF or Word.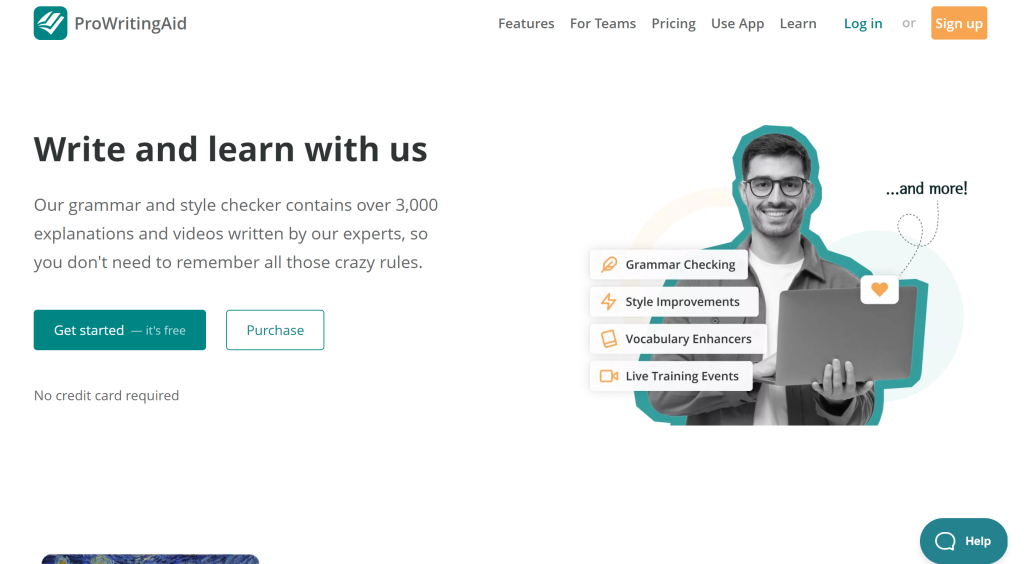 ProWritingAid is the most similar alternative to Grammarly, and it offers similar features. In addition to grammar and spelling, this app gives you many style suggestions.
ProWritingAid provides valuable reports such as dialogue tag check and alliteration analysis. It offers in-depth reports that include more than 20 different report types.
This tool also has a Contextual Thesaurus report that suggests synonyms for each word in your text and a word explorer to find the right words from many different dictionaries.
It integrates with Google Chrome, Google Docs, Microsoft Suite, and more.
Final Words
Using apps like the ones we have just mentioned is crucial whether you are an author, business owner, or student. But if you ask which of them is the best, our choice is clear, Linguix. This tool is a 1st class writing assistant that lets you create your own rules so you can stay true to your brand.
These Grammarly alternatives can help you and your brand look more professional and reliable, and you can learn something along the way.
When knowledge is accessible, why not use it to your advantage?