With billions of online buyers worldwide, the global e-Commerce industry is as robust as ever. And this expansive growth shows no signs of slowing down.
As online shoppers continue to turn to digital purchases for their needs, this year's global e-commerce industry sales are expected to reach USD$5 trillion. This impressive figure is projected to reach USD$6 trillion in 2024. 
Consumers turn to digital shopping for various reasons, including more comprehensive options and competitive pricing. Regardless, the surge in online retailing requires digital merchants to improve their customer fulfillment processes while saving costs. For this goal, it's become imperative for sellers to automate their warehouse and inventory management systems.
Business technologies, including warehouse and inventory management software, are essential in streamlining operations and increasing efficiency. Knowing what it is and how it impacts your revenue opportunities is the first step in choosing the correct application.
Understanding and inventory management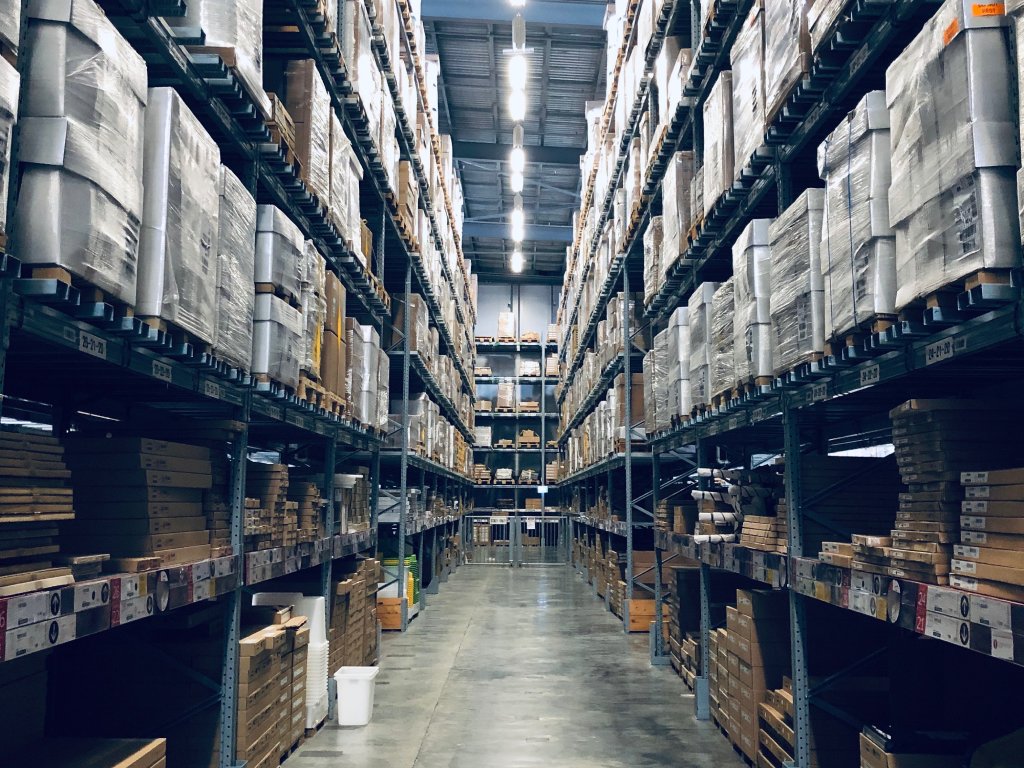 Inventory management entails proper stock management, covering parts, raw materials, and finished products through historical data and forecasting trends. It ensures the company has enough products and goods to address consumer demands.
Comparatively, warehouse management refers to activities that allow businesses to monitor stock movements in and out of a warehouse. This can also include implementing systems that make packing and shipping activities easier for employees, such as optimizing workflows and getting accurate data on stock positions at any given time. There were about 151,000 warehouses worldwide in 2020, a number expected to reach 180,000 by 2025, as projected by Statista. 
A warehouse management system (WMS) software automates operations differently to suit the demands of a particular business model. Depending on the requirements, WMS often includes inventory management and other logistical and administrative activities. 
Choosing the best WMS solution
Businesses need to be agile and constantly adaptive to consumers' ever-changing demands. As such, it's unimaginable for warehouses to operate manually or rely on paper, even for small retailers. 
WMS technologies have enabled sellers to consolidate operations outside the warehouse premises, including the supply chain. 
There are four primary classifications of WMS technologies used by different firms: 
1. Stand-alone WMS solutions 
As the name implies, this technology integrates basic warehouse activities and procedures, including storage, inventory management, and order fulfillment. These functions focus more on warehouse operations and work best for small retailers who have yet to scale or aren't manufacturing products on a large-scale basis. 
2 Supply chain modules 
This solution integrates warehouse operations, including inventory and supply chain management. As such, supply chain management software covers activities needed to manufacture and deliver a product. Instead of being confined to warehousing, this technology includes data from suppliers and company supplies. 
As such, it's recommended for companies with complex supply chain systems to ensure that they align with each other. 
3. Cloud-based WMS 
WMS can tap cloud computing technology to store, update, access, and share operational data, like the rest of business software and technologies. This warehouse and inventory management solution is cost-effective for companies that want to save on expenses without compromising efficiency.
Because data is saved on cloud servers, forms that avail of this service can adjust the system based on their needs, making it easier to scale and access data anywhere in the world. Instead of having the WMS software installed, companies must subscribe to third parties offering cloud-based WMS "software-as-a-service" (SaaS). Besides saving on upfront costs, subscribing to this technology helps companies save costs in the long term, even if they're preparing to scale. 
4. WMS-integrated ERP modules
WMS can also be integrated into enterprise resource planning (ERP) software to oversee most of the core functionalities of a business. Its scope covers warehousing and logistical operations and includes accounting, customer relationships, and human resources management solutions. 
Because of the functionalities involved in ERP systems, it's ideal for firms that want an overall view of their operations in one interface. While this solution is often recommended for third-party logistics (3PL) or firms that accept partial and complete outsourcing of logistics processes, large retailers can also have this installed to optimize their operations.  
Integrating artificial intelligence (AI) in WMS
AI-integrated WMS is an option for optimizing warehouse, inventory, and supply chain management performance. Companies can handle and process big data better with various functionalities like machine learning. 
For instance, machine learning can provide inputs to improve overall operational efficiency as it studies historical and current data to predict trends in consumer behavior accurately. With accurate demand forecasting and real-time inventory tracking, businesses make more sensible decisions in purchasing and getting rid of surplus stocks. 
Additionally, reinforcement learning can act on predictive data, including external influences, to boost business intelligence and decision-making. 
Conclusion 
Technology is essential in every business, especially for entities hoping to provide excellent customer service and increase revenues. Whether a distributor, retailer, healthcare service provider, manufacturer, or a 3PL company, WMS software can help improve warehouse and inventory management, sometimes including the supply chain. 
Depending on the requirements, businesses can choose from any of the solutions above, each with its pros and cons. That said, a cloud-based solution may be the best option for companies looking to save costs and use WMS immediately.