The Samsung SCX-4623f is a multifunctional printer that you can use to fulfill your various printing needs. This tool can run four functions at once: a copier, a scanner, a fax, and a printer. This printer uses the Samsung SCX-4623f driver, which is easy to operate.
Features of Samsung SCX-4623f
Samsung is most proud of the best feature of this smart is its extraordinary multifunctional ability. With this feature, you no longer need to buy a separate scanner, copier, fax, and printer. With the Samsung SCX-4623f driver and printer, these needs can be carried out correctly.
Not only that, but this tool is also equipped with various exciting features such as a print screen where you can see different information and also the progress of the printing process that is currently or will take place.
In addition, this tool has been designed stylishly by installing a good control panel to make it easier for you to operate this Samsung Multifunction Printer. This printer is specially designed for the needs of busy offices with a surprisingly compact size.
Specifications of Samsung SCX-4623f Driver and Printer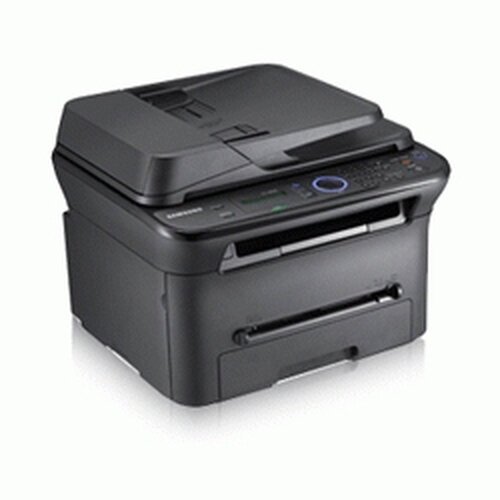 This tool not only has various exciting features. Samsung SCX-4623f is also equipped with multiple high specifications and good quality.
With this multifunction printer's level of specification class, your office administrative activities will run more smoothly and efficiently. The following is a brief discussion of some of the impressive specifications of this printer:
1. Printing Speed and Specification
This Samsung SCX-4623f driver and printer uses the Samsung printer language emulation. With a manual duplex and also a high resolution of up to 1200 x 1200 dpi, this tool can be your mainstay and help you complete your task.
The printing speed of this tool is also quite fast. This tool can produce high-quality printouts at a rate of 22 papers per minute on A4 paper. If you use letter paper, this tool can print at an even higher speed, 23 documents per minute.
2. Paper or Media Handling
Samsung SCX-4623f driver and printer can be used to print with a variety of media with different sizes and textures. 
This tool can be used to print on ordinary plain paper, envelopes, labels, thick or thin paper, cotton, card stock, transparent paper, pre-printed, recycled paper, and other media paper.
Not only in terms of paper type but this tool can also be used to print media in a wide range of paper sizes. You can use custom-sized paper, A4, A4, Letter, legal, folio, executive, B5, A6, and other paper sizes. 
You only need to set the paper specifications during the printing process and adjust the input and output slots to make them fit.
3. Copy, Scan, and Fax Specification
As already mentioned, this tool is not only used for printing but can also be used as a copier, faxer, and scanner. This tool can copy 23 letter papers per minute and 22 A4 documents per minute with an amazing resolution of up to 1200 x 1200 dpi.
As for self-fax, this device has a 33.6 kbps modem speed and can fax documents with a resolution of up to 300 x 300 dpi. This tool uses the color CIS method for scanning, which is equipped with standard TWAIN and WIA standard compatibility.
Conclusion
The Samsung SCX-4623 driver and printer is a multifunctional tool that can significantly facilitate carrying out various office or administrative needs. Its stylish design has been designed to fit multiple environmental conditions, including professional offices or businesses.