Omegle is a free stranger-stranger chatting site. You can have a one on one Videochat session with a stranger on Omegle. The site is absolutely free, secure, and requires no registration. Omegle was launched in 2009 by Leif K brooks.
After some time, the site was banned in many countries. So, we created a list of some of the best Omegle alternatives for you that are just as secure and provide a user-friendly interface.  All of these stranger chat sites are free and require no registration.
ChatRandom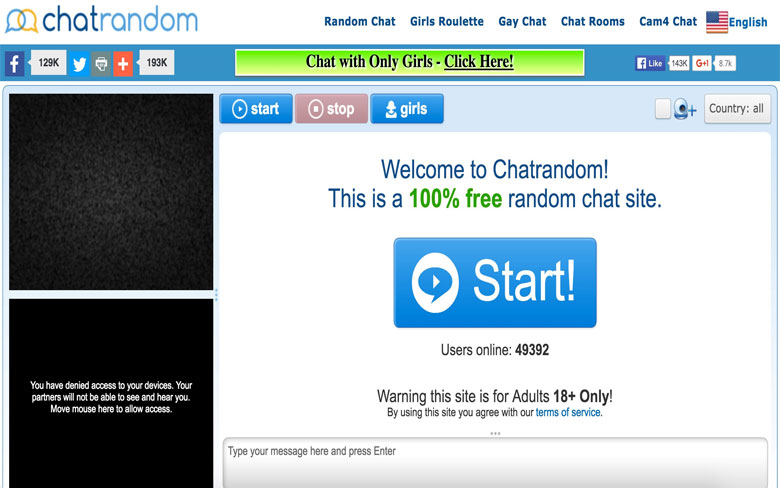 ChatRandom is a great site where you can connect with random strangers and have a good time. ChatRandom is available almost everywhere and has a large user count. You can share your interests and hobbies; it also provides the ability to share photos, videos, and gifs.
ChatRoulette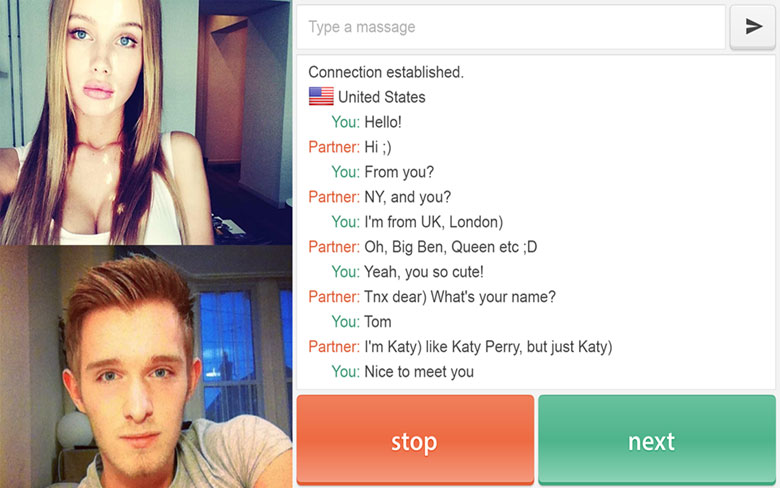 ChatRoulette is one of the best Omegle alternatives out there. It has a user-friendly interface and is simple to use. People from all over the world use Chatroulette and have a good time. It is swift, and its servers connect you with a stranger in seconds.
You can have a video chat with a textbox where you can type your messages. The app does not support nudity or offensive material, and if you find anything which is against the terms of the policy, make sure you report it.
Chatki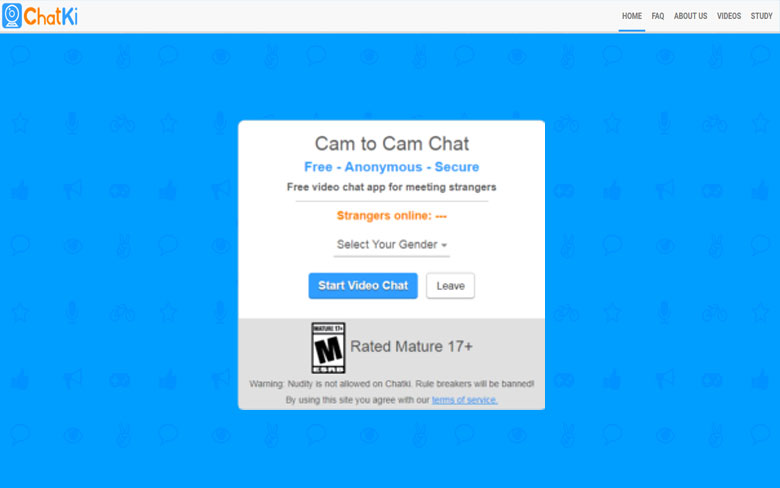 Chatki is a popular adult-only webcam chat site where you can connect with random strangers to have a good conversation or a video chat.
The person you connect with depends on your location. Chatki utilizes your location to connect you with people nearby. You can also select the random option, and it will connect you with people all over the world.
Chatous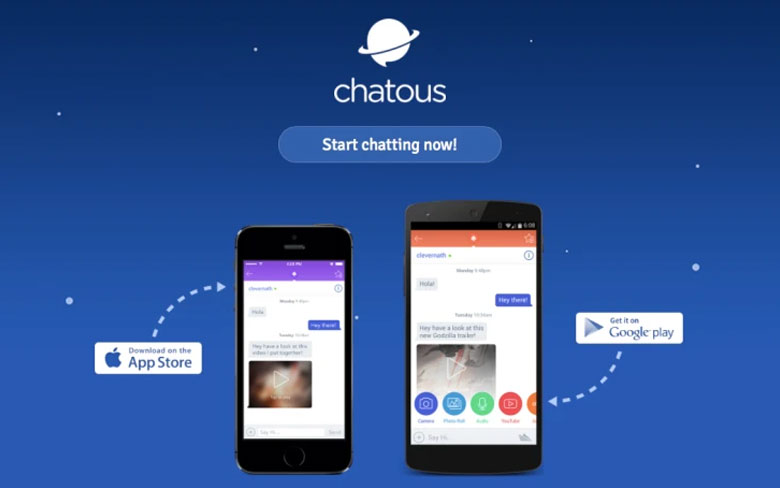 Chatous is a mobile application which is available for android and ios, it allows you to talk to strangers anonymously. You can share pictures, videos, audio files, and start a video chat as well. Chatous has a straightforward and friendly interface.
Just enter your interests in the form of hashtags and your age. The app will connect you with the people who share the same interests as you.
Shagle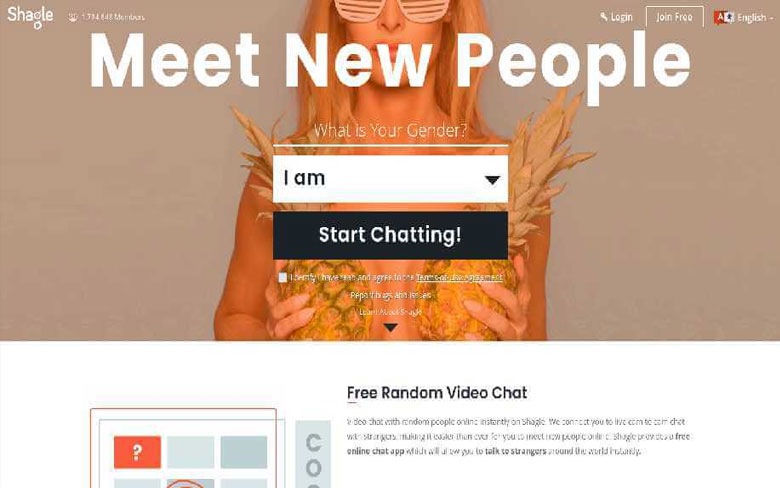 Shagle is one of the biggest stranger chat sites in the world. It is just like Omegle and can match you up with people in a matter of seconds.
Just open the website and click on the start chatting button. It offers many features like chat with single ladies or guys only, and these features are the reason shagle is the biggest and most popular stranger chat site in the world. Shagle is an adult-only site, and you have to be at least 18 years old to use it.
FaceFlow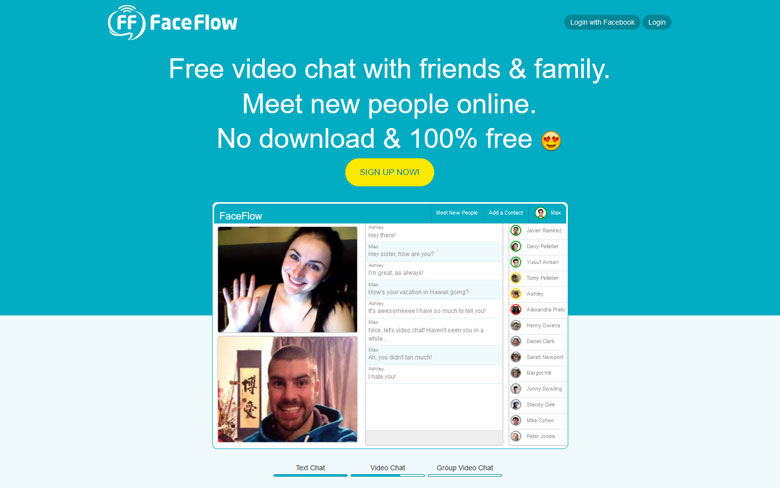 FaceFlow is an enjoyable website where you can group chat with up to 3 persons at a time, and you can also share youtube links and start a video chat.
FaceFlow still adds new content to their site, and recently they introduced a game on their website, which you can play with other people, it is called Flappy.
Fruzo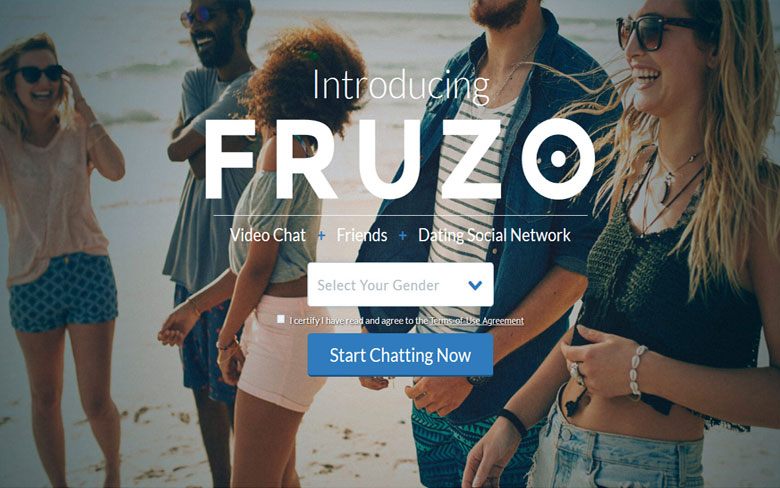 Fruzo is a social networking app available for mobile and windows, it works like a dating app where you can find potential matches and then chat with them. This app is amusing to use and is excellent for making new friends.
TinyChat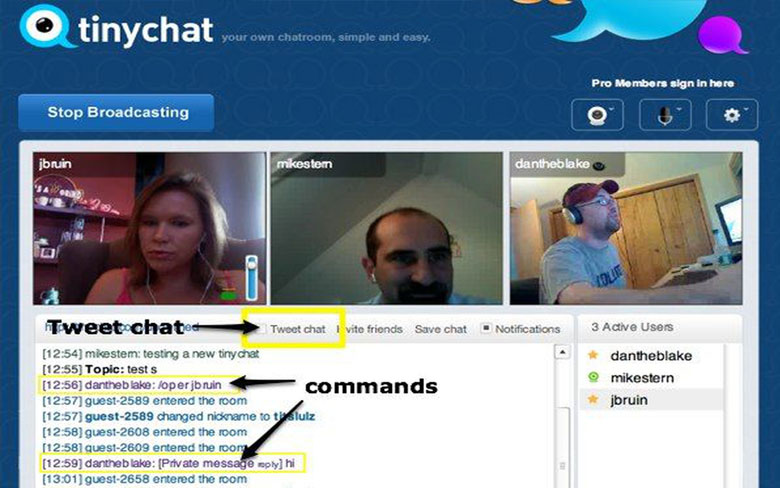 TinyChat is a site where you can create a chatroom and video chat with strangers. The site has many different chatrooms available, but if you want to create your own chatroom, you can do that too.
Bazoocam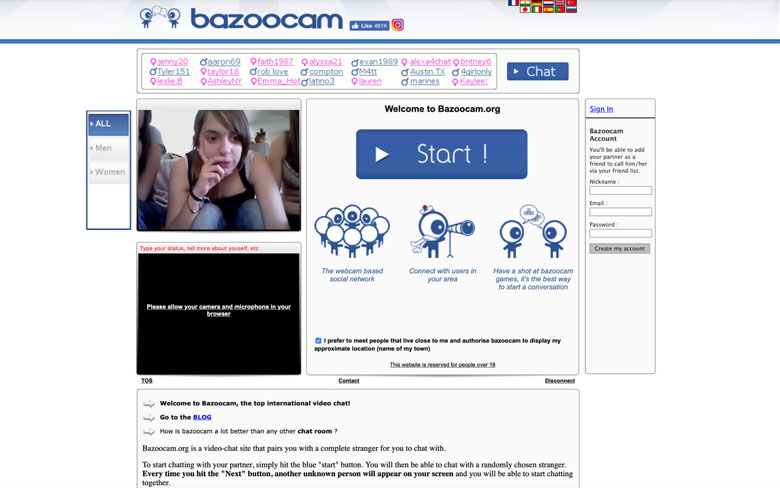 Bazoocam is also a great alternative to Omegle and offers the ability to text chat or video chat anonymously. It is quite easy to use.
CamSurf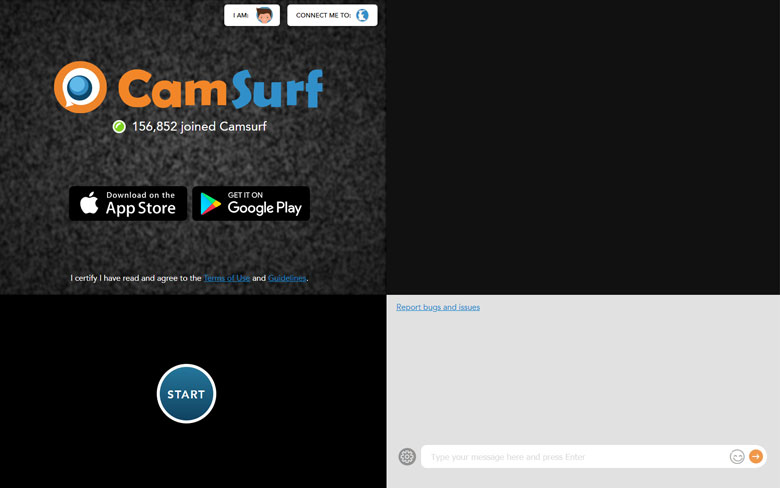 CamSurf is an app that works just like Omegle. It is available only for android users and provides a lot of privacy, you can also filter your searches and connect with the people who share the same language or country as you. It is one of the most popular webcams dating apps in the world.
InstaChatrooms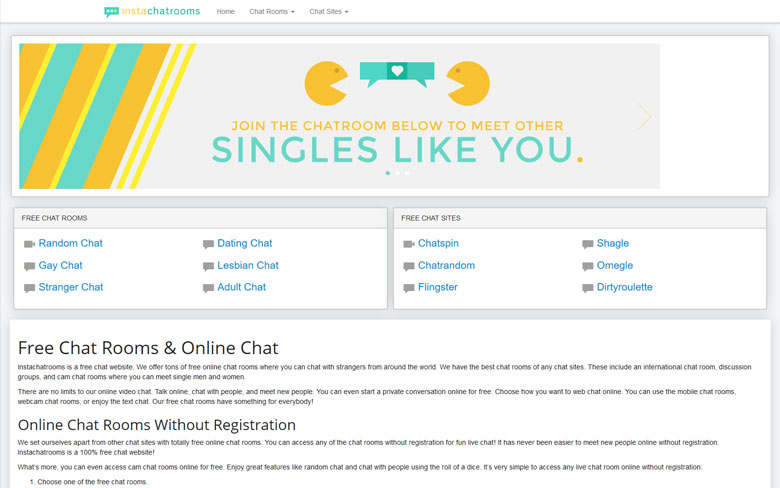 Instachatrooms is a popular website that contains many different chatrooms like sports chatrooms, gaming chatrooms, and many more. So, just enter the chatroom of your interest, interact with the people in the chatroom, and have a good time. You can also turn on your webcam for a video chat.
ChatSpin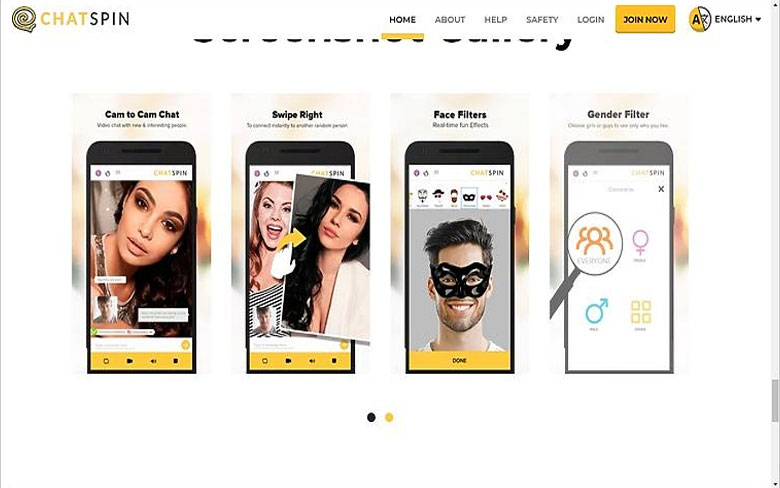 Another android app, ChatSpin, is a video chat app where you can connect with people from all over the world. It also provides the ability to filter search your matches, you can choose the countries from which you want the people you match up with to be.
The app also provides the feature to match up with the gender you wish to match up with. So, if you are a guy looking for girls or a girl looking for guys, you can choose your preferred gender. The only drawback is that you have to pay for these features monthly.
ChatRad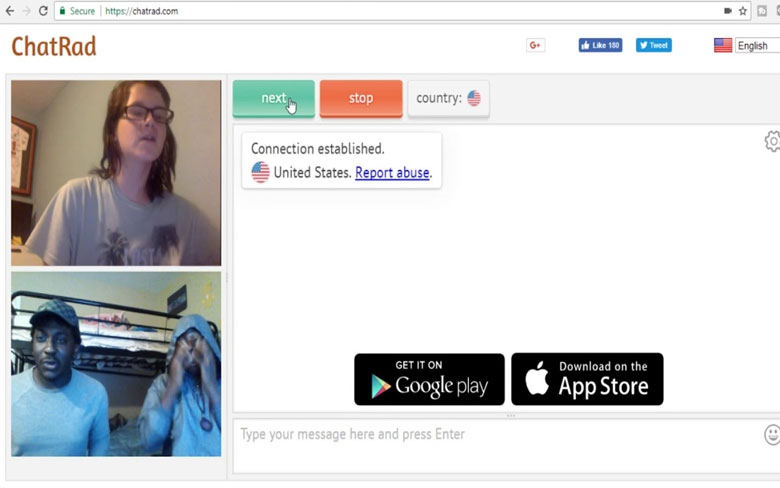 ChatRad is one of the newest webcams chatting sites out there. It requires a simple registration process and connects you with different people. It is the perfect app if you are looking to make new friends or only want a healthy conversation.
Conclusion:
That concludes our list of the best Omegle alternative sites. Although these sites are fun to use. Make sure to keep your privacy because a stranger is a stranger, after all.
The websites we mentioned on our list are the best and are very easy to use. So, if you want to kill some time, hop on any of these sites and enjoy it!