Modern communication technology has changed how people receive marketing messages, but it has also made them more personalized and relevant. Rather than viewing adverts through print media or billboards, most people now see them on their TV, smartphone, tablet or PC. As people spend far more time on smart devices, brands have adapted their campaigns to reach their audience through these and created content that is relevant in real time. However, the changing connection points between consumers and brands are only half the story. New technologies such as artificial intelligence (AI) and predictive analytics have made it possible for companies to engage with their customers on a more personal level, with targeted ads based on their past behavior and preferences.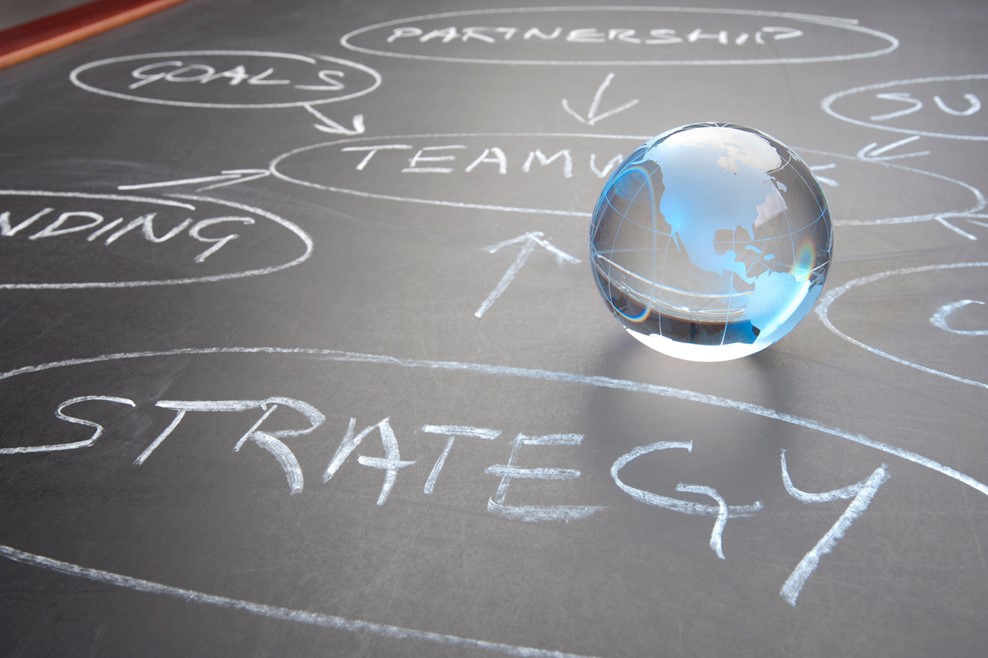 AI informs and improves communication
In marketing, it has always been important to know the audience that's being targeted, as this can make or break a campaign. Today, communications AI can assist by collecting and analyzing data, before delivering insights and making observations about demographics or trends. This cannot replace the human touch, but it speeds up the process, which is an enormous advantage in a fast-paced industry such as marketing. Moreover, this technology can be used to learn how customers prefer to be approached. By doing this, the brand can automatically deliver relevant messages at a convenient time.
AI will enhance the work of marketing departments
The most successful teams are likely to be ones that can combine this resource with their deep level of expertise, creating great campaigns faster and more efficiently than their competitors. It's an extremely exciting field to be in and ideal for creative people who want to be part of an innovative workforce. Undergraduates who are hoping to pursue a role in marketing can get a head start at St. Bonaventure University by enrolling for the SBU Master in Communication online. Students are taught to evaluate data, but also to formulate a unique vision for every campaign. In 22 months, students will graduate and be ready to launch their professional careers.
Engaging the audience with video marketing
Video marketing, in its various forms, is a type of communication that has grown in popularity over the past few years. Most people enjoy funny, viral or interesting video content and marketers can maximize on this by using videos to boost brand awareness. The same content can work across a range of different channels, from emails to blogs or social media posts, and will effectively drive sales without demanding a huge outlay. In 2023, 91% of businesses will use video as part of their advertising strategy, because, as well as being accessible and cost-effective, it works.
Video content is undemanding, but it can also be entertaining and educational. As people can watch passively while they relax, it's a great way to show them more about a product or service. Watching a video requires less effort than reading content, it's very engaging, and consumers can judge a product based on what they've seen, rather than taking a brand's word for it. This is why videos that demonstrate how a product works or show why a service could be valuable are so popular. Better still, if people like a video, they can share it on their social media pages or send it to friends and family within a few clicks. This organic marketing means that businesses get their name and their range to a huge number of people.
Through explainer videos and brand awareness videos, companies can build a better relationship with their audience. They can also establish themselves as trustworthy professionals with how-to videos that educate consumers and give valuable advice, before delivering a call to action that increases sales. Additionally, by including a virtual tour or introducing the team, a brand will make itself appear friendly and further strengthen the bond with consumers.
Getting personal with messenger marketing
Worldwide, the messaging service WhatsApp has over 2 billion active users. WhatsApp and apps such as Messenger and WeChat are revolutionizing the communications industry. In doing so, they have created a vast new audience for marketers. The requirements to use this channel are not strict, there is a great degree of personalization, and sending out messages is relatively cheap. Moreover, as the key purpose of these apps is correspondence, brands can continue the conversation with consumers after they have made a purchase or used a service.
Messenger marketing can be optimized by businesses that work with customers to take orders over the phone or make appointments. They are ideal for following up on an interaction, providing more information and keeping up with a steady stream of customers. Unlike other forms of marketing, messaging will always get to the customer, assuming that their notifications are switched on. Unlike emails, which people may not open, or social media posts that they might scroll past, a message appears on their phone screen until they swipe it away.
Moreover, as the basic tools required to distribute messages, even in high volumes, are free, it's a cost-effective method of reaching out. Consumers who want to get in touch will also benefit, as messaging is swifter and less stressful than calling and possibly being placed in a queue. A business can read the message, and then solve the problem, without having to stay on the line. As this correspondence is saved on the customer's phone, they can refer back to it should the need arise.
Finally, instant messaging services work well with automation, whether a business is sending out newsletters, advertising new products or presenting discounts. This means that the human marketing team are free to complete the more nuanced, creative tasks.
Harnessing the power of influencer marketing
Influencers occupy an area that is a few steps ahead of word-of-mouth marketing. Their work has evolved this concept to include a more immersive, participatory experience for consumers. The rise of social media channels has made this a key tool for businesses that are hoping to build brand awareness among a certain audience and promote their products or services. Influencers tend to have a high number of followers with whom they have built a relationship over a long period. These people have trust in the influencer and therefore look to them for advice or tips on new products.
Excellent communication is crucial for influencer marketing, as is understanding the audience. Brands need to ensure that their story or identity matches or has some kind of link with that of the influencer. The influencer can then reach the target audience directly, through their social accounts. This modern form of communication breaks down the barriers between brand and audience, and delivers the marketing message more effectively.
However, it's not simply a matter of paying the most established influencers to show off a product, because often it's their lesser-known colleagues who can drive up sales. So-called micro-influencers with around 100,000 followers, and even nano-influencers with around 10,000 followers, can have a huge impact on campaigns. This is because they often have a closer, more meaningful relationship with the followers who support them. They spend lots of time ensuring that their content is of a high quality and work hard to make sure that it meets the expectations and needs of their audience. For example, they might ask their followers what kind of content they prefer or what products they want to see, and then act on this advice.
This strengthens their connection with the audience, even though their reach is limited. Brands can benefit from the niche aspect of nano-influencers by testing out their latest product or service with a new, potential audience and then viewing the feedback, both from the influencer and their followers.
Sharing unique content and advice with a blog
Bloggers write posts in a conversational style that lends itself well to sending out marketing messages. This content is published online and is available for anyone to read. To build a sense of community, most include a comments section where readers can chat with each other and the author. Blogs are useful platforms for communicating a message and generating interest in a product, service or brand. Companies can use them to share their expertise, establish credibility and gain the trust of consumers. Once people are engaged, the blog can be used to answer questions in a relaxed, informal way that makes potential buyers feel comfortable on the website.
From here, it is a short journey of a few clicks to a business's website, and this helps to increase sales. For customers to take this action, the content needs to be useful, rich and well-written, with plenty of expert advice and a distinct visual appeal. If people are impressed with what's being offered, they will return for more and also share their news with other people, either in the real world or online. This helps to build an audience and also boosts the brand's connection with those people.
Empowering the consumer with user-generated content
Brands that invest in audience collaborations can save time compared to the effort that goes into a standard campaign. They can also boost their profile on social media pages and raise awareness of what they do. As it appears on Facebook or Instagram, people are more ready to interact with user-generated content, share it with their contacts, and enter competitions. As this content is presented in various forms, including videos, product reviews, live streams or images, there's a format to suit every brand and campaign.
People show off new cars, clothes and projects on their social media profiles – it's part of what these platforms thrive on. Whether these posts are done with a professional edge or sent out casually, they represent user-generated content. Brands can work with influencers or customers on TikTok and other platforms to produce posts that include unboxings or demonstrations, and then give the product some praise. Sometimes loyal fans will even create content for free because they want the extra attention for their page and they appreciate being gifted the product, but brands can also work with employees to create a story that builds their identity. Behind-the-scenes footage of what it's like on an average day, for instance, can showcase the range and add a human face to a company.
This consumer-centric content is effective because it has an air of authenticity, is less polished than regular adverts, and is often a little rough around the edges. It's another modern, word-of-mouth-style communication that has an inclusive edge. People who watch are more engaged with a brand; they feel part of a community and involved in the conversation, and this drives loyalty.
Bringing the world into a consumer's home with virtual reality
Virtual reality (VR) is becoming ever more popular as a communication tool. Increasingly, it is used by industries, such as education, health and entertainment, to close the space between real-life action and an engaging digital experience. When consumers are unsure of whether a product or service is right for them, VR can give them a digital heads-up with immersive promotions and demonstrations. This is also a useful tool when it comes to creating a sense of community among brand followers, as companies can show off the development of new products or give virtual tours of their workspace.
For many consumers, VR is an emerging product and will remain out of reach until prices come down. However, in the future, it has the potential to attract consumers to a brand, just because a VR package is offered. Even people who might avoid other forms of advertising will seek out VR experiences without being previously targeted because they enjoy the technology.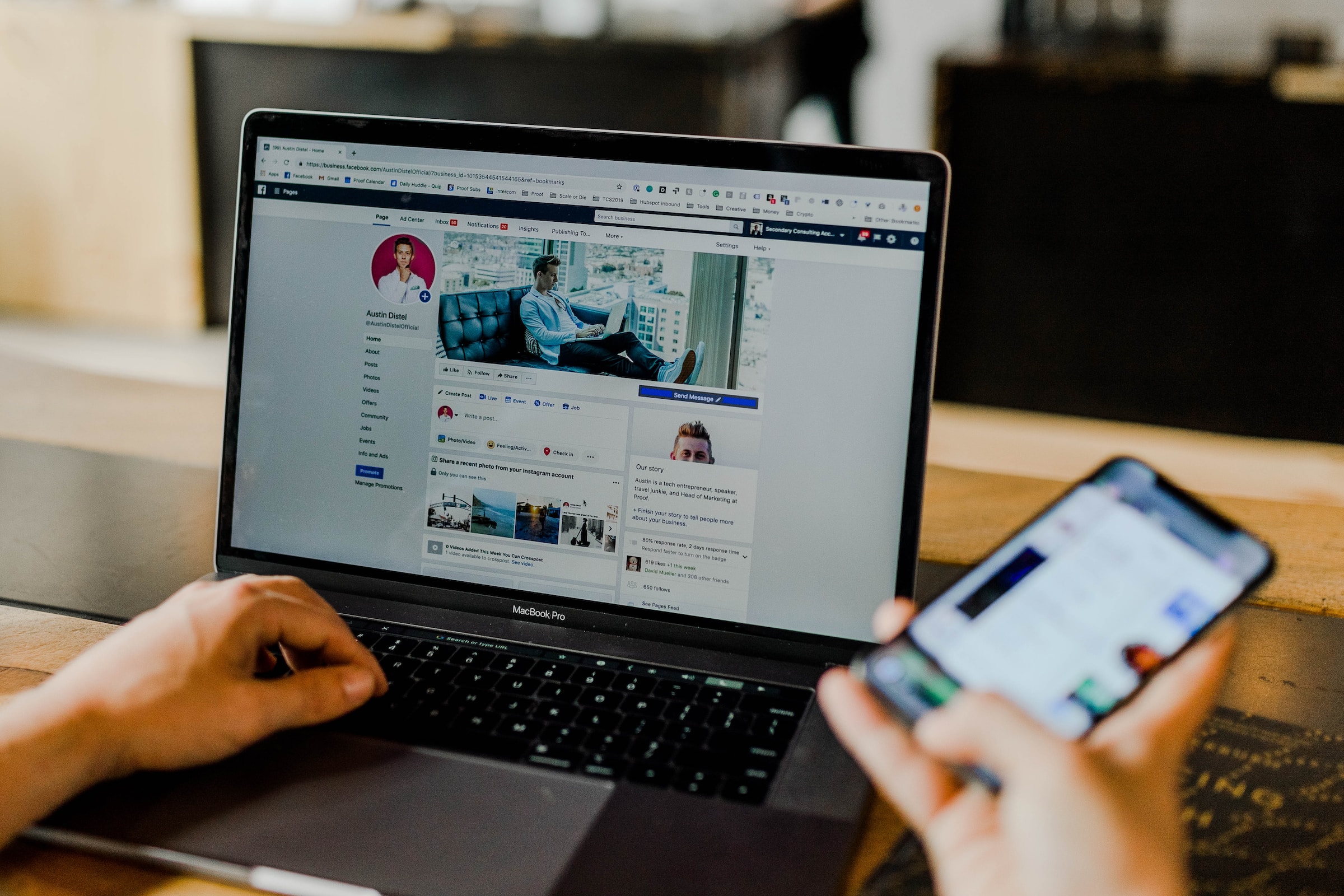 Access to a global audience with social media
Marketers can use the communication potential of social media to add impact to their campaigns and brand image. However, the process is not simply about posting regularly. Instead, it involves a continual strategy that is driven by measurable goals. From optimizing the profile of a business to responding with comments, social media offers the opportunity to represent a business in the best possible light. Moreover, it's also a useful way of monitoring a company's reputation and solving problems in a public way.
It's free to open a social media account and use the platform to market a brand, which makes this one of the cheaper ways to reach a mass audience. Furthermore, when done well, it allows businesses to create a persona that consumers like, feel familiar with, and eventually grow to trust. Therefore, they are more willing to click on any links that are provided, and this leads to higher volumes of traffic heading to the brand's website, with the potential to convert into sales.
Brands with a large, engaged audience on social media will have a head start when it comes to achieving their marketing aims. This is a very visual medium, and therefore it's easier for companies to establish and nurture their identity over long periods. As a result, their brand awareness grows and they can reach an ever-expanding audience. It also forms connections between individuals and the brand, which are reinforced through gathering feedback and replying to comments. During this process, better relationships are built and the space between a brand and its buyers is reduced.
Relevant, customized campaigns delivered through email marketing
Email messaging is another form of modern communication that transformed traditional marketing techniques. It's efficient and effective, giving brands the chance to speak directly with consumers, new and old. Email remains one of the top advertising tools for a reason – it works. In 2023, the revenue for this form of marketing was estimated to be worth around $10bn, making it hard for other channels to compete with its profitability. However, for it to work well, marketers need to consider what they hope to achieve with every email that's sent. Consumers will soon stop opening them or will unsubscribe altogether if they are deluged with irrelevant or unwanted messages.
Marketing teams can take advantage of this channel to promote sales, embed videos, advertise blog posts and more. Also, it's possible to track the results of each campaign and mailout to see what the ROI is and how individual customers reacted. As a result, businesses can segment their consumers and deliver more personalized content. That involves creating different emails for the various sections of a database. This could be based on metrics as simple as new customers, people who have already made a purchase, and long-time subscribers. Targeted emails tend to be relevant, attract more attention, and result in higher click-through rates.
Exploring new channels and sharing the message with digital technology
Marketing has been transformed by new and innovative methods of communication. These exciting tools have made it more economical to attract, engage and retain large numbers of consumers, while keeping the content of ads relevant for individuals. Using AI to inform campaigns has boosted efficiency by automating repetitive processes, as well as allowing marketers to personalize their messages. From cold clients to loyal customers and everyone in between, these modern tools build trust and establish brand awareness with a human touch. As such, they should have a place in every company's marketing blend.