Having an email account is very important nowadays for fast communication, whether it is for official use or for personal use. You will communicate or share the different files with your colleagues and friends in seconds.
Moreover, email is compulsory to use several applications in your smartphones and the internet to download or getting access to different products. Different social networks are available over the web and require your email address if you want to join them.
There are different email providers available who offer their services without any cost with different features and advantages. The selection of an email provider is a tricky process.
So people remain with just one or two email service providers and often complain about the services. They ignore the other free email service providers that offer better services with advanced features.
A good email service is judged by the different features like filters applicable to the junk folder, availability of storage capacity, speed of service, availability of services for desktop and mobile application, etc.
In this article, we are going to explore the features of different email service providers that help you to choose the best service available that suits you more. Let's have a look at them.
Gmail is at the top of the list of free email providers available over the net. Besides the email services, it provides a lot of related services that are helpful in different matters. It will allow you to attach the file up to 25 MB of size.
It provides a lot of supported services like Google Maps, Google Drive, Google docs, and many more. You can share the file up to 10 GB with Google drive.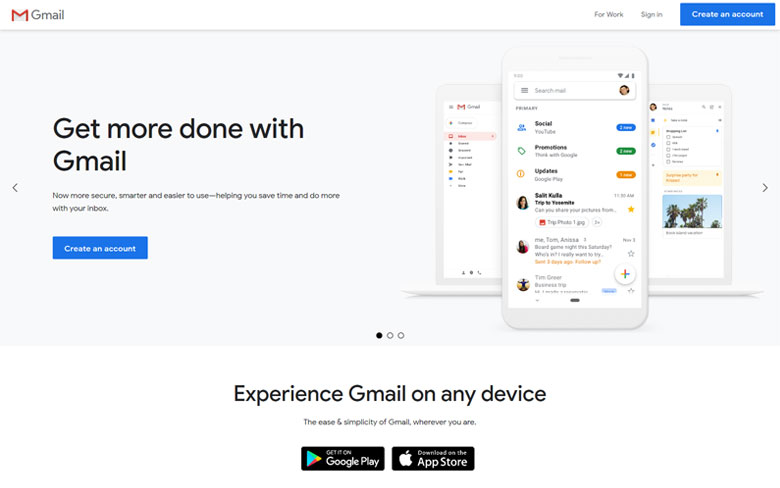 It offers some amazing services like money transfer through Google pay and allows different filters in the spam folder to block different emails.
You can snooze emails for reminding at a later time and schedule your email with a specific time and date. You can send an email with an expiry option and can be open only with a passcode.
This service provider will allow you to use the 15GB of space for free. You can save the list of contacts in your email and also share and import email accounts from other email accounts. This will allow you to undo a sent mail if you do send it mistakenly and catch it on time.
The outlook is another free email service provider, previously known as Hotmail. This service is offered by Microsoft Corporation and has the perfect interface with users. It offers different colors schemes and selects the position of the reading pane.
Outlook allows you to right-click on the email to get more options like to search for emails sent by that specific sender.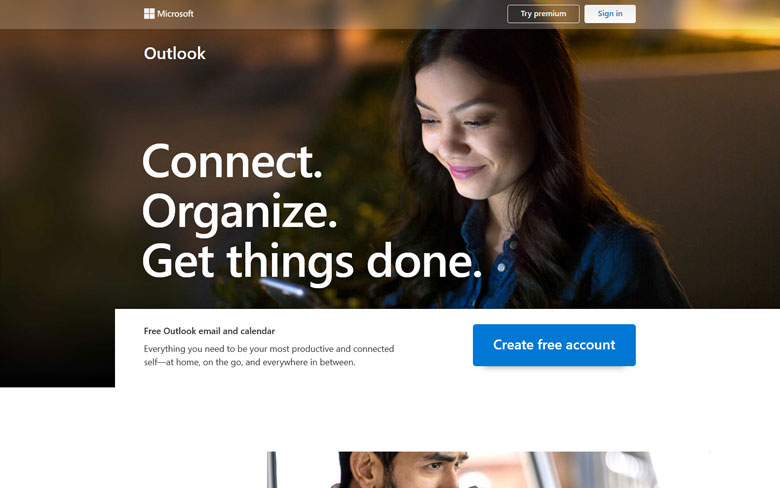 You can also find the option of moving or deleting the specific email. Outlook mail supports the rules of the email that enable you to send specific emails to a specific folder, categorizes emails, flagged, or forwarded the email with certain conditions.
You can connect on Skype with Hotmail/outlook email id. It is supported with different add-ins like DocuSign, Trello, giphy, PayPal, and many more. You can get access to different free features of Microsoft as a part of Microsoft online.
Microsoft offers apps for android and iOS as well and offers to use free space up to 15GB.
Microsoft is the number one email service provider due to its ease of access and top-notch security features and that`s the reason a lot of businesses opt for office 365 migration services for their enhanced business productivity. Learn more about such premium cloud products such as QuickBooks Enterprise cloud with Apps4Rent.
Yahoo is offering its free email services for a couple of decades. It is on the top of the list of email providers that offer maximum storage space. You can use the free space up to 1TB that is an amazing feature and is never offered by any email service provider without any cost.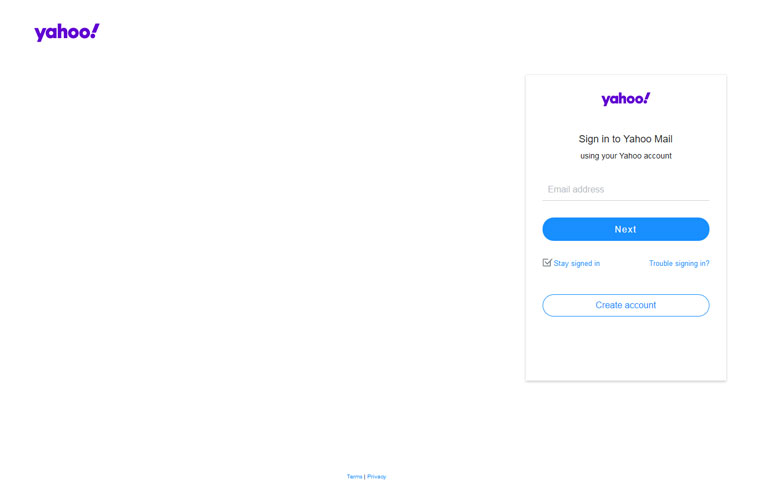 It is user-friendly and allows you to customize the settings as per your requirements. It allows you to add up to 10 send only email addresses to your account. It will let you connect up to fifty other mailboxes that you can operate with your yahoo mail.
One of the unique features of yahoo mail is that you can create 500 disposable email addresses that are helpful to subscribe to the different services and newsletters. You can delete them and stop receiving emails if you don't require that more.
AOL mail is one of the oldest email service providers. The unique feature of this service provider is that you can use the free space of 250GB, which is huge and allow you to save your huge data for free. It offers basic features like general settings, customization of different themes and layouts.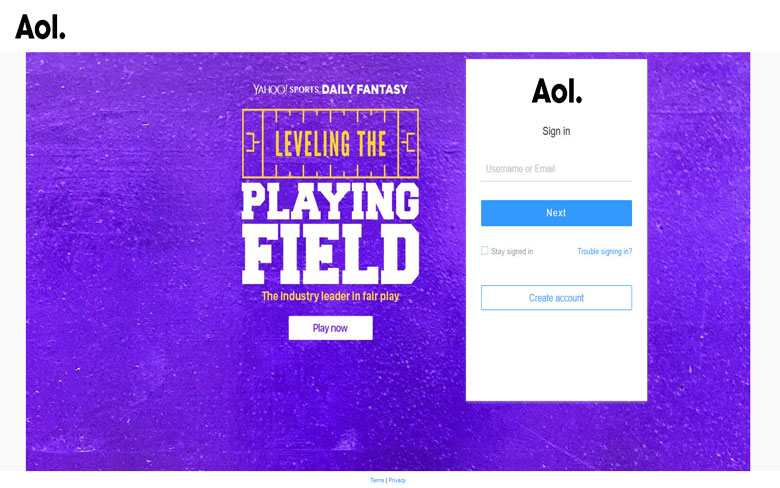 This email service provider will let you make filters about a certain type of email that you don't want in your inbox. It offers the integrated calendar that lets you add the events as a to-do list. The AOL mail service is ad-driven, and the ads are pushed into the inbox and other folders and even on sidebars where possible.
Mail.com is a free email service provider that let you choose from the 200 domains as per your needs. This feature makes it unique among the available free email service providers.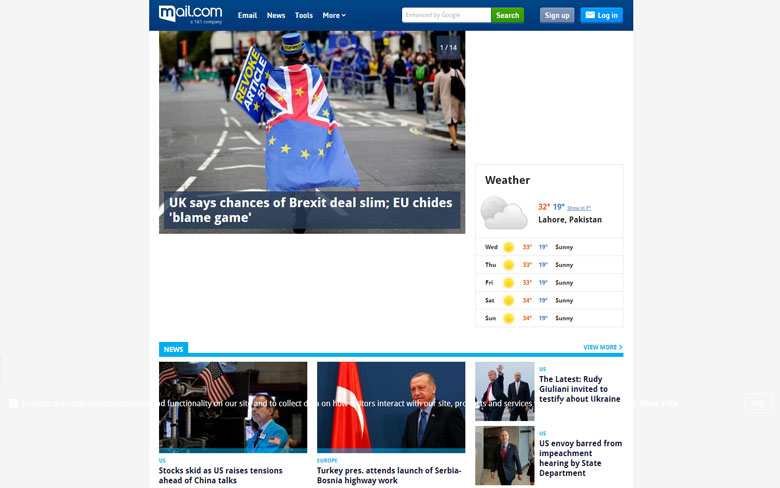 But this will depend on different conditions like location, profession, interests, hobbies, and many more to get an email address from different domains. You can choose the domain that fits best with your needs and name.
This email service provider will provide the free space up to 2 GB and also supports an online calendar. This will allow you to attach the file size up to 50 MB in your email. It also offers 10 aliases that are linked with your account. It will provide you the import/export feature in case you switch the email.
The mobile app is provided for Android users as well as for iPhone users. You can connect other mailboxes and control them with mail.com.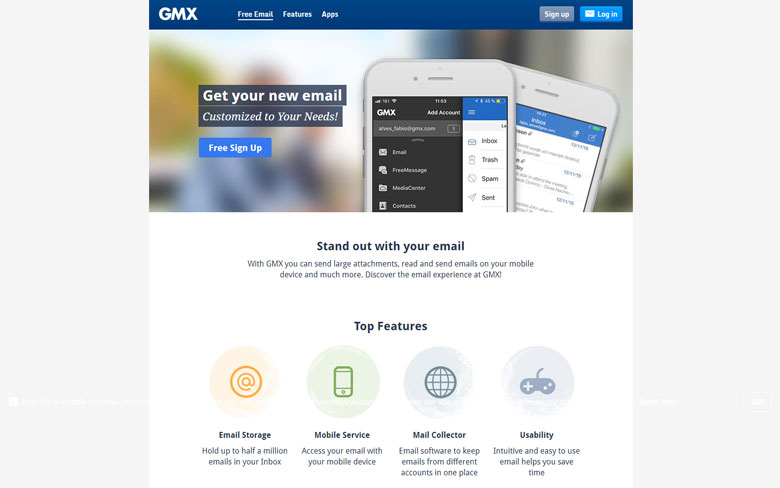 GMX is the abbreviation of global mail exchange; it is a free email service provider. It is not much famous yet. It offers a feature of advertisement and allows you to attach the file with a maximum size of 50 MB. It provides the schedule feature and contacts list saving options like many other email service providers.
It also supports the different filters for emails that help you to make your email always clean.
Yandex is one of the smart and secure free email service providers. It supports the mobile apps for android and iOS systems and allows you to customize the appearance and set the priorities for your inbox as per your needs.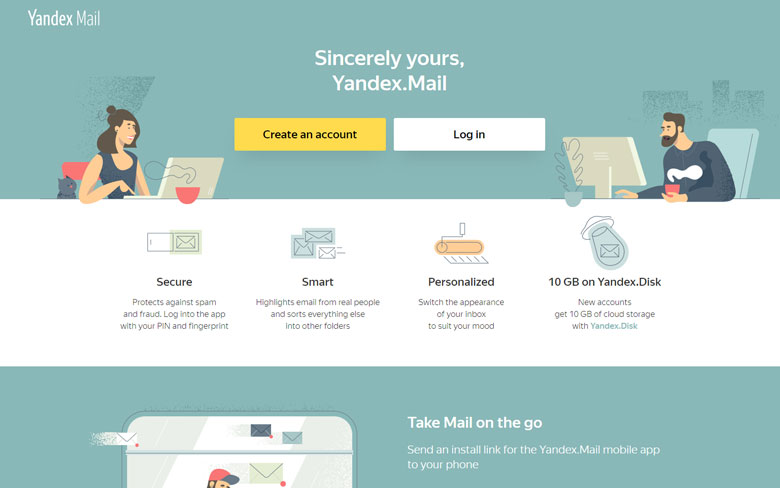 It is provided with a schedule feature so that you can type the message and set a specific time and date for automatically sent at that time. Virus protection is provided for emails and moves the suspicious emails in the spam folder. It offers all Yandex services with a single email account.
Lycos is a web-based free email service. It will provide you with junk mail protection. It allows you to set up signatures that are added automatically in all your sent emails. It has a unique feature of replying all the incoming emails automatically.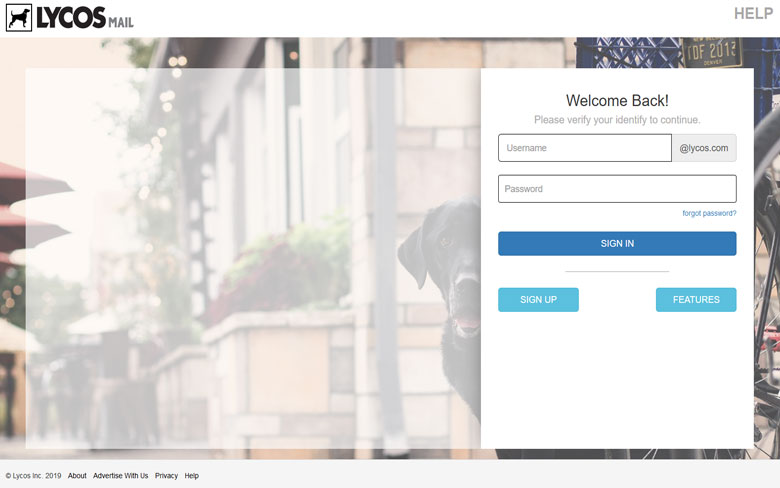 It also offers different filters for spam emails and provides you with 3GB free storage space for emails. It is free from advertisement and let you work without any interference. This email allows you to access your emails through POP3 and IMAP.
It is a secure and open-source free email service provided by MIT scientists and CERN. This email service supports Swiss privacy laws. Therefore, this will allow you to use the secure email service with end to end encryption.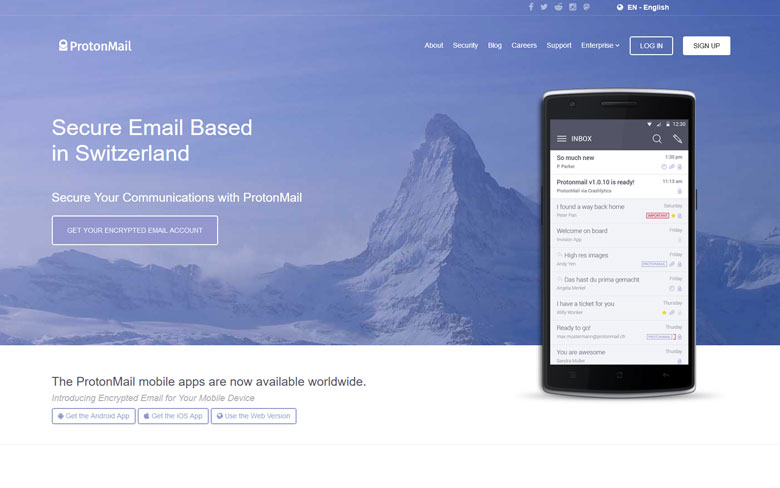 It will not require any personal information for creating an email id. You can access this service without installing software and allow you to customize the different settings for reading and sending emails.
Zoho is famous as the safest among the free email service providers. It will provide you the free hosting service tailor-made to fulfill the requirements of your company's communication system. It is a fast and clean service provider and provides the best protection against bogus emails.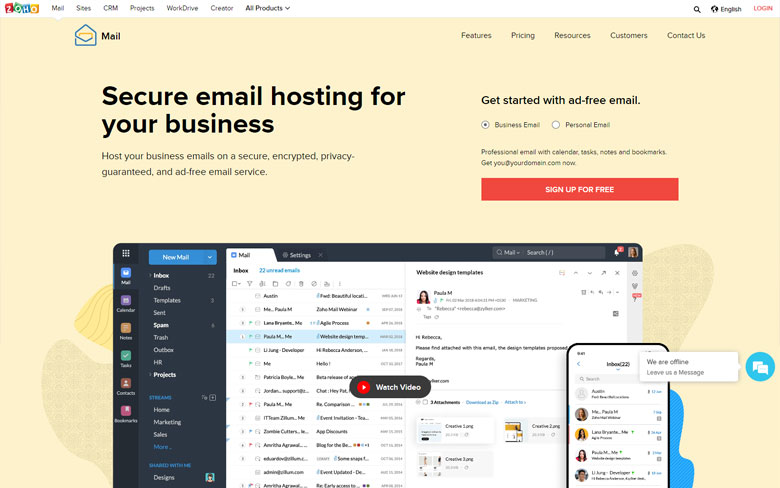 It is provided with a control panel that allows the admin to customize the settings as per needs. It offers the e-Discovery system that lets you find the emails quickly.
It will enable you to add comments in email threads as well as offers to share files, tag your team, and manage tasks. You can also participate in the Zoho CRM system to monitor your sales.
This service is available for users of Apple devices and requires the iOS or Mac devices to get access with this service. This will provide you with 5GB of free storage space for your emails and enable you to sync with your Apple device.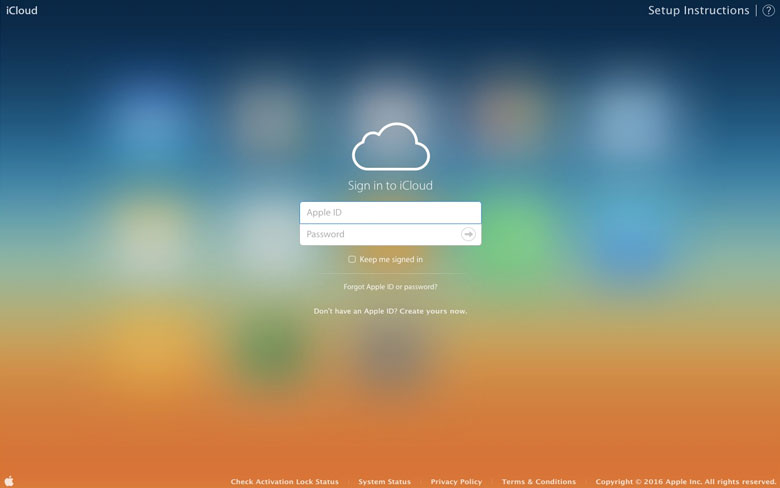 This service is completely free from ads and allows you to adjust the different settings as per your requirements. For example, the email filter system and allows up to 3 alias in your id. This will allow you to share a large file size with emails that are available for the receiver as a download link.
Tutanota is a secure free email service provider as an open-source provider. It allows you to use encrypted emails for all of your devices like mobile phones and desktops.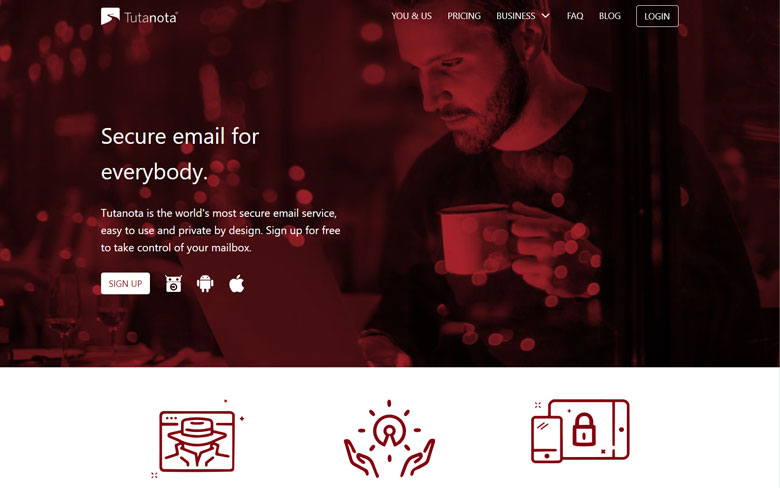 It offers services without advertisements and provided an encrypted calendar feature to ensure the security of a high level. It will provide you the facility of sending the free emails to anyone without any hassle.
Fast mail is an excellent mail service with IMAP access and has different useful features with a stellar web interface. It offers the storage space from 100 MB to 60 GB with IMAP access. It supports the typing as plain text as well as rich HTML emails perfectly.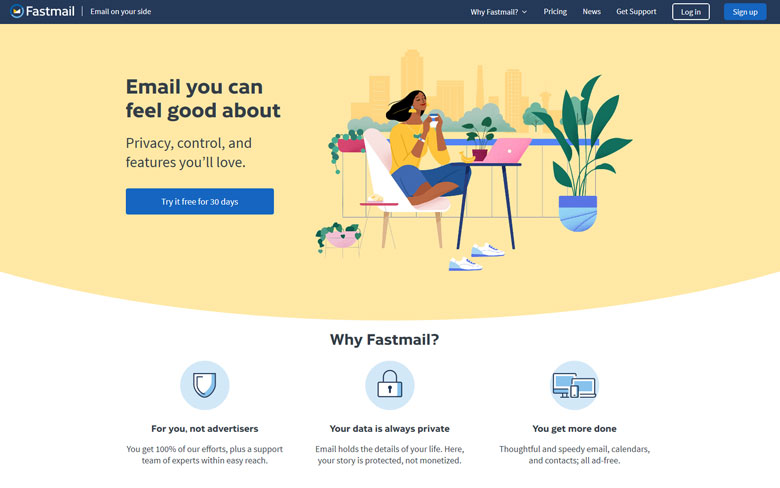 It will provide you with different features for spam emails and the option of vacation auto-replies. It also provides the address book that lets you allow to save your contacts list and also a file hosting and notebook service. This service is full of ads that will slow down the loading process.
Inbox.com is another free email service provider that offers to use the free storage space of 2 GB. It facilitates you with the creation of different folders as per your needs and customizes the settings for suspicious emails.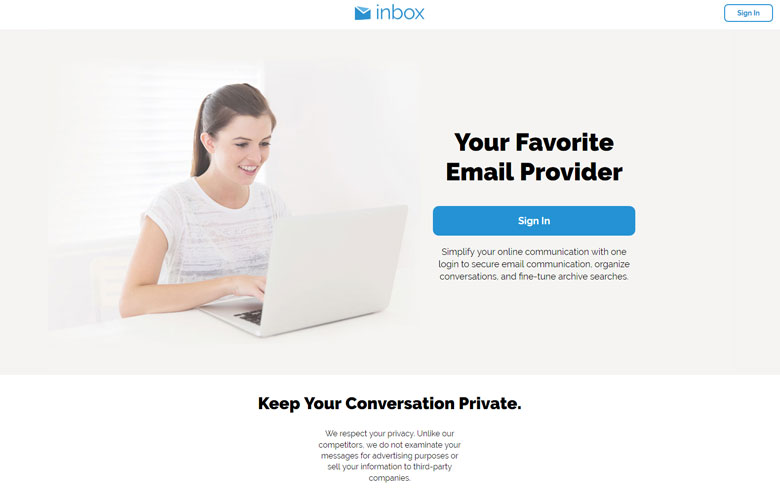 It will provide quick access to different folders. It is very simple and easy to use and best for people who want to start the use of email.
Goowy Mail
It is great fun to use goowy mail. It offers a free online storage space of 1GB for your data and games. Additionally, it also provides the 2GB of inbox storage beside of online storage. It is capable of storing your address book import from other email ids.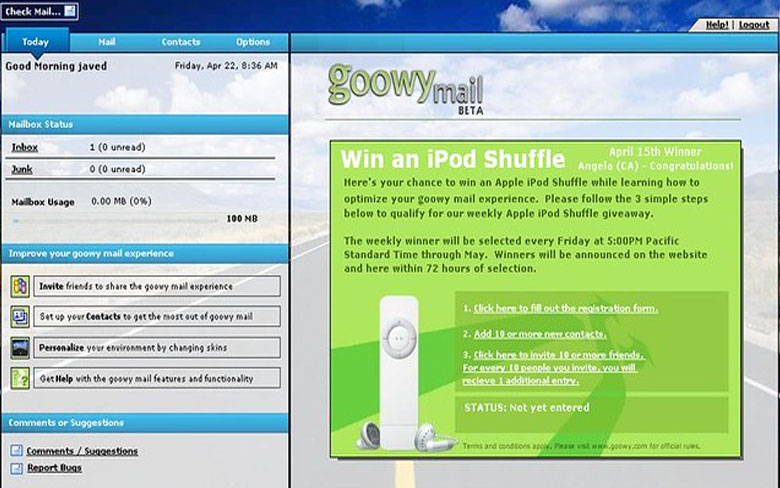 This email service includes different unique features after registration, like widgets, IM, and RSS feed. It will allow you to import images from other email service providers and different widgets like clock, to-do list, comics, iTunes, eBay, weather forecasts, and many more.
However, this email service is not available now, and it gets disconnected.
My space mail provides you access with different social networks to send and receive messages to your friends and colleagues. It offers unlimited storage space that allows you to keep your data without the tension of space shortage. It will let you organize your messages and keep your phone book.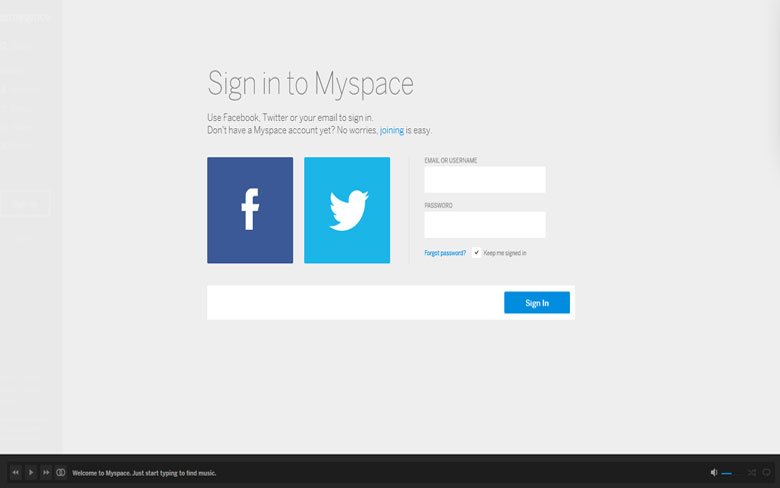 This email service is not provided the facility of receiving and sending features of email from external users. It is provided with solid protection against viruses. The services of this email provider are not available now.