There is a different thrill in playing shooting games offline. The Internet sure is helpful, but it is not always available in some areas. Playing a game that does not involve an internet connection is how everyone preferred playing games way before it got famous.
However, it can be a little annoying to know that the game you selected to play demands an internet connection. It is fun to play games online because you get notified about the new content being published. On the other hand, there are still some games out there that do not require an internet connection and are very fun to play.
Best Offline Shooting Games
Following is a list of the top best shooting games to play offline for Android.
1- Hitman Sniper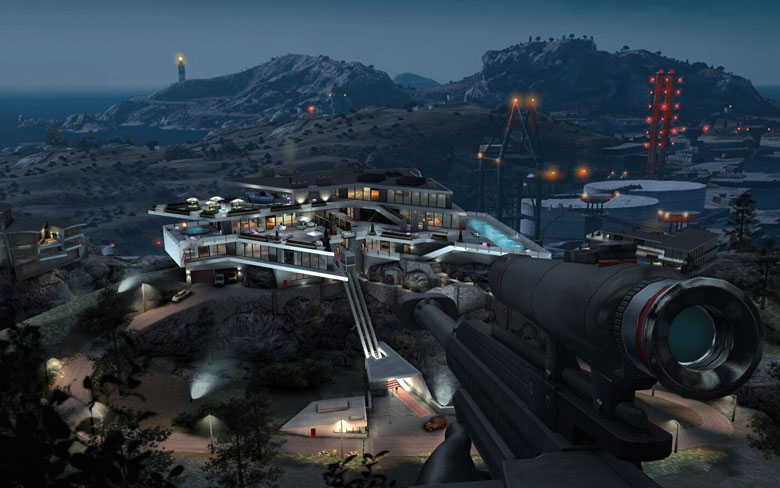 The Hitman Sniper is a very famous offline shooting game because who doesn't love a quiet assassin? The game includes a single Hitman hiding on top of a building and holding a sniper to shoot the targeted criminals. Every level has the same position, but the game gets complicated and interesting as the levels increase. With being one of the best offline shooting games, it is also very easy to play. It is an android game with the best possibilities.
2- Cover Fire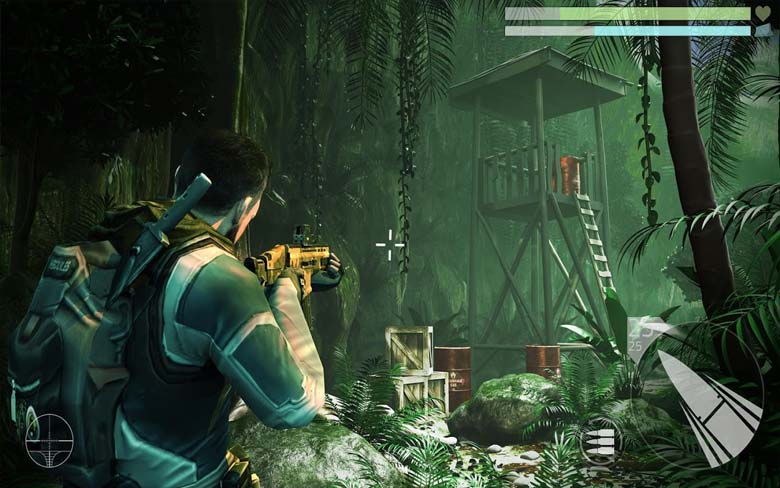 The Cover Fire is the kind of game which will keep you occupied form the beginning till the end. It is supported by a very interesting story, and the gaming strategy it employs is remarkable. You can judge by the name; it includes a cover mechanic which enables the character to take cover behind things. This game does not revolve around just one weapon; it has a variety of different guns you can choose from. Cover Fire can be played both online and offline. When you play it online, you can join other potential players as well.
3- Respawnables – FPS Special Forces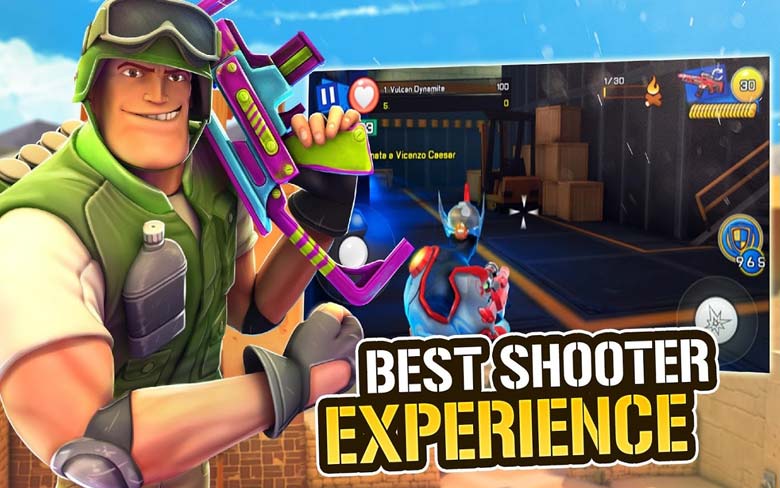 This game can also be played online. On the other hand, you have a lot to learn about it which you can do offline. There are like 158 single player missions that can be played offline to keep you occupied. Also, playing offline will prepare you to play online with other players. The Respawnables is very famous for having cartoon figures, and it is very interesting to play.
4- Dead Trigger 2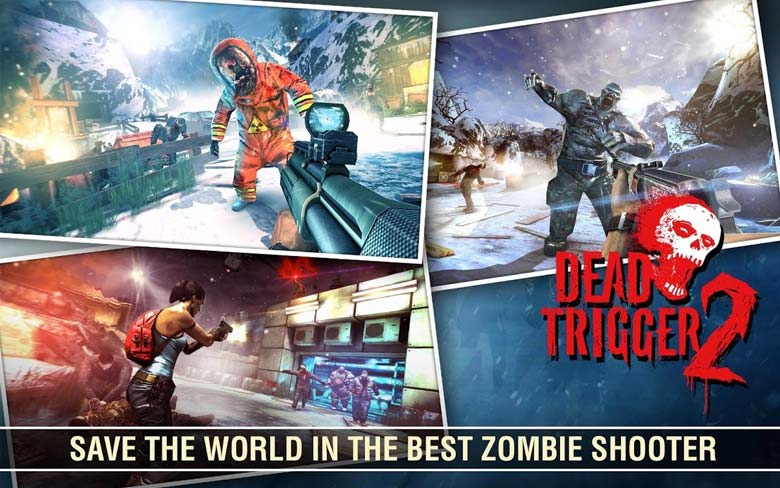 Dead Trigger 2 is the best zombie shooting offline game ever. You are allowed to choose between 50 different shooting weapons. The most amazing feature of this game is that it's every level contains a different adventure, and it is not easy to lose interest in. Zombies are always the main villains in most shooting games, but the Dead Trigger 2 takes the zombie apocalypse to a whole new level.
5- Lonewolf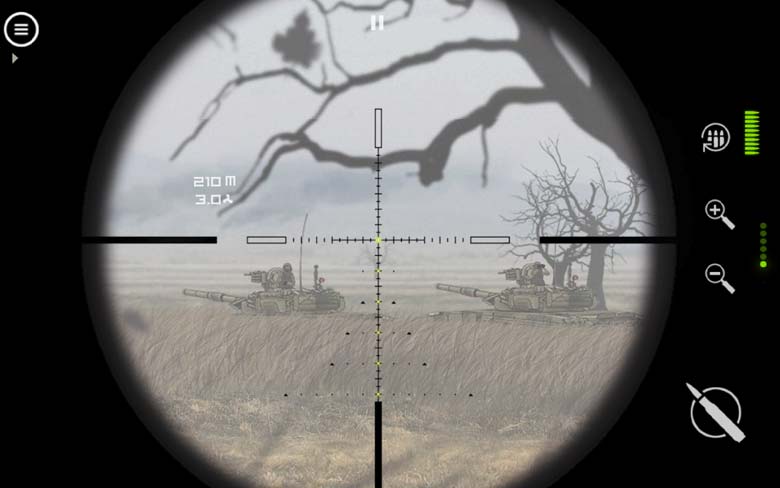 LoneWolf is a game filled with emotional conflicts, and it can be identified from its neo-noir formation. It includes a sniper directed to hit the victims. This game contains about 30 missions, and there is always a different story on each level, which is very long. Other than that, it is a very interesting game for an Android.
6- Mad Bullets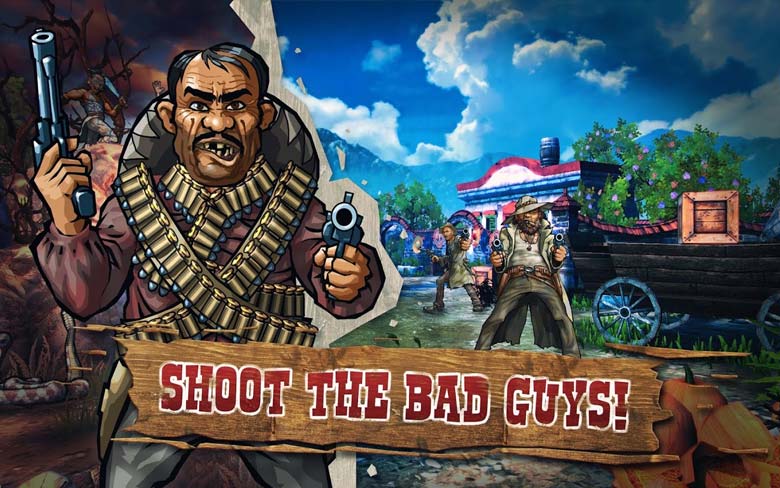 Mad Bullets is not like other shooting games; it is very different. It is like an on-rails shooter game that will take you to the past. It is very easy to play; it only involves the player tapping on the screen to kill the enemies. Mad Bullets takes you into a western town and includes a lot of funny characters that will not bore you and will keep you occupied throughout the game. This game is not complicated at all; in fact; it is good for beginners.
7- Dead Effect 2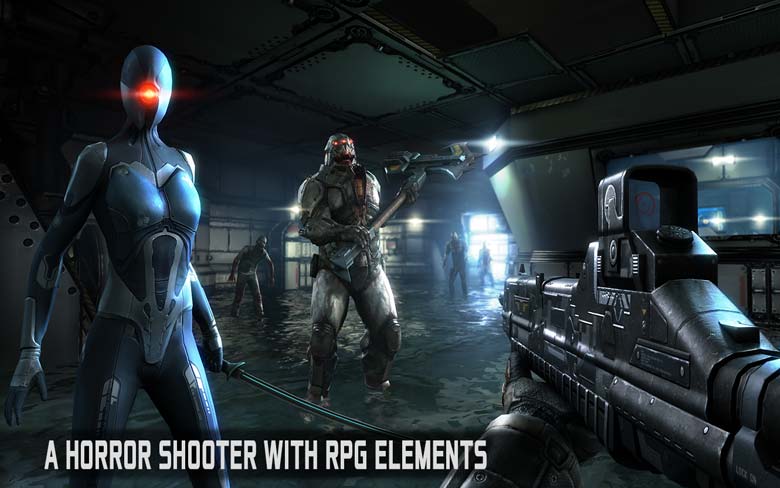 Dead Effect 2 is just like space games, combined with a deadly effect. This game includes one of the best gaming scenarios which will keep the player occupied at all costs. The soundtrack and the story-telling techniques used in this game are stunning. The Dead Effect 2 game developers created this game with RPG fragments that increase the intensity of the game.
8- Overkill 3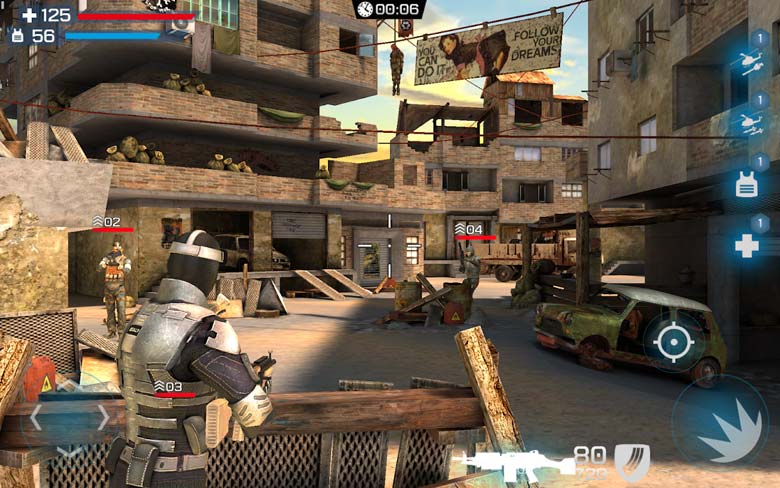 The OverKill 3 is known to be a third-player game. The best feature of this game is its visual features. The game developers have done an exceptional job making sure that the players keep coming back. Its gameplay is created with the expertise to provide the best gaming experience for androids.
9- Sniper X With Jason Statham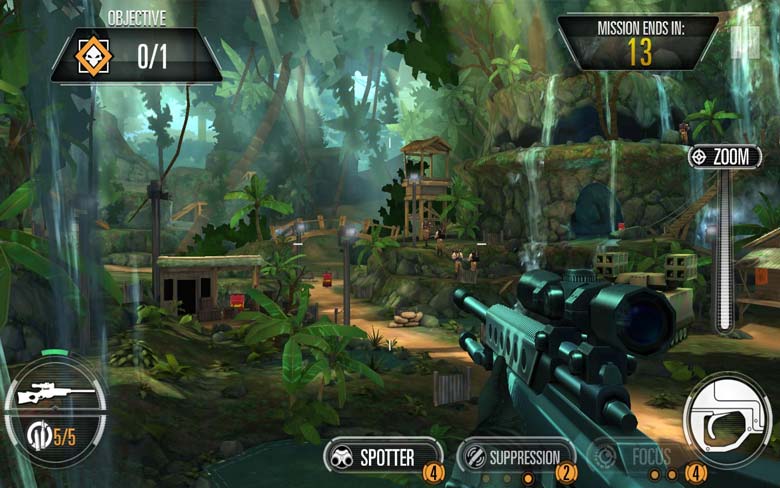 Jason Statham as provided best performances in many games, but in Sniper X, he is the main character. His vocal performance is the main reason why this game is such a hit. He is a part of a paramilitary squad commander and takes you through the different levels of the game. As your level increases, you can be able to customize your sniper in different ways.
10- Into the Dead 2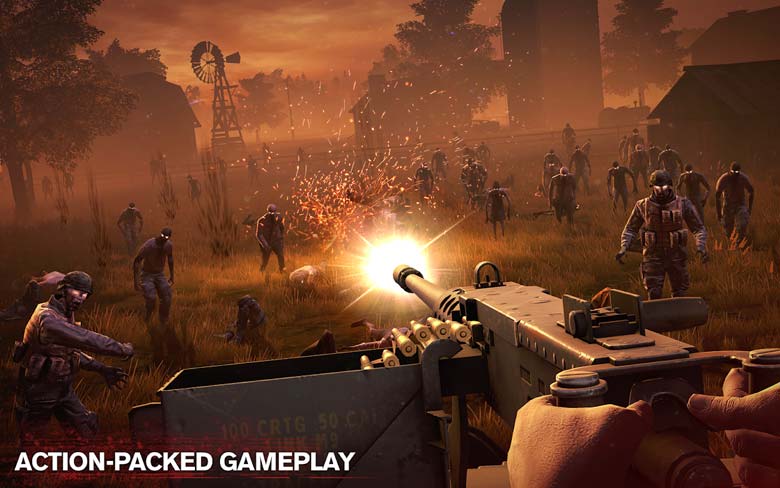 Into the Dead 2 is a very interesting game as it depends on how you play it. This game doesn't just have one end; it revolves around multiples of them. You can fight zombies with different weapons such as guns, chainsaws, explosives, crossbows, and many more. The game takes place in many different locations such as military bases, rural farms, and oil fields, etc.
11- Major Mayhem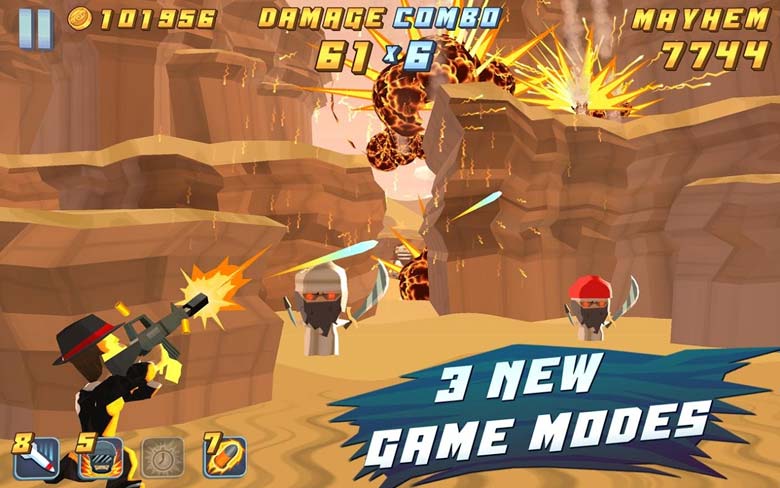 The basic goal of the game: get your kidnapped girlfriend back. The shooter runs around different blocks and shoots different people just to get his girl back. Major Mayhem contains 45 level s, and each level has a different take. The appearance of the game might look simple, but it gets complicated as the levels grow. It's a great shooting game to play online for androids.
12- Call of Outlaws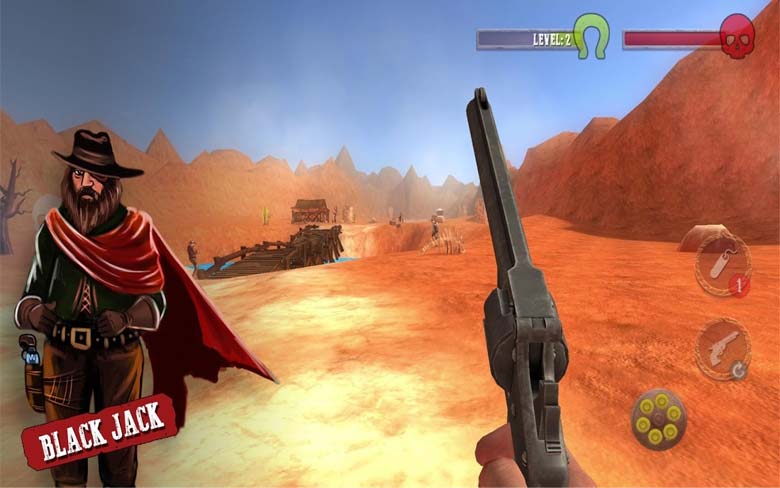 Call of Outlaws has a western look. It revolves around a retired bounty hunter whose life turns completely pointless when his wife gets kidnapped. The game is all about finding the kidnapper and taking back his wife. The game is supported with such great graphics. There is a variety of different weapons involved in this, and you can choose whichever you want.
13- Morphite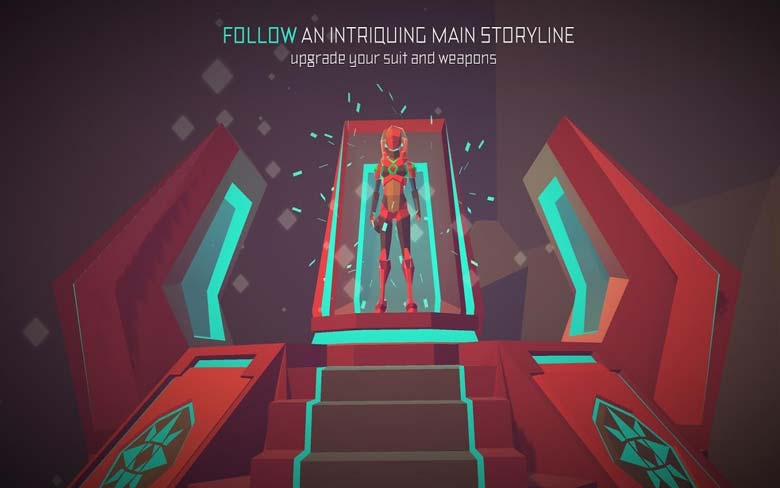 This game will take you back to No Man's Sky. Morphite is based on the future where most of the space is populated. Morphite is the name of the game because it is the material that needs to be found. The features of this game are very explicit, which includes its soundtrack. The first two levels of the game are easy to play, but as the levels increase, the game becomes complicated.
14- Space Marshals 2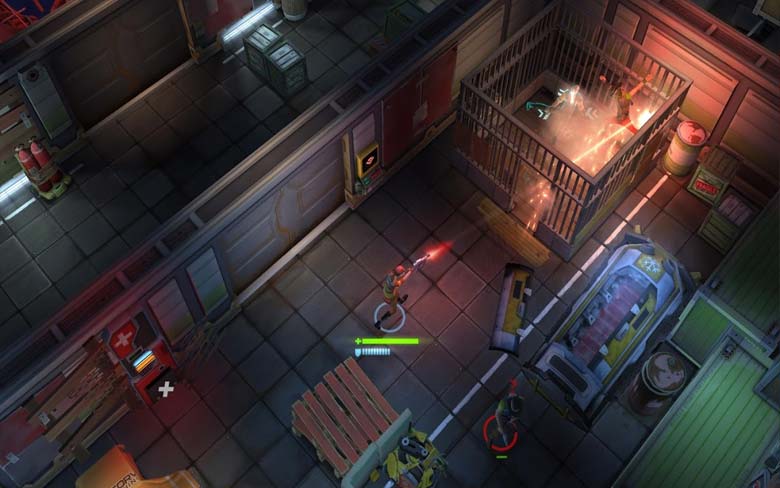 It is a combination of western and sci-fi genre. The game revolves around Burton, who is a specialist in fighting bad guys. With being an offline shooting game, there is a lot of focus required on stealth and combat. The player can take advantage of different situations and take guns from the enemies and make them his own. This game consists of 20 missions, and there are more than 70 weapons from which a player can shoot.
15- Modern Sniper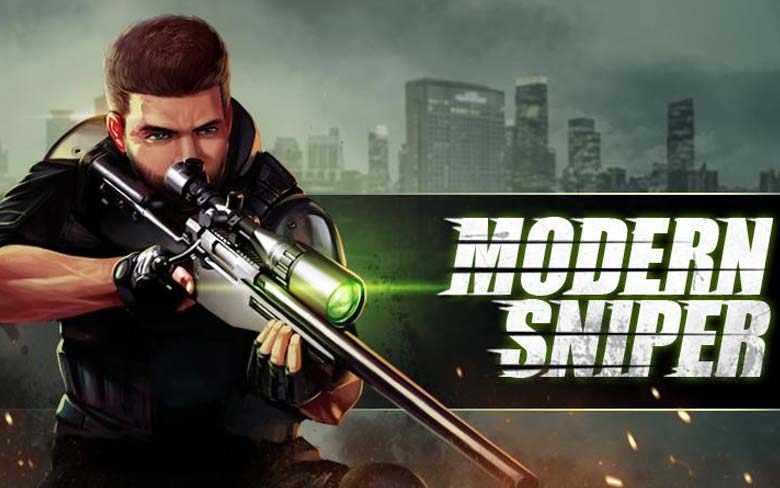 Modern Sniper is perfect for playing in every kind of Android phone. It even works best in slow phones and does not even take up much of the storage as well. This game includes 50 missions and 6 different maps. Every level helps you upgrade your player, and you can choose different weapons as well.
16- Space Armor 2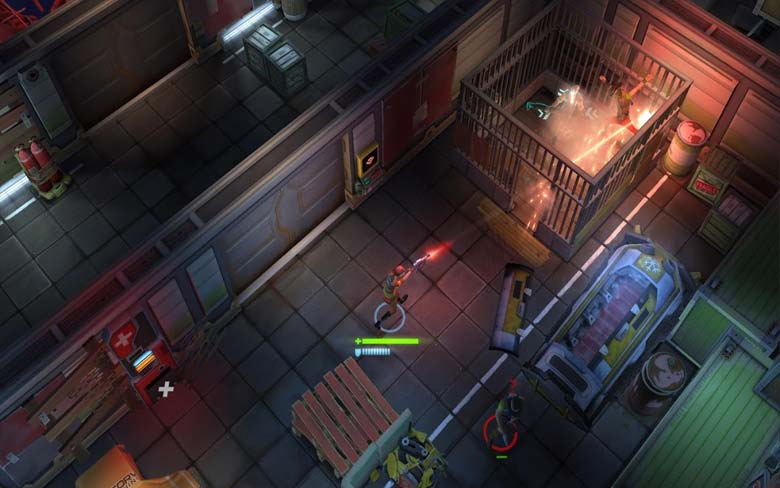 Space Armor 2 is a very old game, and it contains impressive gameplay strategies. It revolves around 6 bosses, and each boss demands a different way of thinking. It also includes a character ranking system, and there is a touch of RPG in it as well. As your levels grow, your weapons also update.
17- Gun War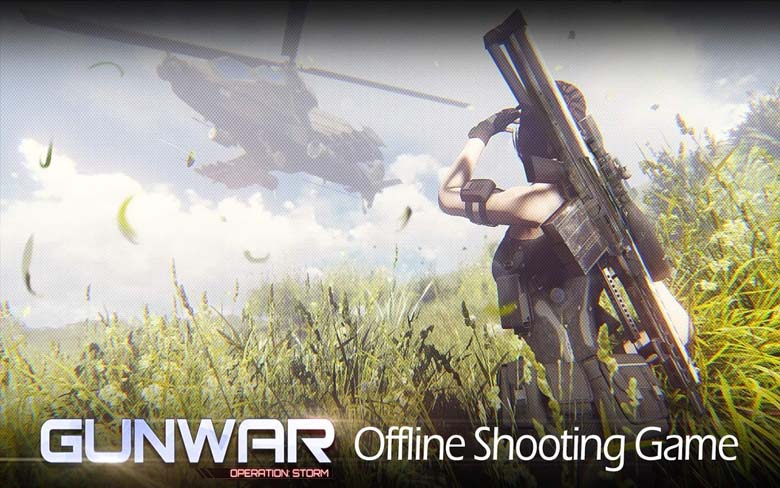 Gun War is not the kind of game with the best graphics, but it does have good gameplay. You get to choose between 50 weapons, and there are about 120 missions in this game. Gun War does not take up much storage space. With that being said, it is a great offline shooting game.
18- Bullet Force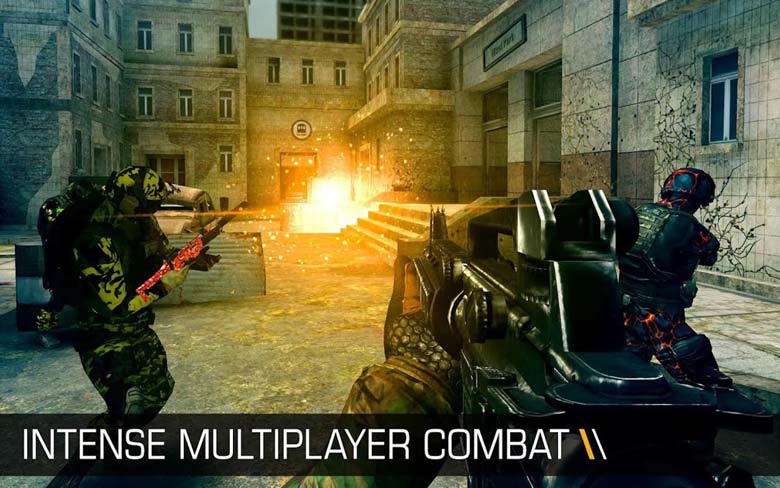 Even from the title, we can judge that this game is all about shooting. This game is equipped with high-level octane and unique gameplay. It can also be played online, but Bullet Force can be played offline as well so that the player can prepare for online gaming. There is a free spectator feature in this game, which will help you take a look at what is going on around the map.
19- N.O.V.A. Legacy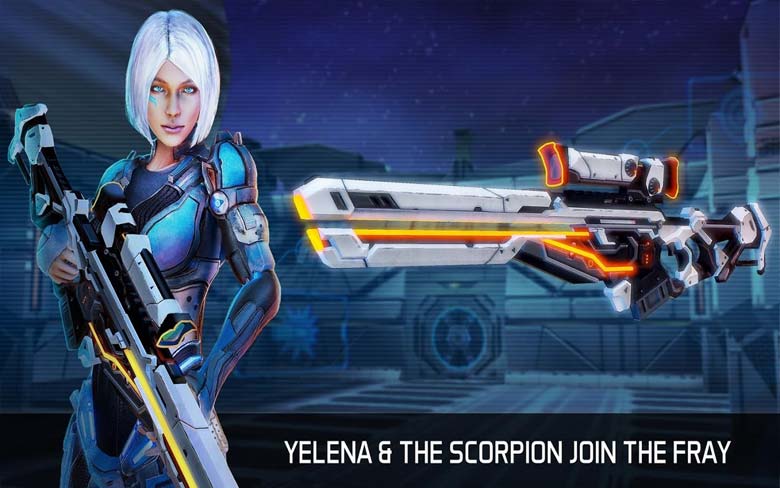 The N.O.V.A Legacy revolves around a marine who is bound to wear his mobile suit and defeat the enemies at all cost. There are 19 levels included in this game, and each level is packed with action. It is both an online and an offline game, but best of it can be played online. This game is truly one of the best offline shooting games.
20- Flats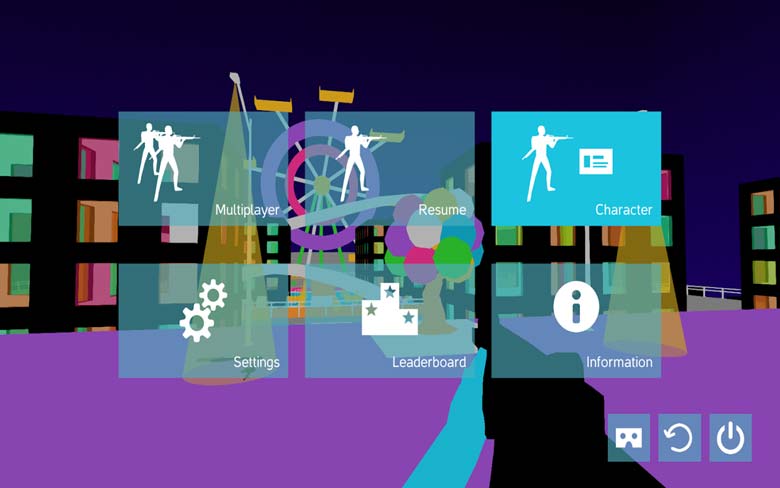 Flats is a very interesting game. It includes many colorful graphics and ragdolls that shoot one another. It is an online game, but it can be played offline as well with just the single-player mode. Flats consist of three special modes; Headshot, Assortment, and Survival. There are different weapons from which the players can choose and shoot.
21- Kill Shot Bravo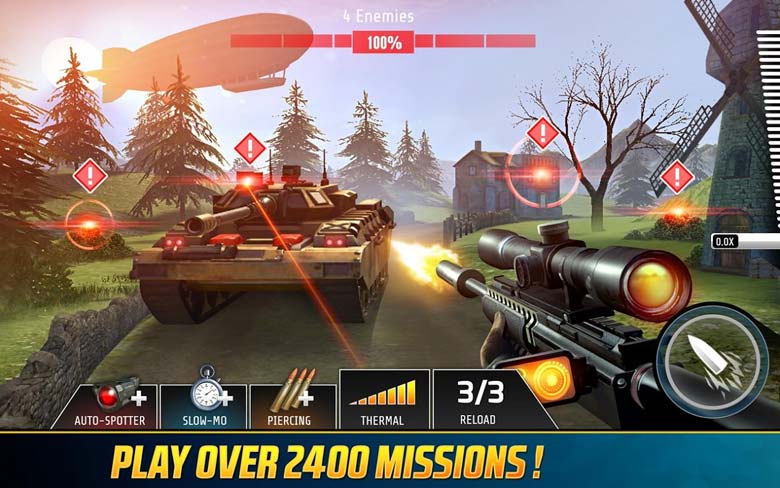 The Kill Shot Bravo supports the Hitman series. The players will get to play this game as a secret assassin employing different strategies for shooting the enemies. There are different locations in this game, and the players can also ride on vehicles, which is the best feature included in Kill Shot Bravo.
22- Shadowgun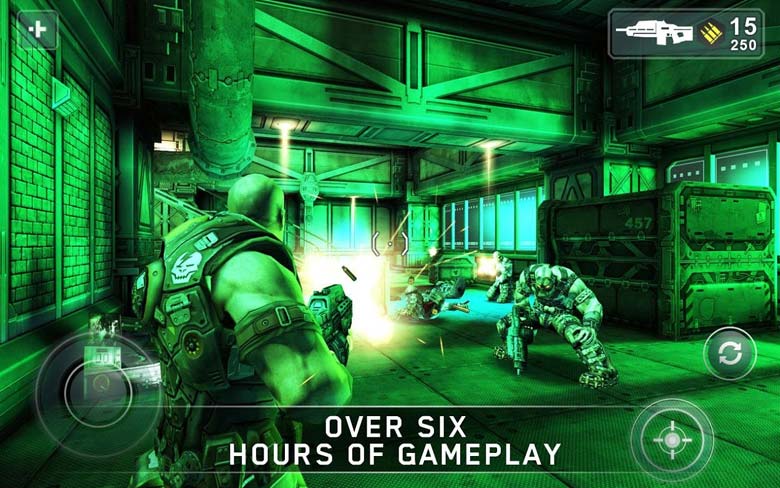 Shadowgun includes a third-player shooting. There are amazing graphics used in this game and provides the best gameplay experience. In this game, the player has to find this bounty and kill every enemy that comes in his way. Shadowgun is a straightforward game to play, and it does not include any complicated controls.
23- Unkilled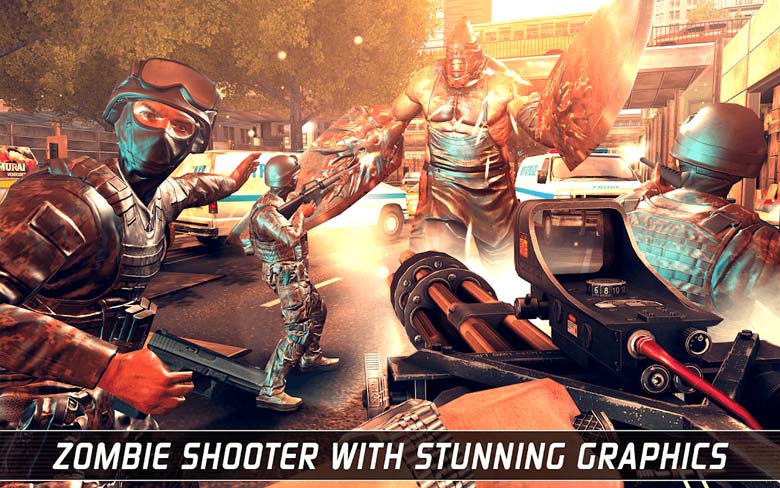 There is a large variety of different weapons the shooter can choose and kill all the zombies he can. As every level increases, the weapons also upgrade. Your weapons will be according to the number of zombies. It is known to be the best offline zombie shooting game.
24- Battle of Bullet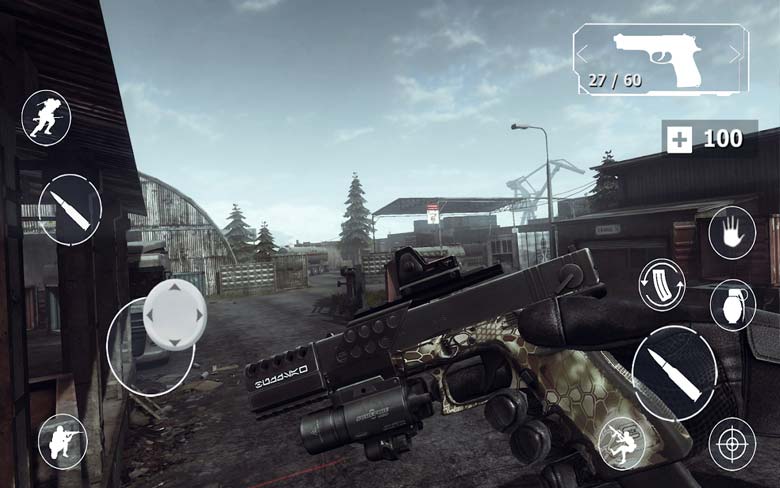 Battle of the Bullet is the best shooting and fighting game ever. There are different challenges involved throughout the game and different weapons as well. You will get to be a part of Special Forces and kill enemies with your sniper and fighting skills. To have the best shooting experience, Battle of Bullet contains a wide variety of weapons from which players can choose. The game is not only easy to play, but it is also very easy to understand. You will never feel lost or unknown because the game will tell you all. Battle of Bullet is like FPS games, and if you like that, then you will love this game.
25- Blazing Sniper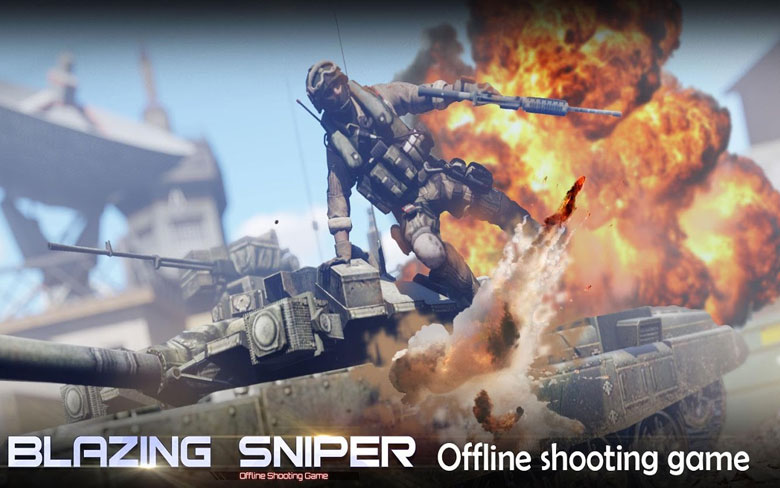 Blazing sniper is an action-packed offline game. The game feels so real that the player looks like a real sniper shooting enemies. The player can choose between a variety of different guns. All of you have to do is to join the special forces, and move on to your missions. You will get to go on top-secret missions as well. As you increase your levels, you can unlock some cool gadgets for your player. The first couple of missions will take a lot of time to cover, but once you get used to the game, you can easily crush your enemies within seconds.
26- Dead Target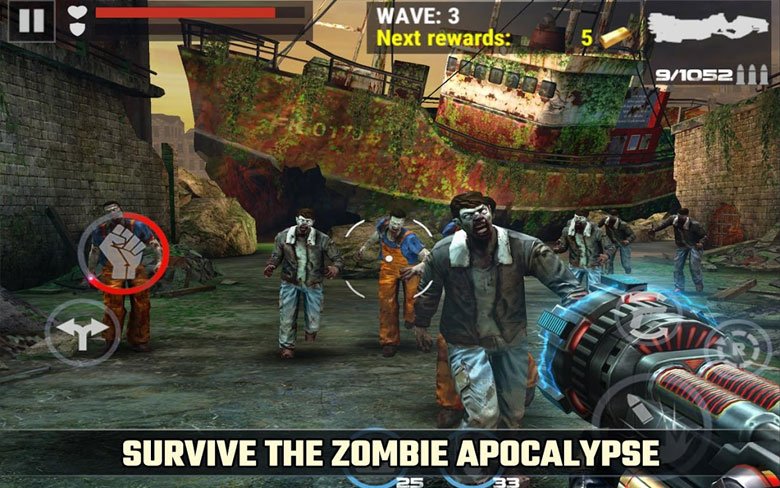 The Dead Target is known to be a very thrilling offline shooting game. It all begins in 2040, where the third world war started. On the other hand, the third war is not like the other two. The minister of defense decided to make an agreement with the CS (a classified organization), which led to the illegal bombing and massive killer production. However, one of the secret service members betrayed the organization, and the plan did not succeed. Half of the country's population has turned into zombies, and the others are trying to survive.
With 3D figures, the game looks more appealing. The music effects in the game are also very suspenseful and sound so real. Killing the zombies will get you on higher levels with different upgrades.
27- Last Hope Sniper – Zombie War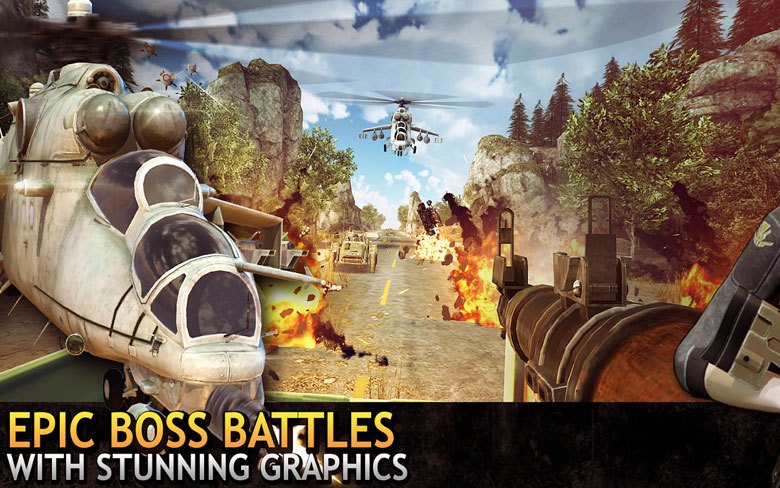 Last Hope Sniper – Zombie War is an awesome offline shooting game. The players will get to search for zombies in different streets with different survivors. There are many locations in this game where the players can experiment with their shooting skills. All you have to do is to pick a position that suits your shooting angle and go crazy.
A lot of weapons will be available for you. However, as the levels increase, the enemies will become stronger, and so will your player.
28- Dead Trigger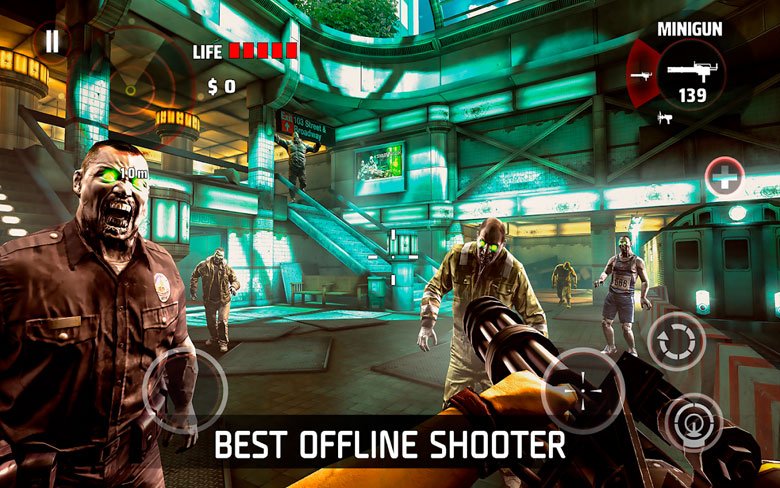 With a virus released in the country, a lot of people turned into zombies. Your player is the only one who has not got hit by the virus. To defeat the zombies, you have to find the core of the zombies and shut the virus down and save your country.
However, this game works with two types of money: gold or cash. The player will get tons of cash for killing the zombies, but the gold is received for leveling up. You get to unlock different weapons as well when you upgrade.
29- Guns of Boom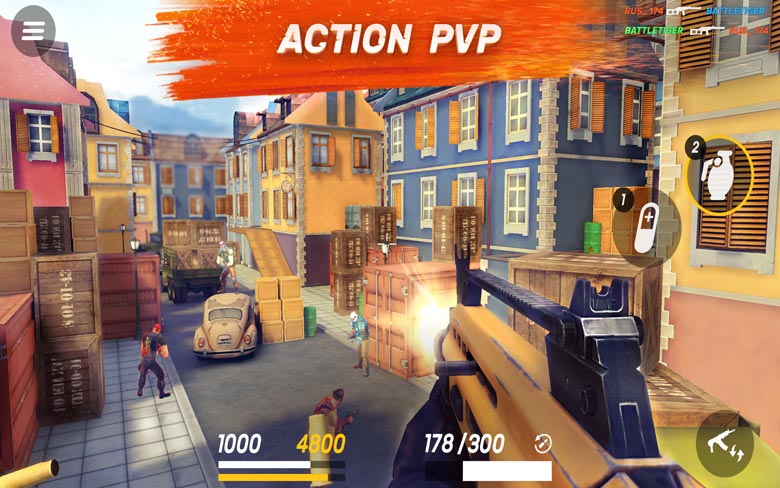 Guns of Boom is a very attractive offline shooting game. It is very comfortable and easy to play on your phone. All you need to do is to grab your favorite weapon and hop into the different locations on the map.
When you get to your selected location, a lot of bullets will come flying towards you, and you have to dodge them or look for shelter. Your thinking will get you to new levels.
30- Ramboat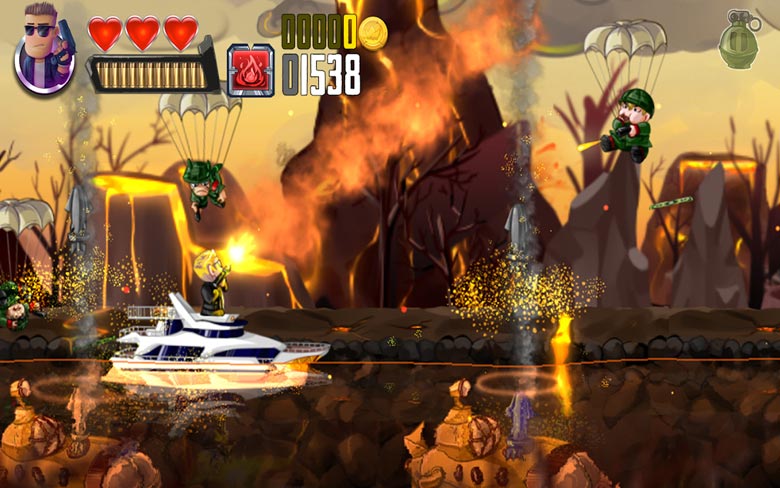 Ramboat is a funny interpretation of the very popular Rambo movie. Membo is the main player, and he has to survive in the world full of enemies. Rules in this game include, bring annihilation, wreak havoc and survive at any costs.
At the beginning of the game, the players will be guided about the different weapons, bonuses, and awards in the game.
31- Zombie Age 2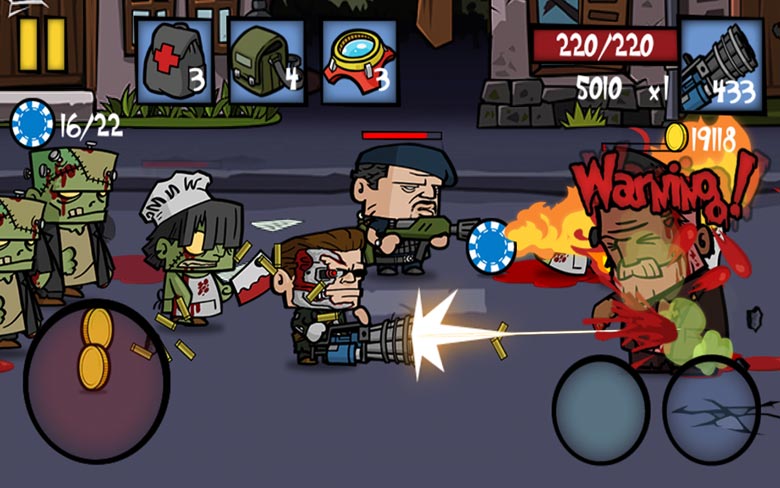 The main thing about this game has arcade control, and once you have that, you are unstoppable. It is a war between the dead and the undead, and no one knows when it will end. The player hides in a refugee from the zombies for a long time and suddenly decides to go out and fight. New levels unlock new weapons.
32- Special Forces Group 2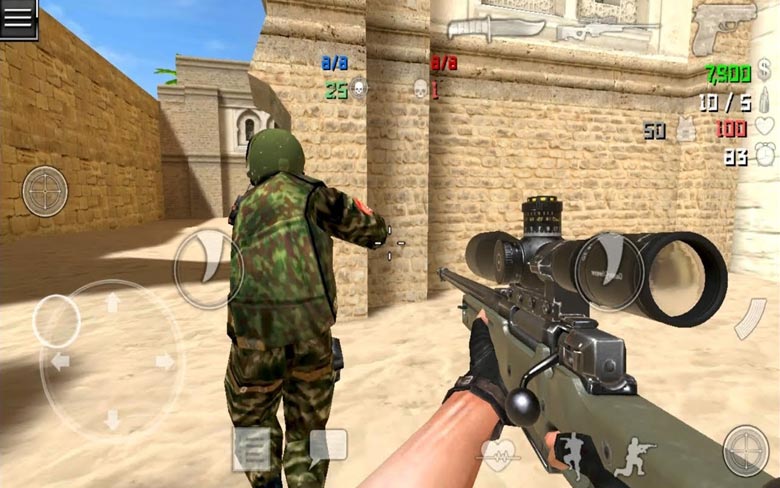 The special forces and a team of terrorists will oppose each other, and it is your decision to choose which side you want. The player has full freedom to move wherever he wants in the game. Any enemies that come in the way have to be killed.
Every battle in the game takes place in different locations. There will also be some refugee places where you can rest and catch your breath.
33- Brothers in Arms 3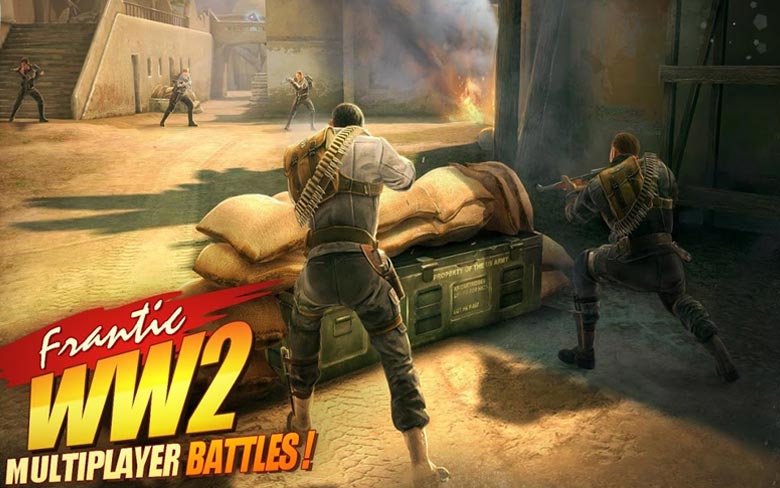 Brothers in Arms 3 is a great game. This game will take you back to World war 2, and there you can experiment with your shooting kills with enemies using powerful guns. You will be the Sergeant and lead your team into battle. You will get to train your team and prepare them for battle mode.
There are a lot of different levels in the game where one can improve his shooting skills. The gameis packed with a lot of chaos and blood.
34- Elite Killer: SWAT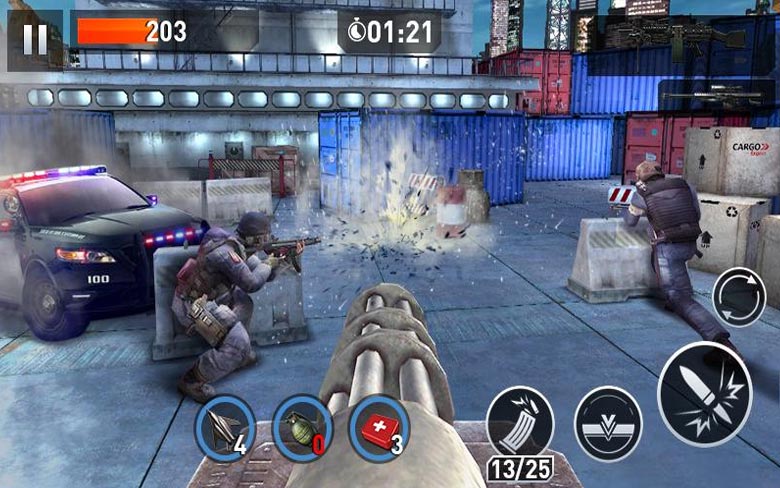 The Elite Killer: SWAT is known to be the best military shooting game. You are an individual who will fight against the bad guys and save the world. Your only mission is to bring back justice to your world and destroy the enemy's base. As your levels increase, your weapons will also increase, and your strength to conquer the enemies will also become more.
All you have to do is destroy the enemy's headquarters and become a superhero.
35- Major Mayhem 2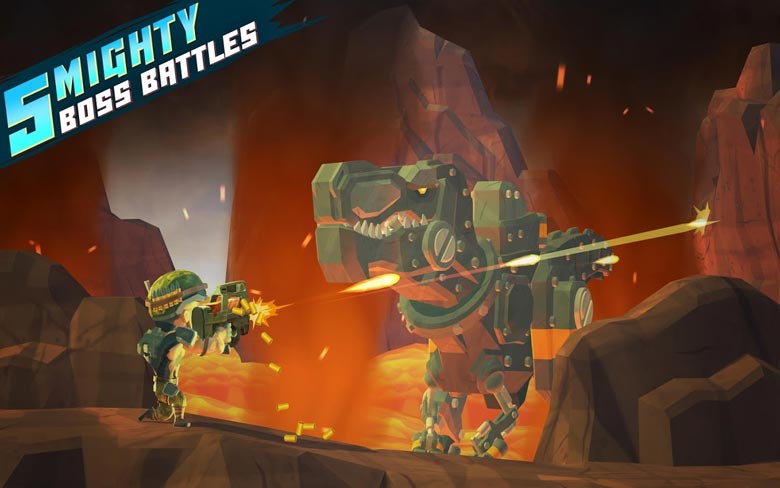 Major Mayhem 2 has a lot of missions and special locations where the player can be an expert at shooting. If you choose to use all of your skills in the game, you can increase your player's strength and unlock many cool gadgets.
36- Modern Combat 5: eSports FPS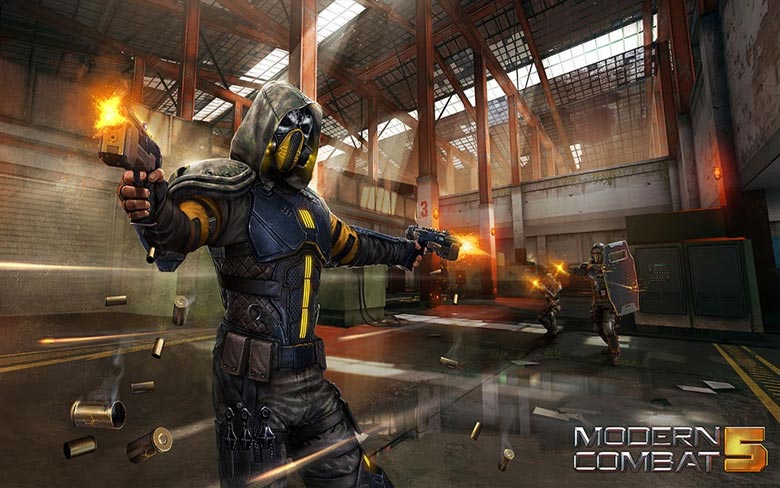 Modern Combat 5 is a very amazing game in which you will get to invite your friends and have a battle with them as well. Even if you are playing alone, you will still have the strength to conquer the enemies and save humanity from evil monsters. You will be able to free your country from the evils of the corrupt.
37- Death Race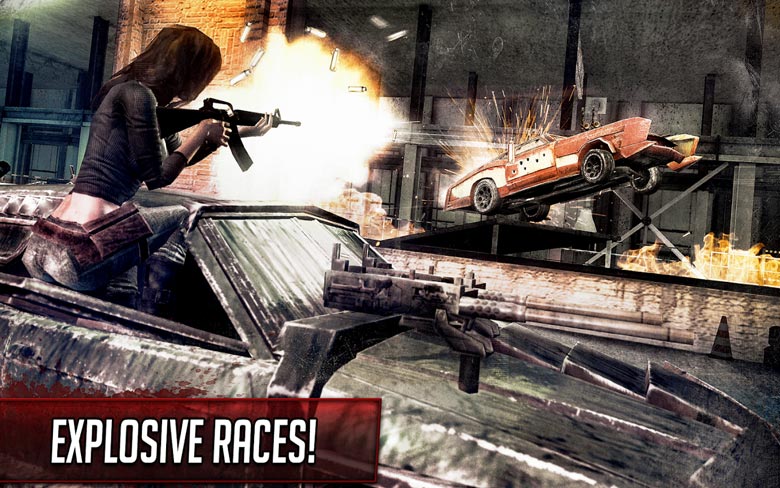 If you want to have the deadliest racing experience ever, then Death Race is the best game for you. You will get to unlock different types of weapons and cars. Death race has many amazing 3D graphics that will attract the player.
38- MAD Zombies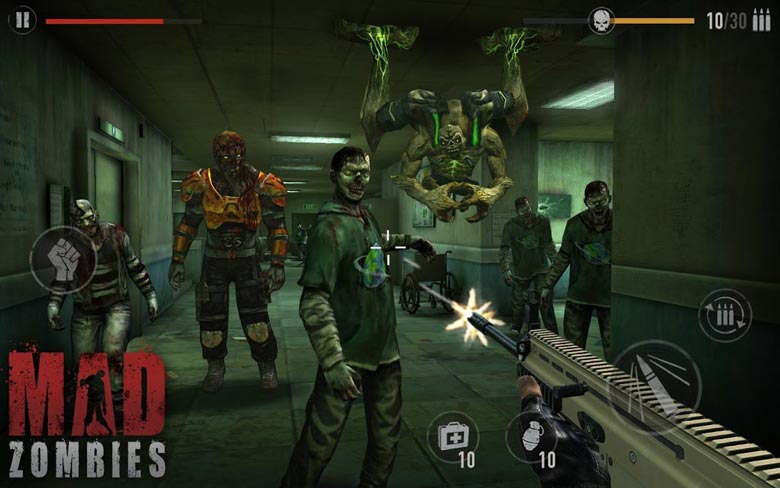 MAD Zombies is all about zombies and shooting them. You are the future of your country, save your people, and unlock different levels and weapons from the game. The major aim of the player is to kill as many zombies as he can.
39- Counter Attack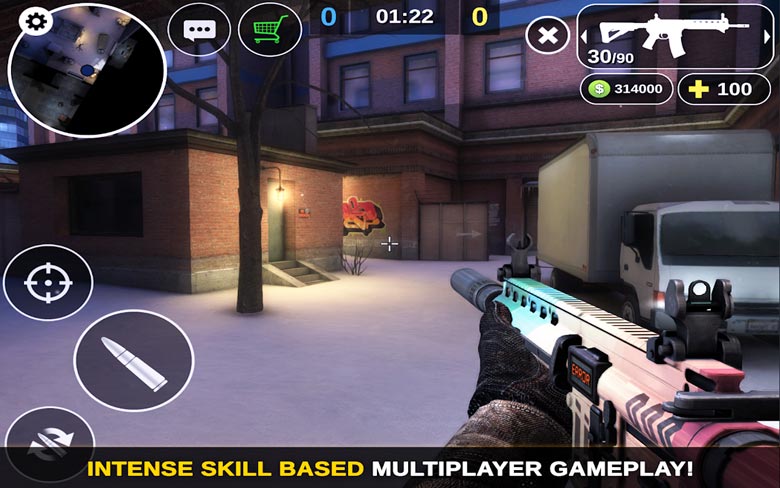 A task force got stuck in an unknown city, and there was a cargo filled with nuclear weapons coming. During waiting hours, the enemies started to attack. Counter Attack is all about shooting the enemies and completing the demanded mission.
40- Dead Warfare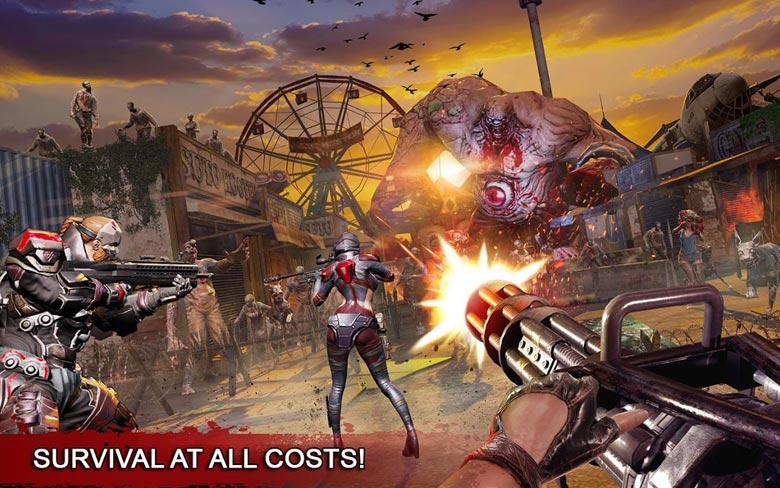 Dead Warfare is game based on the year 2072, where a zombie apocalypse has shattered the humans. To deal with the zombies, the MPS-16 group is called to save the people. The group hears that there is a cure for the virus in the Middle East; they go there but never return.Warfare has a huge variety of weaponsfrom which the player can choose and be a part of the survivors.
41- CyberSphere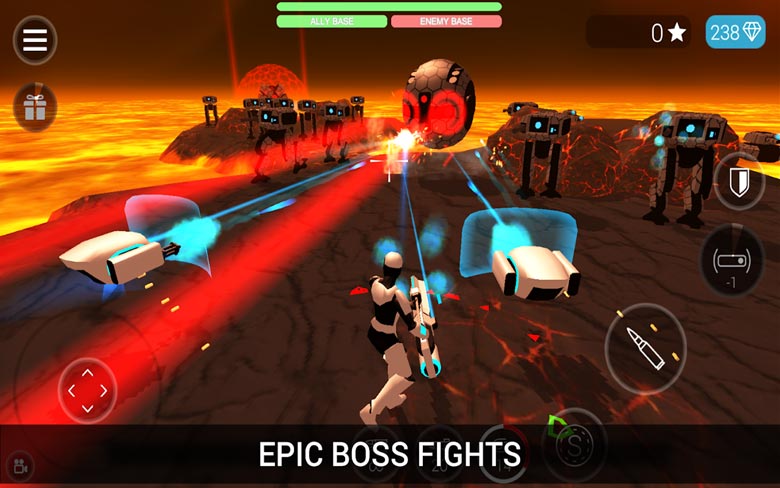 CyberSphere is about a modern robo-shooter who stands alone against thousands of enemies protecting its kind. The game is about a war which has been going for a long time and has caused a lot of damage, and the players have to do whatever they can to end it. To end the war, things can get really difficult.
There are a variety of weapons from which the players can choose and help to end the war as soon as possible.