Are you one of those who consistently have great ideas for apps but lack the coding skills to make them a reality? If you answered yes, please continue reading. Fortunately, you are not alone, and developers have devised a method to allow you to create your apps without writing a single line of code. If you think this sounds good, wait until you see the list of no-code app-building tools we have put together for you today. Every app builder we mention today is completely beginner-friendly, so if you're not confident in your app-building abilities, don't worry-you'll be in no time. Let's dive right in and see what each of these tools has to offer and how you can create the app of your dreams without breaking a sweat.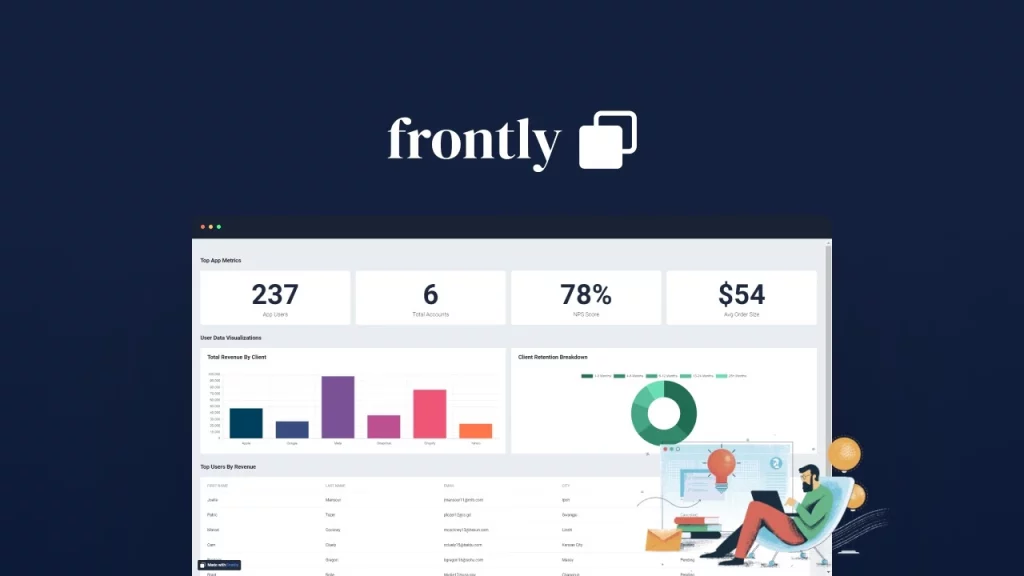 Let's start with Frontly, an absolute beast of a no-code tool. If you're a frequent user of Google Sheets, Frontly can quickly transform any sheet into a functional and appealing app. This tool allows you to add over 20 modules, each of which can be customized by changing the layout, colors, text size, and other settings. Frontly can also be embedded on your website, where it will continue to retrieve data from your Google Sheets in real-time. Frontly is incredibly simple to use, with excellent UX and UI design, making it ideal for beginners who don't know how to read or write code.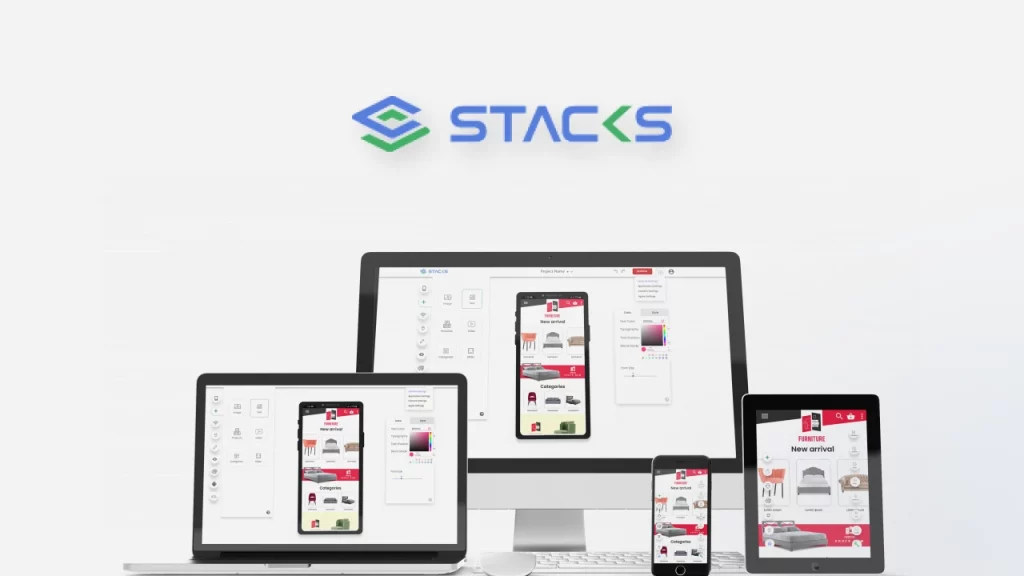 Stacks is another excellent choice for those who want to create visually appealing apps in minutes. You can customize everything with this tool by adding images, changing the text size, videos, products, and more. It employs a drag-and-drop builder, making the entire app creation process as simple as lifting a feather. Stacks provides access to over 20 templates as well as multiple languages. This brilliant tool also integrates with Google Admob and provides analytics for your app. Stacks can help you create the first app you'll want to share with the rest of the world in just a few clicks.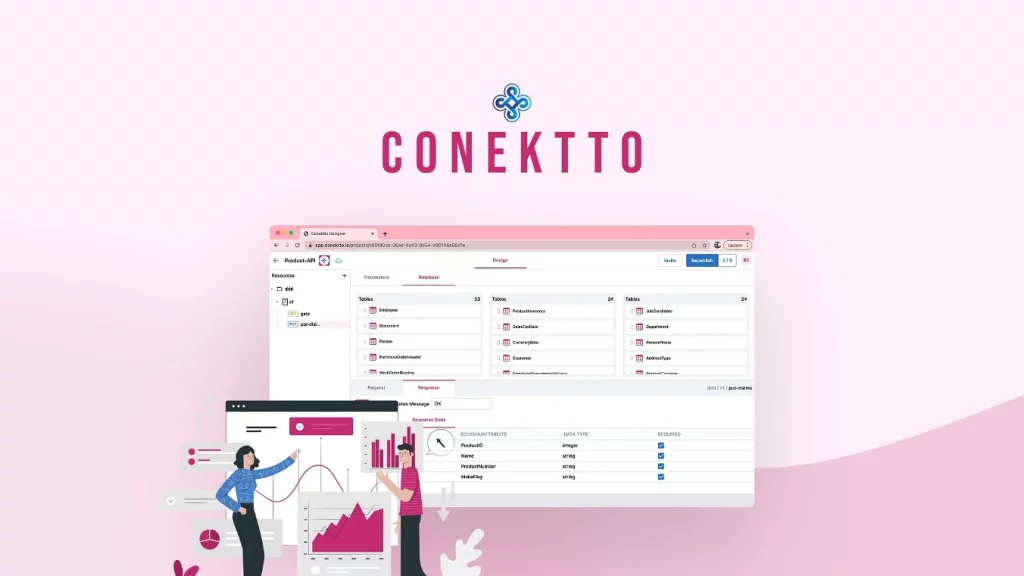 Look no further than Conekkto if you need to build and test an API. This simple API builder lets you connect to your database in seconds and import auto-generated source code. The best part? It is entirely AI-powered, which makes API development much smoother and faster. Conekkto claims that their AI SDLC can generate API artifacts from a single metamodel and support the entire API process, from ideation to deployment.
This tool also generates tests for your API and simulates their functionality within the tool before deployment. It's also worth noting that it integrates with MySQL, making it suitable for small and large businesses.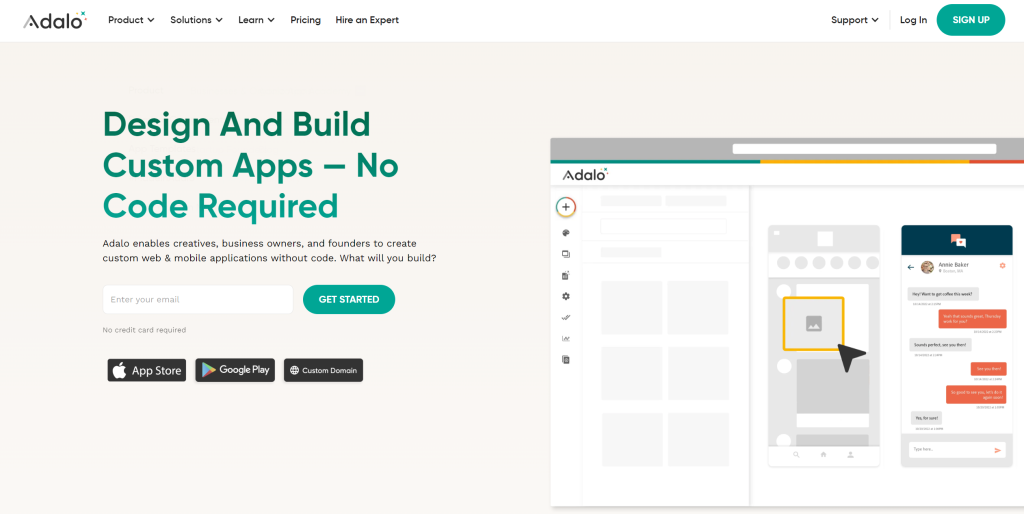 You've probably heard of Adalo, but if you haven't, it's an app builder that allows you to create native mobile and desktop apps without coding. Because this app builder supports native mobile app development, you can easily share your finished product on both the Google Play Store and the App Store for iOS.
Adalo also allows you to set up your database, create workflows, and integrate your apps with an API. Choose from various templates and build your app in seconds with their infinitely customizable drop-down builder. If you don't want to use pre-designed templates, you can create your app from scratch by assembling various components.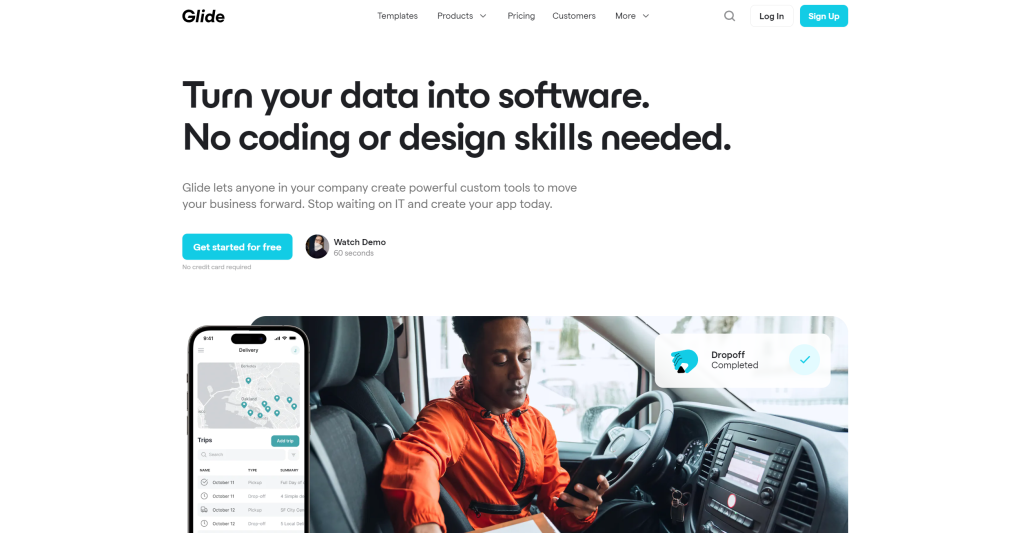 With its straightforward drag-and-drop builder, this app builder allows you to quickly create an app from scratch. Glide will ensure that your newest creation looks and feels like a professionally developed app by adding any component your dream app requires. All you need is a spreadsheet that you connect to Glide, and this tool will retrieve any critical data in real-time.
If you know how to code, adding simple conditional logic to your spreadsheet will take your app to a new level. Regarding the app's layout, you can choose from more than 100 pre-designed templates if you're not feeling particularly inventive. You can then edit and customize the template to your liking.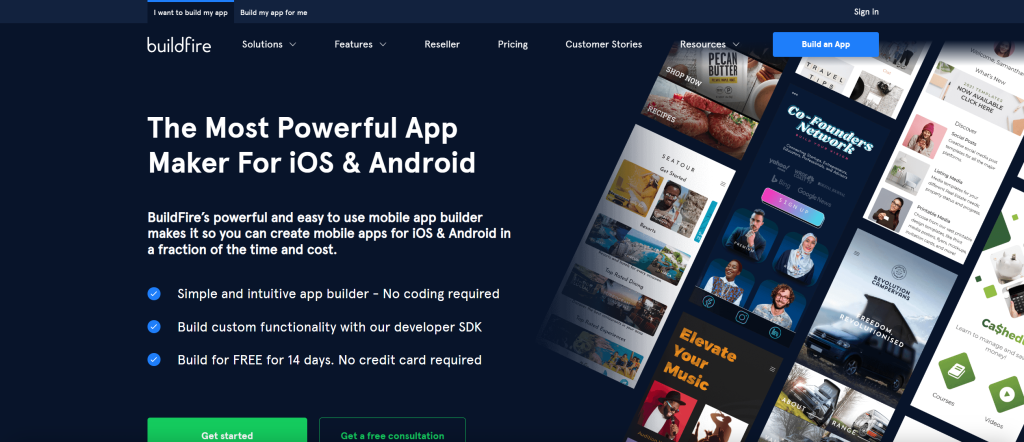 Buildfire allows you to create native mobile and desktop apps in minutes. This tool guides you through the entire app development process, from start to finish, and its beautiful UX/UI design assists any beginner in bringing their ideas to life. Buildfire lets you create apps from scratch using its drag-and-drop editor and publish them to both the Google and Apple app stores.
You can make any app, from e-commerce and communication apps to event and fitness apps. Buildfire has your back no matter what your business objectives are. Buildfire offers free app development for the first 14 days and free consultations on their website!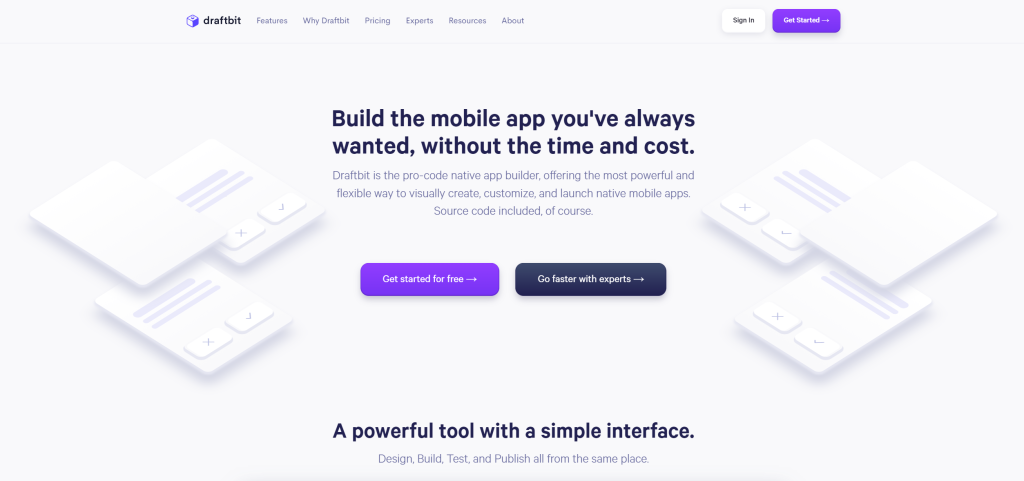 If you don't want to use templates and want something that allows infinite customization, we recommend Draftbit. This user-friendly app creation tool will enable you to customize every detail with its drag-and-drop editor, and if you're just getting started, Draftbit provides some guidelines and tips on what you can try out. You can also test and preview your app before releasing it to the public, and you can connect it to various spreadsheets to retrieve valuable data. Of course, if you're not a big fan of starting from scratch, Draftbit offers a variety of templates tailored to any business's needs.
Conclusion
We can't think of a single reason why you wouldn't try this experience now that you've seen how simple it is to build apps with tools like Frontly. Don't worry because any mistakes you make can be easily fixed; all you need to bring to the table are creative ideas. Turn those shower ideas into reality; you might create a life-changing app for many people.
With so many components and details to add and remove, each app builder has something to offer to create a visually appealing and functional app. Don't wait any longer; try them out today!