MailChimp indeed is one of the most favorite email marketing software globally. This all-in-one marketing solution provides a user-friendly interface with plenty of professional templates and marketing tools to grow your business in no time.
Although large companies prefer MailChimp to scale their businesses, many small companies can find MailChimp overwhelming and expensive. So, without further ado, this is why today we present you with a list of the 6 best MailChimp alternatives which you can use for your marketing strategy.
1. Moosend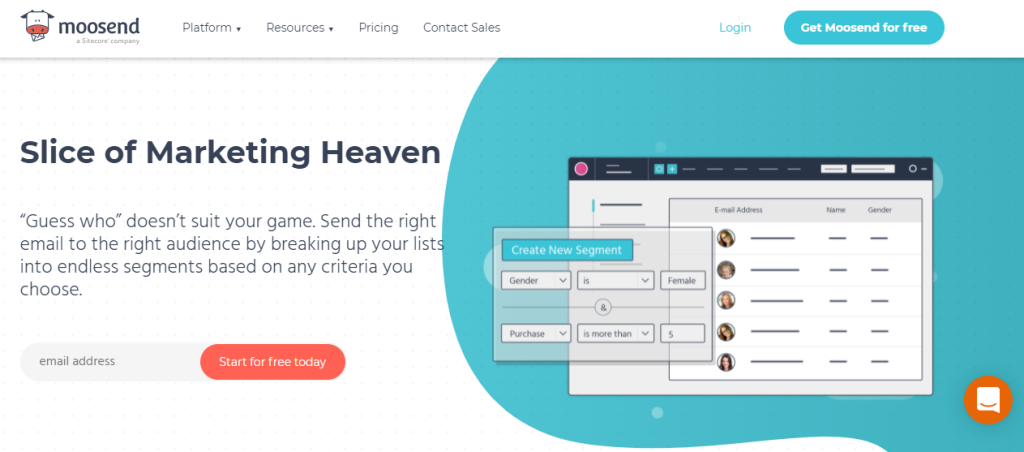 Moosend is a simple email marketing and automation tool that offers various features that can help you improve your marketing campaigns. This tool includes an easy-to-use user interface, making it suitable for both novice and advanced users.
It also has a versatile drag-and-drop email builder that allows you to create drip campaign from scratch. If you lack time and want a quick build, there are plenty of premade templates to choose from.
Thanks to the "MailChimp synchronization" feature, the transition from MailChimp to Moosend is relatively painless, which automatically imports all of your contacts.
No matter the price plan you choose, you even get unlimited customer segmentation available on the free program. All things considered, Moosend is a simple tool with incredible capabilities.
2. Omnisend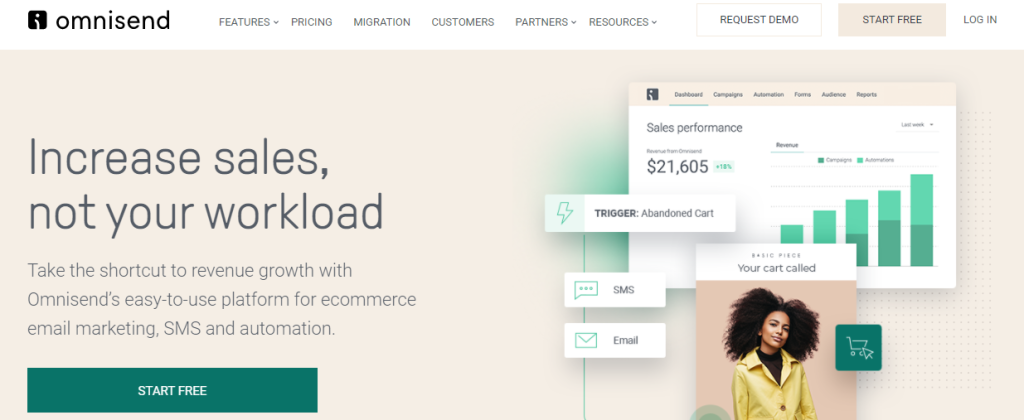 Omnisend is a marketing automation tool that specializes in eCommerce. You can segment and customize your message with Omnisend based on customer profile, product clicks, and shopping behavior. This tool also provides several prebuilt email templates and an easy-to-use email editor.
Combining this with yet another great feature called Product Picker, you can quickly assemble your product-oriented newsletter. Select desired products from your store in the editor, and you will be able to see all the product's images with relevant details in the emails.
Additionally, Omnisend integrates your social media, SMS, and online presence for a comprehensive marketing overview. Overall, this tool is an all-in-one MailChimp replacement for your eCommerce business.
3. Sendinblue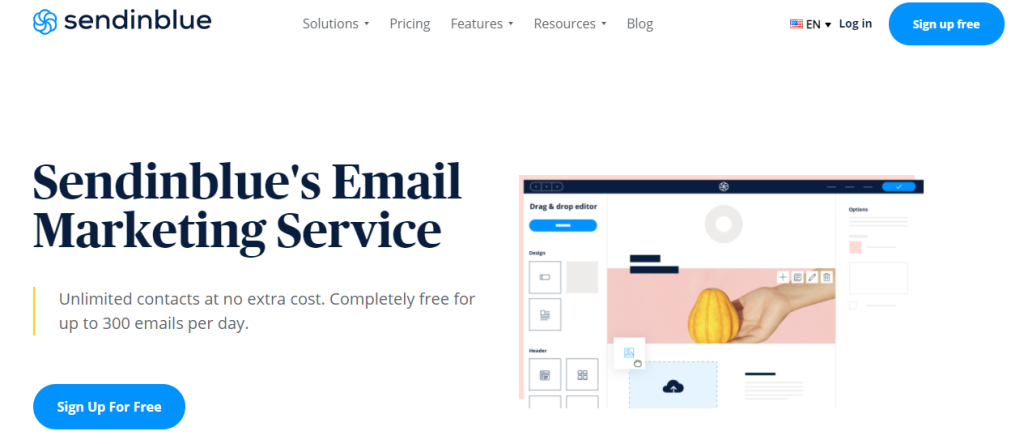 If you prefer the qualities of MailChimp but still want something more, have a look at Sendinblue. Sendinblue is a full-service email marketing provider that provides free newsletter templates and an easy-to-use editor. It also includes pre-configured email automation and automation workflows.
Sendinblue also makes it simple to manage and import your contacts. Import can be done from CSV and TXT files or copy-pasting them into a form in Sendinblue.
This tool also prioritizes transactional emails over marketing emails, which can significantly improve your business workflow when combined with segmentation options. Deliverability and advanced integrations make Sendinblue a quality MailChimp alternative.
4. HubSpot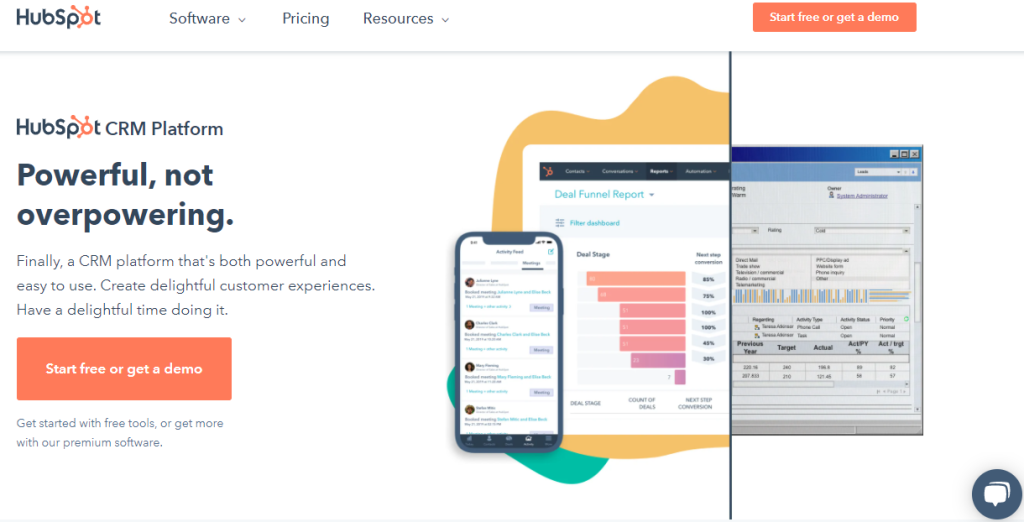 HubSpot is a platform that merges marketing automation with powerful CRM. With HubSpot's CRM, you can get a valuable overview of your customers and their interaction with your business.
Furthermore, you can personalize email campaigns even further to provide your customers with a more tailored experience using CRM data.
A quality assurance tool feature allows you to preview and test your emails on different devices to prevent mistakes while making email campaigns. In addition to the assurance tool, you also get free access to signup forms and a landing page builder.
5. GetResponse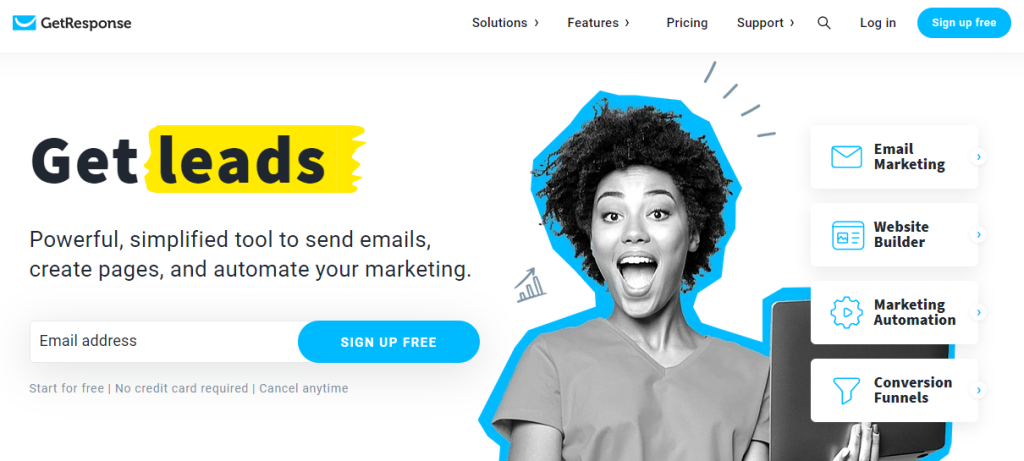 With over 350,000 email marketing customers, GetResponse aims to be an all-in-one marketing solution. With GetResponse, you can easily create mailing lists and quickly send newsletters.
You can send emails at predefined intervals using the "Autoresponders" feature. You can, for example, set them to be sent immediately when a customer joins your mailing list. Or even a week later to ensure they receive a discount code that they can use on your website.
Furthermore, with GetResponse's automation builder, you can create multiple Autoresponders based on your customers' shopping habits.
With GetResponse, you also access more automated sales funnels and a webinar function. That function helps you produce live and paid webinars so you can connect with your audience and increase engagement with your brand or business.
6. MailerLite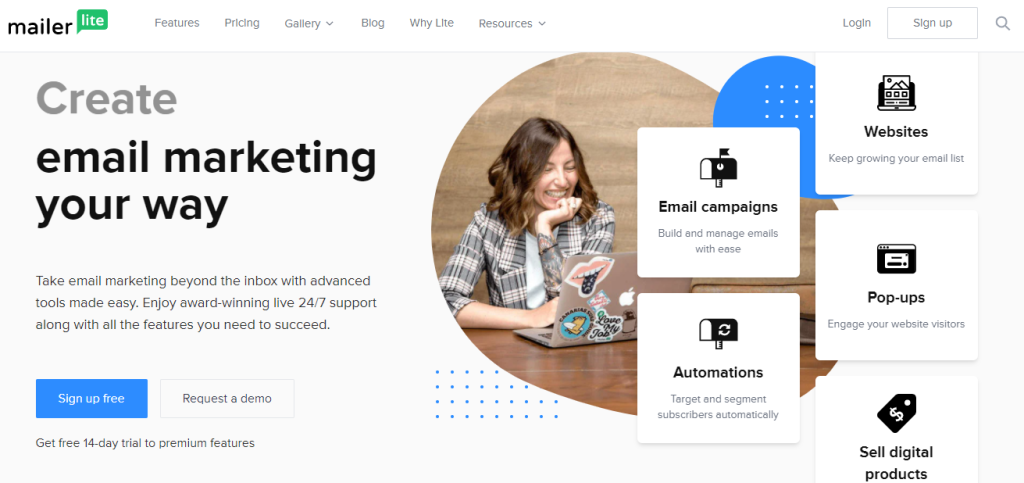 Last on our list is an email marketing tool called MailerLite. MailerLite is user-friendly and has various features that any business email marketing needs. With MailerLite, you get over 50 premade email templates for a quick newsletter building.
You can easily convert your visitors into newsletter subscribers with featured and floating pop-up forms. Then you can easily segment those subscribers into different groups defined by various parameters such as age, gender, country, etc.
MailerLite not only creates email forms but also can help you create landing pages and websites. The landing pages can then be displayed on your website or hosted on the MailerLite domain. A simple interface combined with many features is an excellent alternative to MailChimp.
Conclusion
Even though MailChimp is one of the most in-demand email marketing tools, there are still exceptional MailChimp alternatives that you can start using today. Simply choose one of the tools on this list that suits your business the best and upscale your business in no time.