A logo is the most crucial part of your brand, and if it's a good one, people will remember your company for it. Unfortunately, the same thing applies if it's not the greatest one.
However, many companies or personal small businesses already put a lot of money into their business. They don't have much money to splurge on something that seems as trivial as a logo. Hence, the best thing to do is probably hire a designer and create the logo of your dreams for a fee.
Trivial as it may seem, it is more important than you might think at first. But, if you can't afford to pay a designer to create one for you, there are ways you could do it for free. The DIY route isn't for everyone. You must be aware of that since not all of us are particularly creative or have any idea of what we're doing when it comes to design.
Also, that's why we'll be recommending both logo makers and logo generators in this post. So, that everyone can find a proper tool to create the face of their brand.
Free Logo Makers
With logo makers, you will have to create the design yourself, mostly from scratch. However, most of them offer a variety of icons and elements to choose from. The overall look of your logo is entirely up to you. Furthermore, if this isn't what you're looking for, feel free to scroll down and check out what logo generators have to offer.
1. Ucraft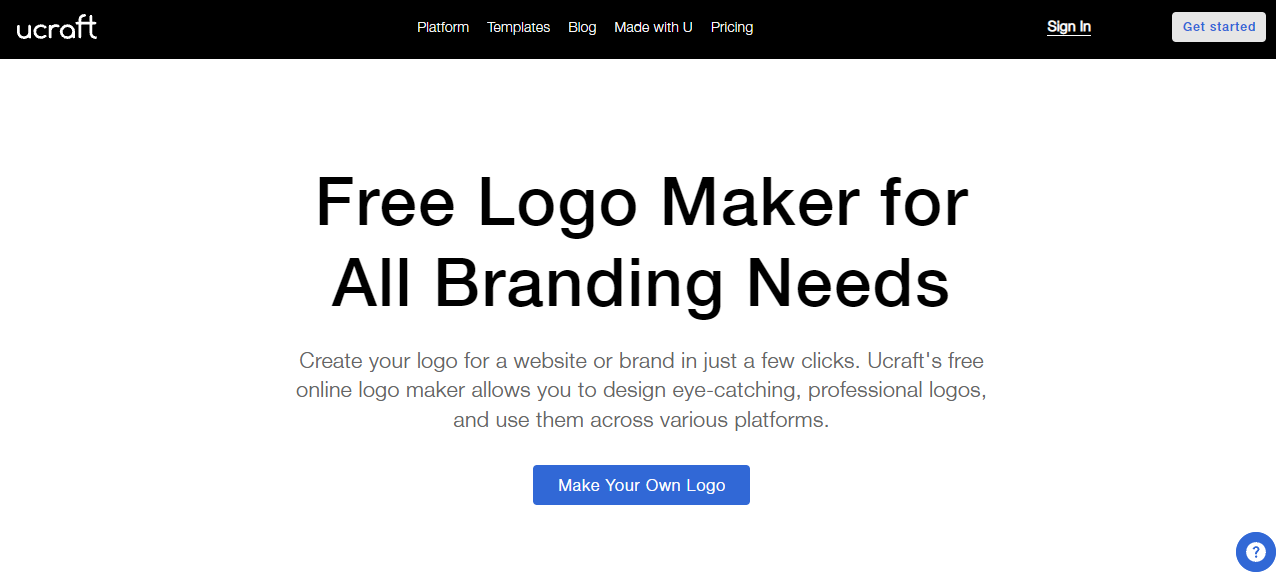 Ucraft is a relatively simple online logo maker. Once you open the editor, you'll have a wide variety of icons, texts styles, and shapes to choose from. All of them can be combined but also manipulated and customized to create the logo of your dreams.
You can move the elements around, turn them and resize as much as you want. There's also a pretty good selection of fonts, so it does not lack in that department.
However, the editor itself and the logos you can create with it are pretty straightforward. So, if that's what you're looking for, Ucraft is an excellent choice. And even if you think that this is not the one, continue reading and find the one that suits you better.
2. Zyro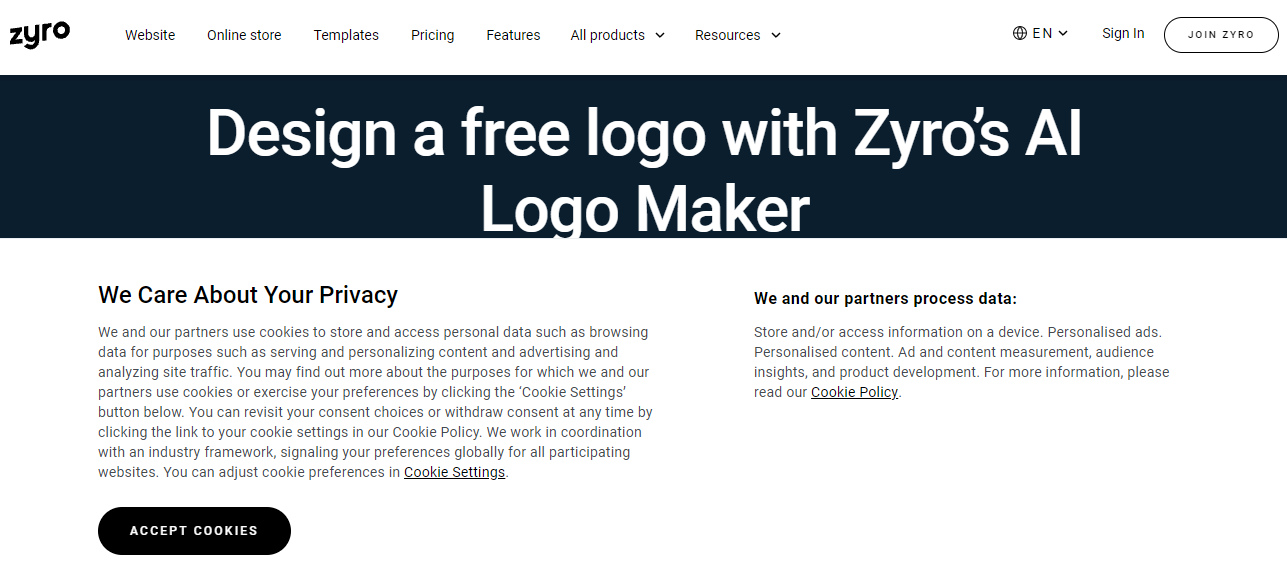 Zyro seems to have slipped under the radar for online logo makers. But we hope that won't be the case much longer as it can genuinely help anyone on their journey to creating a perfect logo. In terms of the creation process itself, this one is a bit of a hybrid between a maker and a generator Zyro will enable you to either create a logo yourself from scratch or use an AI generator that can create one for you.
If you desire to design a logo from scratch, you'll have to input your brand name and a slogan. If you have one, select the industry you're in and what you need the logo for – a website, social media, etc. Soon after that, you'll have a few templates to choose from that you can customize further. Of course, you can start from scratch if you want to.
3. LogoMakr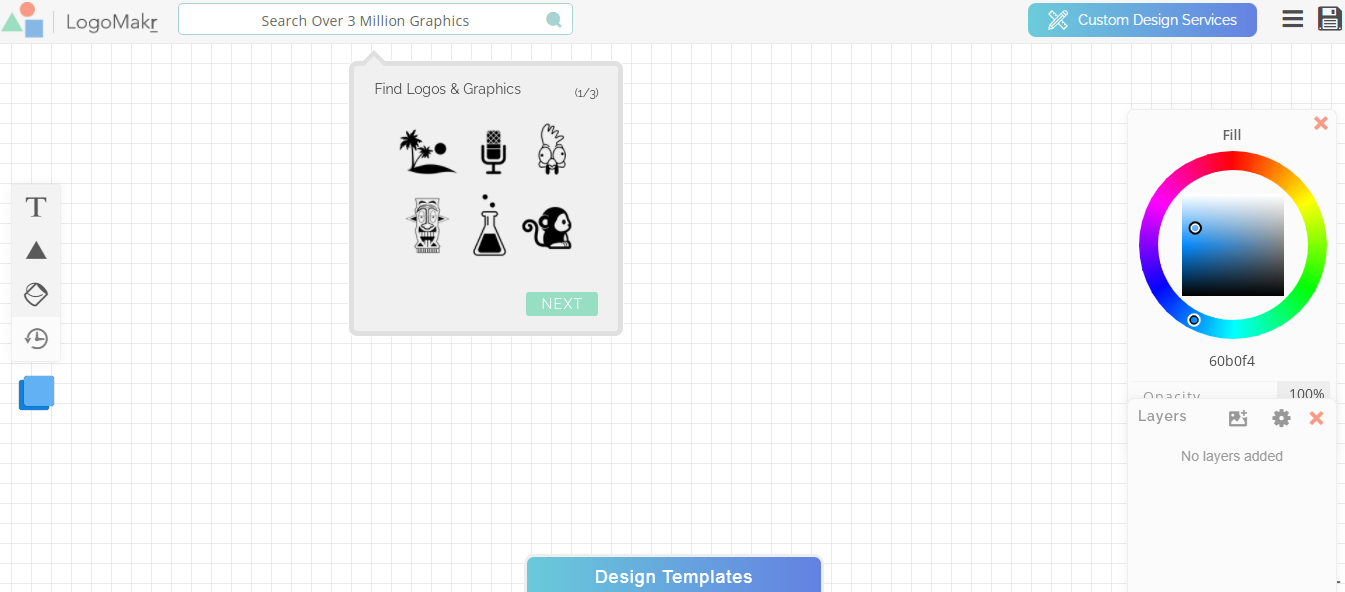 LogoMakr is relatively similar to Ucraft. However, it offers a bit more customization, and the icons and elements you can use on it are a bit more elegant and modern looking. It includes a library of over 3 million graphics you can use, a color slider, and a relatively good selection of fonts.
Suppose you have no experience in design but still want to design a logo from scratch a shot. We urge you to try LogoMakr first, as it offers a mini-tutorial when you first open the editor.
It's also a bit more customizable than Ucraft, but it's still effortless to use. Even if you never before had a chance to design anything in your life. However, with a vast amount of options to choose from, you might get confused if you have no idea what it is you're looking to create.
Logo Generators
The difference between logo makers and logo generators is that generators will provide you with a unique mockup logo you can customize further as you desire.
Also, considering that you're already equipped with a logo before you even touch a design tool. For that reason, sometimes, the customization options are a tad more limited. But, if you're clueless about design or don't have a vision yet, we urge you to give them a go.
1. Designhill

Designhill is a free online logo generator that'll ask you for your companies name and to select a previously created logo that matches the style you're after. Those two steps are essential, and the rest are optional. They include choosing a color palette, adding a slogan, and the industry you're in.
Once you've answered all the questions, you'll be able to see a few logo mockups you can further customize. You can even similarly customize them as you would with any other logo maker we've previously mentioned. However, it is worth noting that to design a logo using Designhill, you will have to create a free account.
2. Hatchful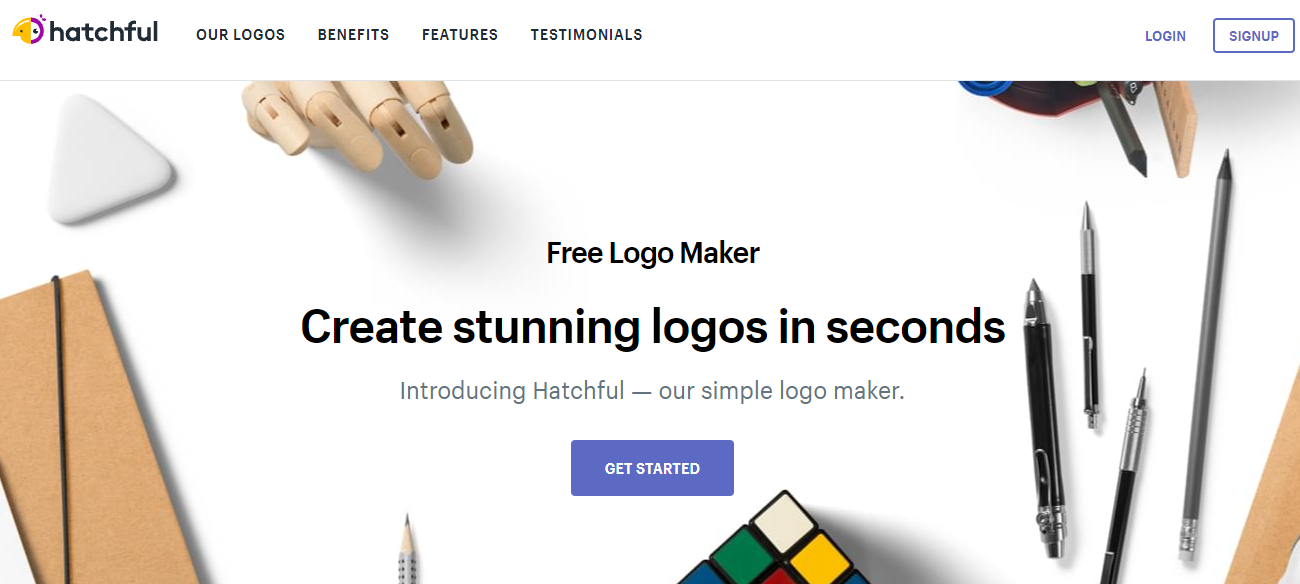 As is pretty much standard with logo generators, Hatchful will give you a small quiz to determine how to create your logo at the very beginning of the process. The first step is to select the industry, the second a visual style you find appealing, and the third to add a business name and a slogan. After you've completed the quiz, you can choose from about a dozen templates offered.
The customization stage isn't as elaborate as it is with some other tools. But you can change the fonts, colors, shapes, and icons. If you don't like any, feel free to repeat the process, and the results will be different every time you do it.
3. DesignMantic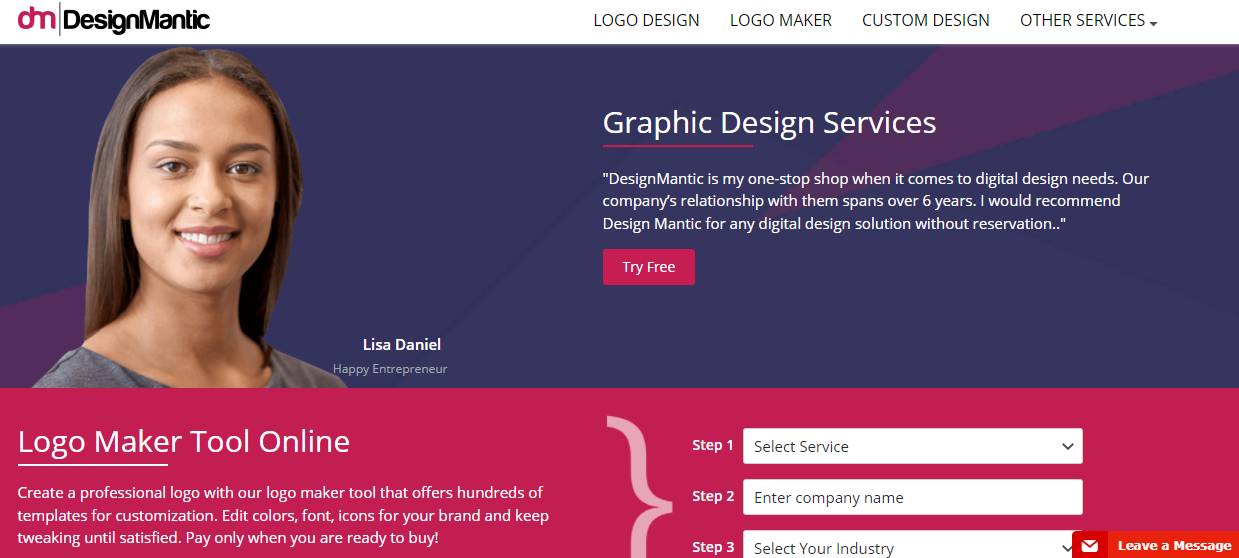 DesignMantic also provides you with the option of creating a business card. However, the logo creation process is much the same as the previous tools. Fill out a short quiz, pick a template you like, and get customizing.
This one does come up with some elegant logo mockups. But, you should know that the customization options are pretty slim. So if you're looking for an idea you can then customize to no end, this one is not for you. Furthermore, if you're looking to get a decent premade logo that requires minimal edits, this tool could be perfect for you.
Final Thoughts
Creating a logo on your own doesn't have to be complicated. If you want to get an idea from a logo maker and customize it, you can. Go for a logo generator, harness the ideas, and recreate them in a tool that allows more customization. It may seem like a lot of work but having a sleek memorable logo is well worth it in the end.