Flashlight apps are so helpful for many of us while the Google Play Store has already provided android users with its endless selection about free Android apps, but of course, there would be no lie to say that a lot of them have come up along with malware or even such shady permissions.
However, these permissions may give such apps more unnecessary access than they actually require. Whereas, some of those flashlight apps contain such permissions to find out your exact location, or as well as access your photos/media files, or even your call information.
Even though no one denies the use of flashlight apps due to their useful features, but the unnecessary permissions may require so many doubts and troubles in our mind, right? That's why we are here for you to show you the top 10 best Android flashlight apps without any extra permissions.
So, let's have a look at those apps below and feel free to install them into your devices for further use.
Selective flashlight apps for android users:
Here we have picked up the top-rated android flashlight apps for you which are all free of cost and easily available on Google Play Store, have a look at them:
Color Flashlight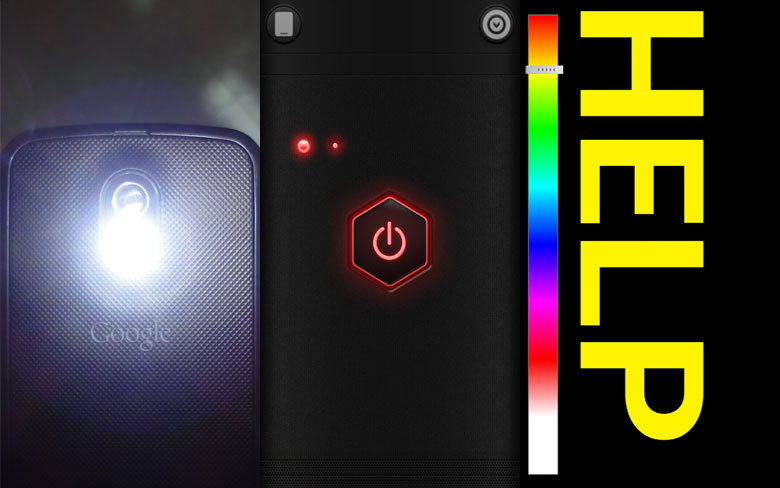 Color Flashlight is available now for free of cost. It is one of the most popular yet famous flashlight apps. However, the app contains a lot of features as well. It may also use both of your screens or even your backside LED flash of the device.
The app can perfectly strobe in several patterns and as well as, also provide you various colors (that would be available on-screen only). Also, there would be some custom effects features, emergency effects, and much more. Well, basically, the app is here to make your life easier, and also it doesn't have ads at all.
Flashlight by ArtLine
Flashlight by ArtLine is a kind of very simple and easy to use flashlight app. It actually works like most of the other apps. Although, the app involves features to operate either with your phone screen or as well as, with your device's back LED flash to provide light.
However, the app is really light in weight and small in size with around only (0.9MB), there would be no unnecessary fluff, any time, and much more. Also, this flashlight works along with your screen off. And of course, it is completely free.
Flashlight by Ruddy Rooster
Flashlight by Ruddy Rooster would be another option for you to use flashlight directly to your phone. It actually works along with your device screen and of course, with your back camera's LED flash. Thus, the app throws light in the form of a class of patterns (that would be available on the screen only).
There is also some stuff included, like SOS, Morse Code, and other stuff as well. Furthermore, the developer also shows you every permission related to the app at the time of installing. It is very simple and gives you a free flashlight app.
Flashlight by Slim Gears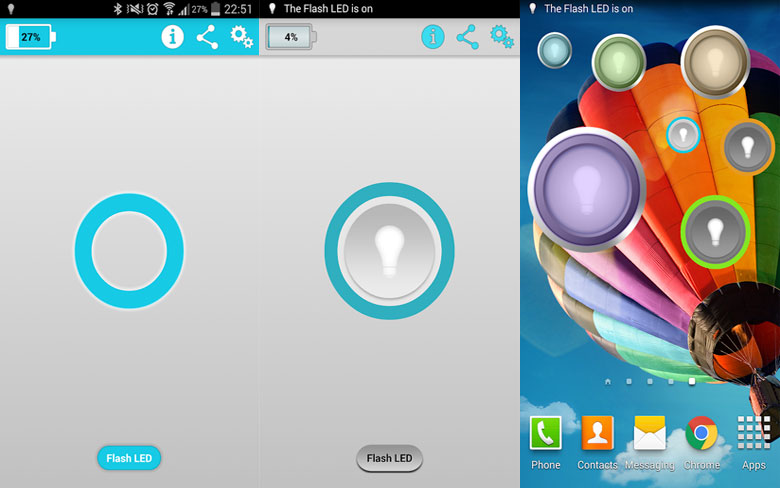 Flashlight by Slim Gears is a very powerful and great flashlight app for every android users out there. It has actually come with an interface that gives you features of a single button. And, with the help of that button, you can turn on the flashlight quickly.
However, the app also comes up with more features like three home screen widgets, auto-off function, and one lock screen widget. Furthermore, the app is completely free and has a little bit of advertising. You can even remove the ads through its paid version.
Flashlight HD LED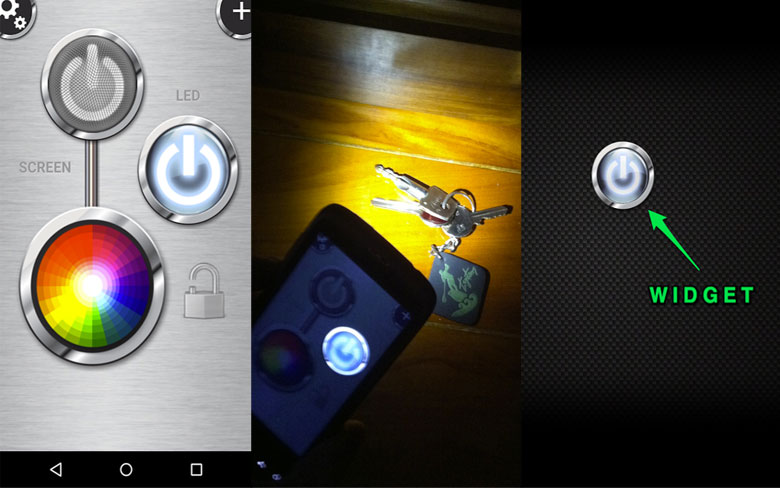 Flashlight HD is a kind of an older flashlight app that offers you a convenient use and easy operations. It may also use your device's both screen and back LED flash to give you the flashlight.
Whereas, the app also offers you with its other features like its home screen widgets, available multiple colors option (on-screen only), and of course, a simple design. Well, it is really a free app, and its paid version is also available where you can rid of the ads as well.
Icon Torch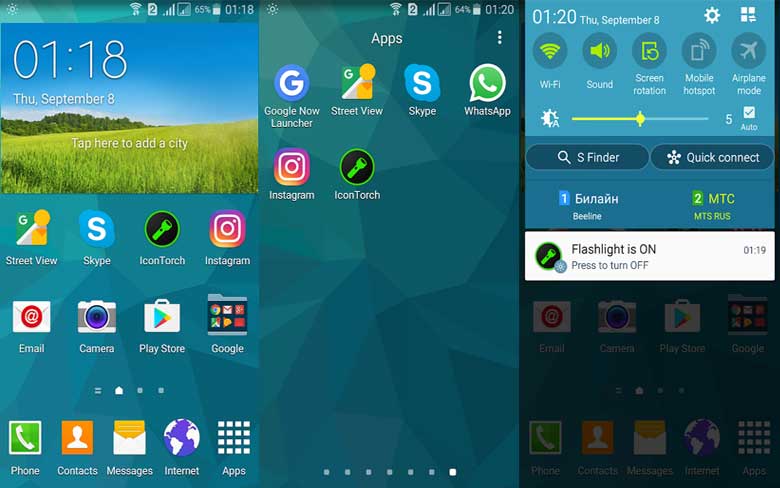 Icon torch can become your best companion in dark places where you need bright light, but forget to have a torch with you; then, this app can easily turn your phone into a bright light torch.
The app doesn't have a user interface. That simply means, there would be no extra settings and complications at all, just a simple torch which can be opened easily with a single button. The flashlight may come out through your LED flash on or off.
Super bright LED Flashlight
This super bright LED flashlight has become so popular nowadays because of its to use features and other simple functions. However, this one is actually a kind of color flashlight app, which also has a lot of other features.
There would be features like a strobe light (available through on-screen only) along with different presets options for an emergency, SOS, and military. The app also has a widget for simple use, and yes, there would be some ads as well.
Flashlight Free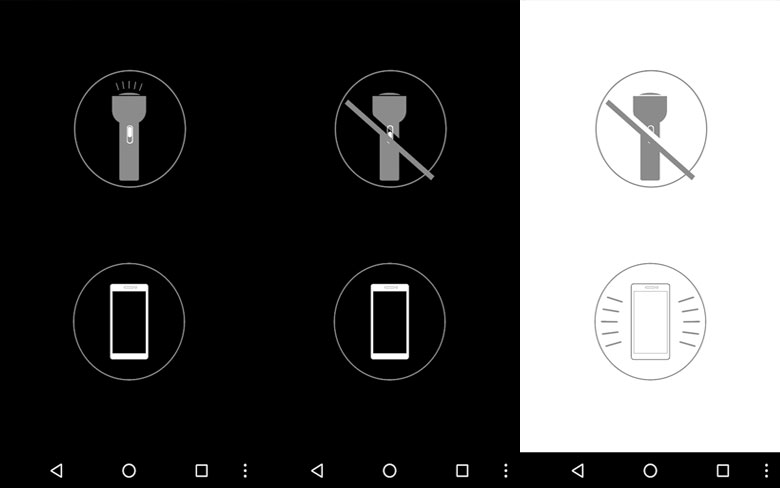 This one is also a kind of free app that gives you a list of features that may surely excite you as well. However, it may use your phone's LED flash to give you the absolute bright flashlight. Just open it, and it is ready to go.
This is a very simple app for you that doesn't contain any lag or issues at all. There would also a paid version available for the app in which you can get rid of such advertisements.
Tiny Flashlight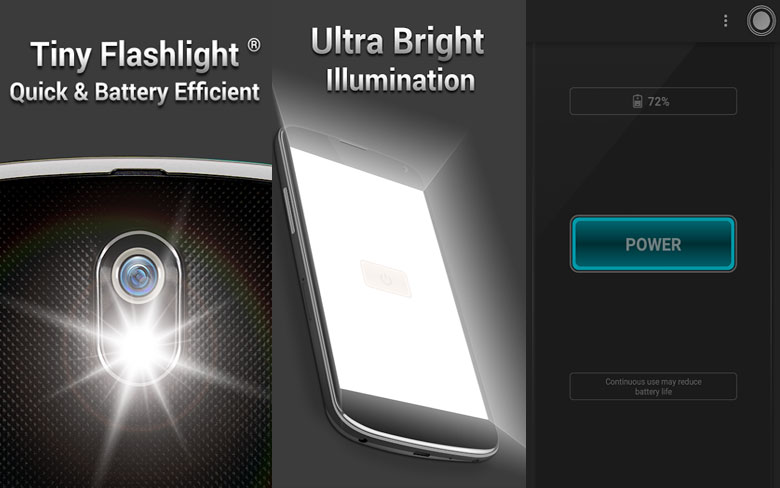 A tiny flashlight is really a tiny form of an app that has come up with a very small size. It may give you so many features and exciting operations so that you can operate it very conveniently without any issue.
However, the app also has a persistent notification toggle that would be very useful for the android lock screen, and of course, it can support both of your on-screen flashlights along with the back LED flash.
Flashlight by Mobile Apps Inc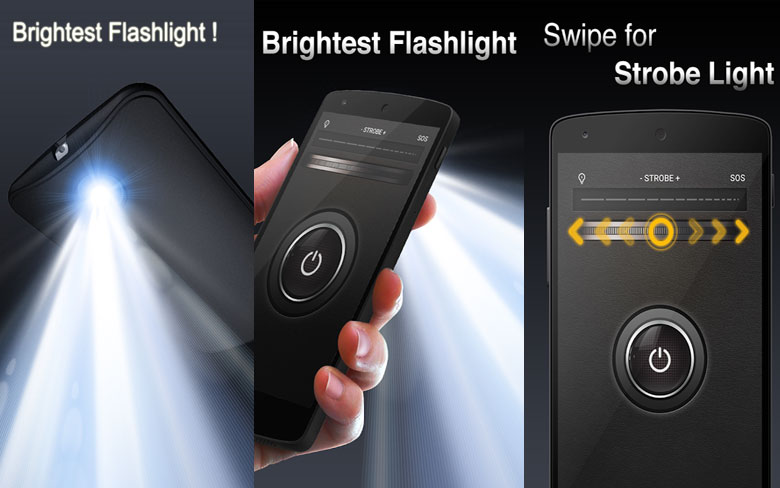 Of course, this flashlight app is really bright in light and offers you a simple and fast start-up without any complications or difficult features. It is very simple to use and allows you an instant on or off feature.
However, the flashlight even stays on when you lock the phone or screen. That would be very beneficial for you to save the battery of your phone while locking its screen and use the flashlight feature at the same time.
Conclusion
So, these are the top 10 best Android flashlight apps without any extra permissions, you can even use the apps without any cost, and they never charge you any kind of permissions as well.
Now, try one of these apps in your phones and avail the features of the flashlight. And, of course, don't forget to share your reviews and experience of using the flashlight with us in our comment section below.