Marketing tools have unquestionably come a long way since email's been in the picture. Almost every business wanting to engage with its audience and convert them into prospective customers has talked about, written about, and explored the benefits of email marketing. After all, it's the only marketing strategy that claims to produce a $42 return on investment for every $1 invested.
Your email list, also known as subscribers, comprises people who have voluntarily signed up to receive your marketing emails. However, email marketing is more than simply starting a sales funnel; it's an opportunity to enhance your client connection by being dynamic, engaging, and appealing with laser-like precision.
An email management system (EMS) has two primary functions: storing email addresses and sending emails. Most EMS tools, on the other hand, are significantly more advanced. There are more than 450 EMS products on the market, each with its unique set of features based on the size of your company, the number of subscribers you have, and the activities you want them to execute. So, if you're looking for an EMS for a small business, keep reading.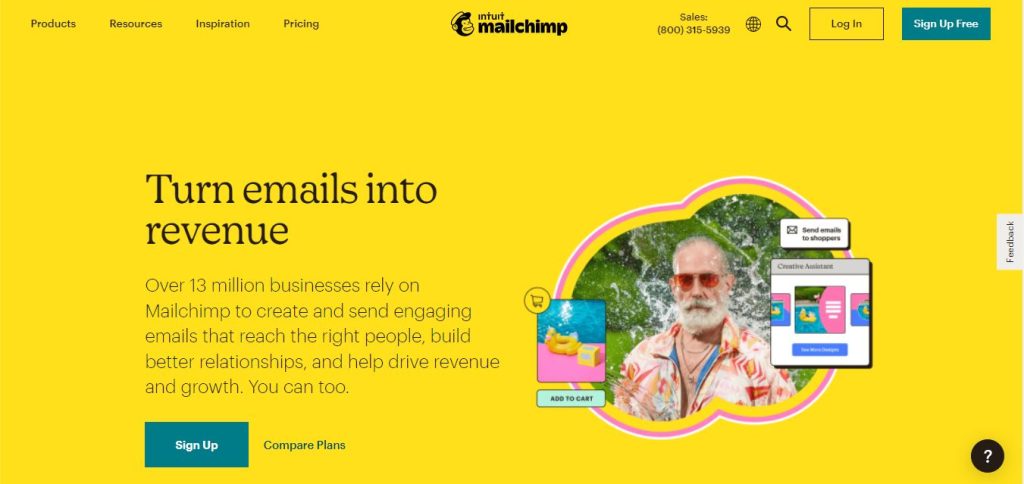 Mailchimp is a famous email marketing service with affordable options for small and up-and-coming businesses and the ability to manage large quantities of emails for significant companies and organizations. All of this says that it's a great idea to get it while your business is still small because it's very scalable. 
Mailchimp is well-known for its low-cost plans that are ideal for startups. However, not only, this system also offers easy and precise placement of its products and services and turns potential customers into actual sales. Next to this, the Mailchimp also provides analytical features that improve business and robust technological tools that give users the ability to use email to communicate with customers and potential customers efficiently.
You can build, execute, and evaluate email campaigns using Mailchimp. You can also use this great tool to manage subscribers, generate custom reports, monitor click-through and success rates, track your emails, and ensure complete campaign transparency. In addition to all of this, you can also choose from various pre-made templates or develop your personalized ones.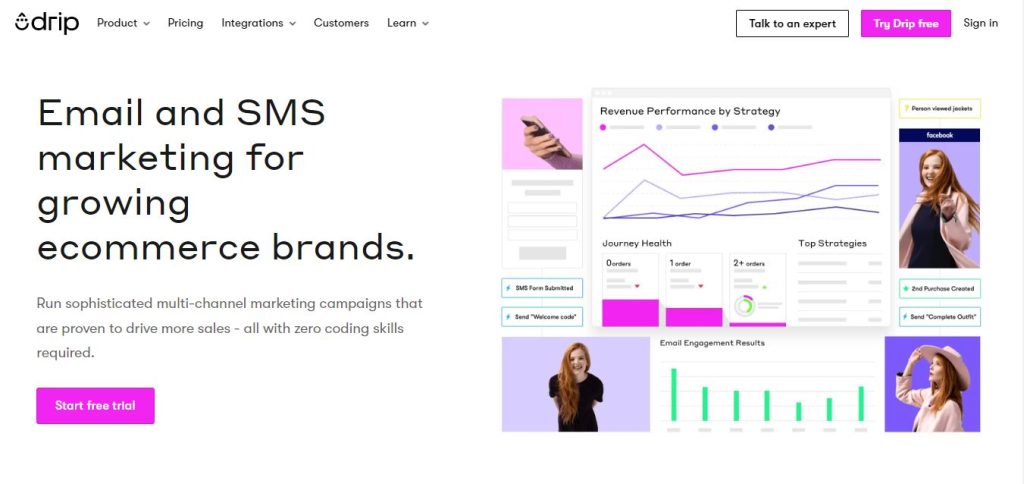 Drip is a feature-rich email marketing platform that includes message personalization, connectivity with e-commerce platforms like Shopify, extensive data analytics, etc. It provides two different email-building tools, one visual and the other text-based. This allows for more compelling image-driven marketing and more targeted and personalized follow-up communications for specific consumers.
Because content can be easily customized, emails will always feel relevant to individuals who receive them. Even a custom conversion monitoring function gives business control over how an email marketing campaign's success and efficacy are measured. 
Another essential thing to note is that the basic plan is completely free to use and can accommodate up to 100 subscribers. The Basic subscription costs $41 per month for up to 2500 subscribers, the Pro package costs $83 per month for up to 5000 subscribers, and the Enterprise package has a variable cost based on the number of users.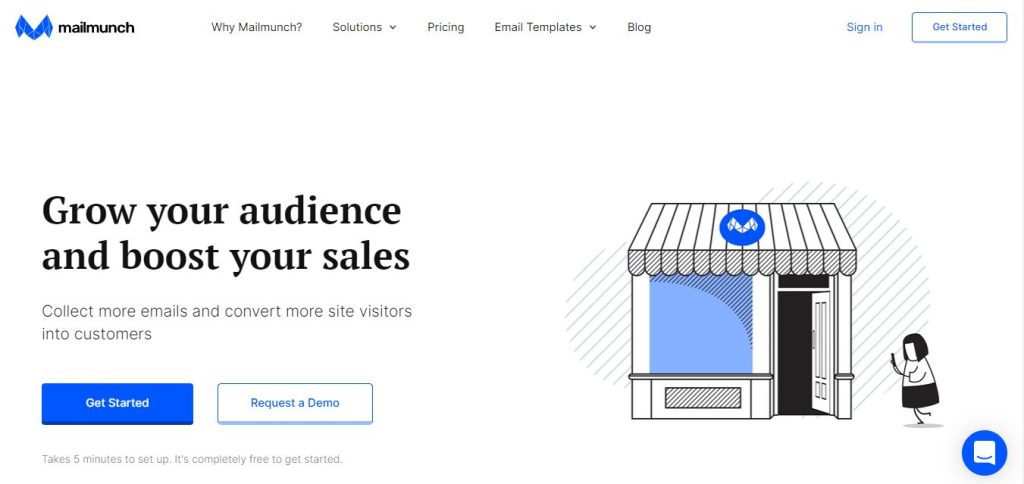 Are you roaming around searching for a great tool to help you execute every marketing campaign flawlessly? The search is now over because Mailmunch has your back. Mailmunch is a free online email list builder that includes a variety of attractive popups and forms to help you grow your email list. Exit, scroll, and other behaviors can trigger these popups, so there's plenty of customization too.
Indeed, this software is one of our favorites, and for a good reason – it has a fantastic feature of a simple setup. So if you do end up liking it after a few months, you can upgrade to one of the paid plans, and it will help you expand your existing email list.
In addition, Mailmunch does provide free registration forms; however, their pricing starts at $6.30 per month for the Silver plan and goes up to $13.30 per month for the Gold plan.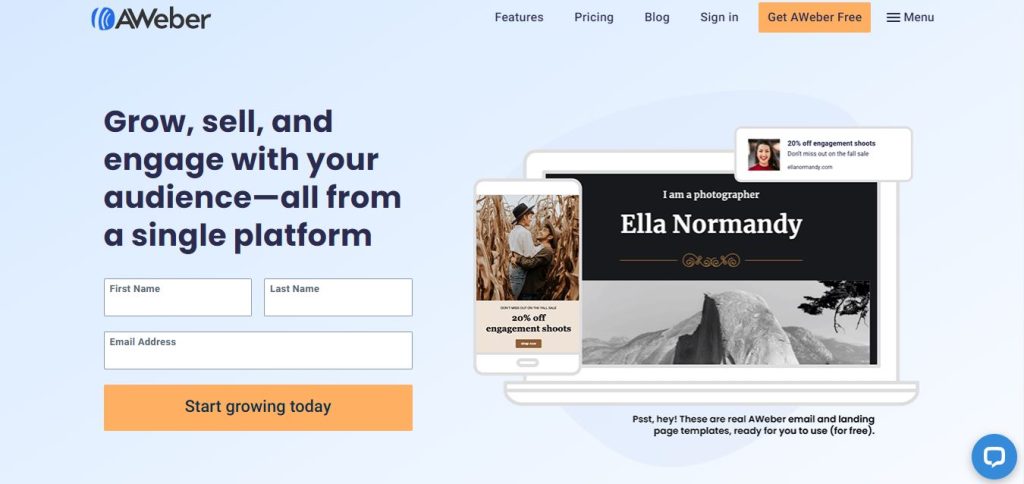 AWeber, an email marketing veteran, provides small businesses with all of the essentials of email marketing solutions. Using it, you can have an infinite number of email lists in one account, allowing you to segment your clients or even run two independent businesses from one account. AWeber is recognized for its customer care and 24/7 support team, which comes in handy for email marketing. They'll even relocate you for free from another platform.
Another advantage of choosing AWeber is that the features don't change according to price range. You receive all the components regardless of how many subscribers you pay; for $20 per month, you can start with 500 members and grow to 25,000 subscribers for only $150 per month.
AWeber now provides a free subscription that covers one list of up to 500 members and many of the expensive features. And in case you were wondering, yes, even free plan customers have access to 24/7 customer assistance.
Final Thoughts 
When you are given the option to keep in touch with your subscriber list, they have created space in their inbox for your emails – you must take this as a gift. So, don't waste this chance, and always remember that, while your emails are automated, someone is on the other end. It's much more than an email address.