The best way to pass the time and give you a certain dose of entertainment, playing games is the only way. These days, it is considered ideal for playing games on Smartphones because they offer the ease of getting geared up anywhere and anytime.
On Play Store, you can find hundreds of Android games in almost every category. Most games only work with an internet connection, and it can be a real bummer when you don't have access to the internet. Internet-based games can sometimes be very annoying because of ads popping up all the time.
Unfortunately, you don't always have access to the internet, but you still need an activity to kill time. Your best bet right now is Offline Android games that don't require internet to run. Here, we have a list of the top best offline android games that run without an internet connection.
You can play the following games anyplace and anytime, without having to worry about connectivity problems.
Big Little Farmer Offline Form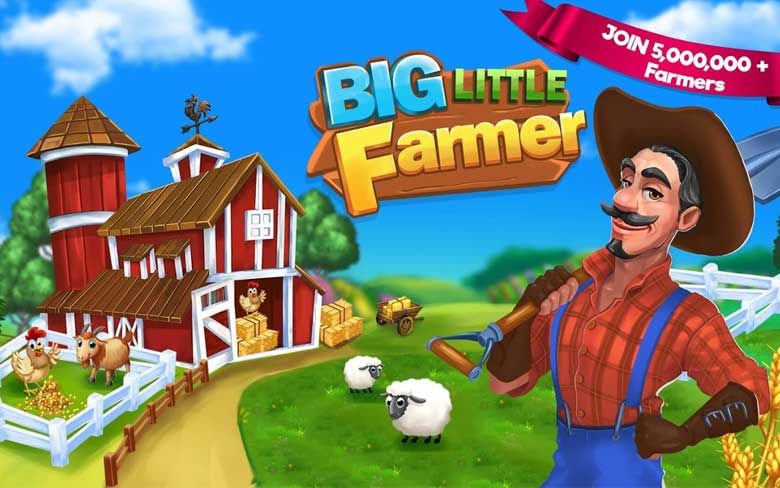 If you love farming games, then Big Little Farmer is ideal for you. It is known to be one of the best offline farming games of all time. You can get to live the amazing life of a farmer without having to worry about internet connections, and just simply focus on building your farm. The game does not involve any violence; you just have to build your farm by selling products.
Special Forces Group 2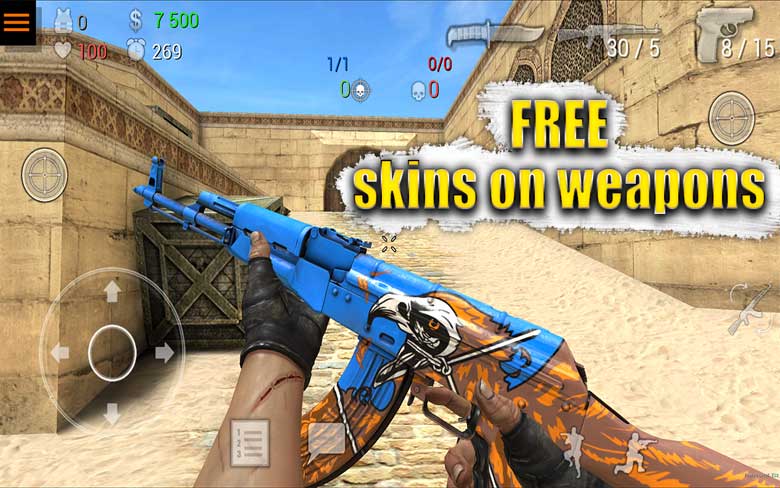 Do you like playing Singler Player shooting games? If yes, then buckle up, because, with Special Forces 2, you can experience a brand new world of 3D shooting. You can play the multiplayer or singleplayer mode, the choice is yours.
Overkill 3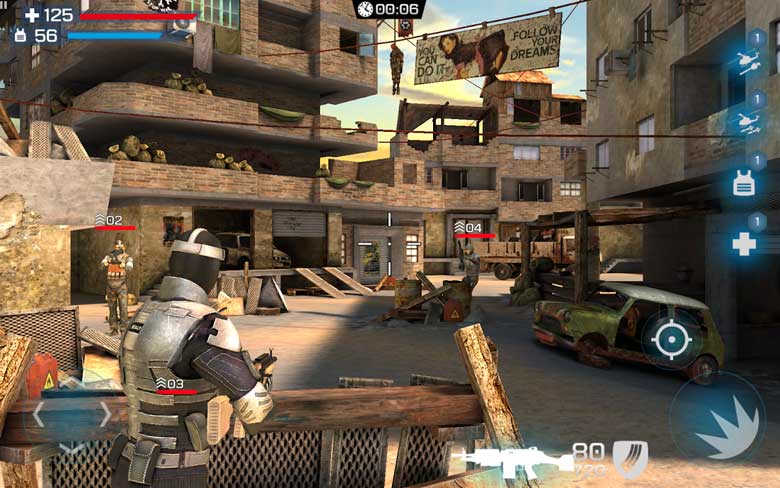 Overkill is an action-packed offline shooting game that offers an endless experience of impressive shooting. In this game, you have to protect the Generator, who is your partner and helps you get to the enemy lines.
Blazing Sniper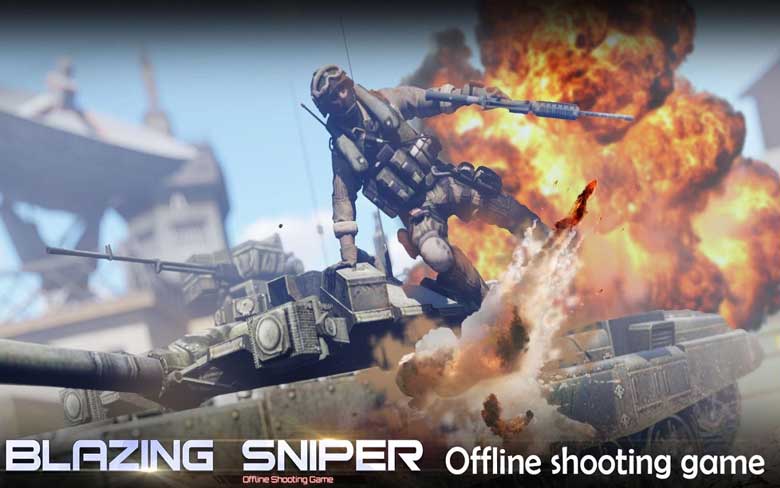 The best part about playing offline games is that you don't have to deal with any ads. Blazing sniper is one of the greatest offline shooting games, where your only aim is to keep the people safe from viruses and attacks.
Implosion – Never Lose Hope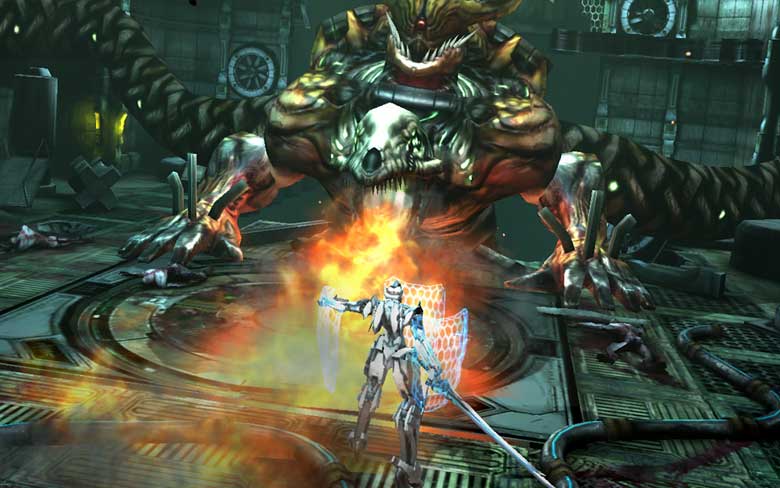 Implosion – Never Lose Hope is a very popular offline Android game that offers AAA soothe gaming skills to your phones. The game is a combination of the best audio releases, amazing graphics, and stunning voice art that make this game a must-try. The game is simple to understand, you get to handle a mech that saves the entire humanity from zombies.
Into the Dead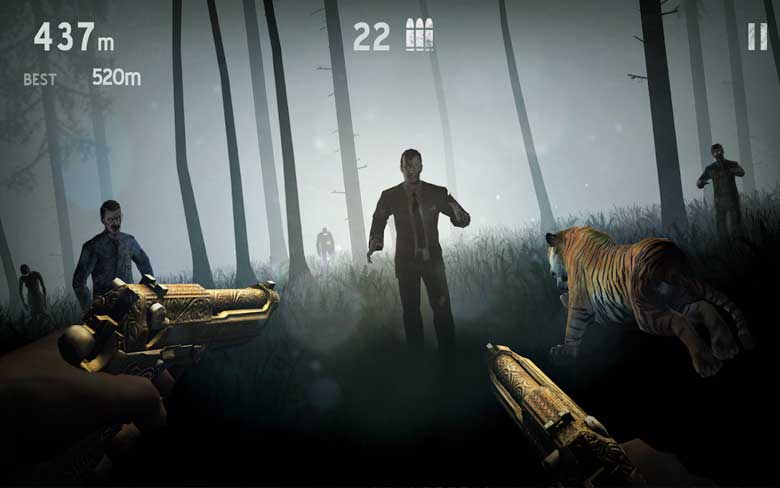 If you want to play the kind of games that include fear and consciousness, then Into the Dead is what you need. In this game, you have to run as fast as you can to prevent yourself from doom. You live in a deadly world filled with zombies, and you have to do whatever it takes to stay alive.
Quizoid – Trivia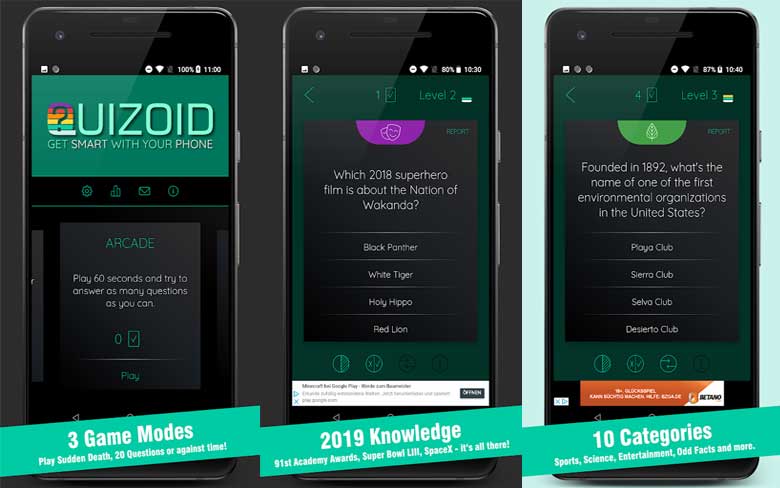 Just from the name, you can easily judge that the game involves questioning. You can play this game offline, and the rules are simple; six levels and seven thousand questions. For those of you who love solving puzzles and riddles, quizoid is perfect for you. It is also a fun game to play at parties.
3D Pool Ball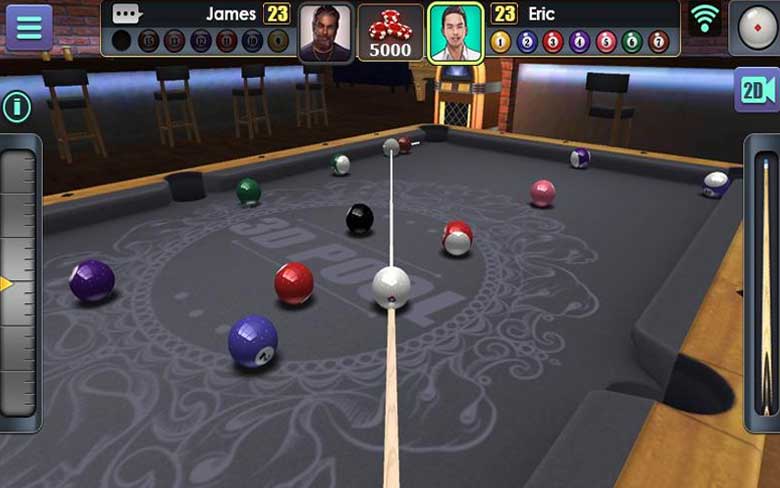 Have you ever tried playing 3D pool on your Android device? If you haven't, then it is time for you to try this game. In this game, you will be provided with pocket billiards – playing pool in a magnificent 3D vision, and you won't be able to describe what is real.
Darts King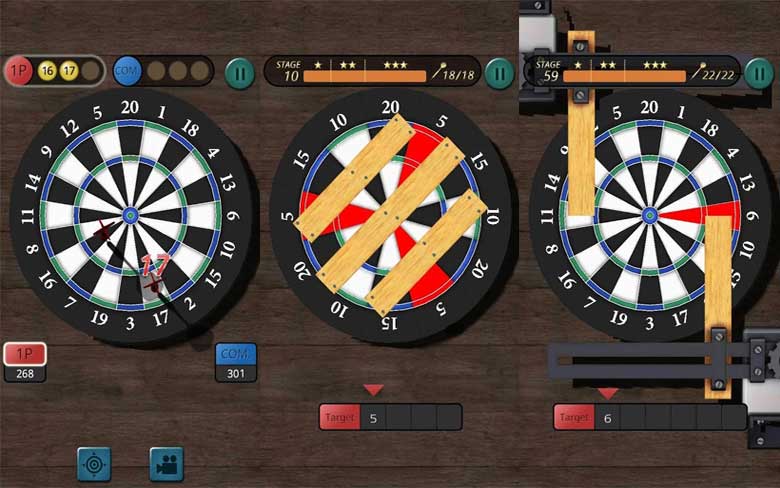 Like playing with darts? Of course you do. This is not just fun to play, but it is also played offline. You can play both multi and single-player modes.
Eternium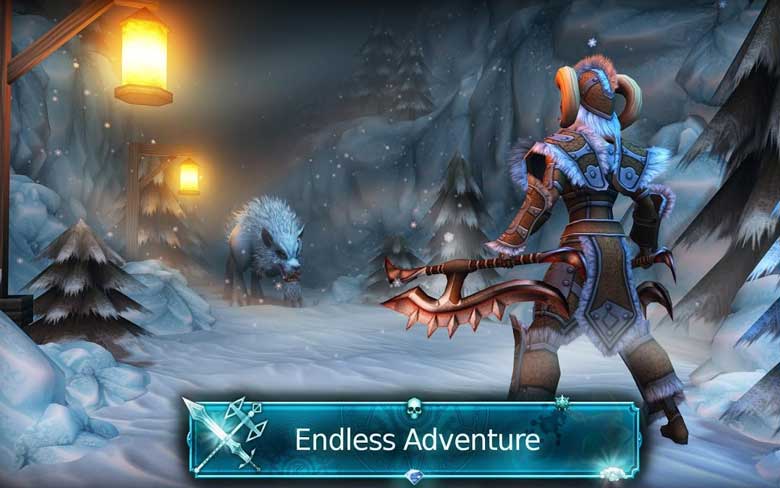 Eternium offers innovative and unique features. You can play this game both offline and online, but it is best to play if online because you get to witness a lot of features once you play it online.
SoulCraft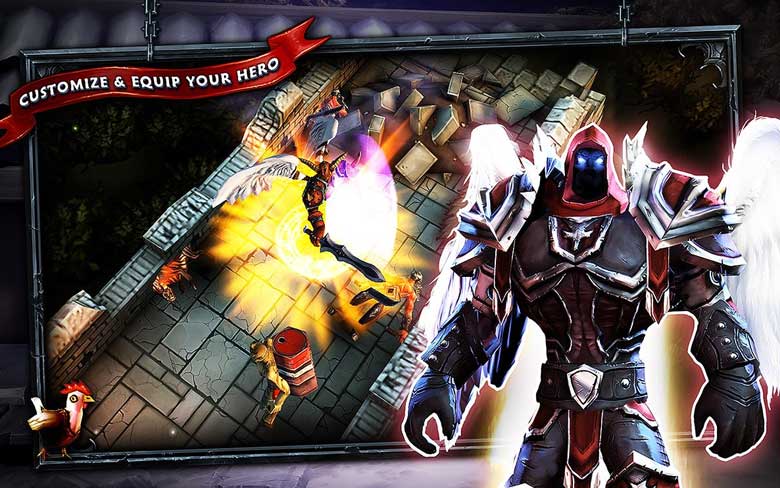 If you are in search of the most amazing RPG Android games, then SoulCraft fits that category best. This game includes warriors who have experienced everything, including death, and are not fighting against crime.
Legend of Darkness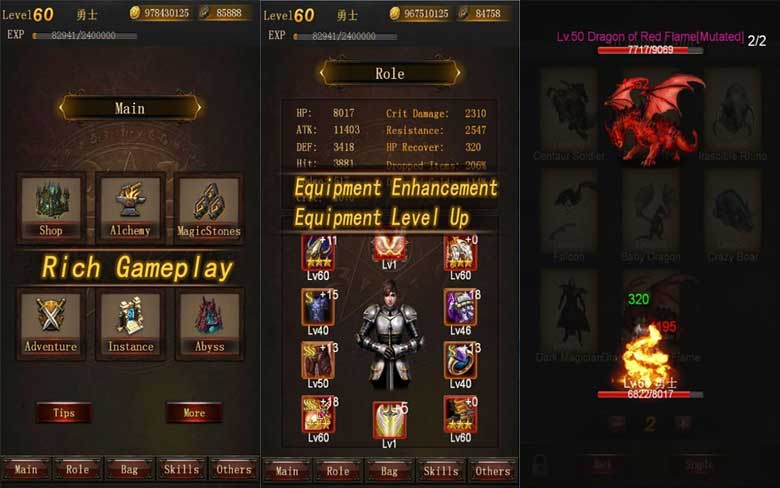 Legend of Darkness is another amazing RPG offline Android game, where the hero has to murder the monsters to get to a higher level. In this game, you must collect different items to create equipment to defeat the demons.
Beamdog Collection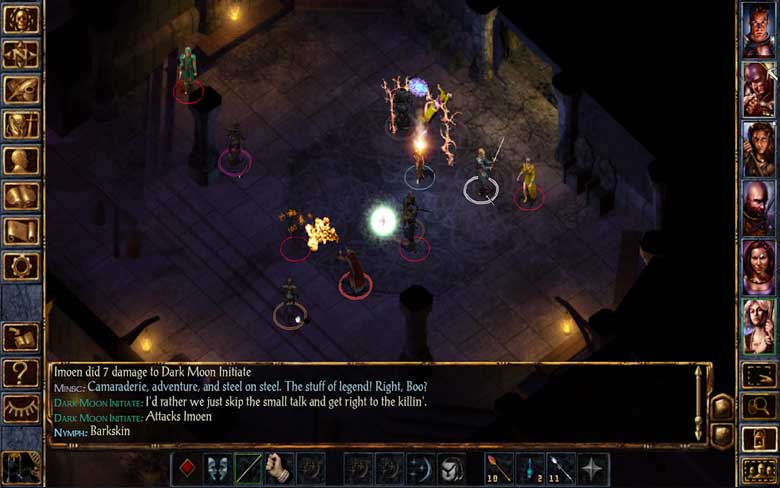 Beamdog collection is yet another impressive offline Android game. This game is developed under the APK format, and it will keep you occupied for hours. However, it is complicated to understand, so it is best to play it on big screens.
Download and know more about Beamdog collection
Several Final Fantasy Games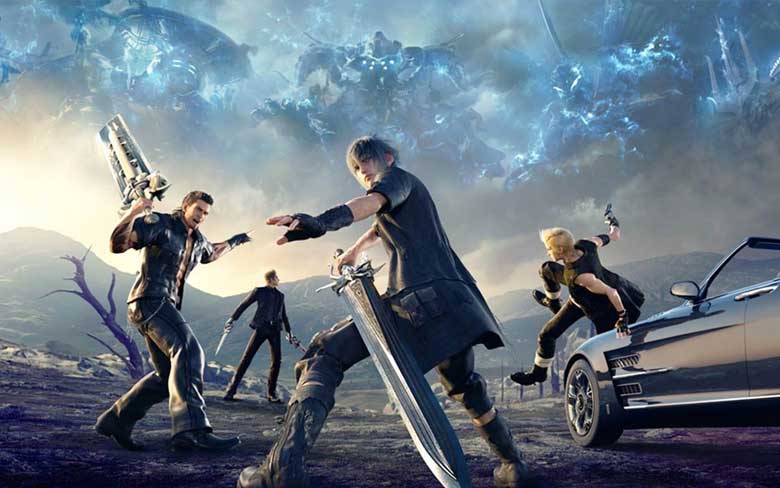 You can play Final Fantasy games offline, as much as you want. However, when you play the game for the first time, it is important to log in with the internet. It takes at least 22 hours to finish a single game, and every series has a different story.
Download and know more about Several Final Fantasy Games
Star Wars: Knights of the Old Republic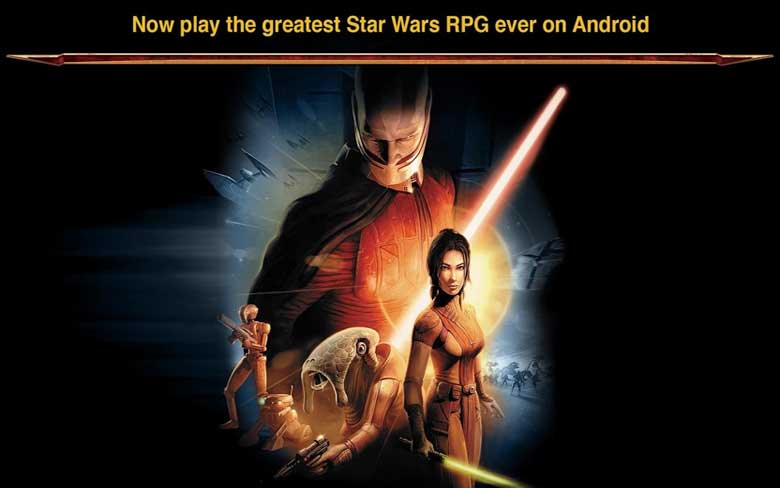 Who doesn't love star wars? This is the best offline RPG Android game. It is very easy to understand the features of this game, plus the graphics used are extraordinary.
Brothers in Arms 3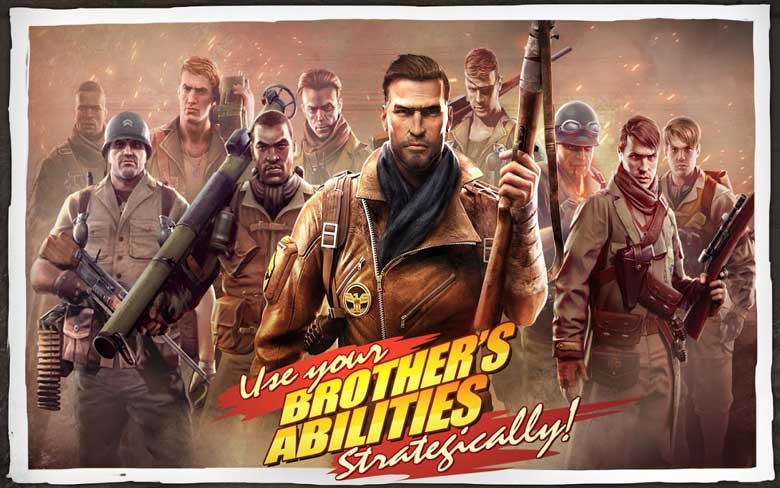 Brothers in Arms is a very popular action game, where a couple of brave soldiers risk their lives to protect their people. One best thing about this game is that you can play if offline without any advertisements.
Duet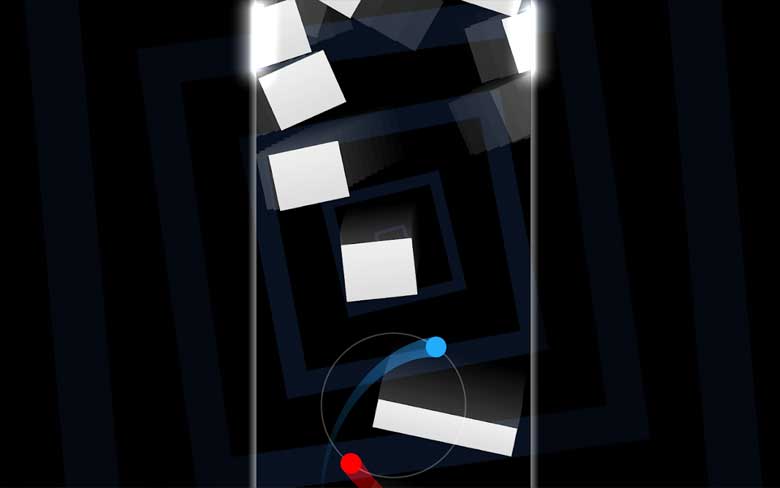 Playing duet comes with a lot of fun, and it is very easy to understand the rules of this game. The only thing you have to do is synchronize two tubes fighting and maintain your cool throughout the game.
Smash Hit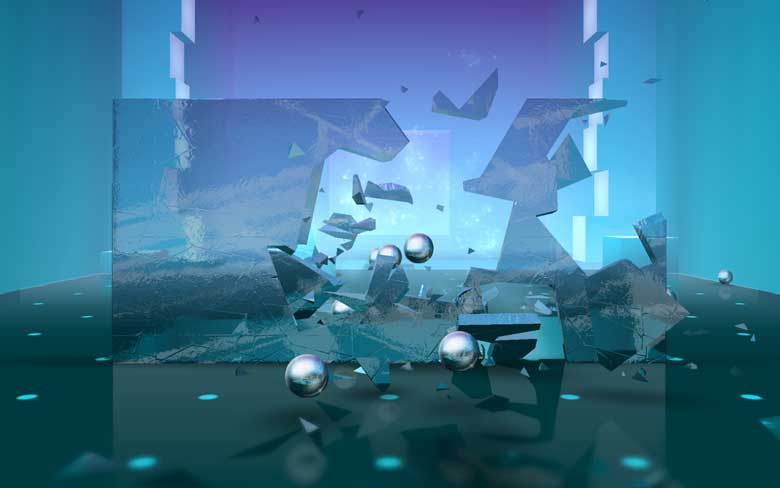 Smash Hit involves running, and you have to throw different balls to get rid of the obstacles that come your way, and your number of balls increases when you get hit by something. Other than that, you have to synchronize with the music.
Tank Hero: Laser Wars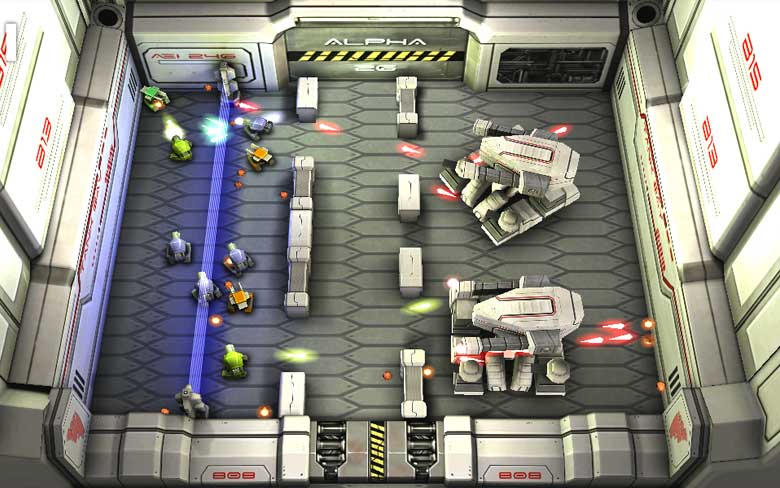 Play Store is filled with plenty of Tank Games, but Tank Hero is a very popular offline android game that you should definitely try. With 3D effects and real-life lighting, you can play this game for hours. You have to use your brain to win epic battles.
Sudoku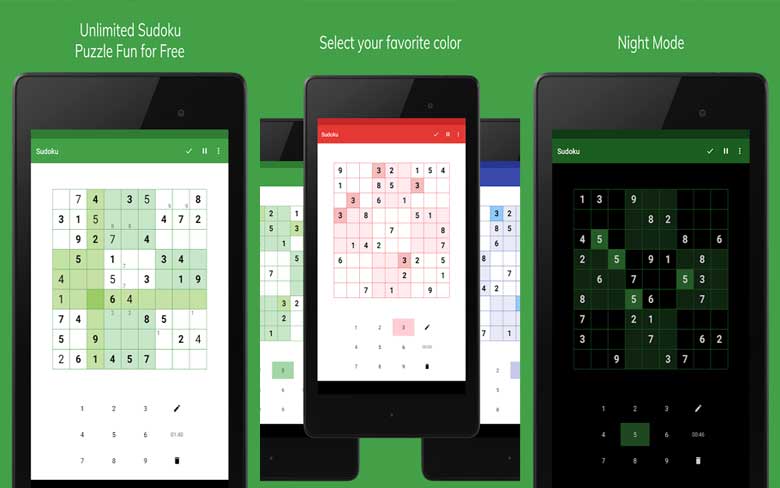 Soduko is best if you want to play puzzle games. You just have to select the level and start playing the game. It contains four levels, and as the levels increase, the game gets harder.
100 Doors World of History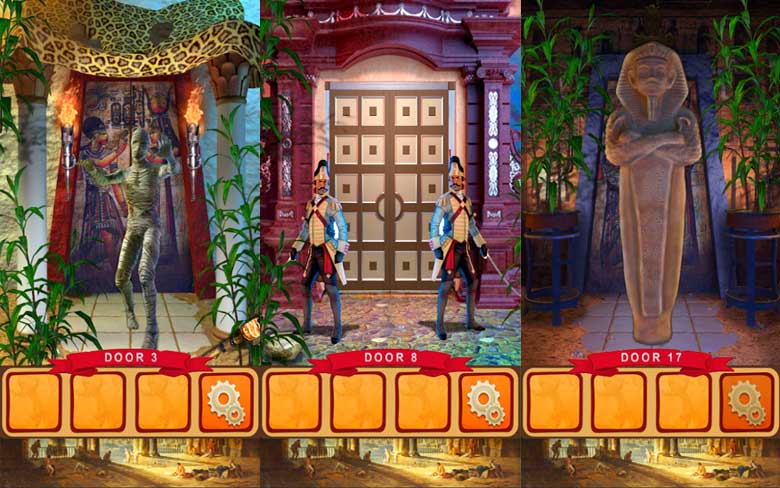 This game is very exciting to play, and it contains different levels, and at each level, there is a different puzzle. It is a brain game and contains a lot of quests. It is a great game for kids.
Room 3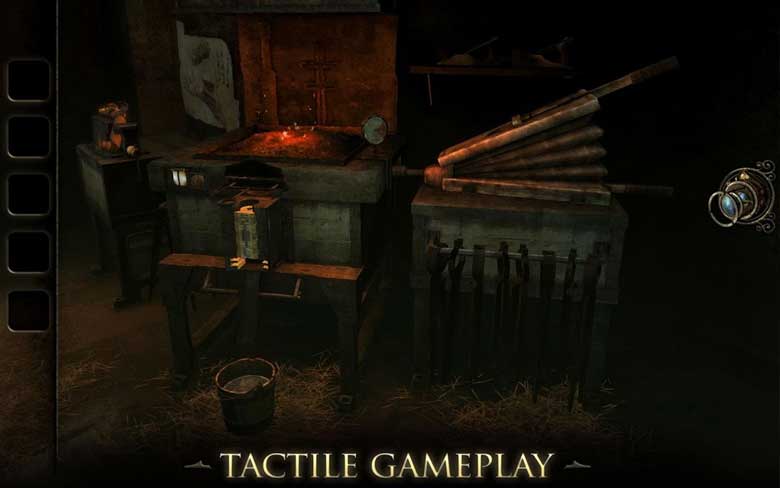 Room 3 is a puzzle game. This is a very fun game to play because it offers beautiful graphics, amazing features, and various challenges to solve problems.
Hitman Go, Lara Croft Go, Deus Ex Go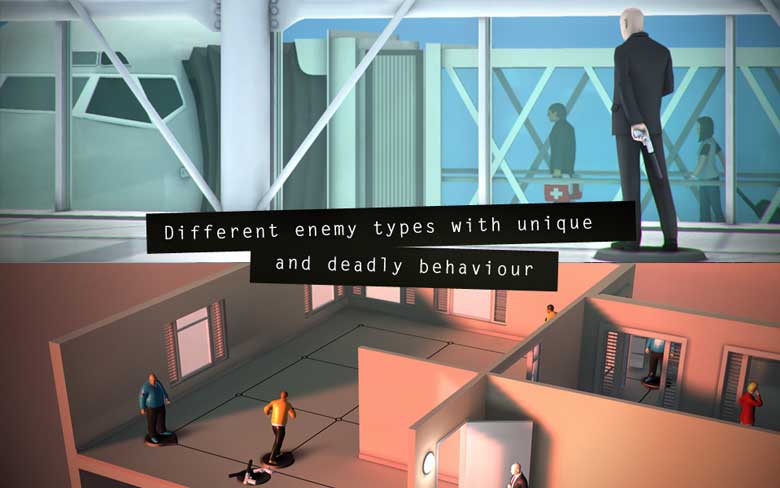 Hitman Go, Lara Croft Go, Deus Ex Go is a chain of Go Games developed by Square Enix. Each game has different levels of challenges that need to be overcome to get to the next level.
Sum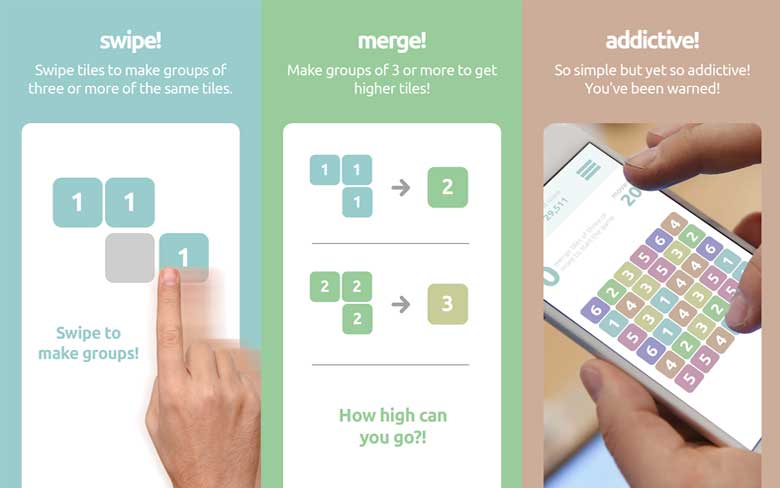 If you are addicted to candy crush, then you are definitely going to love this numbering game. It is easy and very engaging; it will keep you occupied for hours, plus for a math-cause.
Fun Race 3D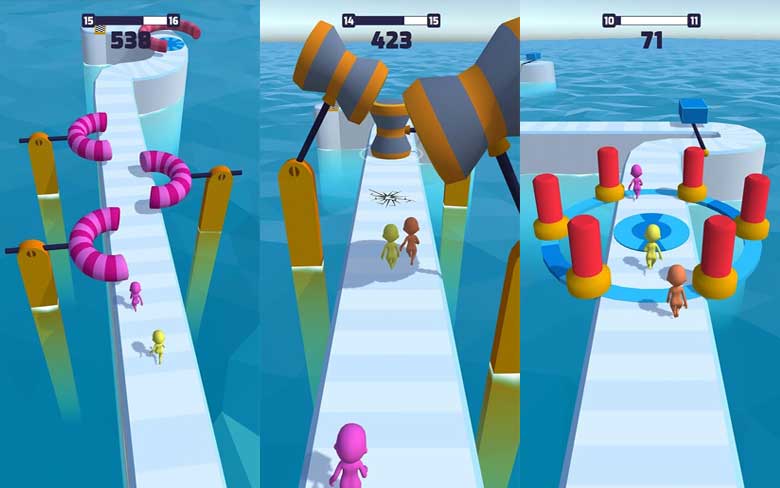 As the name implies, it is a fun racing game. This game contains a hundred different levels of racing. With every new level, you get to unlock characters. It is very easy to understand this game because it has simple graphics.
Dr. Parking 4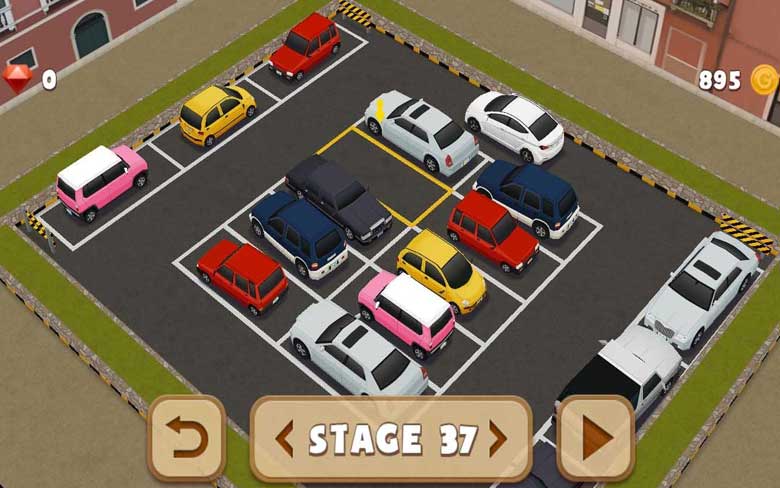 Dr. Parking is something completely different. In this game, you have to park with excellence, which is not an easy task.
SimCity Buildit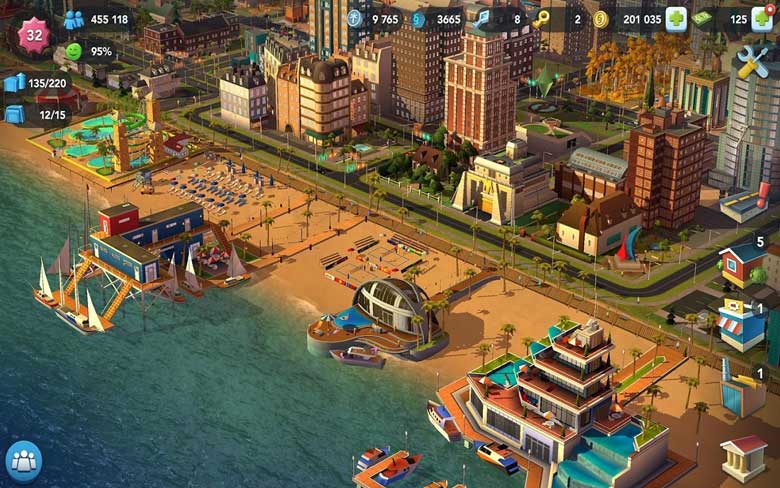 SimCity Buildit is a very attractive and fun offline android game. In this game, you have to establish and enhance your city with different buildings. You also have to create resources for the citizens to make a living and manage financial issues.
Plague Inc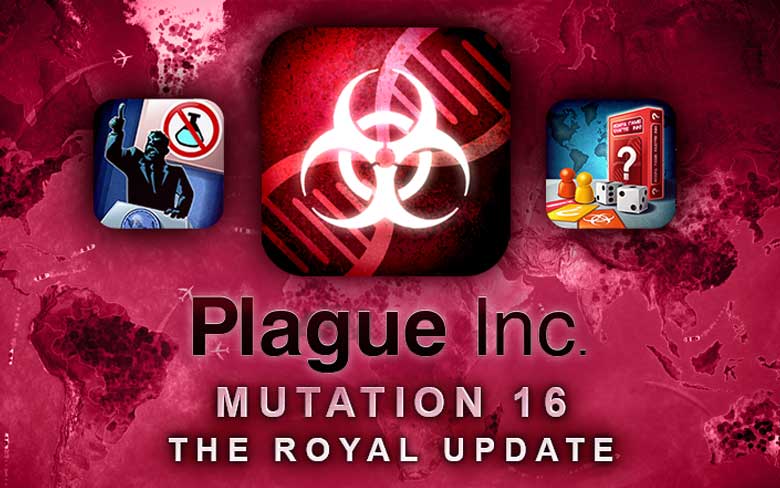 Plague is a very strange and addictive game where you get to destroy the entire mankind by making a deadly plague. In this game, you have to infect mankind with viruses and make sure that there is nothing left for humans to save themselves with.
BADLAND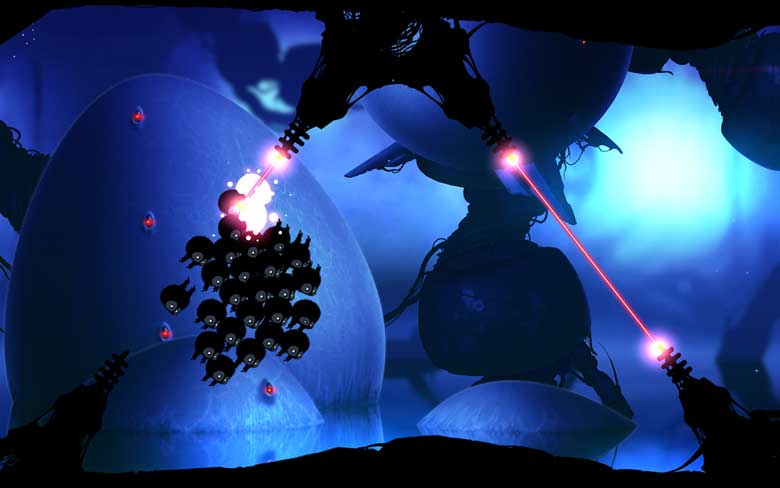 Badlands is a very attractive game, where there are beautiful trees, flowers, and forests. The major aim of this game is to figure out what is going on in the woods and while you are at it, avoid any potential obstacles.
Crashlands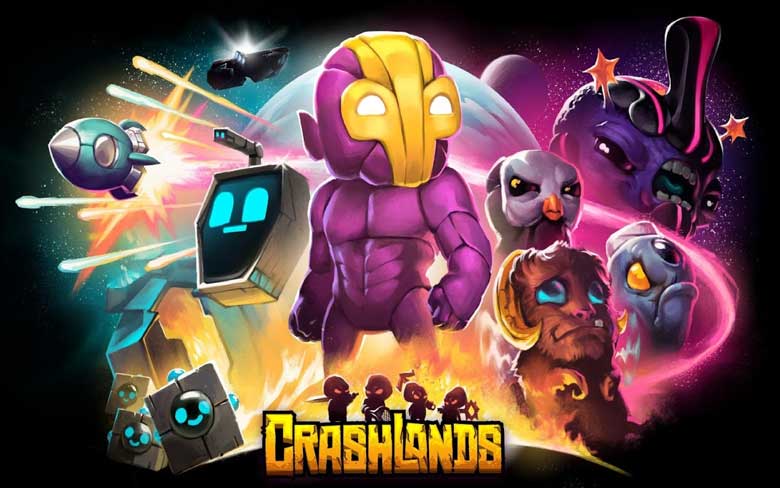 Join the amazing adventures in Crashlands become the most amazing galactic trucker. In this game, your truck will be on an abandoned alien planet, and you have to destroy the dangerous creatures.
Alto's Odyssey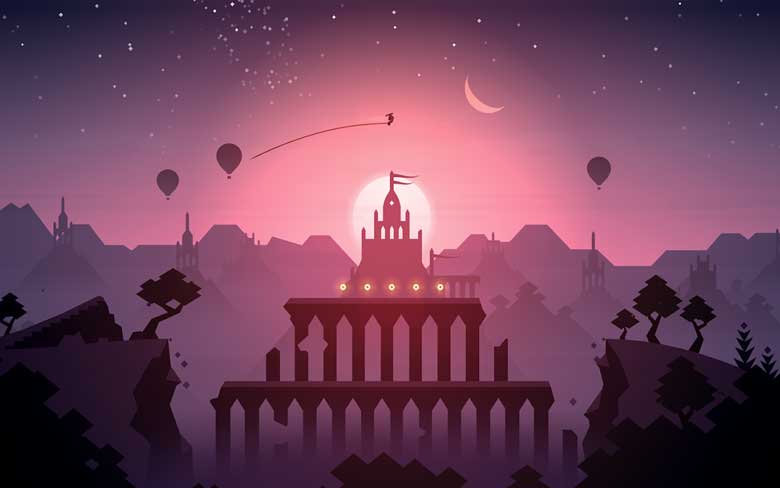 Once you start playing Alto's Odyssey, you can't quit playing it. This game contains soothing graphics and enjoyable music that makes one want to keep running. It is easy to understand the game: Just keep running, collect points, overcome obstacles, and perform victorious flips.
Once Upon a Tower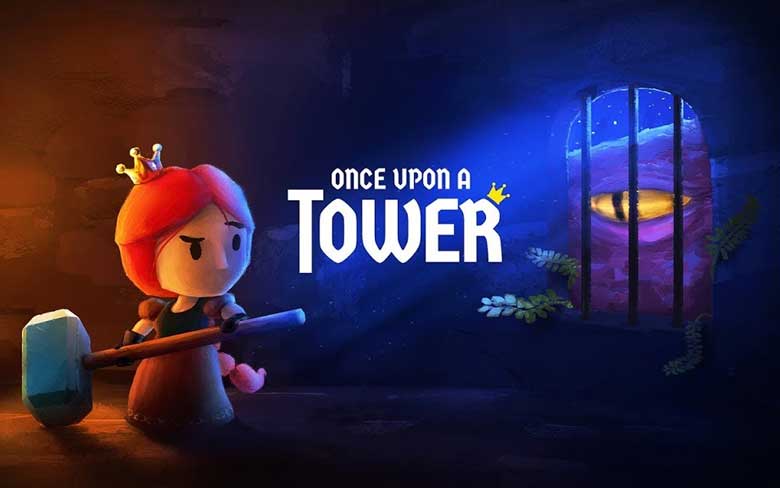 One Upon a Tower is a complete twist. Instead of the usual "prince rescuing the princess," the prince is sort of dead and the princess is doing everything she can to kick digital butts and escaping the dragon.
Jungle Marble Blast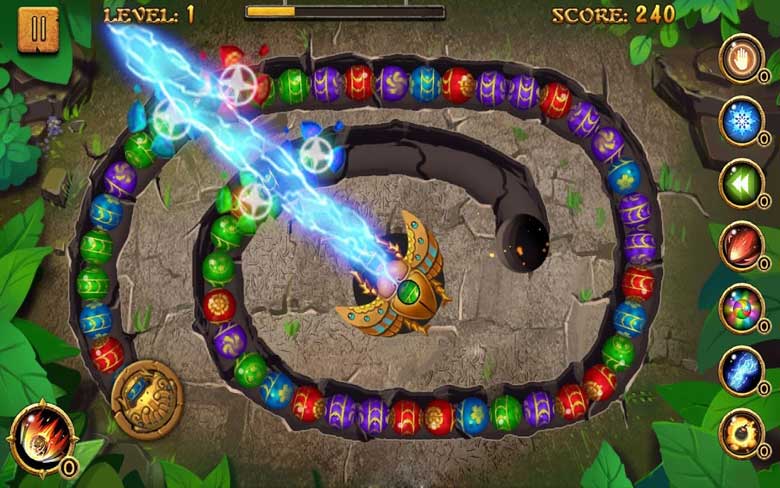 Jungle Marble Blast is an amazing offline Android game. This game is very fun to play, just tap anywhere you want on the screen and start shooting.
Traffic Rider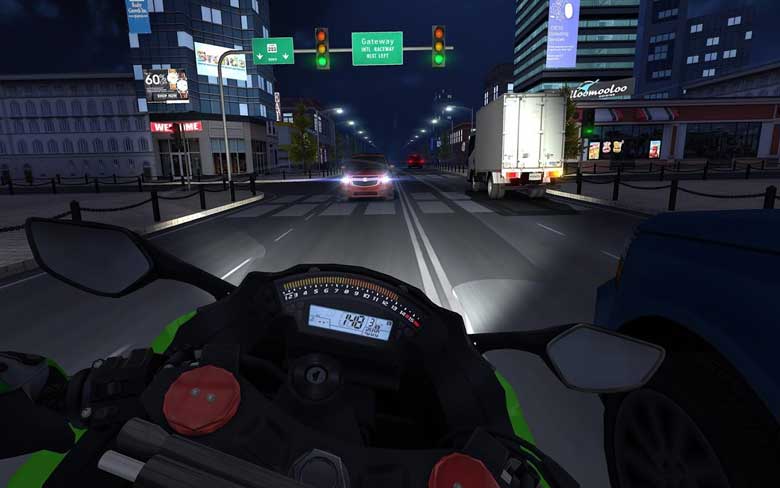 When you want to be off the internet and on the highway, Traffic Rider is the best offline Android game ever. Get on the motorcycle and just dodge the traffic to get to the finish line.
Major Mayhem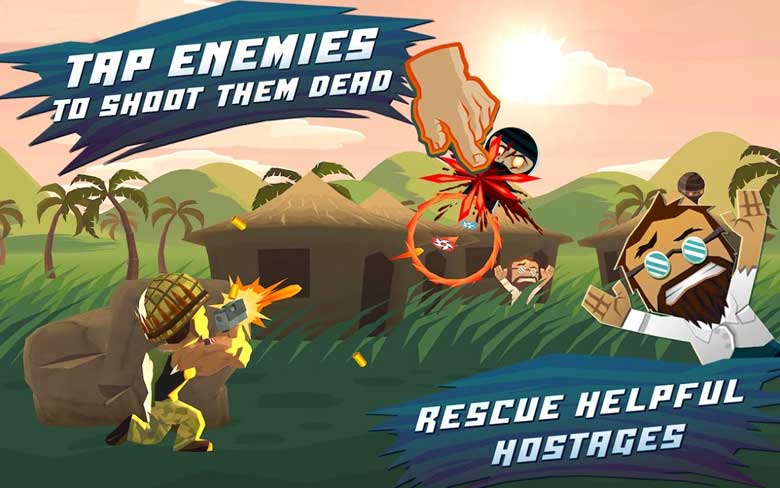 There is no possible way to describe how fun and amazing Major Mayhem is. You will get to be a titular player, destroying a chain of bad guys.
Shadow Fight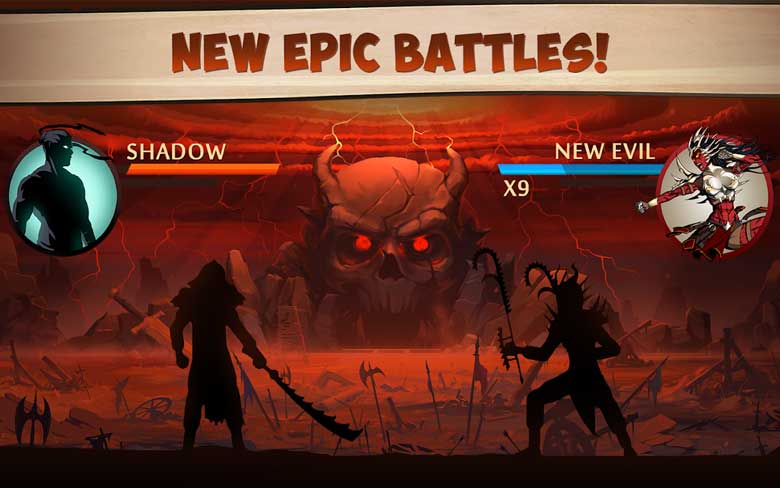 Just like Street Fighter and Mortal Kombat, Shadow Fight is also an exquisite fighting game. In this game, you will learn the amazing moves required to become a legendary warrior. There are only two fighting options available in this game; Kick and punch.
Shadow Blade Zero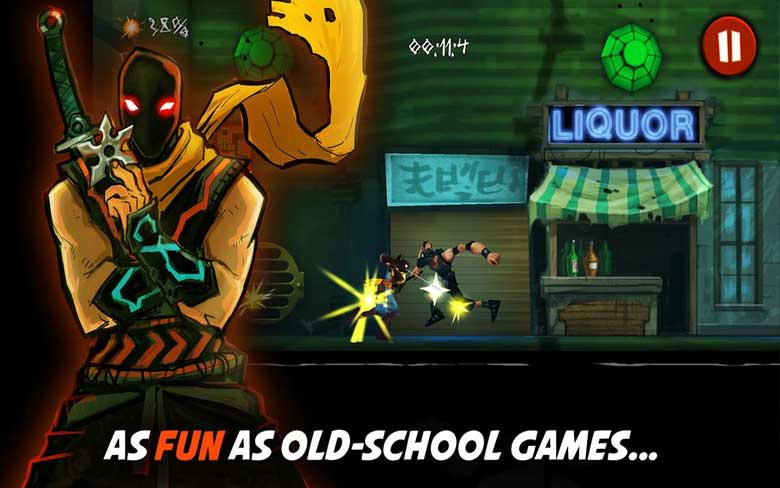 Once you play this game, you will become a fan of Kuro, the ninja. In this game, Kuro is on a quest to find his master and to deliver a very important message. Log onto the land of Shadow blades, and chop off enemies and jump over obstacles until you find your teacher.
Crossy Road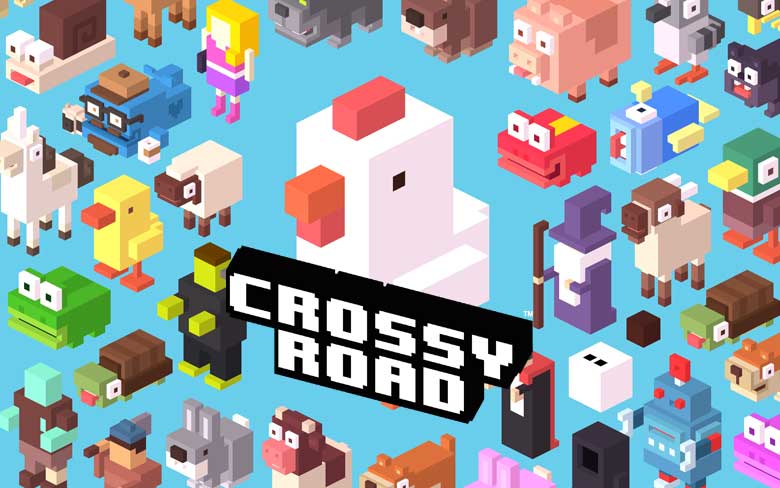 Crossy road is a very addictive game. It is absolutely free and contains amazing graphics. The game involves a chicken whose only goal is to cross the road.
Lazors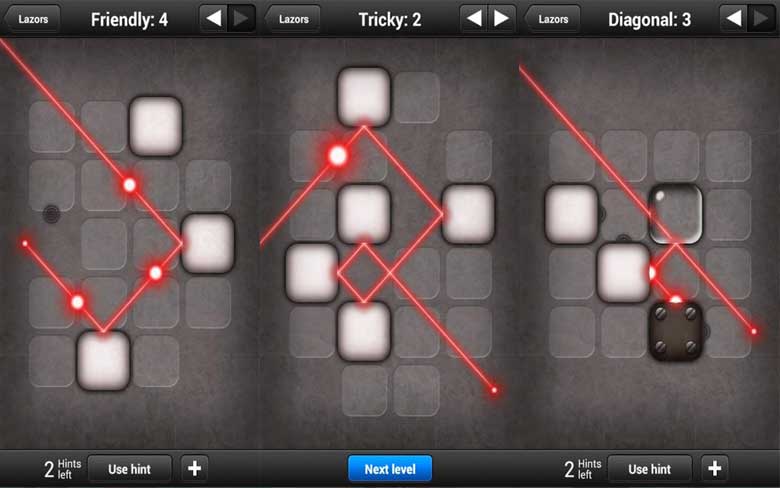 Lazors is a very challenging game. In every level, there is one prominent laser, and others are just targets. You have to set glasses, mirrors, and other types of blocks to hit your target. The game gets difficult every time you proceed to a new level.
Plants vs. Zombies 2
Plants vs. Zombies 2 is a very intuitive game to play. In this game, you have a chain of plants that offer different capabilities. The zombies are always trying to kill you and destroy the yard.  Cleverly arrange the plants so that they will not cause any harm to the yard.
Pixel Dungeon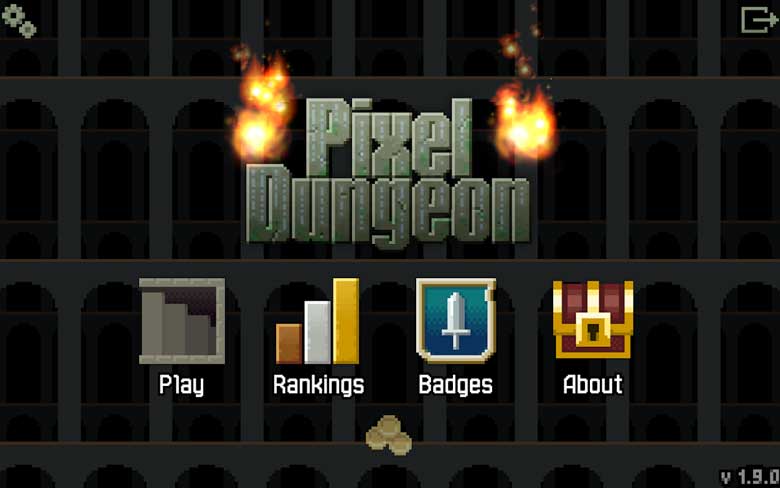 Pixel Dungeon is a very attractive RPG free offline Android game. In this game, you will get to discover new secrets, potions, magical creatures, and monsters.
Flick Soccer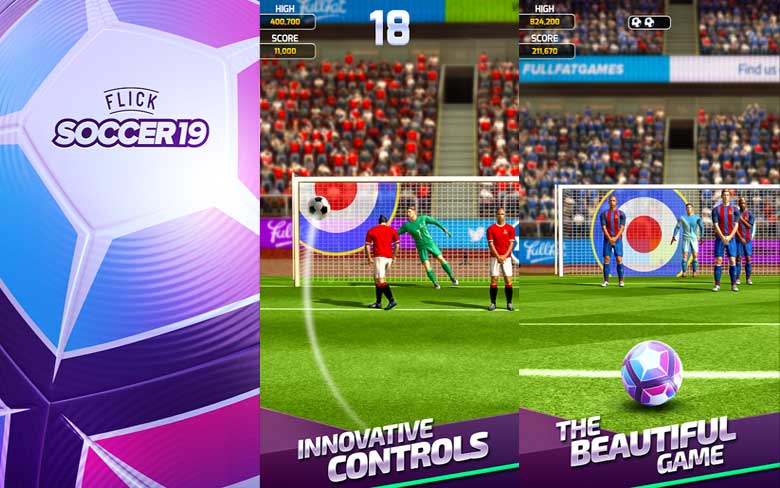 Flick Soccer is a regularly updated game that offers amazing gameplay, features, graphics, and characters. In this game, you only have to score goals. Swipe the ball according to your goal and just hit it.
Sea Battle 2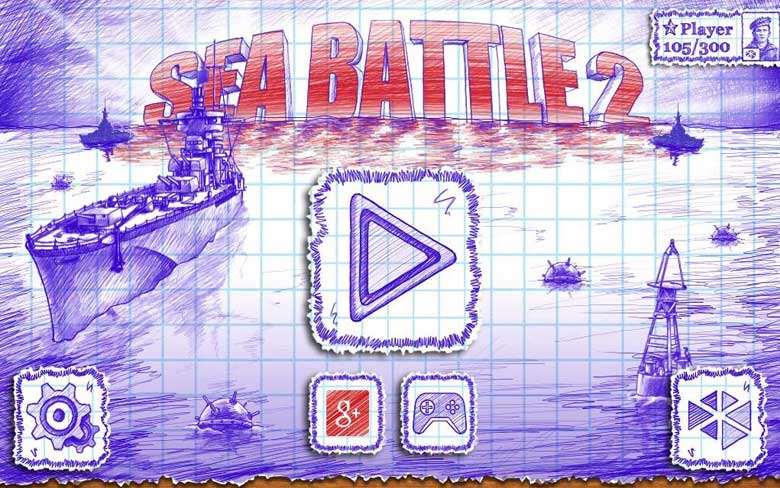 Sea Battle is just like Battleship. In this game, you have to plot schemes against your opponents and sink their ships. You can use weapons to do that as well.
Shadow Fight 2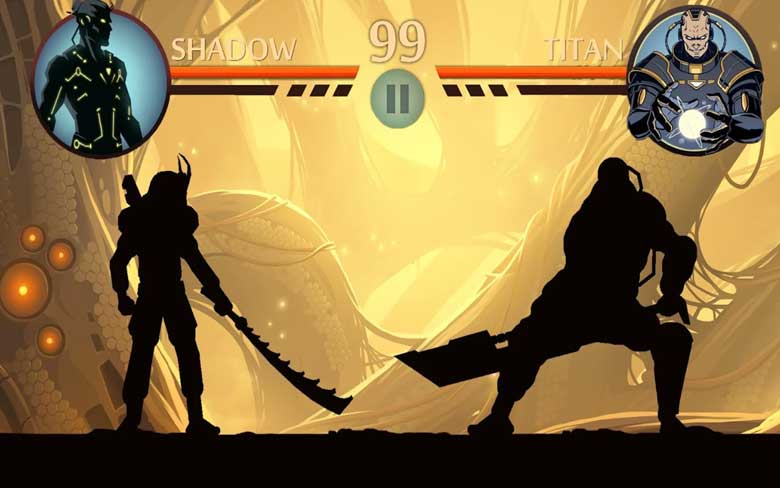 Shadow Fight is an offline Android game that lets you kill opponents one at a time. When you start playing this game, it will remind of Street Fighter.
Despicable Me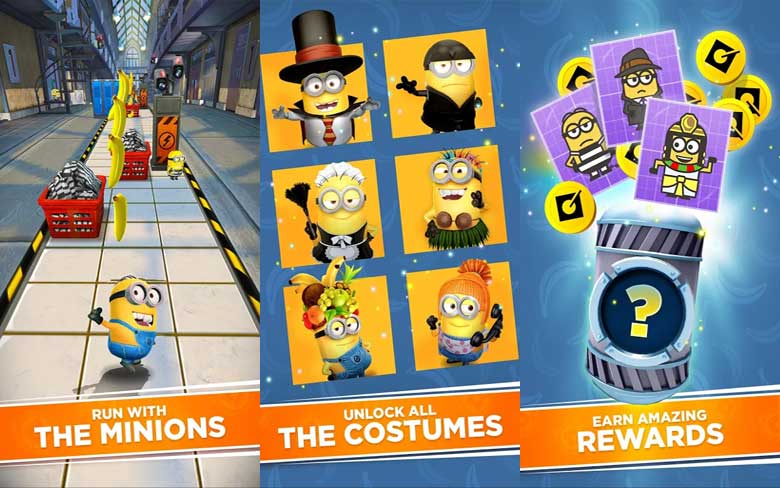 Despicable Me: Minion Rush is a very popular and game offline Android game. In this game, you get to run through the laboratory and beaches with your minion, jump through obstacles, collect points and guns, and avoid getting hit.
Infinity Loop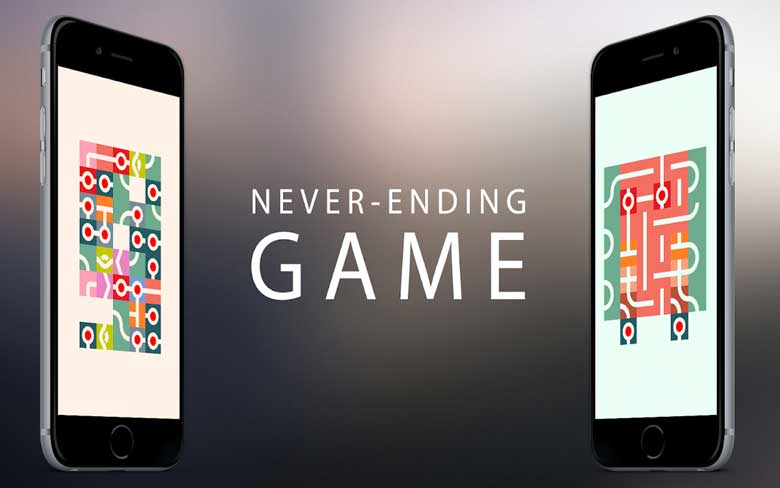 Currently, infinity loop is a very popular offline android game. This game is known to be a puzzle game, in which you have to create unique loop patterns with the concept of connecting them together.
Hill Climb Racing 2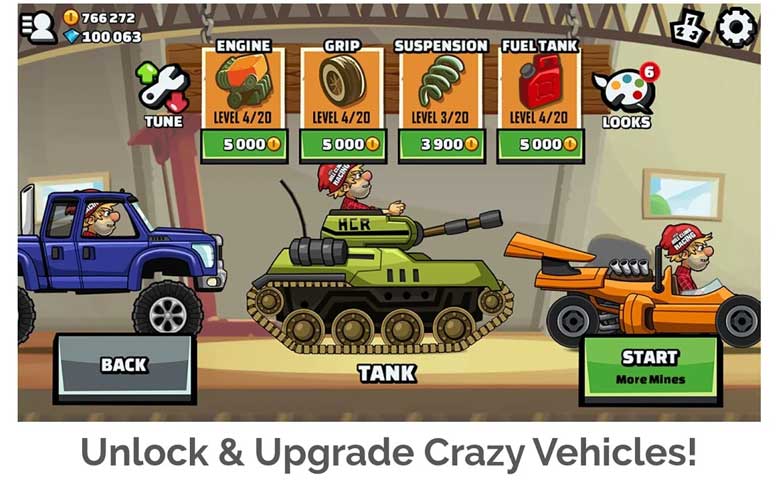 Hill Climb Racing two is a very fun racing game that lets you drive different vehicles. Your only goal in this game is to reach the finishing line by avoiding the obstacles.
Six-Guns: Gang Showdown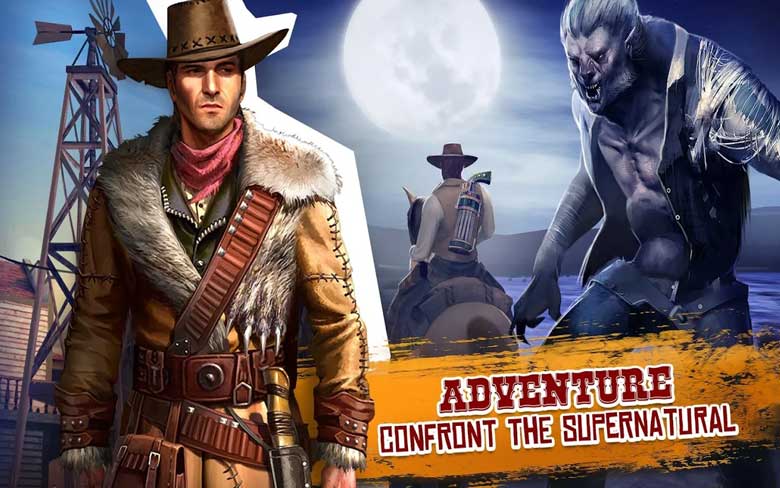 Six-Guns: Gang Showdown is a wild-west themed shooting game. This is a single-player shooting game that contains a lot of characters and animals.
Jetpack Joyride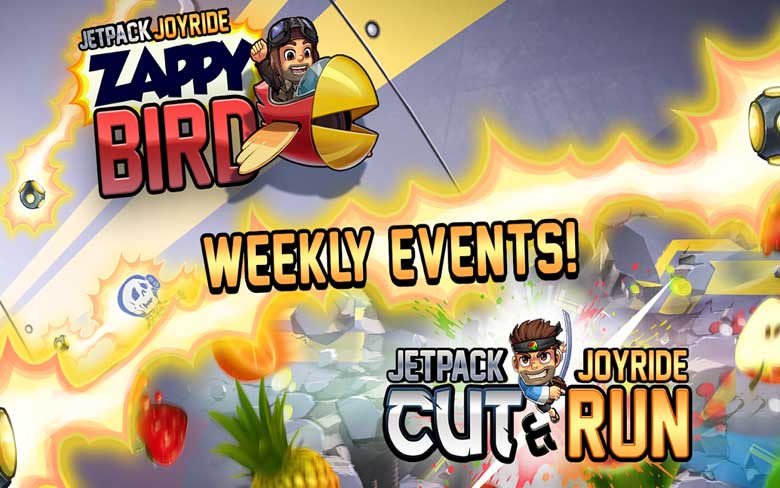 In Jetpack Joyride, you have to collect points and upgrade your level by making spins. In this game, you will get to experience some of the most awesomely designed jetpacks that shoot the most unusual things.
Doodle Jump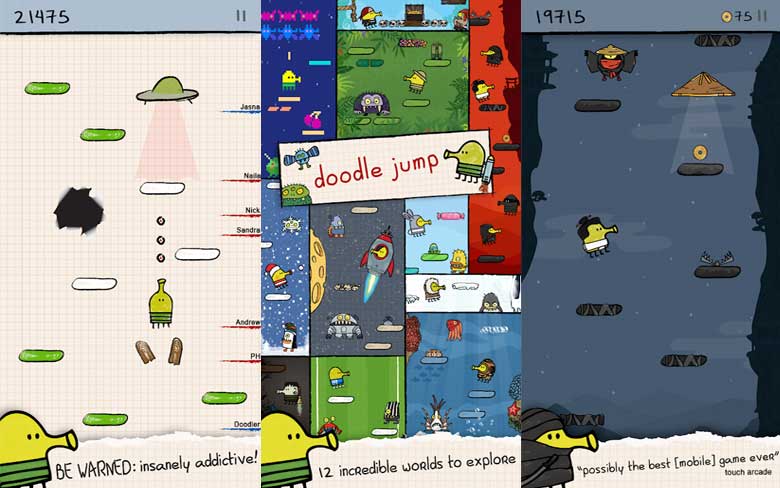 Doodle Jump is a very cute and enjoyable offline Android game. In this game, you must do whatever it takes to help your doodle partner jump as high as it can to reach new doodled platforms.
Hungry Shark Evolution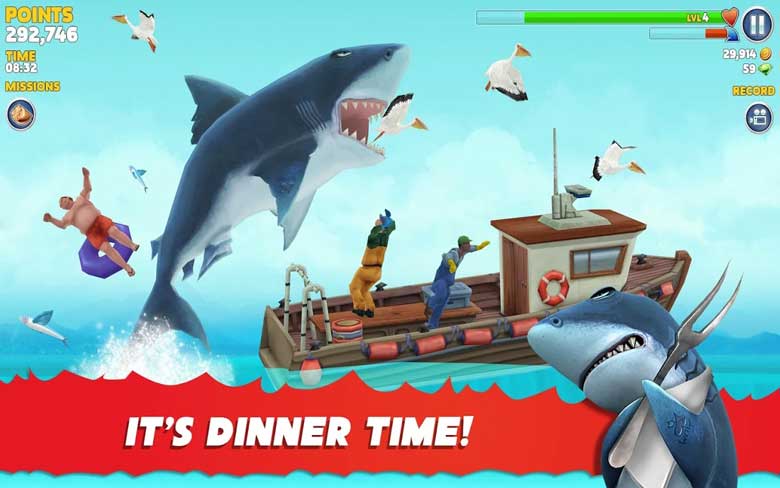 In Hungry Shark Evolution, you get to become a hungry and angry shark that terrorizes the entire beach squad. It is not scary to play this game at all, in fact, you get to experience what goes on inside a hungry shark's mind.
Fruit Ninja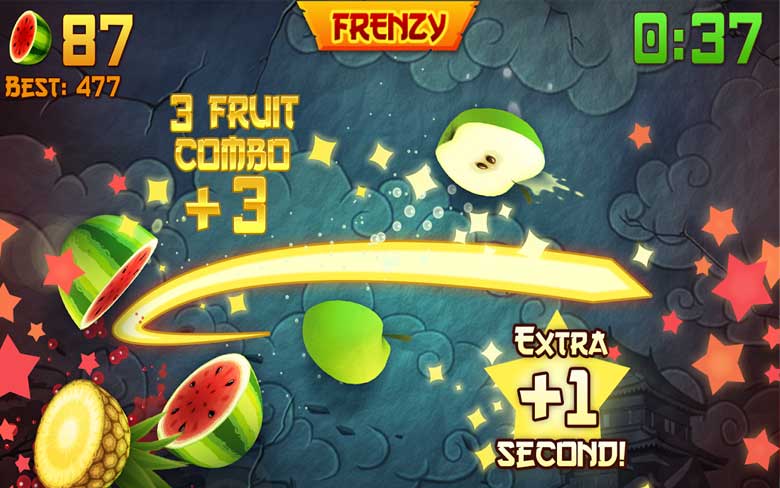 We've all played Fruit Ninja at some point in our lives. It is a very engaging game that involves a couple of fruits being thrown at a ninja, and the ninja has to slice them all.
ZigZag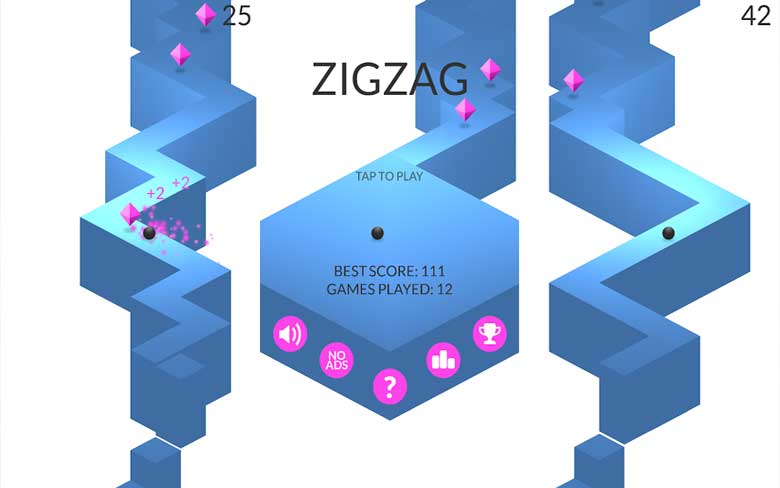 ZigZag is a very interesting offline android game. In this game, you get to perform all the zigzag positions and stay on the wall. There is no destination in this game; you just need to keep moving until you fall.
Geometry Dash Lite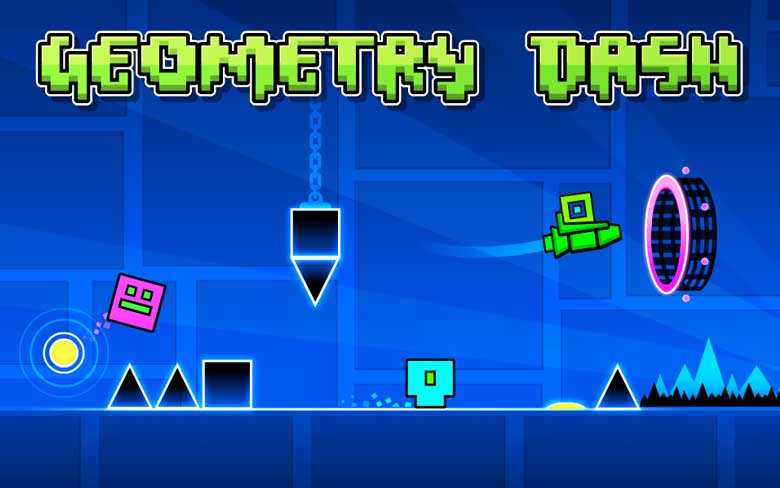 Geometry Dash Lite is a very impressive and engaging offline android game. In this game, you have to use your skills as fast as you can and avoid getting hit by obstacles.
Epic Skater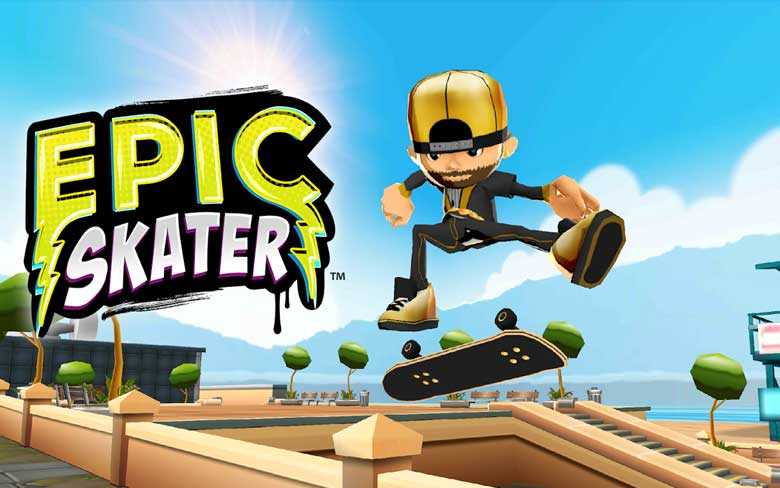 Epic Skater is an amazing skating game. In this game, the skater has to overcome the biggest lengths and perform tricks while skating to get to the next level.
Neon Shadow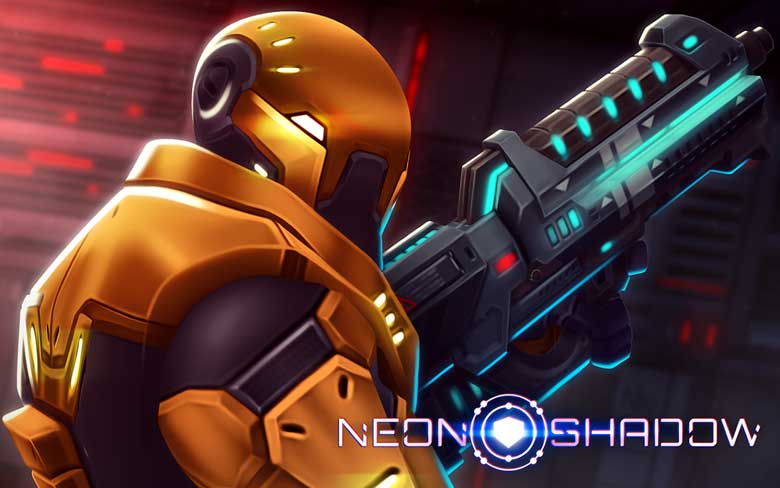 In Neon Shadow, you get to be a single-player shooter and save humanity from the devilish attacks of mechanoids. You can also play this multiplayer game mode and fight even more complex battles.
Dragon Mania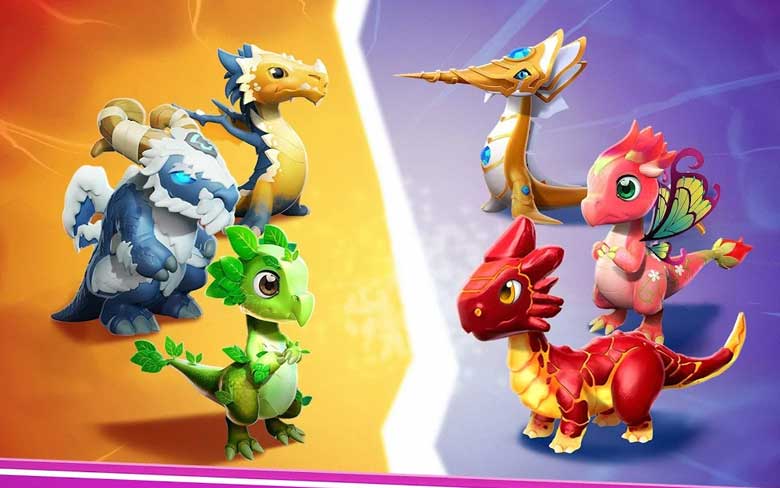 Dragon Mania is one of the best offline Android games of all time. In this game, you get to raise and breed different kinds of dragons. Your goal is to collect all the dragon breeds. You will get to train the dragons and fight battles with them.
Townsmen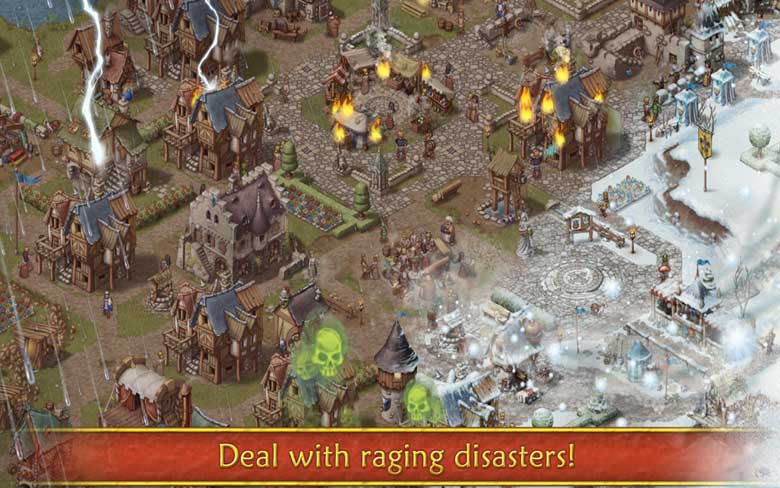 In Townsmen, you have to create your own village from scratch. You can build your own empire, exactly the way you want. It is no doubt, a very fun and interesting offline android game.
Temple Run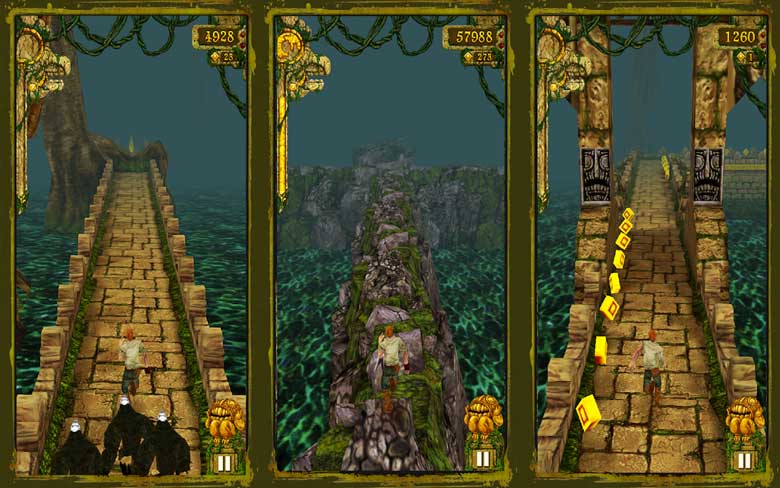 Temple Run is a very popular offline Android game. In this game, the player has to run from a monstrous creature by jumping through and under different obstacles and collecting coins.
Alto's Adventure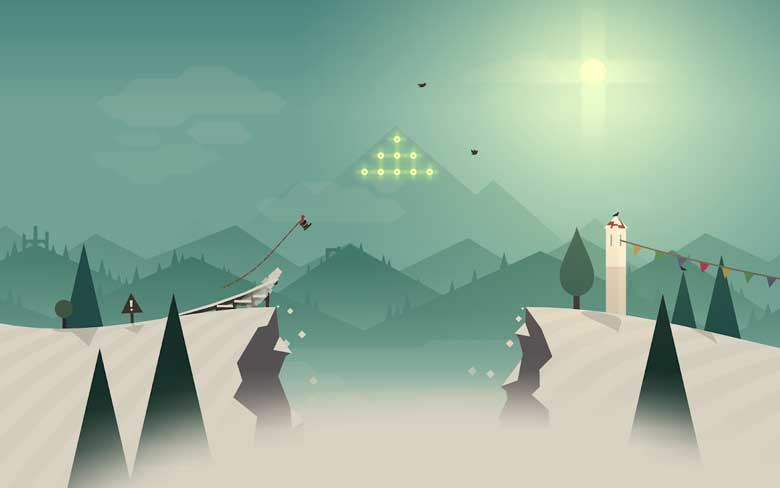 Alto's Adventure is a never-ending snowboarding game developed by Snowman. In this game, the snowboarder moves automatically to the right or left of the screen to avoid the landscape obstacles. The player has to tap on the screen to perform various jumps and tricks.
Swamp Attack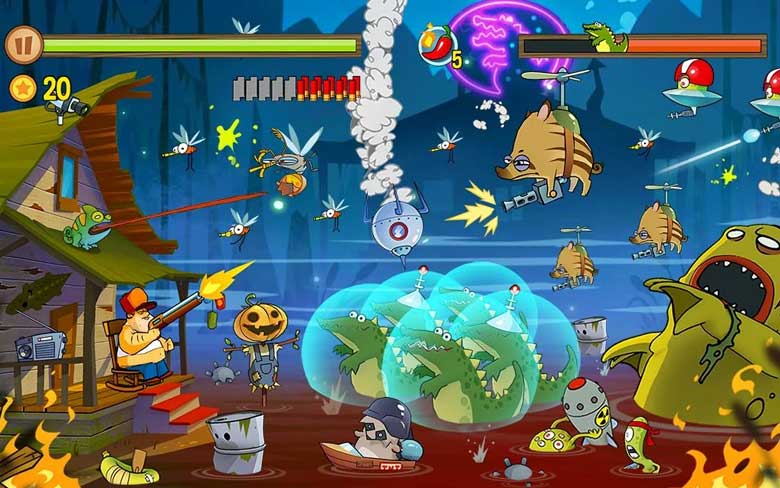 Swamp Attack is a defense action game. In this game, the player has to protect the main man's home in the entire swamp, which is attacked by a group of animals.
Asphalt Nitro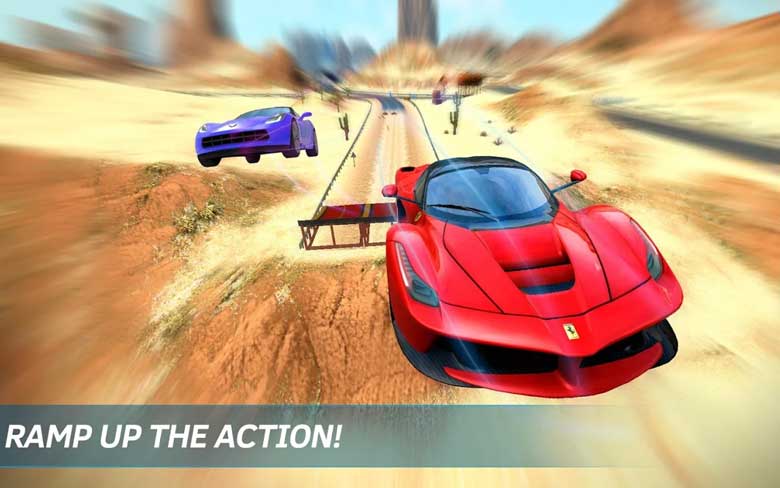 Asphalt Nitro is one of the best offline Android acing games. In this game, you get to drive luxurious cars, challenge your players in various modes. The only goal of this game is to win.
Earn to Die 2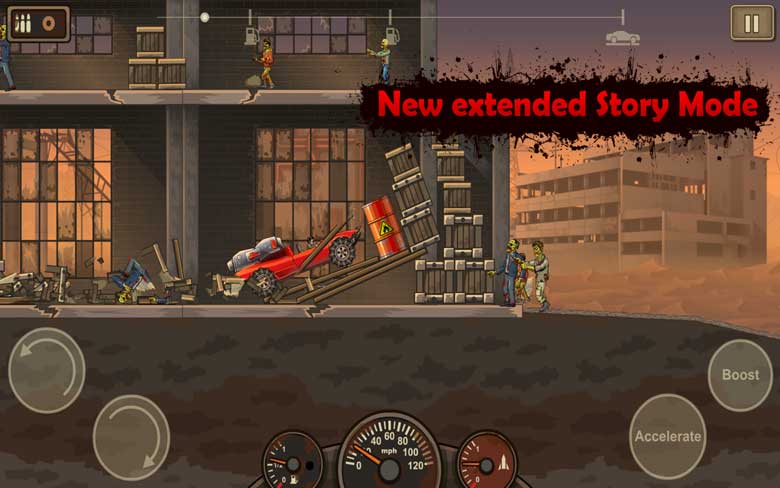 In Earn to die two, you get to kill the zombies while driving, get money and upgrade your car. You have to murder the zombies and reach higher levels with brand new vehicles.
Racing Moto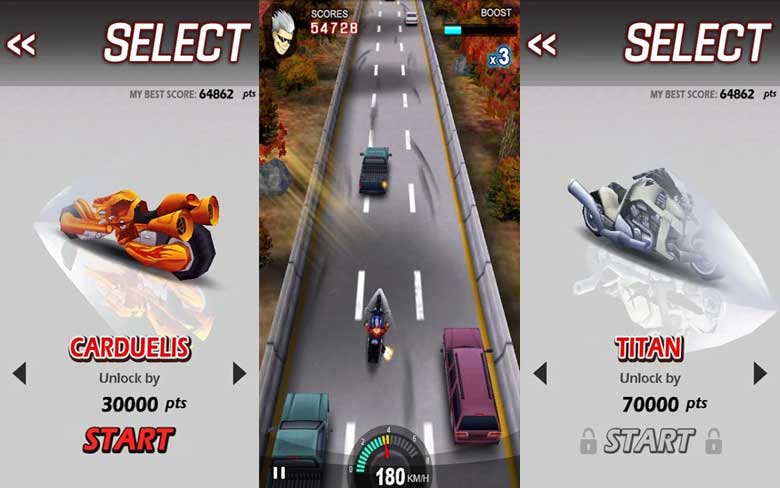 In Racing Moto, your mobile will transform into a busty motorway. You will drive a motorcycle and try your best to avoid the traffic.
CSR Racing 2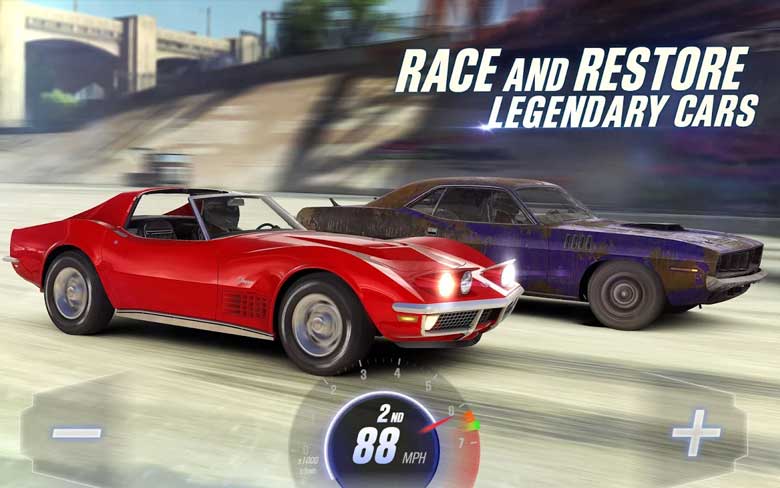 CSR Racing two is sort of a drag-race game. In this game, the player has to earn his name by defeating the five popular racing crews.
Make More!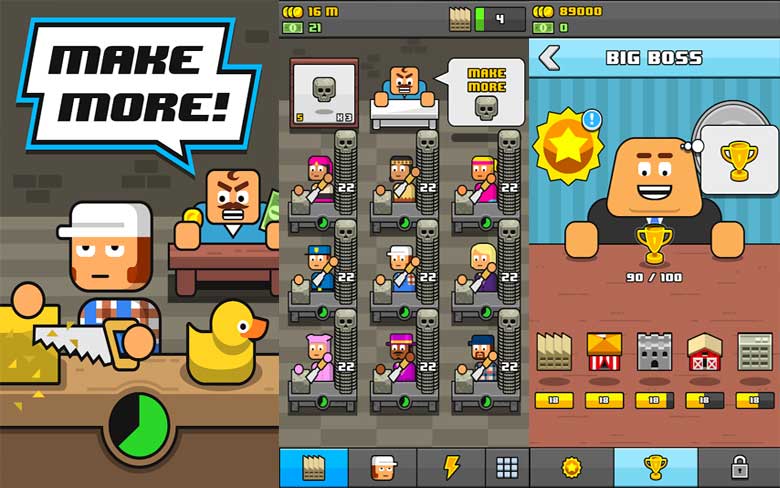 Make more is basically a game that is all about making money. In this game, you have to create a popular enterprise that creates exotic products and sell them to make money.
Smurf's Village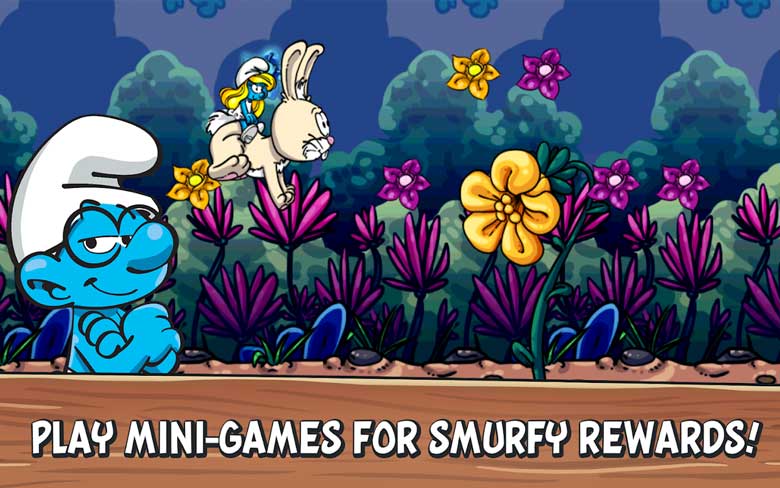 In this game, Gargamel – the evil wizard has scattered the smurfs in unknown places throughout the magical forest. Some popular smurfs like Smurfette, Jokey, Greedy, Papa Smurf, and Brainy are here to guide you on a family adventure to build a safe place for the smurfs so that they can come back home.
Angry Birds 2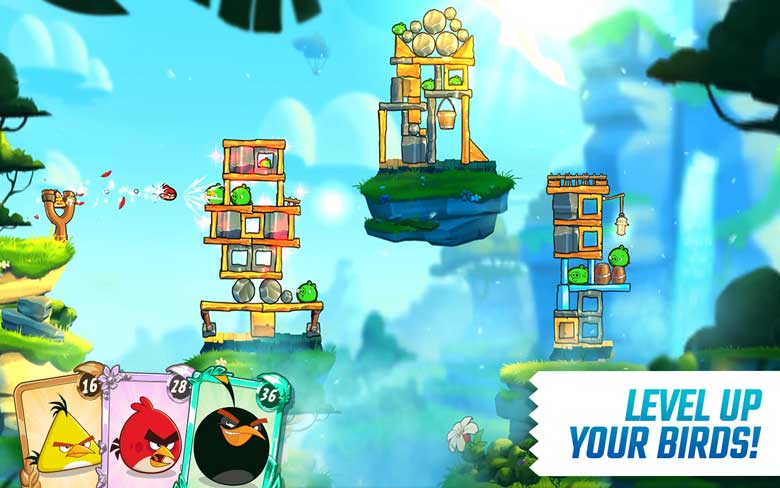 Just like Angry Birds, the Angry Birds 2 is the same, but it offers new characters and new platforms to strike the birds in. It is a very fun and engaging offline Android game.
Dark Sword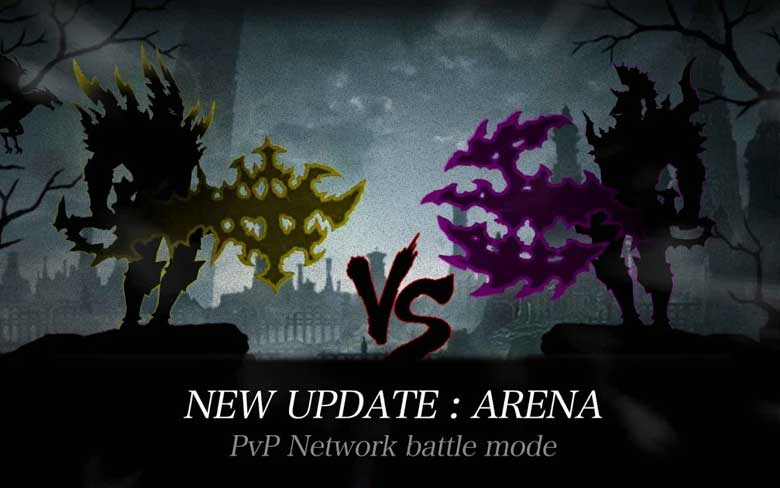 In Dark Sword, you get to become a somber warrior that needs all the power he can get to fight against the dark times. Dark Sword is a very attractive 2D action offline Android game.