Gone are those days when people used to read and stay updated about news and current situations through the newspaper. Now the technology has reached that point where the reading newspaper is sometimes considered old-fashioned.
That is why; such apps are created where you can stay updated about fresh and live news and also, they are free. So today I bring you the best news apps for Android smartphones.
I must add here that people are trending towards news apps because on these apps, you are provided with news from all around the world while pointing the current trend in all directions and showing different perspectives as well.
Google News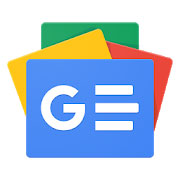 With the help of A.I techniques, this app which was earlier known as the Play Newsstand is considered one of the best news apps at the moment.
It has amazing features like FOR YOU TAB which shows you the relevant news and headlines which are according to your preference and also your activity on different Google platforms.
Another important feature is the FULL COVERAGE option which allows a news story to be displayed through different reporting angles as different publishers have their perspectives. If you want to enjoy an ad-free news app which gives you the full coverage of every news and also according to your chive then this app is for you.
Flipboard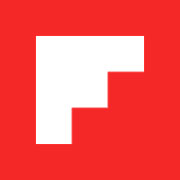 It has a huge extreme following because this news app has a unique style and look which allows any reader to enjoy the aesthetics while getting informed about the current scenarios.
This app also works according to your preferences and show you that news which is most similar to your interest. It gives you the option where you can select news and sites and put them in a specially designed magazine so that you can enjoy news while you are running short on time. It also allows you to watch what your friends are watching, and you can collaborate with them.
Microsoft News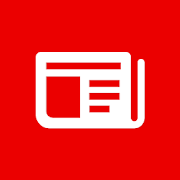 A very smooth app that allows its users to get involved without any difficulty since the look of the app is very simple, and design is unique as well.
What you have to do is to sign in with a Microsoft account since it was earlier known as MSN News and then personalize your preference list and sync with other MSN platforms.
This app also has an interesting option where you can view the news according to the country. With the availability of night mode, viewing and reading news is not a problem at any time of the day.
BBC News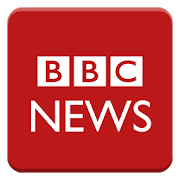 A well-known news channel; their authenticity on news and reporting is often considered as best as they present the unbiased news without adding the must mixture of sensation. So obviously, their news app will also have the same element of unbiasedness and 100% authenticity.
You can enjoy news from all over the world which also contains live coverage and streaming as well. Another great feature is the option of switching off your preferences which you don't want to stay limited.
Reddit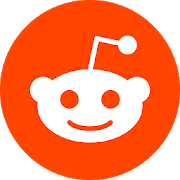 Another big name in the world of news app is Reddit. You can find all sorts of entertaining news and headlines. Reddit is such a vast platform that allows you to have a social activity while staying informed with news updating.
It has countless options in which you can find news and their message boards which allow you to interact with different people and their opinions. To add more, it has several specified topics that you can like to get tagged.
It comes with a night option and different themes for your choice. Perhaps the most interesting fact is that it allows you to get socialized over news and different subreddit.
SmartNews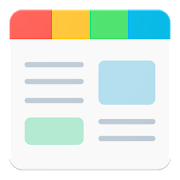 A rather much younger app than many on the list, Smart News offers you millions of news and different articles, and it keeps updating every second.
The feature which has promoted this app so much is the option of smart news mode which you can select when you are experiencing slow internet and want to engage in those articles which have minimum graphics, so you don't get disturbed.
it also gives you the opportunity to like any headline and subscribe for such a niche and customize the time of delivery for your ease as well.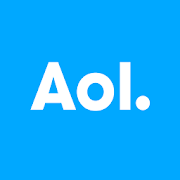 It can also be considered as one of the oldest news apps because it first got established in 1980. An American online also known as AOL offers you unbiased news while having opinions of its own.
it also entertains you with slips which are trending and also you can choose to chat over topics which fall under categories like Good news; Epic fails, etc. there is a daily forecast update, and you can easily sync it with your iOS and Web as well.
Feedly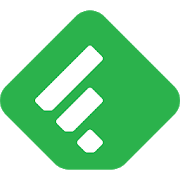 It is known for its super speedy update and offers you serious news so if you interested in having a news feed of a serious niche then it is for you. You will not find any fake news and useless sensation which can be seen all over the internet.
It allows you to make your news feed and with multiple layout styles, you can customize it as well. Also, if you want another type of entertaining news, then you can go and like the option though very little options are available.
InShorts – 60 words news summary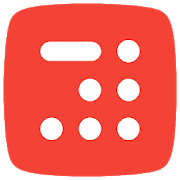 The interesting fact about this Indian news app is that it gives you the news without sensation while keeping it real and authentic in just 60 words. Yes, you will not be wasting your time while going through the details which you might want to skip.
Also, you can swipe through articles in search of more. But it is gaining more ads and content which makes the reading difficult. It is for the Indian market so you can find all sorts of news related to India there.
News Break: Local and Breaking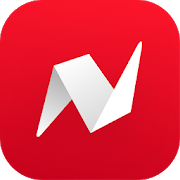 It is gaining popularity on the play store in a fast mode as it has many options which make your experience worthwhile. It works entirely on your preferences, so you have "The following tab" and "For You" tab which updates according to your likes.
It also allows you to view the news while the screen is locked. The interface is very simple and well organized which makes it easy for the viewers to enjoy their experience.
TopBuzz News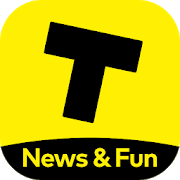 It is a name that almost everyone knows. It is more of an entertaining news app rather than hardcore news. But this does not mean that this app won't show you that news. If you add them to your list of preferences, then it will show.
It has a BuzzQA section where you can find all strange and interesting questions while other sections like GIF section, trending video section, and other like such are also found here.