People are there who love connecting with others from around the world sharing similar interests. You may be facing a hard time in finding out a chat room app where you can connect with others and learn about their language and culture. Apart from web-based applications, Google Play and other APK sites now have multiple chat room apps where you can join and start making new friends. So, without delay, let us kickstart our article where we'll tell you about the top 5 chat room apps for Android.
Palringo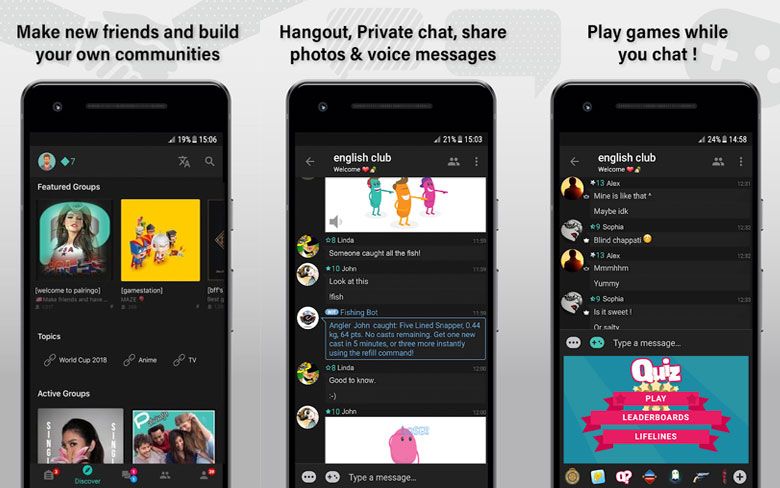 What if you are a hardcore gamer and looking to join a mobile gaming community? You may also be looking for a dedicated gamers' group where you can chat with people with similar interests. Your search ends with Palringo. Here, you can
Search and connect with gaming communities created especially for discussion on mobile games.
Not only that, but you can also play games while having a fruitful conversation with the group members.
You can even post media files like images or audio in the group.
You can do all these and even create a group of your own without paying any extra cost.
However, the only drawback is, there is no proper support for frequent bugs.
Band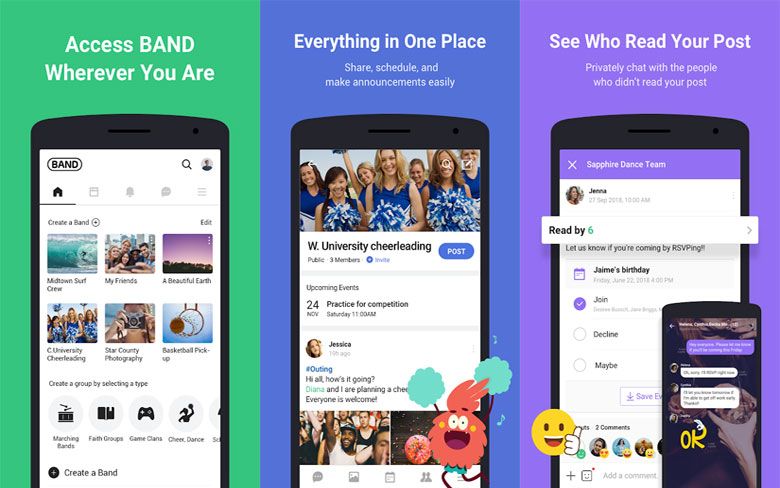 The main objective behind Band is creating a group chat app where people can discuss general topics. You can create groups for your friends, colleagues, family members, school project, sports team, etc. The chat experience is no different from standard apps and it also does not have any public chat group. However, because of its simple and bug-free user experience, the app is used by many individual users as well as organizations. There is only a simple drawback. The app sends a lot of unnecessary notifications.
Camfrog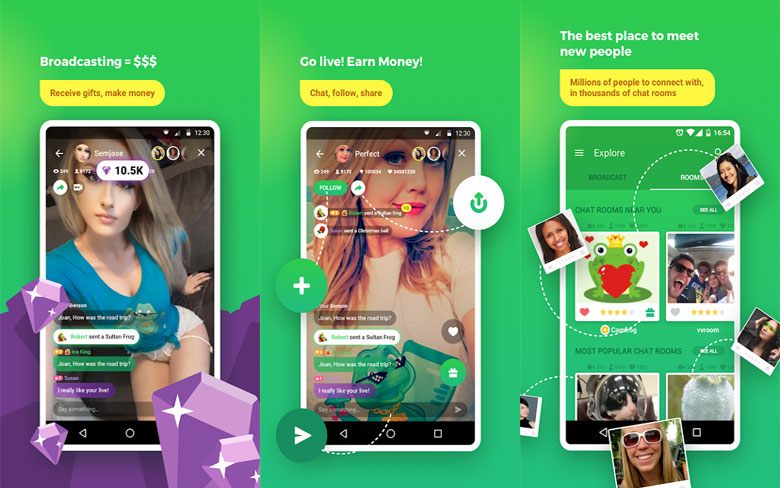 With over 200000 users and a rating of 4 stars in the play store, Camfrog is one of the best chat room application where you can video chat with your friends. Once installed, you will find hundreds of chat groups created by users from around the world. Join any group and you can
Start a live video chat
Add friends to the customized contact list.
There are a few drawbacks. For extensive usage of all the features, you will require a premium account. Also, the recent update makes the app UI a bit complicated for new users.
Moco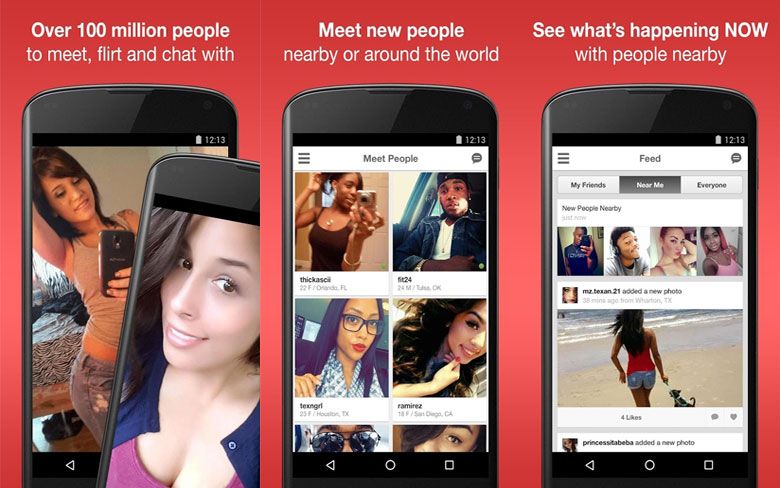 If you are looking for a chat room app for casual discussions only, we'll suggest you try Moco. You will find hundreds of like-minded users, connect with them and even try playing multiplayer games with them. Based on your interest, you will find hundreds of groups which you can join and share your opinion with others.
The app also supports one to one conversation and personalizing your text with stickers, emojis, colors, and fonts. The only drawback is, the app gets a little annoying at times because of its unnecessary pop-up advertisements. But if you are using an adblocker software, those can be disabled.
MeetMe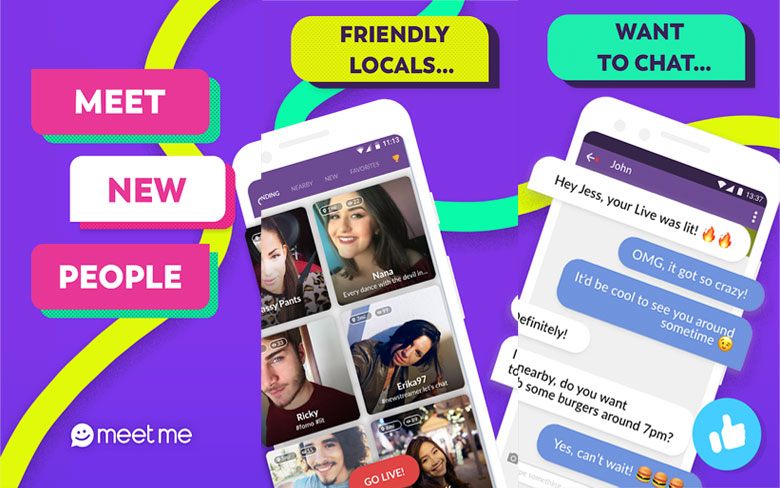 With more than 100 million users, MeetMe provides you one of the largest and the best platform to share your opinions with other users. The app is used by people from around the world. The fact that it does not have any limitation makes it an all-time user favorite. There are topics like music, movies, food, tourism, etc. You can pickup any topic and start discussing with others. It also allows you to detect people who are around you and connect with them. The only drawback is, genuine profiles are a little hard to discover.
Apart from the ones mentioned in the list, there are many other excellent apps. You can use Viber, WeChat, SayHi, etc. that provides similar features. So, why wait? Hurry up. Pick up the app of your choice and start connecting with others and make new friends.